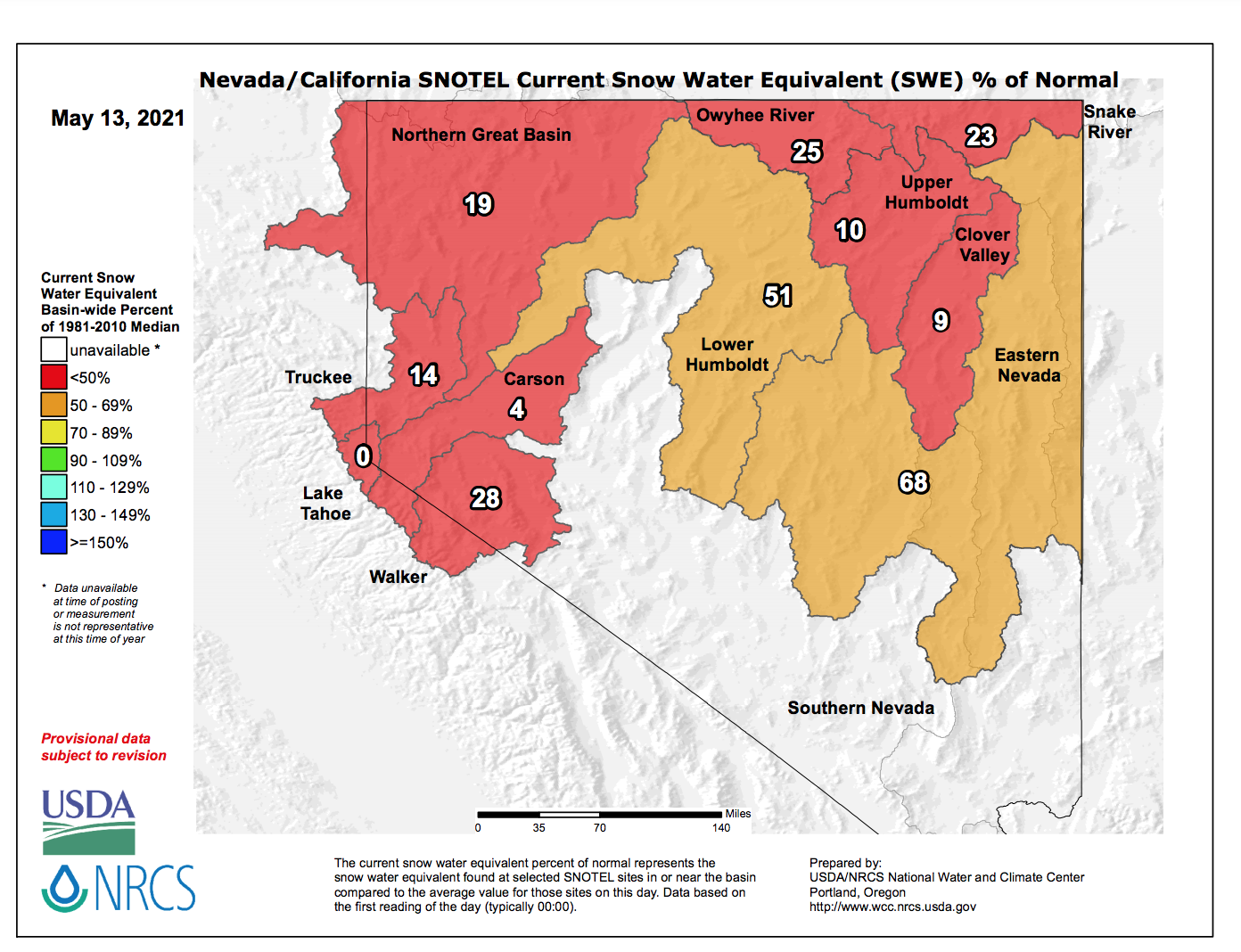 If any proof were needed that winter 20/21 was a dry one, then look no further than the map above. The snowpack in the Lake Tahoe region is now at 0% of the average.
Currently, just Squaw Valley and Mammoth are open for resort skiing, and Squaw closes this weekend. Mammoth intends to stay open through May 31st… let's hope conditions allow.
Squaw Valley only just managed to reach the 300″ mark this season, reporting 306″ of snowfall for the season. The Lake Tahoe resort averages 400″, and in recent years has reported 719″ in 2018/19, 728″ 2016/17, and 810″ 2010/11.
Similarly, Mammoth has received 294″ this season.
Sierra snowpack melted down to 8% of average for this date pic.twitter.com/A4KL82KeVx

— Drew Tuma (@DrewTumaABC7) May 10, 2021
Check out this recent report from the Sierra showing just how little snow is left in California right now…