This Friday, a local movie premiere event called "Lord of the Boards" gives skiers, snowboarders, and telemark skiers a chance to watch some talented Tahoe locals on the screen and support the Sierra Avalanche Center. Three different movies, A Telemark Tale, Bird Flu Crew, and before Blank, will showcase local athletes shredding Tahoe, Japan, Canada, and more.
The event's name harkens back to the mid-1990s when Coors sponsored a "Lord of the Boards" competition where competitors raced each other in three downhill disciplines – skier-cross, boarder-cross, and tele-cross. The media covered this event like it healed the conflicts between skiers and snowboarders… and maybe it did because today's riders find inspiration from all disciplines.
The events are the brainchild of Local Freshies, a group of guys that love snow, the mountains, and the funky local communities that exist around every ski area. Their mission is to give everyone that visits the mountains an opportunity to at least experience what locals get to cherish every day and help promote the local places to eat, drink, and visit in these towns.
Ty Dayberry, an athlete in the telemark film A Telemark Tale explained that his riding is heavily influenced by the friends he rides with and in the backcountry, that has been mainly snowboarders. When he got together to film last season with Bevan Waite and other freeheel skiers, it was like a melting pot of styles influenced by all different mountain disciplines enhancing the creativity in everyone's skiing. It was only natural to assemble this group of films to showcase this fall. A Telemark Tale is told in a format that harkens back to older ski movies but features modern freeheel skiing. The collective influences Dayberry referenced are showcased throughout the film that features only telemark skiers.
Before Blank is the third film by the Blank Collective. Like the first two films, it features a solid crew of unreal skiers shredding big mountain lines, but this film shakes it up by interspersing old footage from the athletes' youth reminding us that we all started out as awkward groms. Local South Shore athlete Josh Daiek is featured in the film with a crew that clearly enjoys skiing together including Alexi Godbout, Stan Rey, and KC Deane and more. It won the Standout Big Mountain Film award at the International Freeriders Film Festival (IF3).
Rounding out the night is a snowboard film by the Bird Flu Crew that features backcountry snowboarding and snowmobiling around the Tahoe area. This South Shore crew of snowboarders has been putting out footage since 2005 and features Ross Patton, BJ Linne, Carson Pippin, Jordan Nield, and others. The Bird Flu Crew will remind you why you loved snowboard films when they first came on the scene and why you still love riding with these guys!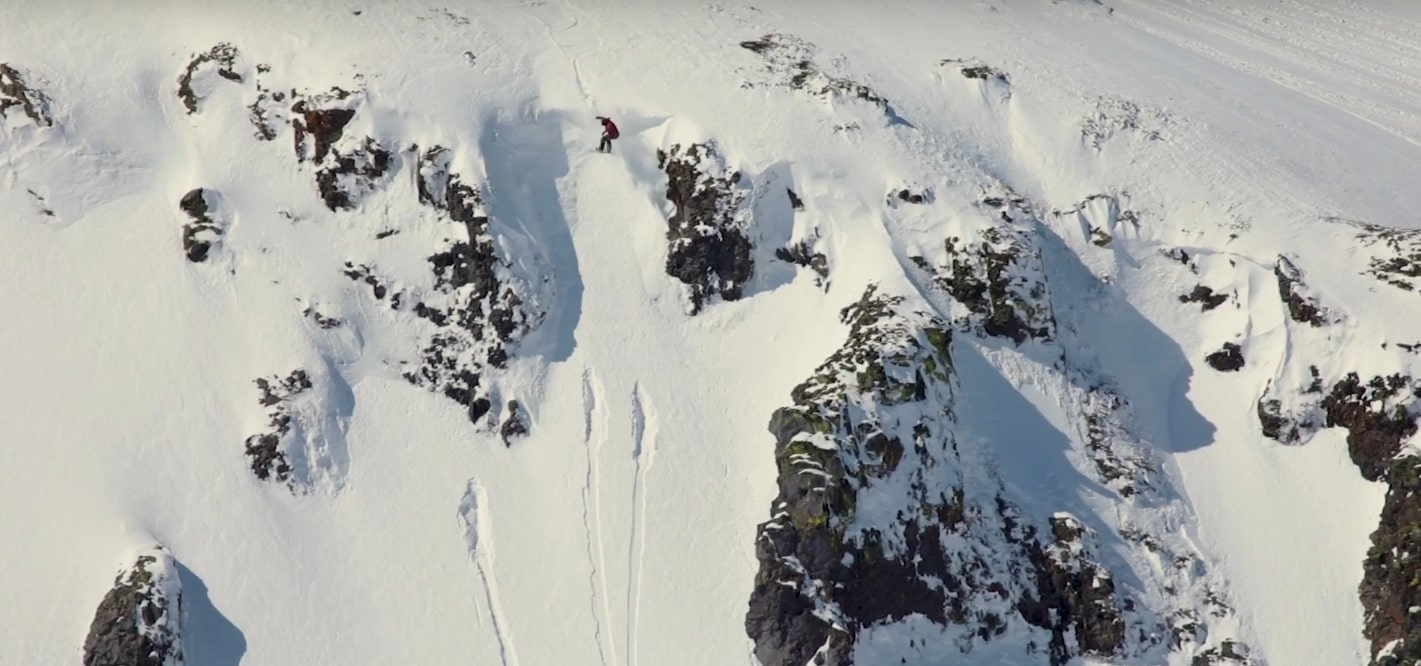 Catch this modern "Lord of the Boards" (with much better beer) at Alibi Brewery in Incline Village this Friday, November 9th, or at South Lake Brewing Company next Friday, November 16th.