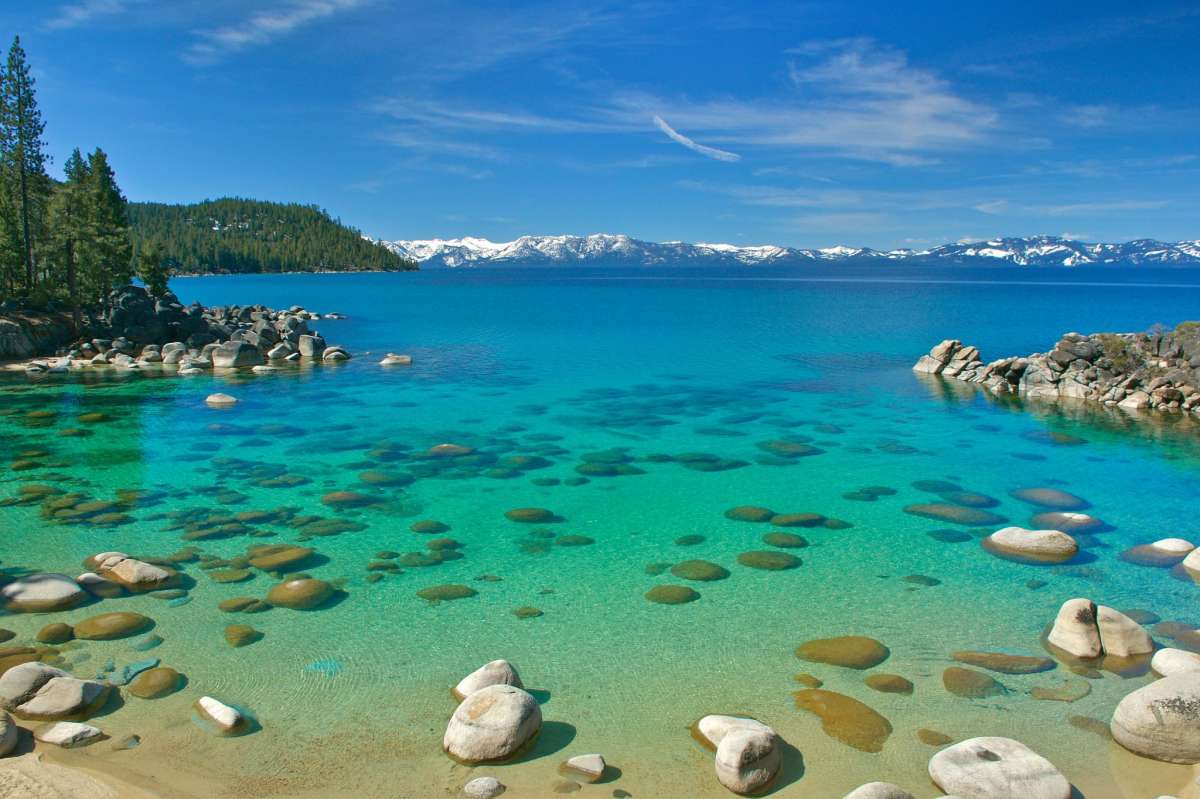 Parking fees at a popular Lake Tahoe beach just got a lot pricer. At the start of the newly constructed trail that leads to Lake Tahoe's Hidden Beach on the Nevada side of the lake, transportation officials have raised parking fees in an effort to change the behavior of visitors and reduce overcrowding. The plan raises parking fees to as much as $6 or $7 an hour depending on the day and time a visitor arrives. It also discourages visitors from using cash to park there with machines that only accept credit cards.
Tahoe Transportation District Manager Carl Hasty told the Nevada Appeal that the fees are an experiment to see if they can deter visitors from arriving at peak beach times, usually from 11 a.m. to 5 p.m. He said it's a "pilot effort to incentivize people to come when it isn't the peak time," according to the Associated Press.
The problem is that Hidden Beach is so popular that there just isn't room for everyone who wants to go there—especially during the summer months. Hasty said that the parking fees will be lower during spring and fall. They are also lower during weekdays than they are Friday through Sunday but higher on holidays when Tahoe is packed with visitors.
Visitors coming to the beach before 7 a.m. or after 7 p.m. can park for free, or if they get there before 9 a.m. they will only have to pay $1 an hour, the Associated Press reports. But between 9 a.m. and 5 p.m. it gets expensive, with fees peaking at $7 an hour between 11 a.m. and 3 p.m. during summer weekends or on holiday weekends like the Fourth of July.
Hasty hopes that increased fees will encourage visitors to come outside of peak hours or even leave their cars at home. He said that money from the fees will go towards both maintenance and expansion of the trail and the parking area. The eventual goal is to extend the trail all the way to Spooner State Park at the junction of U.S. 50.
To park, people will have to enter their license plate into a machine and pay using a credit card. A full list of fees is available here.
Lake Tahoe officials testing new parking fees to influence tourist behavior near Incline Village https://t.co/mQl6CEaJYj

— ABC7 News (@abc7newsbayarea) August 2, 2021