Brought to you by 10 Barrel Brewing
Report from January 5, 2021
Avalanche Danger was HIGH in the Teton Range today at upper and mid elevations and CONSIDERABLE at lower elevations.
So, I slept in, got a bunch of work done, and rolled out of the house about 1:30pm.
I kept my skiing on slopes below 30º.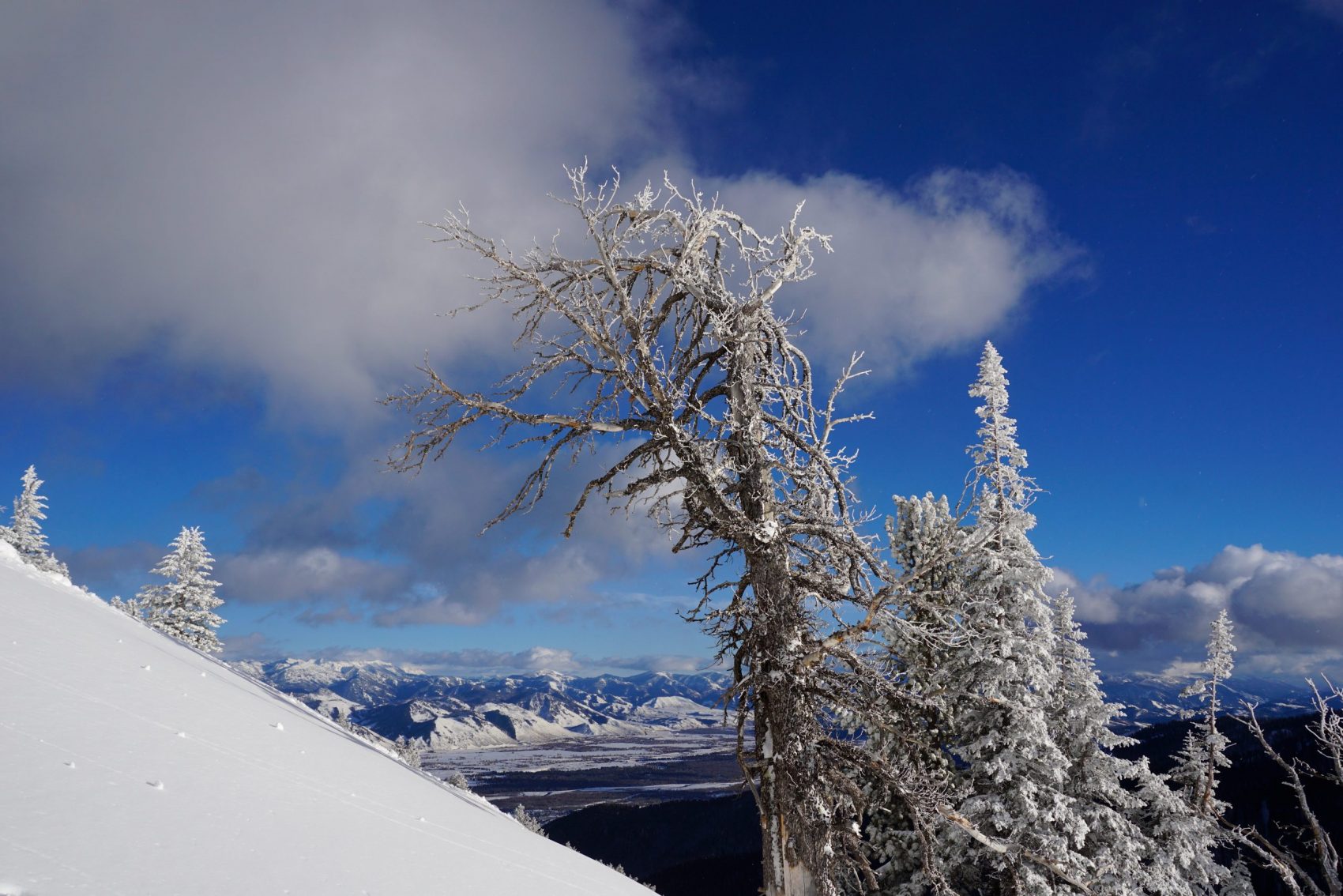 Today, I went for minimum angle and maximum wind lip.
The wind lips were a blast and I ended up doing 2 laps.
"Very dangerous avalanche conditions exist. New snow and strong southwesterly winds have added load to a snowpack that has buried weak layers. Additional snowfall and strong winds that are to veer to the northwest during the day will further stress these weaknesses. Travel in avalanche terrain is not recommended as natural avalanche activity is likely and human triggered avalanches are very likely. Avalanches could occur in the form of wind slabs at higher elevations or as persistent slabs at all elevations, involving older weak snow that lies close to the ground."
Avalanche Forecast:

Weather Forecast: