Large colleges aren't for everyone, so let's talk about five smaller ones with great skiing and riding (we went over the five best large colleges to attend in a previous article). A significant part about smaller colleges is that they can be found in smaller resort areas that don't boast the same size of crowds as the larger ones. Here are five colleges worth checking out in no specific order. 
Oregon State University, Cascades – Bend, Oregon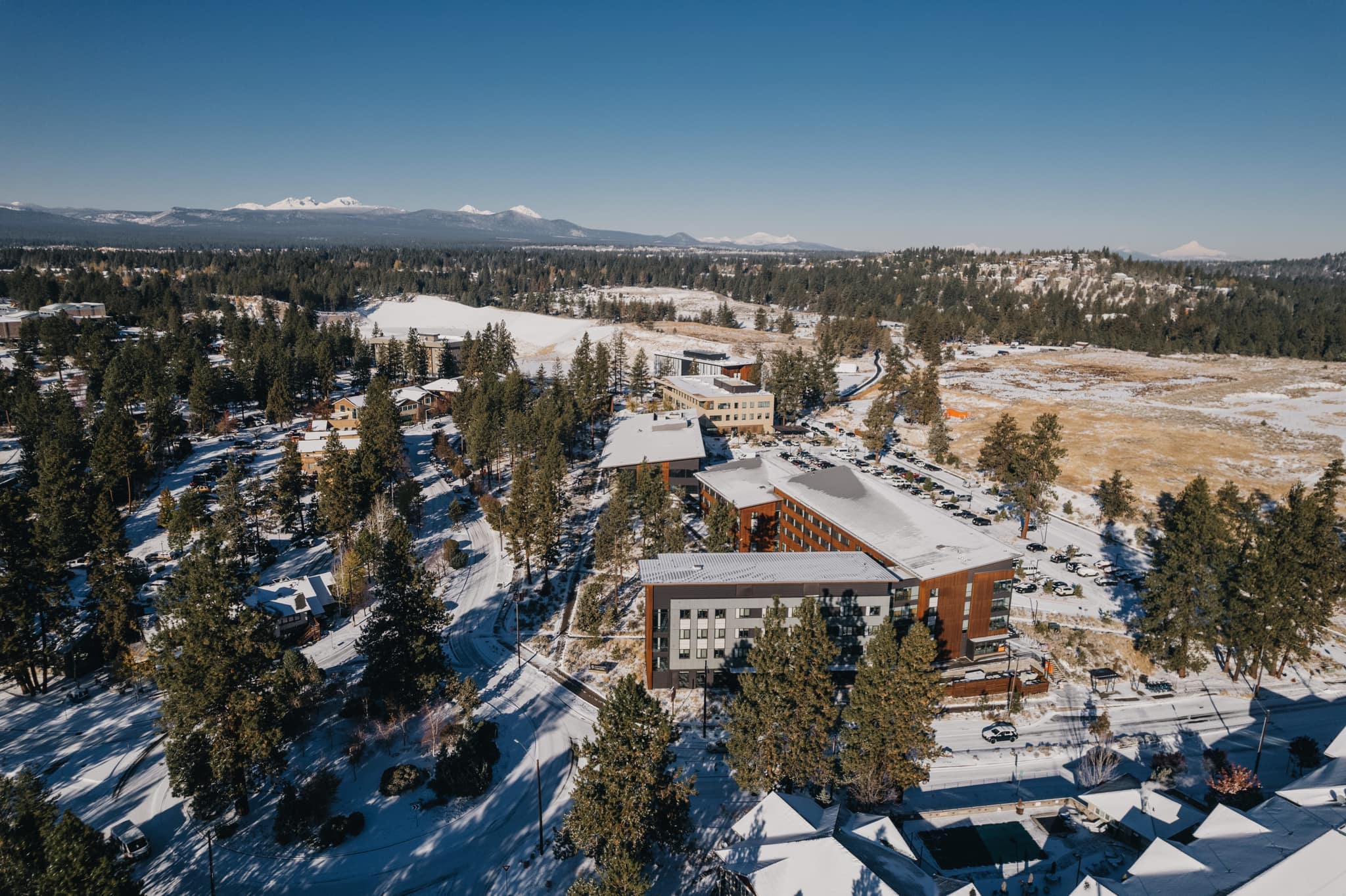 Oregon State University, Cascades is in Bend, Oregon, along the eastern Cascades in central Oregon. OSU – Cascades has a population of 1,374 students, with an average classroom size of 20 students. The downside of attending a smaller college like this is that only 21 undergraduate degrees are offered. Bend is 30 minutes east of Mt. Bachelor Ski Resort and just over two hours from Mt. Hood. These are the two major ski areas near OSU – Cascades, but there are plenty of backcountry routes to choose from, so get your skins ready and enjoy the suffer fest!
Nearby ski areas:
Mt. Bachelor Ski Resort

Timberline Lodge

Mt. Hood Meadows
Western Colorado University – Gunnison, Colorado
Western Colorado University is "situated in the heart of the Rocky Mountains," making this gem of a school a great location to branch out to some of the best resorts in Colorado. This university offers 23 majors and hosts 2,900 students. This creates smaller classroom sizes of about 20 students per room. Crested Butte Ski Resort is the closest mountain, a short 37-minute drive away, and if you plan on venturing out further, you can reach eight other resorts within a three-hour drive.
Nearby ski areas:
Crested Butte Ski Resort

Monarch Mountain

Telluride Ski Resort

Silverton Mountain Ski Area

Breckenridge Ski Resort

Vail Ski Resort

Beaver Creek Resort

Powderhorn Mountain Resort

Wolf Creek
Middlebury College – Middlebury, Vermont
Middlebury College is on the western side of the green mountain spine, south of Burlington. This college has a student population of 2,526 and offers over 50 majors and minors. Middlebury is one of the more difficult schools to get accepted to on this list because it has an acceptance rate of 13%. Don't let that deter anyone from trying because this school has something extraordinary to offer as they own and operate the Middlebury Snowbowl. Middlebury Snowbowl is a 20-minute drive from campus and offers season passes to Middlebury students for $99. Within an hour's drive, three other large resorts can be accessed, including "the beast of the east," Killington Mountain Resort, which offers the largest vertical drop in Vermont.
Nearby ski areas:
Middlebury Snowbowl

Sugarbush Resort

Mad River Glen (Skiers Only)

Killington Ski Resort
Plymouth State University – Plymouth, New Hampshire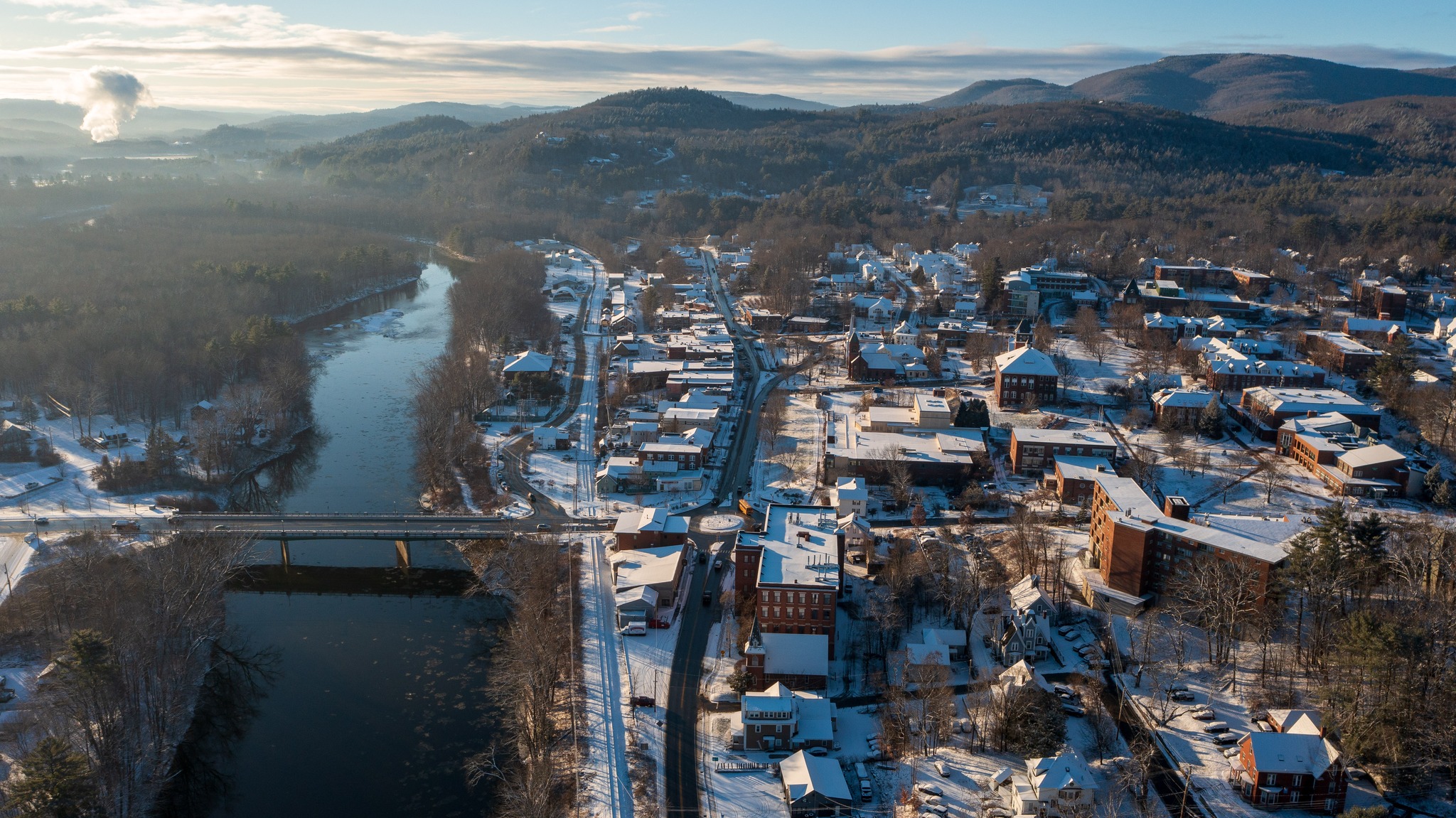 Plymouth State University is outside the White Mountain National Forest, home to the tallest mountain in the northeast, Mt. Washington. Plymouth State has a student population of 3,536 and offers over 100 graduate and undergraduate degrees. Within a 30-minute drive, four mountains can be accessed, including Cannon Mountain, which has the most vertical drop in New Hampshire. Every year in mid-February, PSU cancels classes for "Ski Day," gives everyone a day pass for Cannon Mountain, and offers round-trip transportation to the mountain and back.
Nearby ski areas:
Waterville Valley Ski Area

Loon Mountain Resort

Cannon Mountain

Ragged Mountain Resort

Mount Sunapee Resort

Wildcat Mountain

Attitash Mountain Resort

Black Mountain Ski Area
Westminster College – Salt Lake City, Utah
Westminster College in Salt Lake City is an excellent option for small campus life and large mountain living. Westminster College is located in Sugar House, with a student population of 1,130. This college offers over 50 undergraduate areas of study and is within an hour's drive to eight different resorts. 
Nearby ski areas:
Brighton Resort

Solitude Mountain Resort

Snowbasin Resort

Snowbird 

Alta Ski Area (Skiers Only)

Deer Valley Resort

Park City Ski Resort

Sundance Ski Resort
The most popular colleges tend to be the larger ones, so I hope this helps shine some light on some smaller schools that offer high-quality living near some of the best ski resorts in the U.S. At some of these schools, skiing, and riding are such a large part of the culture they even take days off for ski days and processions, where they ski down in their caps and gowns. This is something that larger schools aren't always able to offer.