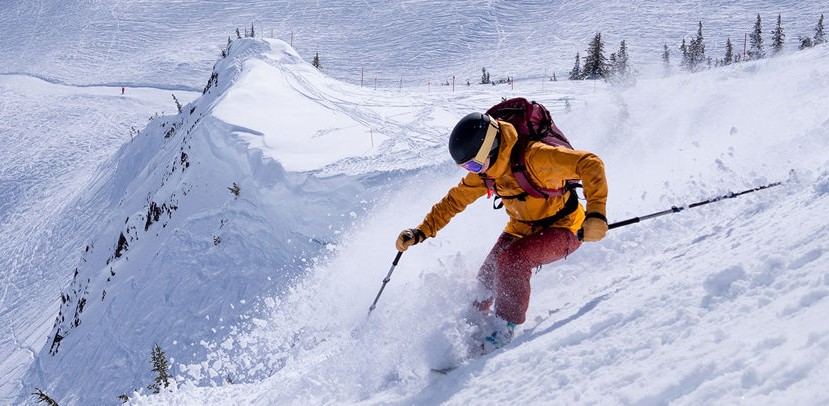 Some people love the steep and deep. The challenge of big vertical, black diamonds, moguls, cliffs, and glades. For advanced skiers looking for something formidable, this list of the most challenging resorts is for you.
#9 Palisades Tahoe, CA
Palisades Tahoe is known for its legendary terrain. Deep powder, steep chutes, and big bowls give advanced skiers plenty of challenge. It's tough to beat KT-22 and Silverado lifts on a powder day. The beautiful backdrop of Lake Tahoe and the vibrant ski culture are just a bonus.
#8 Crested Butte, CO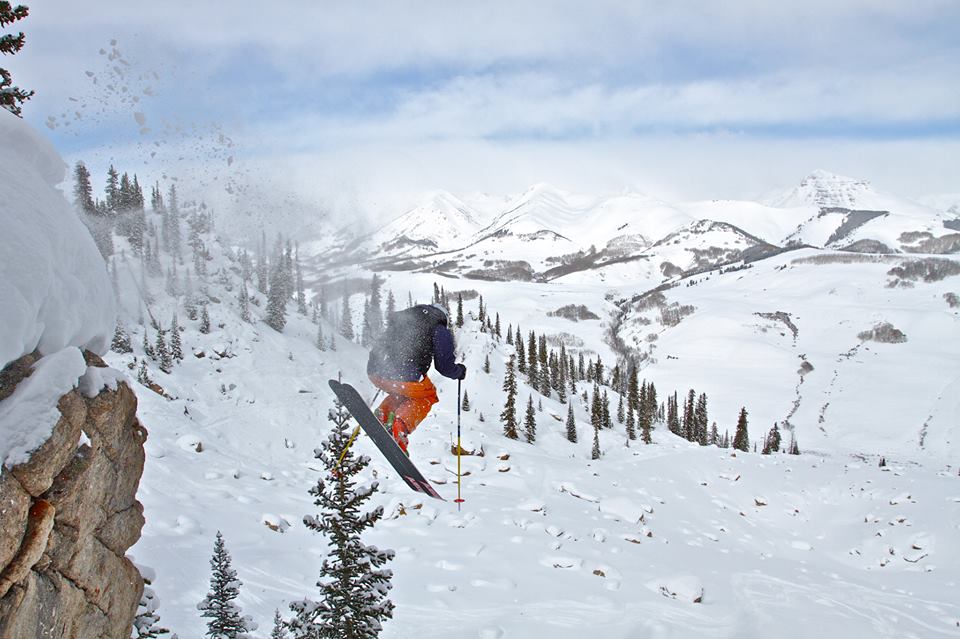 As the birthplace of inbounds extreme terrain, experts will be right at home at Crested Butte. The resort boasts some of the best steep terrain in Colorado, including the steepest run in the United States; Rambo. Overall, 61% of the trails are rated "expert."
#7 Kirkwood, CA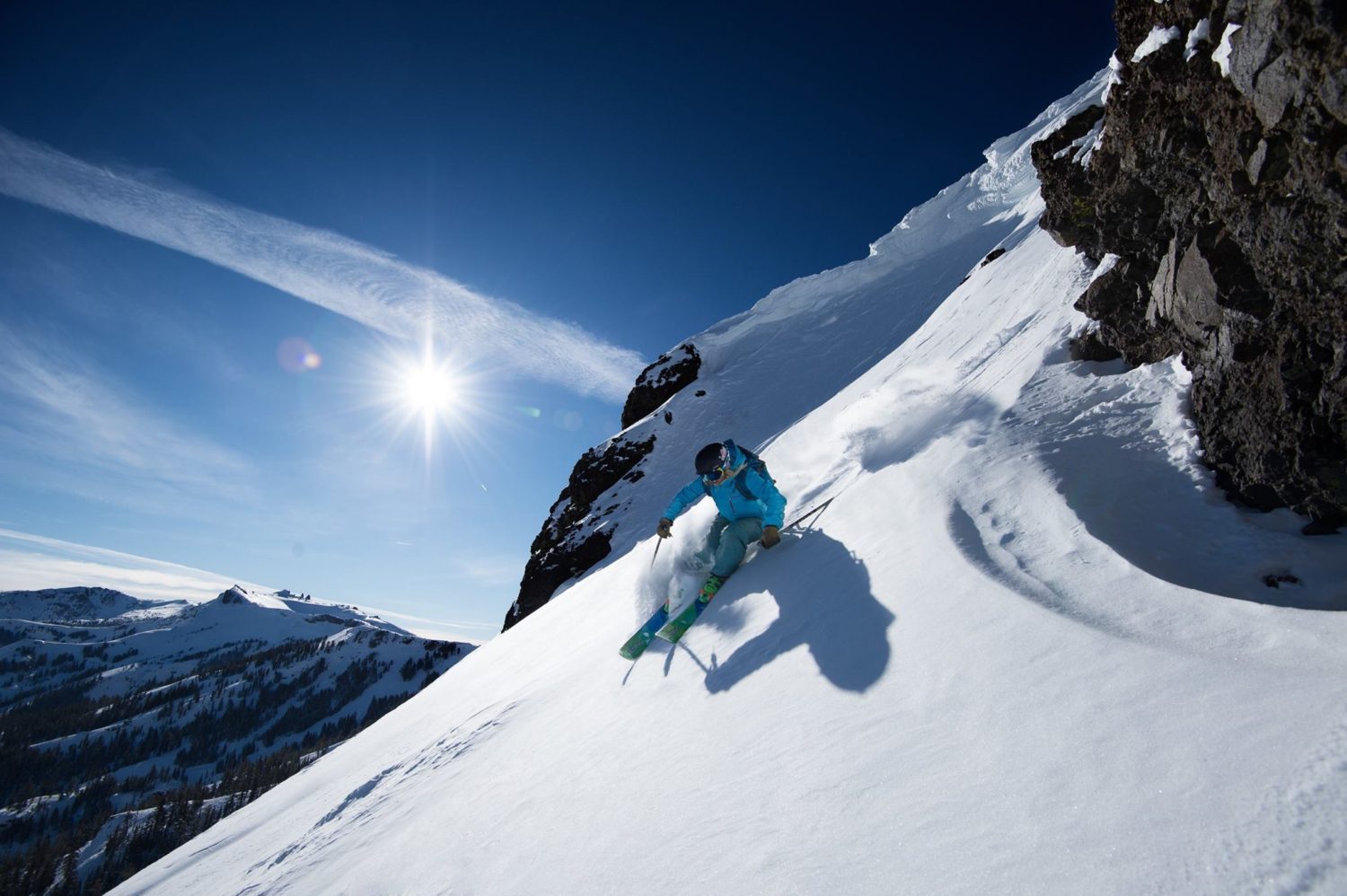 Chutes, wide bowls, terrific tree skiing, and plenty of snowfall make Kirkwood challenging and fun.  The mountain is unique in that it has a two-mile-long ridgeline at the top. Skiers and riders can take their pick of cliffs, drops, and cornices. Have fun!
#6 Whistler Blackcomb, BC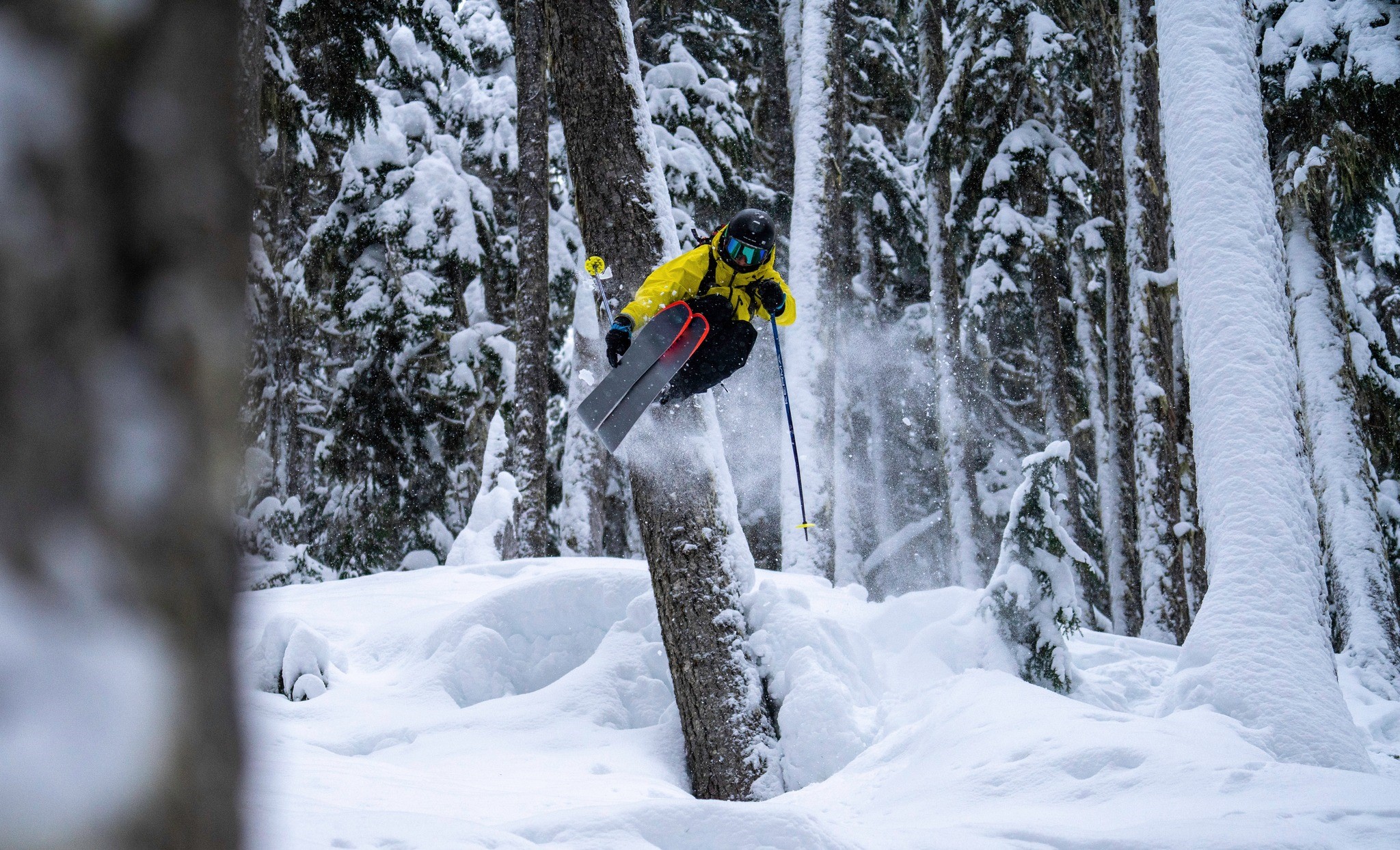 Huge vertical and plenty of expert terrain make Whistler a solid choice for a challenge. Sure, there is plenty of terrain for beginners, but experts will have no problem testing their limits. Not only are there plenty of double black diamond runs, but if you know where to go, you will find unmarked triple blacks. Better bring a buddy with you.
#5 Kicking Horse, BC
There's a reason Kicking Horse is a stop on the Freeride World Tour. It is a big mountain with 4,000 vertical feet of skiing. The extreme terrain can keep advanced riders entertained for a week. Highlights are exposed cliffs, couloirs, and pucker spines. There are over 85 chutes, five powdery bowls, and steeps everywhere.
#4 Snowbird, UT
Snowbird is well known for having incredibly rugged terrain. There are plenty of bowls, steeps, cliff drops, and glades to challenge skiers and riders. Copious Wasatch snowfall allows visitors to access it all.
#3 Revelstoke, BC
With the biggest vertical drop in all of North America at 5,620 feet, it's no wonder Revelstoke makes this list. But it's not just the vertical, steep terrain is all over the mountain with some of the gnarliest bowls and glades in North America. Only 12% of the terrain is rated as "beginner," and even that is mostly on a 9.5-mile top-to-bottom winding road run, which is a challenge in a whole different way.
#2 Jackson Hole, WY
It is no surprise to many that Jackson Hole makes this list. It is well known for its challenging terrain, especially the famous Corbet's Couloir. But it's not just Corbet's, the entire mountain is chock full of crazy chutes, moguls, steeps, and trees to go along with over 4,000 feet of vertical. There are only five green runs on the entire resort, representing only 10% of the skiable terrain. This is why many advanced skiers put Jackson Hole on their bucket list.
#1 Silverton Mountain, CO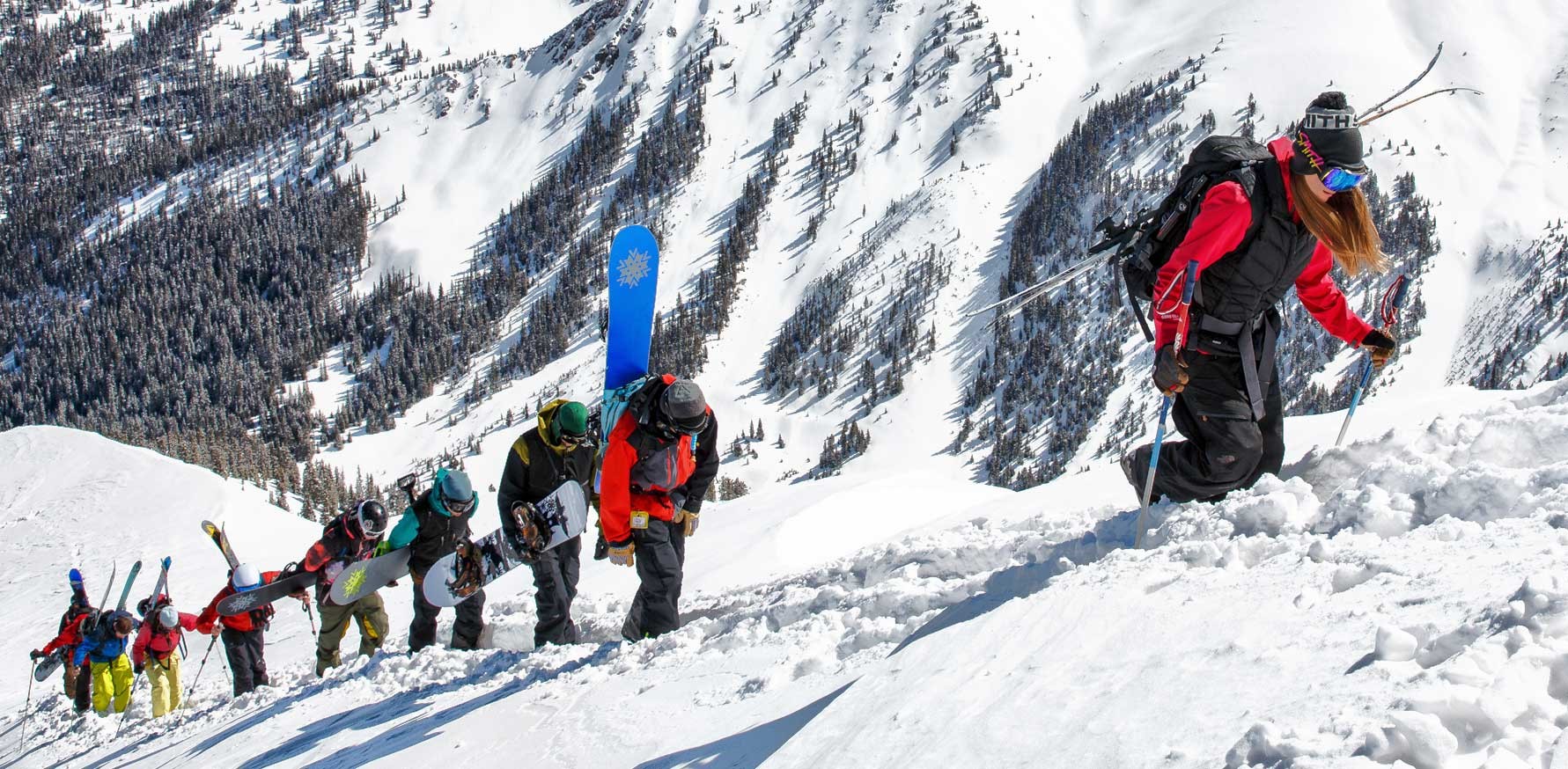 100% of the trails at Silverton Mountain are rated "expert" or harder, which is only the first thing that makes it one of the most unique and challenging ski areas. There is only one lift and no grooming, so the natural conditions can vary wildly. The mellowest pitch is 35 degrees. For reference, 30 degrees is the common starting pitch for a black diamond run at an average resort.
Typically, you must hike at least 5-10 minutes per lap, while longer hike-to-terrain is 25-45+ minutes.  Avalanche gear is required to ride the lifts at all times, even though ski patrol does conduct avalanche reduction work. A summit elevation of over 13,000 feet and a vertical drop of over 3,000 feet add to the challenge. Those who dare to visit expect loads of bowls, chutes, cliffs, powder, and wonderful natural terrain features.
Honorable Mentions
Telluride, CO
Whiteface, NY
Alyeska, AK
Big Sky, MT (with Lone Peak Tram add-on)
Taos, NM
Sugarloaf, ME
Alta, UT
Arapahoe Basin, CO
Mt Baker, WA
Bridger Bowl, MT