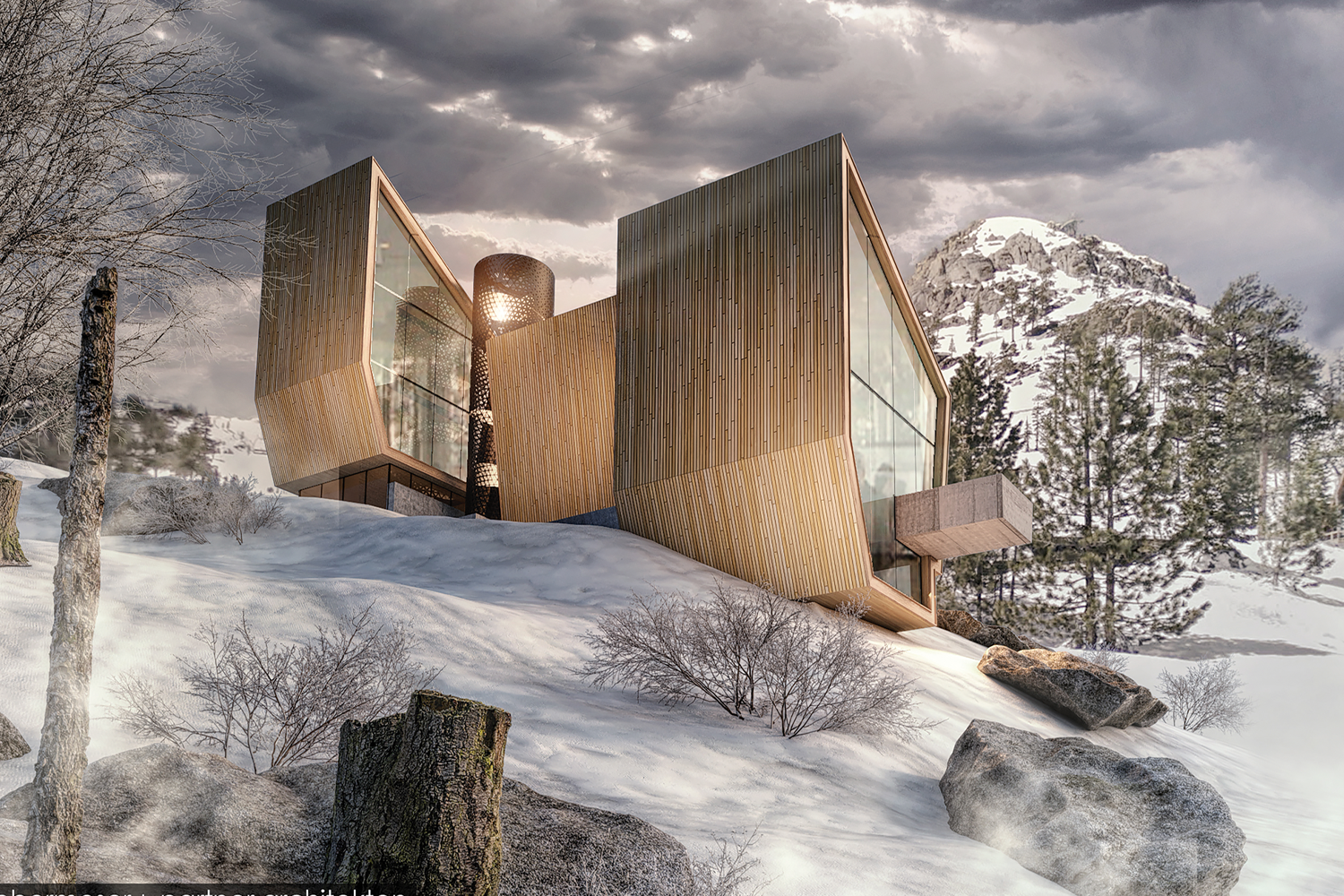 The most prestigious and elaborate mountainside estates in the world are planned to be built at legendary Palisades Tahoe. The four-home real estate portfolio, called The DYAD of Olympic Valley, will soon be among the most iconic mountain properties in existence.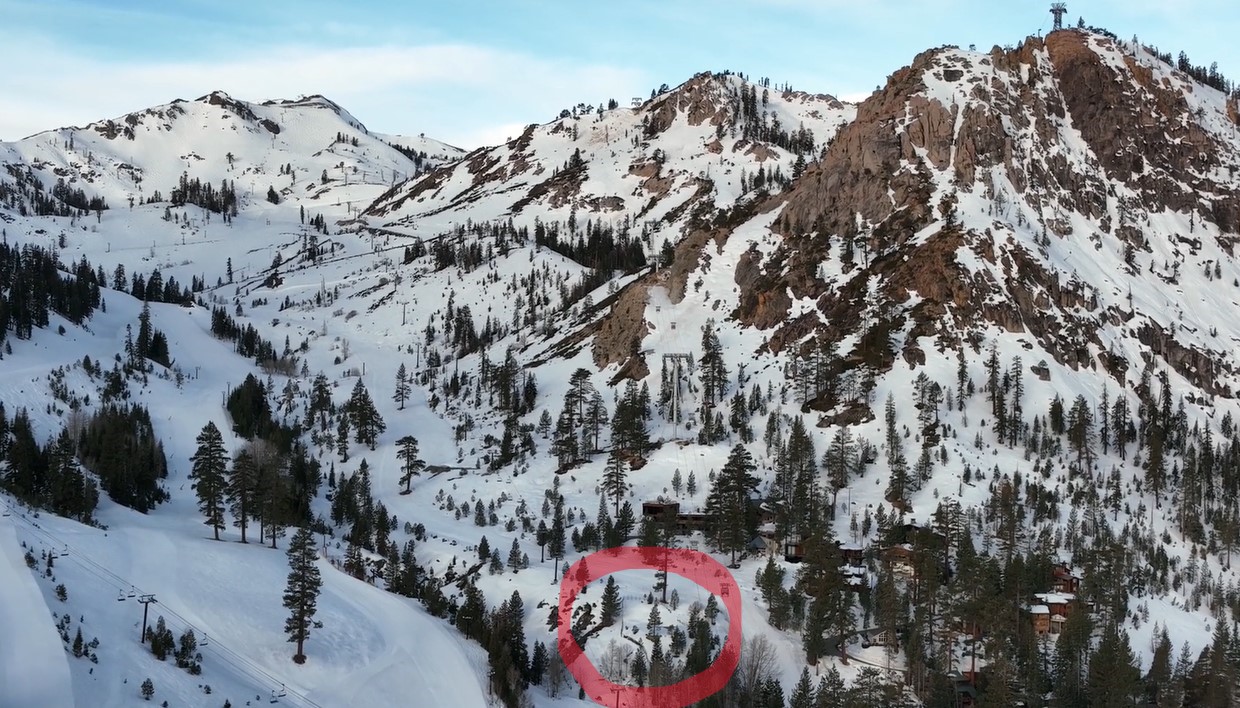 The properties will have premium views as well as direct and exclusive ski-in, and ski-out access. They will be located on Granite Chief Road, along Palisades Tahoe's Sunnyside ski slope, directly adjacent to the Gold Coast Funitel and Wa She Shu Chairlift. Surrounding the properties are a flowing creek, unlimited views, and of course, the ski terrain.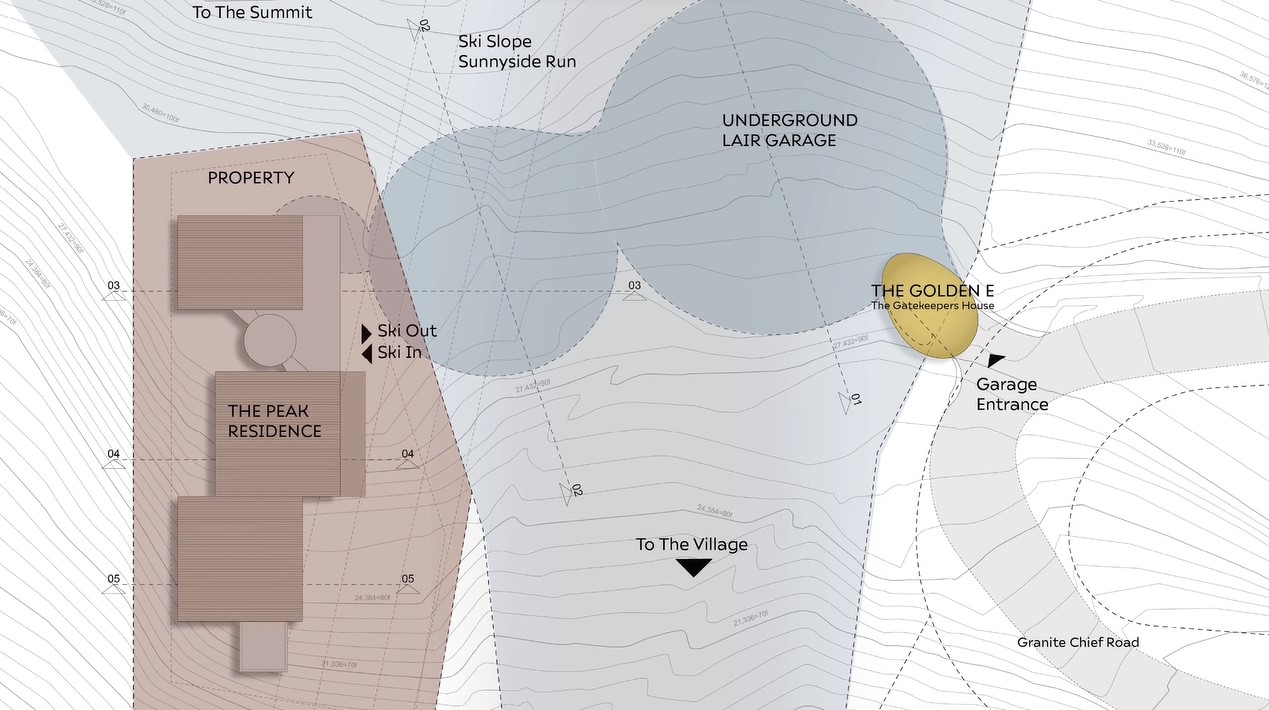 Award-winning contractor Daniel Fraiman will facilitate the design and implementation of the project. The very James Bond-like concept design is being offered for $12.5 million. What the property could ultimately include will only be limited by the buyer's imagination.
The estates are designed to represent the dual nature of earth and sky. The word "dyad" means something that consists of two elements or parts. The Peak Residence symbolizes light and expansion with 360-degree mountain views. The Bond Lair represents the earth as it sits below the surface in the granite. It includes subtle access via a subterranean garage only elite enough for Agent 007 himself.
The market for high-end ski resort properties is still strong. According to Tahoe Mountain Realty, over half of all properties sold in the Lake Tahoe area sold for over $1 million in 2021. Additionally, there were 20 transactions for over $10 million.