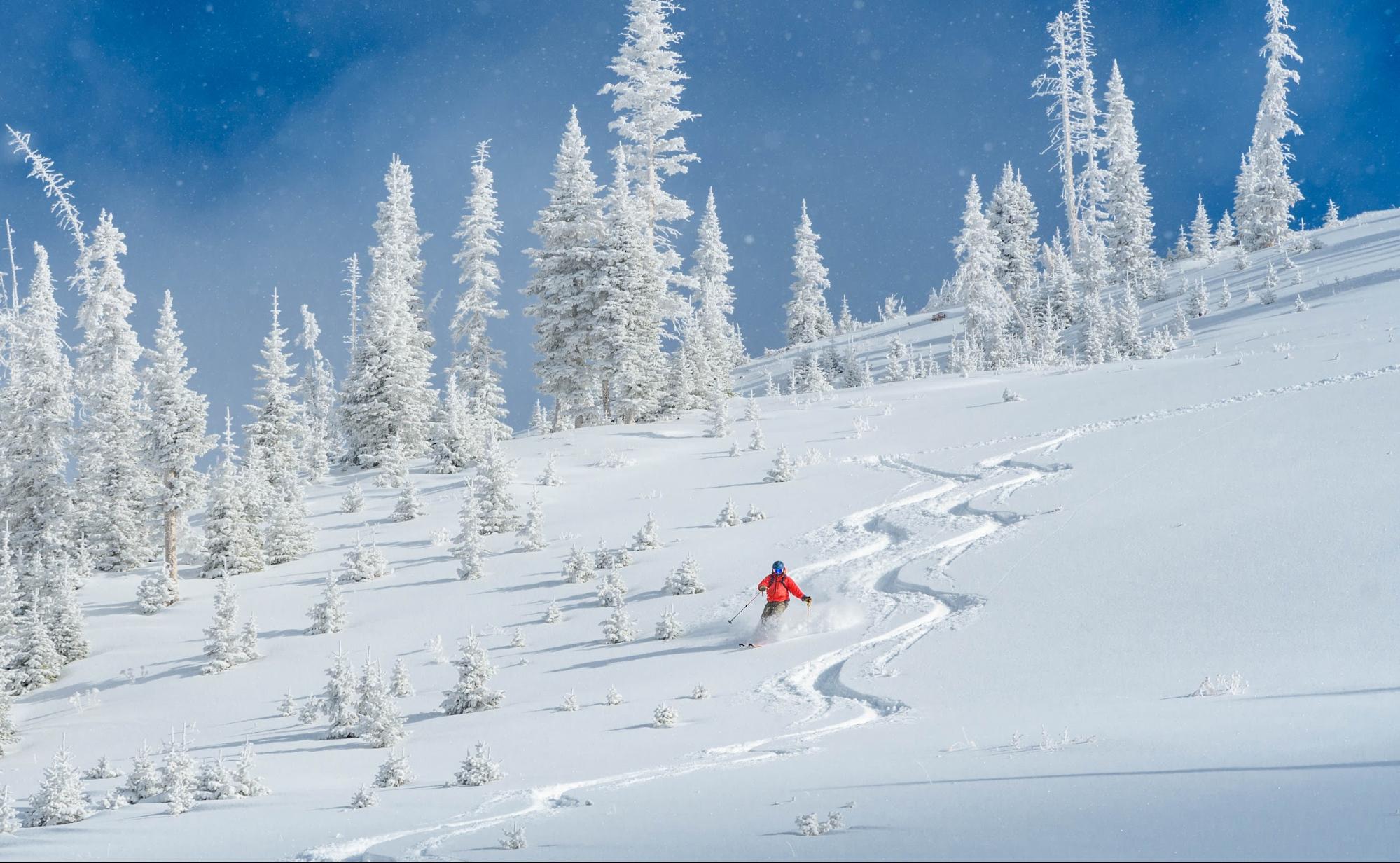 Any serious skier will tell you that not all snow is created equal. Light, fluffy powder, dense, wet snow, and icy sleet all start as the same thing: moisture in the air. An intricate dance of atmospheric moisture, environmental conditions, and resort geography all combine to create the spectrum of snowfall that snowsports enthusiasts crave. Despite the numerous factors that influence the quality of snowfall, none is as important as elevation.
On the quantity side, snowfall is primarily determined by the temperature of the surrounding environment and the amount of moisture in the air, both of which are greatly impacted by higher altitudes. The process of forming snow begins when water vapor in the air cools and condenses into tiny water droplets. As these droplets continue to cool, they freeze into ice crystals. When these ice crystals accumulate in the atmosphere, they form clouds. If the temperature is cold enough, these ice crystals will continue to grow and eventually fall to the ground as snow. As a result, colder temperatures and lower humidity combined with consistent moisture in the air generally equates to more snowfall on the ground.
However, many of the factors that go into determining snow quality are directly impacted by the elevation that the snow falls at. Higher altitude ski areas often have colder temperatures, which lead to higher snow-to-water ratios. This means that higher, colder mountains, such as Brian Head in Utah, can squeeze more snow out of the same amount of moisture than their lower counterparts. Further, higher-elevation resorts often experience low humidity in the winter. This results in the dry, fluffy powder snowsports enthusiasts love.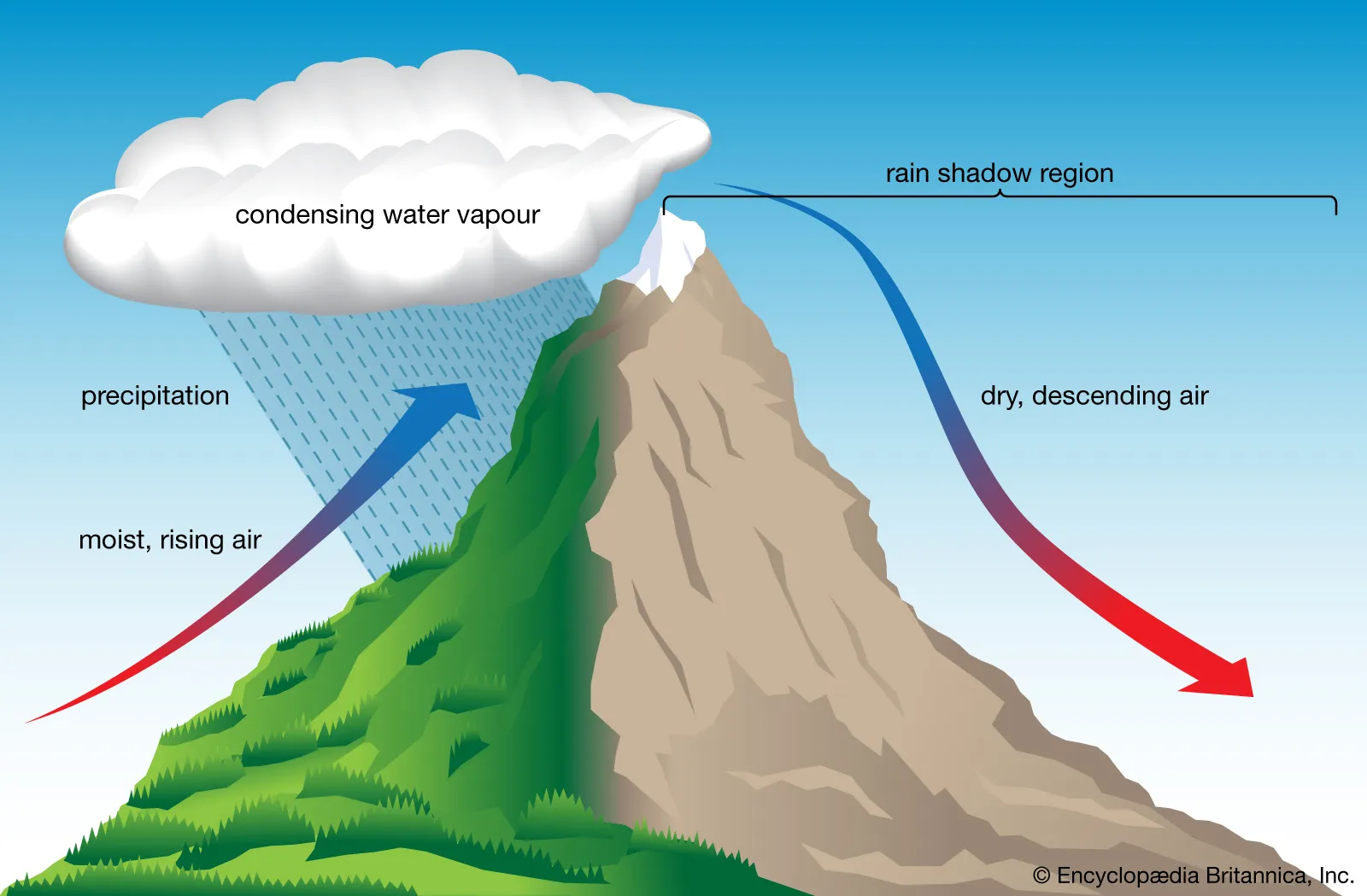 Perhaps the most impactful aspect of high altitude on snowfall is orographic lift. 
This phenomenon occurs when moving air is forced up and over an adjacent mountain range. When moist air is forced up to colder, higher altitudes, the moisture condenses, creating heavy snowfall on the windward side of the mountain it was forced over. Because this process forces the rapid cooling of water molecules, it often results in the dry, powdery snow prized by skiers. Additionally, the faster the moist air rises, the more snowfall it generates. This means resorts located upslope from moist air often experience some of the best snow conditions. One perfect example of this is Brian Head, located in Southern Utah, where air is forced over 4000 vertical feet from the valley floor to the summit. This means that the 30 feet of annual snowfall at Brian Head frequently falls as granular, dry powder that allows skiers to carve their way down the mountain with ease.
As a matter of fact, the altitude of Brian Head Resort, ranging from its lofty 9,600-foot base to its 10,970-foot summit, means that it enjoys all of the benefits of high altitude snowfall, resulting in over 360 inches of powdery snow each year. In addition, thanks to having the highest base elevation in Utah, Brian Head experiences consistent temperatures that lead to exceptional snow quality and retention throughout the winter season. This means that the snow conditions at Brian Head, open from November through April, aren't subject to the same degradation, icing, or melting that lower elevation slopes are prone to. Further, the high base elevation and low inland humidity ensure that Brian Head never experiences the dreadful rain-snow lines that frequent many coastal ski areas.
This combination of light, fluffy powder, consistent conditions, and favorable attitude contributes to Brian Head's trademarked "Greatest Snow on Earth," and with over 650 acres of terrain and 71 named runs, you have a good chance of finding fresh lines days after a storm. And if skiing isn't your thing, Brian Head has you covered with multiple winter tubing hills, the largest of which boasts a 100-foot vertical drop with a 600-foot slope length!
The unique location of Brian Head, nestled in the Markagunt Plateau of Southern Utah, makes it the perfect destination for powder seekers in need of a weekend getaway. Staying in the town of Brian Head, founded a decade after the ski area in 1975, lets visitors experience the natural beauty of an alpine area once used for grazing and lumber production. Further, the geographic isolation of Brian Head means that both the town and the mountain avoid the crowds and lift lines that plague other Utah resorts.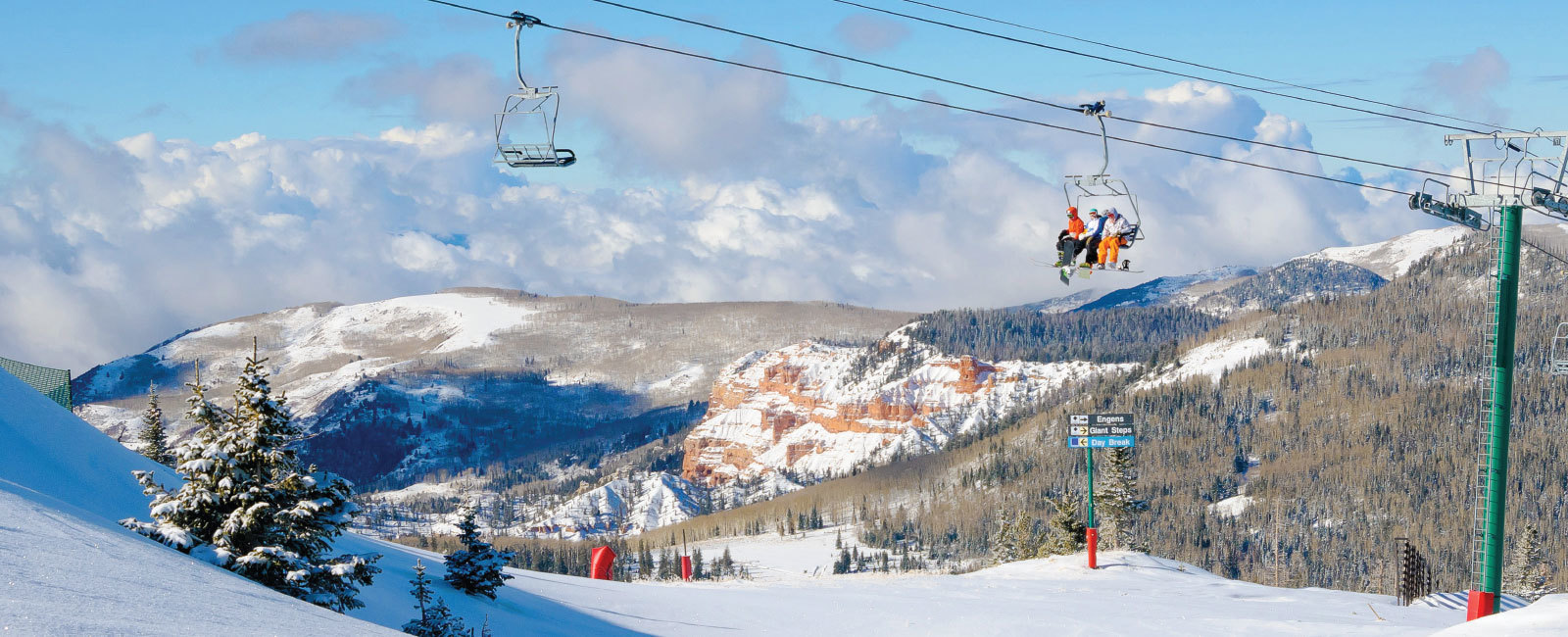 Due to the high elevation, low humidity, and ideal geography, Brian Head serves as the best resort to experience consistent conditions, red rock beauty, and exciting terrain aided by 360 annual inches of powdery snow. It's clear to see why Brian Head has earned the title of "The Greatest Snow on Earth." To learn more about Brian Head Resort and experience its 650 acres of skiable terrain through April, you can visit its website here, and remember, if in doubt, go higher.