Report from February 9, 2022
Today I went to a new orthopedic surgeon in Park City, UT where I got PRP and hyaluronic acid injections for my bad left knee.
The injections + doctor visit + x-rays cost me $2,000 and were not covered by my insurance.
To get this appointment, I needed an MRI and MRI analysis which I got last week for only $400, but the quality of the MRI was low.
My left knee is missing a lot of cartilage and I'm looking for ways to continue skiing and put off getting a half knee replacement.
These injections are thought to reduce pain, increase lubrication, increase shock absorption, and increase healing in the knee joint.
Hopefully, these injections will help me continue skiing at a high level for a handful more years before I inevitably need a half knee replacement.
First off, what is PRP and what is hyaluronic acid?
 What is PRP/Platelet-Rich Plasma Treatment?
A PRP (platelet-rich plasma) injection is simply an injection of your own blood
A technician will draw a vile of blood from your arm, place it in a centrifuge, spin it until your blood is separated into red blood cells, plasma, and platelets
The plasma & platelet portion of the blood is drawn into a syringe (it's bright yellow)
Your doctor will then use an ultrasound machine to guide the needle of this syringe into your joint space and inject the PRP into the joint (my dr. used Ethyl Chloride topical spray to numb my skin before injection)
PRP treatment is not a proven treatment yet and as such, most insurance companies will not cover its costs (My PRP + hyaluronic acid treatment injections cost $2,000 cash)
 What is Hyaluronic Acid Treatment?
Hyaluronic acid is a clear, gooey substance that is naturally produced by your body
The largest amounts of it are found in your skin, connective tissue, and eyes
Its main function is to retain water to keep your tissues well lubricated and moist
Hyaluronic acid is injected directly into the knee's joint space
Hyaluronic acid appears to reduce pain, improve function, and increase shock absorption in people with osteoarthritis (loss of cartilage) in the knees by adding to the lubrication of the knee
Hyaluronic acid treatment is not a proven treatment yet and as such, most insurance companies will not cover its costs (My PRP + hyaluronic acid treatment injections cost $2,000 cash)
Now, let's cover why I got these PRP & hyaluronic acid injections.
Why I Got PRP & Hyaluronic Acid Injections
I got these shots because my knee really started hurting and swelling up this season on November 24, 2022, when I started skiing inbounds for the season at Alta, UT
My knee started hurting because I'm missing quite a lot of cartilage in the lateral part of my left knee due to a ski accident that lead to my 2015 ACL reconstruction and microfracture surgeries
My knee would be OK in the morning, then swell up until I could only bend it 90º during the ski day, then feel better in the evening
My knee was sore and painful all the time but more so during skiing, especially on bumpy snow
PRP and hyaluronic acid injections into the knee aren't yet proven so they are still considered an experimental treatment.
My doctors decided that it's worth it for me to try these because they may allow me to return to skiing hard and may put off knee surgery.
Many people do experience reduced knee pain and increased knee function from these injections.
Here Is How My Experience Went:
I walked into the doctor's office this morning and was taken directly into the x-ray room.
They took 3 x-rays of my knee.
I then waited in a little room for the doctor.
The doctor came in and asked me a lot of questions about my knee history and what I do with my knees and what my hopes are for the future.
I told him everything (patellar fracture surgery, ACL reconstruction surgery, microfracture surgery all on that left knee and I ski 225+ days per year at a professional level and I want to keep skiing hard).
After hearing all this the doctor did a thorough examination of my knee and how it moves and where my pain was.
He then took me out to look at my x-rays and MRI and explained to me what is wrong with my knee.
The lateral compartment of my left knee is damaged with a lack of cartilage and a beat-up meniscus.
We then went back into the little room where he recommend a 4-part treatment:
Scope surgery to clean out debris
Injection treatment
A special knee brace
Physical Therapy
I told him that sounded great, but I'd like to opt-out of the surgery and I'd like to proceed with the injections today.
He agreed.
The technician drew blood from my arm and put it in a centrifuge.
They then drew the plasma and platelets (PRP) off the spun blood and put it in a syringe.
The doctor then numbed my knee skin a bit with ethyl chloride spray and proceeded to inject the PRP directly into my knee joint.
He then held the needle in place with pliers and screwed off the barrel of the syringe and screwed on a barrel of hyaluronic acid.
He then injected 3 barrels of hyaluronic acid into my knee joint.
None of this hurt and all 4 barrels of fluid went in easily and quickly.
"This ain't my first rodeo," he told me as I exclaimed how easily it all went in.
That was it…
It felt anti-climatic – especially given that it cost a whopping $2,000…
When I asked him when I could ski and be active again he simply said to listen to my knee and not overdo it.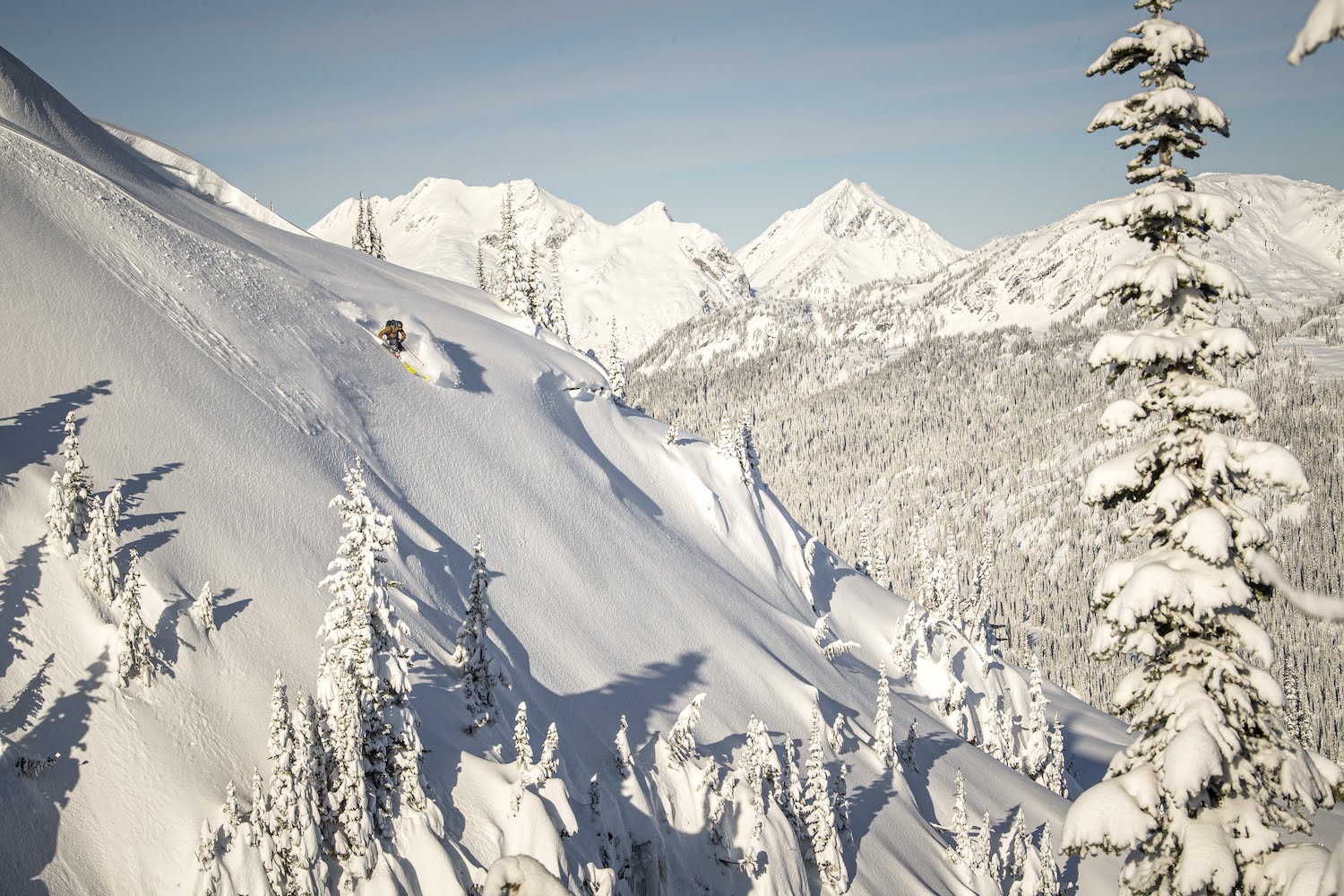 My surgeon from my knee injury in 2015 advised me to take 7-days off skiing after the shot so I'll likely follow that direction.
The doctor today said that I should feel improvements in the knee with the best results showing up in about 6-weeks.
My plan is to take at least the next 5-days off skiing and then ease back into. 
I've got a lot of skiing to do and places to go this season still!
The technician is working on getting me a special knee brace that will help take pressure off the lateral part of my knee where my cartilage is missing.
I really hope this works and I'll most definitely keep you all posted!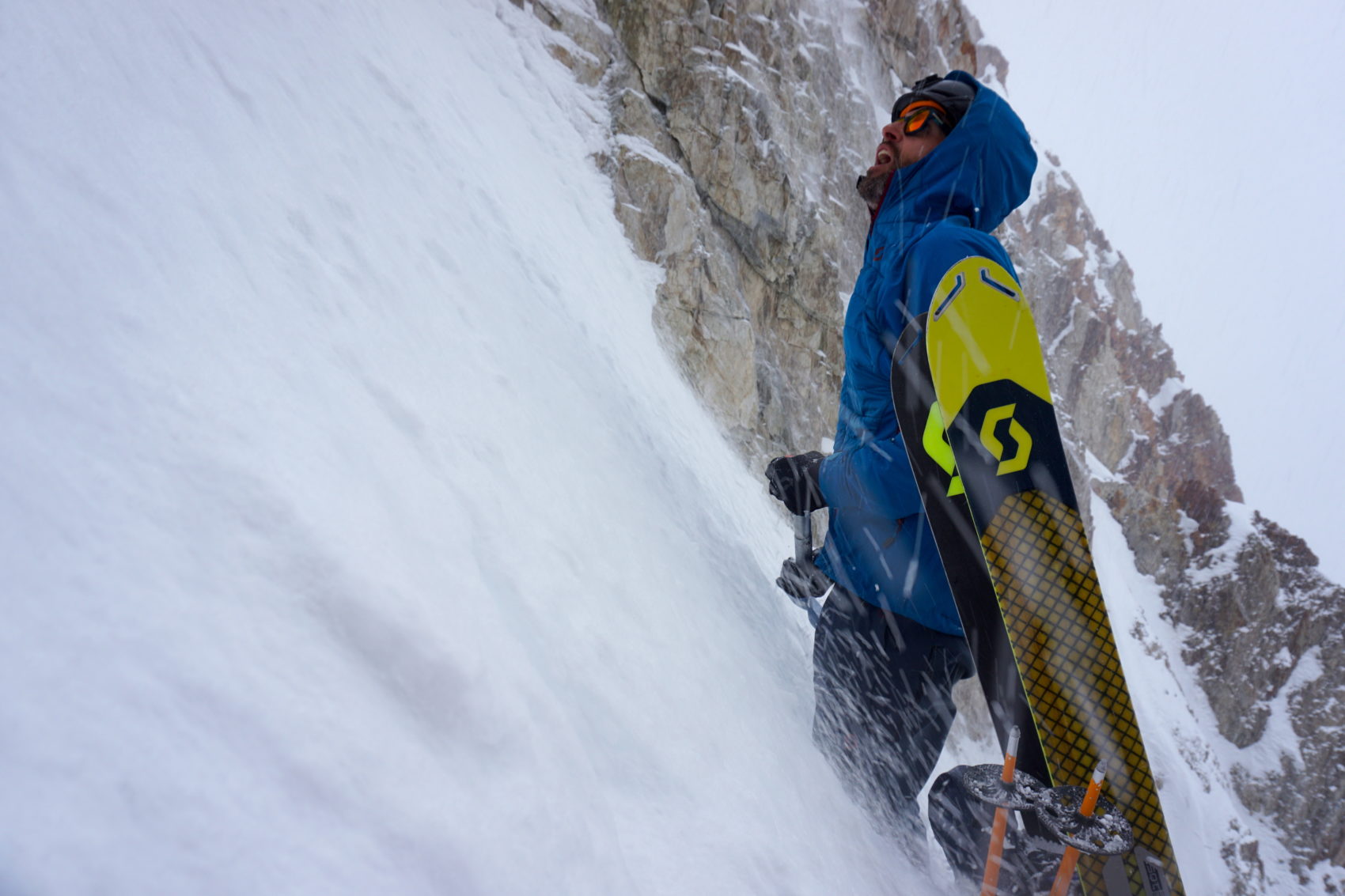 What Not To Do Before PRP Injections
Don't take any anti-inflammatories including herbs and fish oil and NSAIDs for at least 1 week before injections
Always check with your physician about pre-op proceedures
What Not To Do After PRP Infections
Don't take any anti-inflammatories including herbs and fish oil and NSAIDs for at least 2 weeks after injections
Always check with your physician about post-op proceedures
How to Get An MRI for Cheap
***NOTE:  When reviewing my MRI today I noticed that the image quality was very poor.  It turns out you get what you pay for.  The $400 MRI I used is very low resolution and much worse than what you'd get in the hospital which usually costs about $2,400
I got a $400 MRI at Taylor Med in Salt Lake City, UT