Incredible photos and videos of skiers and snowboarders launching off huge jumps and sailing timelessly through the air have graced the covers of magazines and made rounds all over the internet and social media for decades. Since the origins of freeriding daredevils, thrill-seekers and those just looking for a major adrenaline rush have sent ginormous jumps, drops, cliffs, and even gaps over roadways. A few locations have even turned into destinations visited to throw down enormous airs and tricks for our viewing pleasure.
Chads Gap, Utah 
This massive, unmistakable sidecountry gap was first discovered, built, and then hit back in 1999. Candide Thovex, at 17 years old, was the first to throw down and clear the gap (after a few attempts by creator Chad Zurinskas). Since then, professionals worldwide have challenged themselves, defying gravity, hoping to say they have conquered this beast. Coming in at a monstrous 120 feet, sending this booter is not for the faint of heart and has become a proving ground for all willing to attempt Chads Gap.
Mt. Baker Road Gap, Washington
The legendary Baker Road Gap sits on the two-lane road between Mt. Baker's Main and Upper Lodges. Averaging a bit over 40 feet, 20' down and 20' out, the gap only increases as the snow piles up or as the jump gets bigger. With its modest (comparatively) yet still massive and consequential size, this hit has become a bit of a right of passage for skiers and snowboarders making a name for themselves. Many amateurs, up-and-comers, and professionals have sent the iconic Mt Baker Road Gap.
Galena Road Gap, Idaho
On the Galena Pass, Highway 75, just north of Ketchum, Idaho, is another gigantic gap and stomping ground for sending it. The roughly 90' road gap has played a role in many rising athletes' portfolios of proving their send-abilities. With its size and location, this one should be left for the professionals and those on the rise who know what they're doing. Crazy Karl Fostvedt rallied a crew and built a ginormous booster at the Galena Road Gap for Matchstick Productions Return to Send'er ski movie.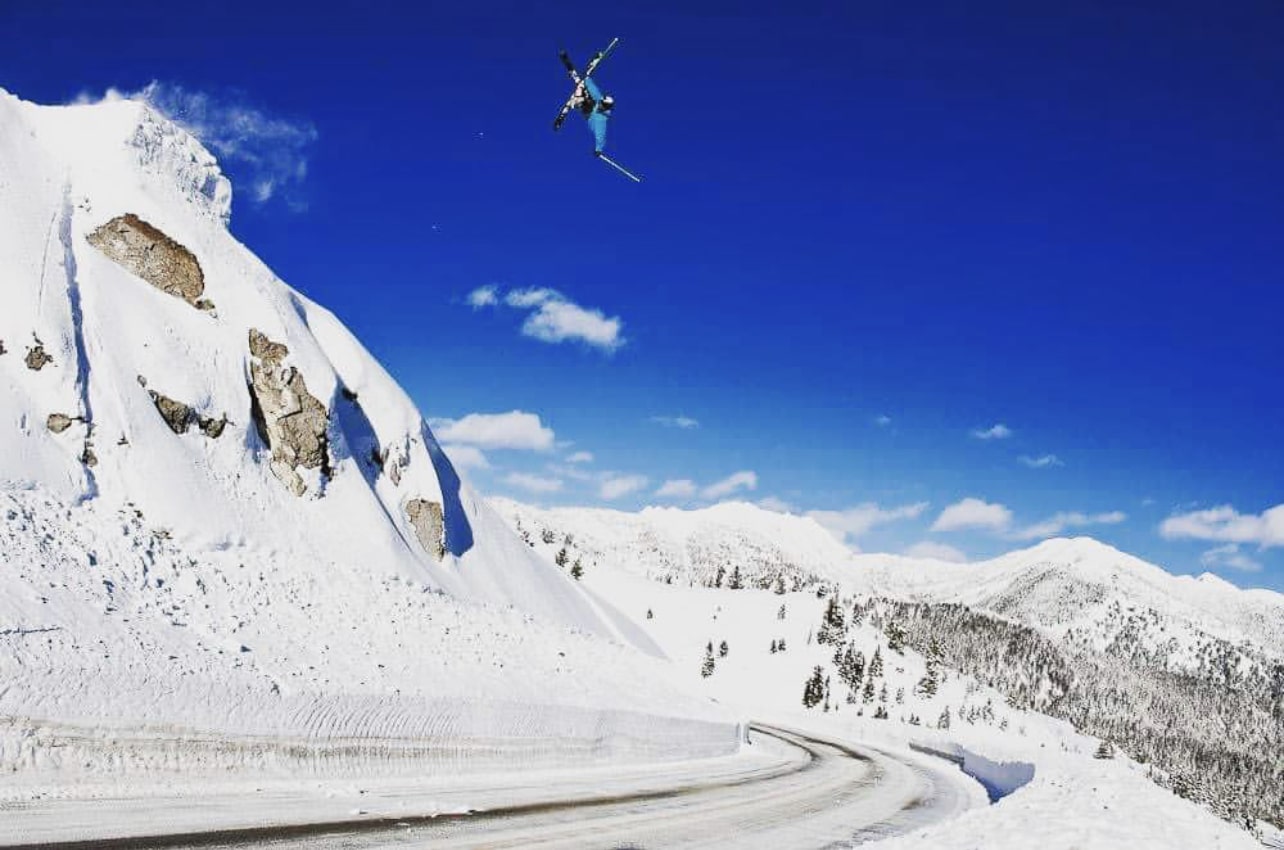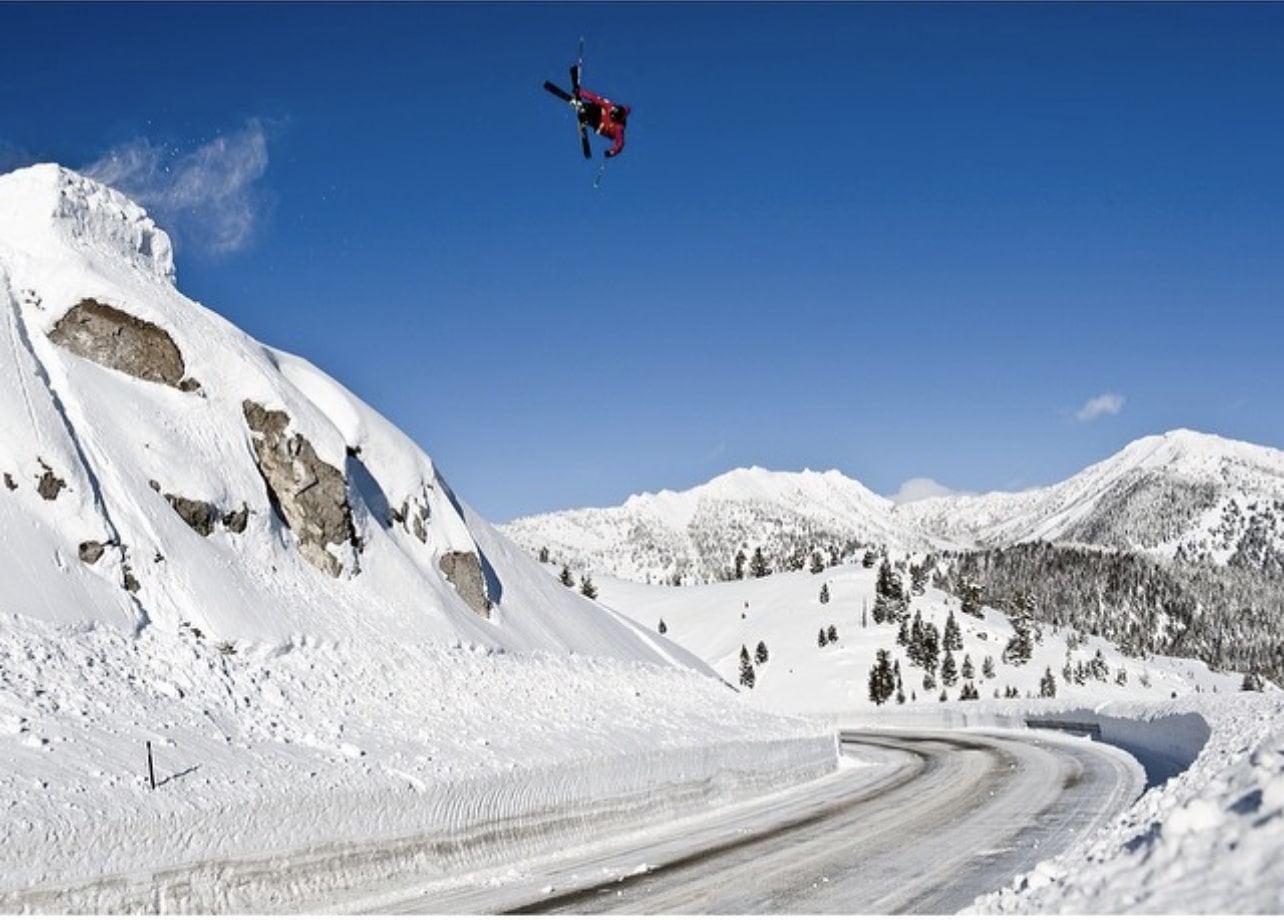 Echo Summit Road Gap, California
Pro skier and absolute charger Josh Daiek discovered, sent, and stomped (okay, maybe a back-slap, but still count it) a ridiculous backflip over Highway 50 near Echo Summit in Tahoe. Nowadays, very few new road-gaps are being pioneered, especially ones of this caliber. One hundred feet of vertical drop paired with another 50 feet in length, this 150' road gap is truly one-of-a-kind. If you haven't seen this one yet, prepare to be mind-blown. And please, kids, don't try this at home.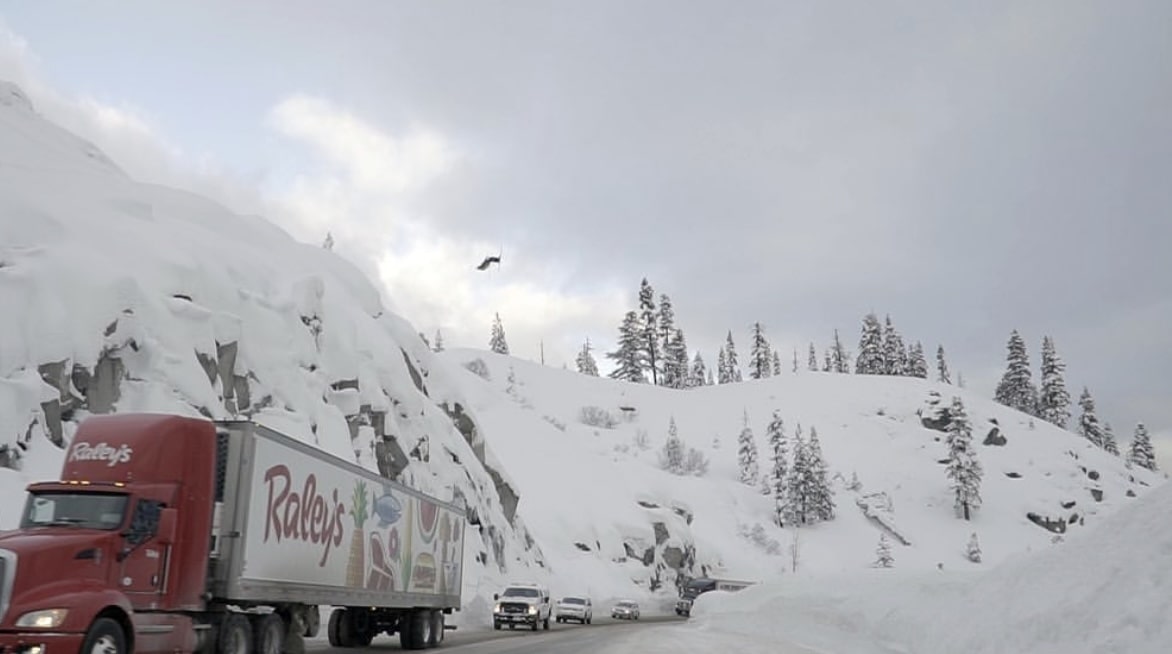 Old Highway 40 Road Gap, California 
Another huge road gap is located in the Tahoe area; however, this one could be deemed more of a classic in the region than Echo Summit. From the photos and videos, this send appears to be anywhere from 50-80 feet (I don't want to downplay these guys), with bigger booter builds making it even larger. Many local free-skiing legends and those on the rise head here and throw down, showing off what's new in their bag of tricks. The beautiful location overlooking Donner Lake makes the Old Highway 40 Donner Road Gap much better for skiers and snowboarders capturing some sick shots.