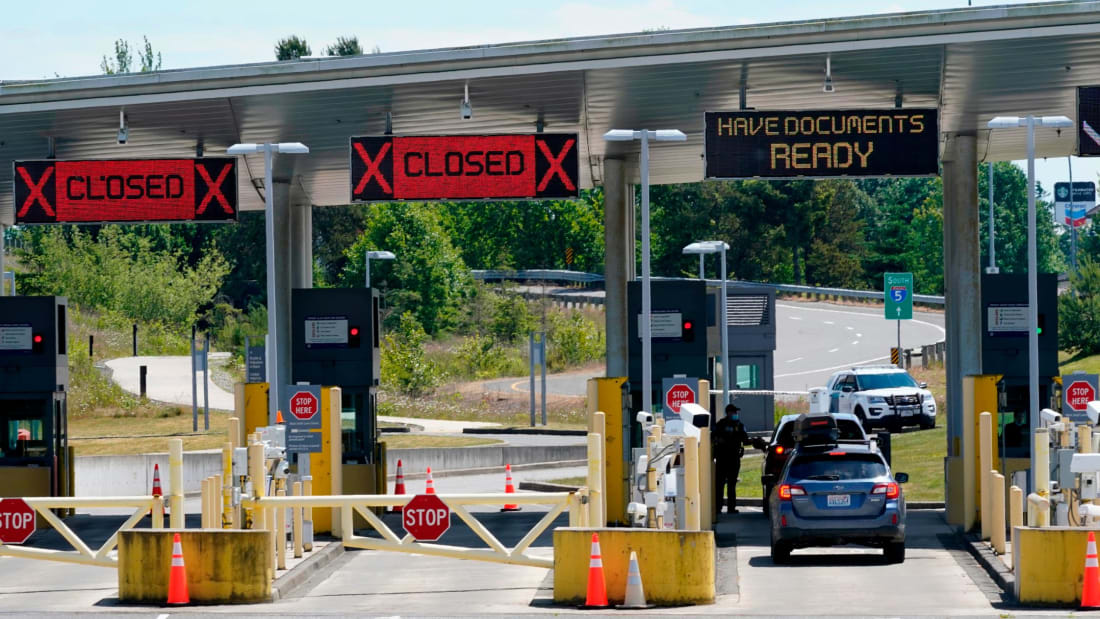 Border restrictions between the U.S., Canada, and Mexico have been extended—again. 
We've been hearing it since the onset of the pandemic in March of 2020 when open travel between the U.S. and Canada was first mutually restricted to stop the spread of COVID-19. Since then, there have been talks and estimations between powerful government figures on both sides of the border as to when people can freely travel to and from Canada for non-essential purposes. But every estimated border-opening date has been pushed back thus far.
On Sunday, the Department of Homeland Security (DHS) tweeted that the United States has extended Covid-19 restrictions on non-essential travel at land and ferry crossings with Canada and Mexico until July 21, 2021. 
#DHS Extends US/Canada/Mexico Travel Restrictions One More Month. https://t.co/dXv6aGNRHs

— Law Office of Mark C. Ople (@theoplegroup) June 21, 2021
Canadian Prime Minister Justin Trudeau says that he just wants to keep Canadians safe. 
"We're not out of this pandemic yet. We have to hit our targets of 75% vaccinated with the first dose, at least 20% vaccinated with the second dose before we can start loosening things up because even a fully vaccinated individual can pass on Covid-19 to someone who is not vaccinated," Trudeau said in an annoucement to the media addressing the extended border closure.
Non-essential travel to Canada from the U.S. remains closed until further notice. Its reopening will be discussed again on July 21, but after a series of border extensions over the last year, it remains questionable as to when the U.S-Canada will reopen in full.
As of right now, strict testing and quarantine measures are in place for travelers arriving by air and land to the Great White North. Those arriving by air are required to quarantine for three nights in a government-authorized hotel in addition to the rest of Canada's testing and quarantine requirements, CNN reports.