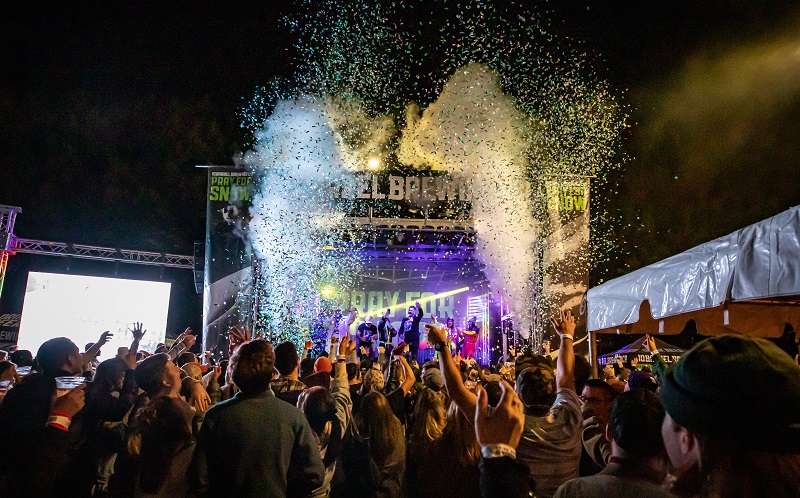 Brought to you by 10 Barrel Brewing
Even though it's only October, if you have skiing and snowboarding on the mind, it's OK. You're not crazy and you're not alone. In fact, 10 Barrel Brewing knows just how to help. They're hosting "Pray for Snow" parties at their brewpubs in Boise, Idaho on 10/26 and Bend, Oregon on 11/9. Grab all your friends, drink some great beer, and let your winter stoke out!
If you don't know them, 10 Barrel Brewing isn't just any other craft beer company. Yeah, they make a ton of great brews, from the classic Pub Beer Lager to more exotic flavors like the Cherry Cinnamon Crush. They've even got non-beer options like Bloody Marys and Hard Apple Cider. There are just too many interesting options to name them all.  Beverages aside, their brand is about so much more than just beer.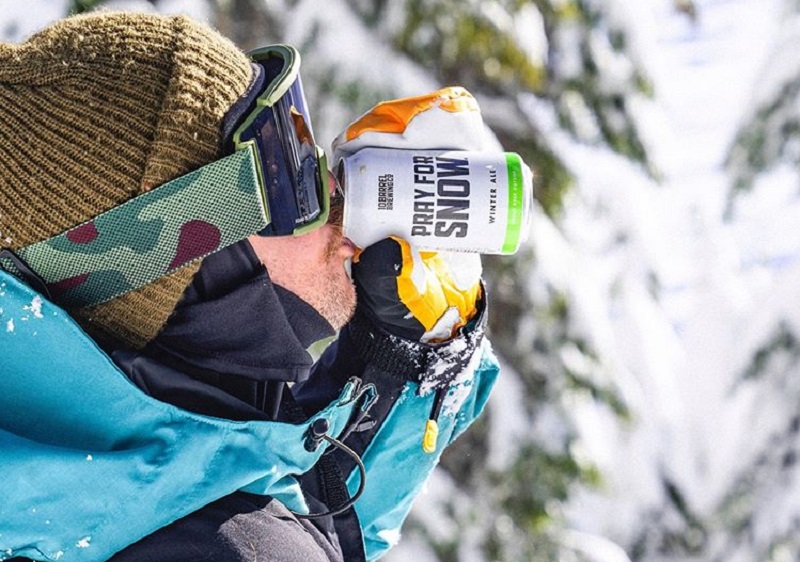 Founded in 2006 by three guys in Bend, Oregon, their motto has always been brew beer, drink beer, and have fun doing it! They spend powder days getting face shots on the hill, hot summer afternoons floating the river, and somehow still find the time to brew great beer. 10 Barrel Brewing is so ingrained in action sports that they've sponsored a team of athletes and worked with them to produce a ski and snowboard film.
In fact, make that two of them! What other breweries can claim that?
"Hold My Beer…" is the second winter sports film produced by 10 Barrel, following the success of "Pray For Snow: The Movie" last year. The film follows professional snowboarders, Curtis Ciszek, Eric Jackson, and a crew of friends while they chase snow all over North America with a healthy supply of beer in tow.  From the steep peaks of Alaska to deep powder in the southern Rockies, it's a film that will get just about anyone stoked for winter. The world premiere took place in Portland on 10/5, but Hold My Beer… will be screened live at the other Pray for Snow parties this fall. Check out the trailer below:
https://www.instagram.com/p/B22Vj_MjYJk/#
By all accounts, the Portland Pray For Snow Party earlier this month was one for the ages. We're talking great beer, food, games, action sports films and live music on the big stage. Partygoers got to sample all the latest and greatest creations from 10 Barrel Brewing while rocking out to Sophistafunk. Judging by pictures of the Portland event, Boise and Bend will not be disappointed.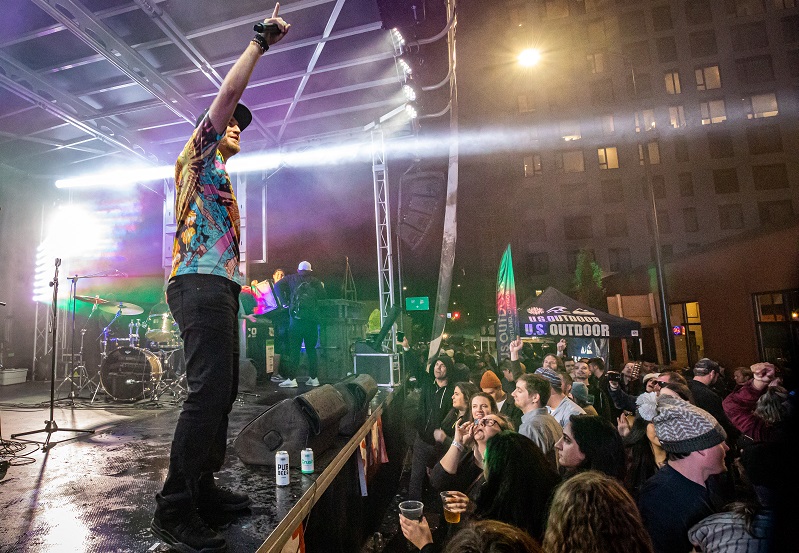 Even if it's warm and sunny where you live, the lifts are already spinning in Colorado, and Montana and Idaho are buried in snow with more storms on the way. Whether you're overly stoked about winter, or just can't let summer go, check out these cool events because 10 Barrel Brewing has you covered.