Brought to you by 10 Barrel Brewing
Report from Friday, April 2, 2021
I woke up in the desert in the back of Landon's van. We were lost.
Turns out we ventured an hour in the wrong direction in what could have been Egypt for all I knew—there was nothing out there besides salt flats and a strange compound-like structure with a park, some buildings, a school, and razor wire fences.
We had to get out of here and onto some snow ASAP.
After a quick moment of self-loathing and updating plans, we were back on track, ready to send.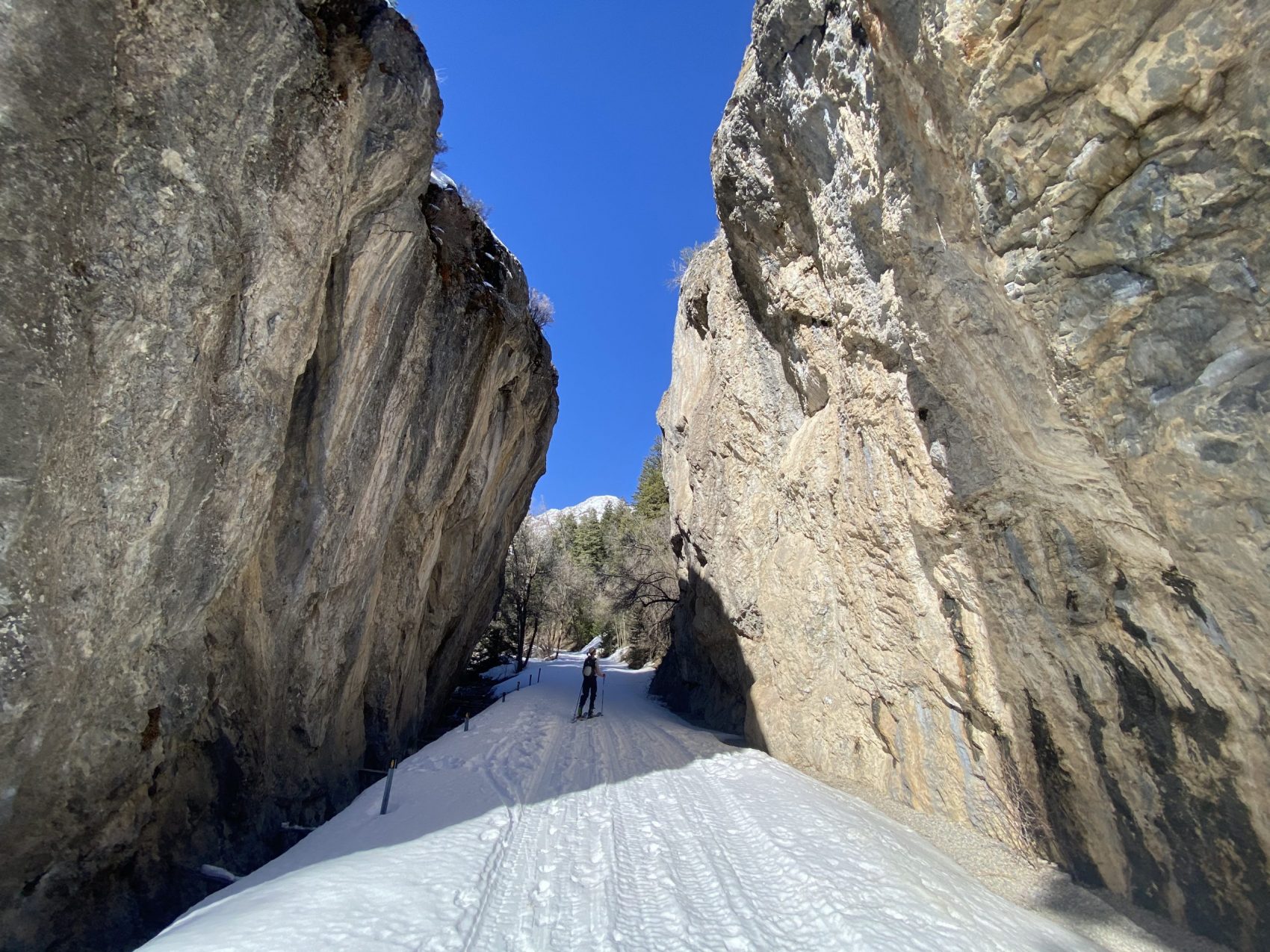 The goal was to ski a secretive, desert line in some mountains west of Salt Lake City in Utah's West Desert. 
Utah's West Desert is weird, barren, and powerfully arid, with surprisingly amazing enclaves of high-elevation skiing in some of its remote mountain ranges. 
We were here for an adventure.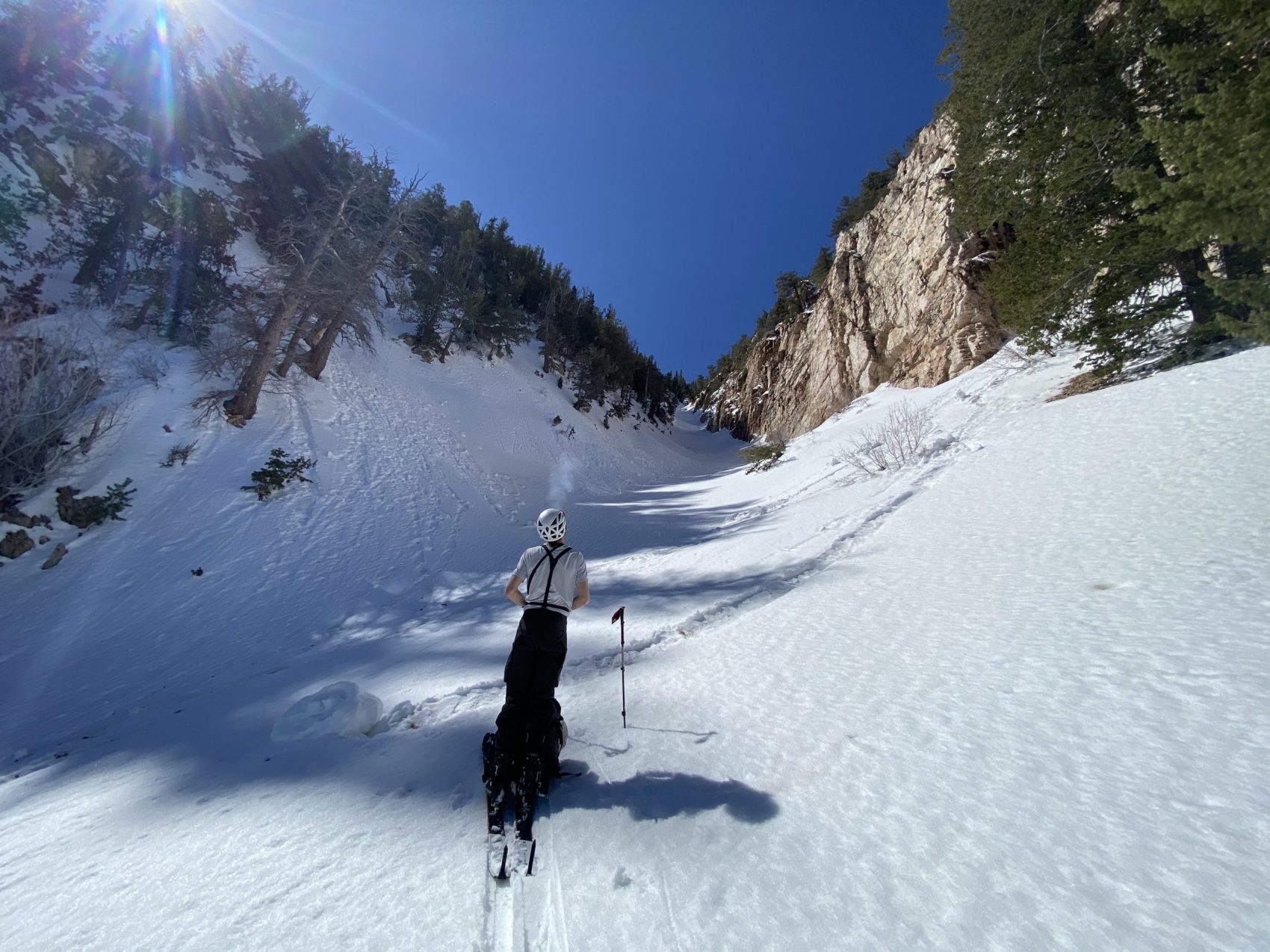 Yesterday morning we got to the trailhead around 8:30—two hours behind schedule, but we were still going to try and make it work. 
Spring temps are already raging at this time of year so we needed to be on and off the slopes early before warming and strong sun caused serious trouble.
Wet avalanches are no joke—especially not in the desert where we were hours from phone signal and emergency services.
My touring partner Landon and I started the ascent on bikes with our skis strapped to our backs because the first couple miles of the ascent were on dirt, and why walk when you could bike?
Landon is a laid-back, long-haired, lanky stoke-warrior who lives in a van and is always down for a sufferfest. 
He always smokes me on the uphill but both he and I agreed that the morning's start on bikes was absolutely brutal. 
Three miles later we hit snow and started touring, skinning up between aesthetic breaks in the rock and climbing crags en route to our objective—a couloir on an 11,000′ peak in Utah's West Desert. 
But by 10 am we were faced with a weighty decision to scrap our initial plan—it was getting late and we just saw a wet avalanche break on some rocks on the same east-facing aspect we were going to ski. We could try and push hard and make up some time but we'd still be facing the possibility of triggering a wet avalanche or even worse yet—having one break above us on the bootpack up the couloir.
With the clock ticking we decided to cut our losses and ski a different couloir on a closer, more protected northeast-facing aspect.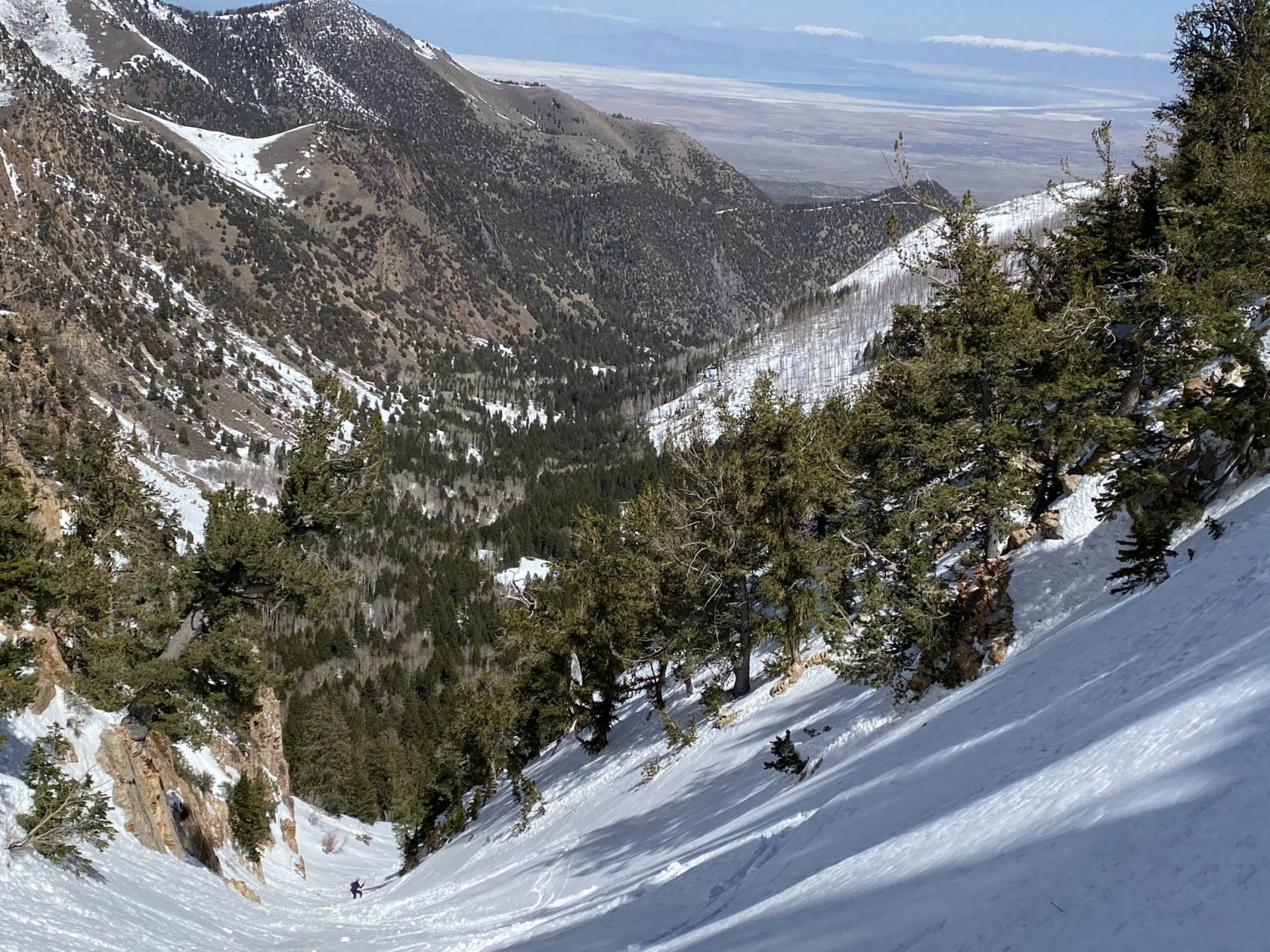 It ended up being the right move. From the top of our Plan B line, we learned that the bowl below that east-facing aspect we were originally going to ski ended up ripping about 400-feet wide and several hundred feet long at about 1 pm—right when we would have been on it.
We made a good call and we were stoked about it. 
Plus, the line we skied was super fun, flowy, and had some of the most incredible views I've ever seen from on top of a pair of skis. 
It was heavy, spring powder up top and raw, salt-flatted desert below. 
We toured up the entire couloir, which wasn't terribly steep, and dropped in around 1:30.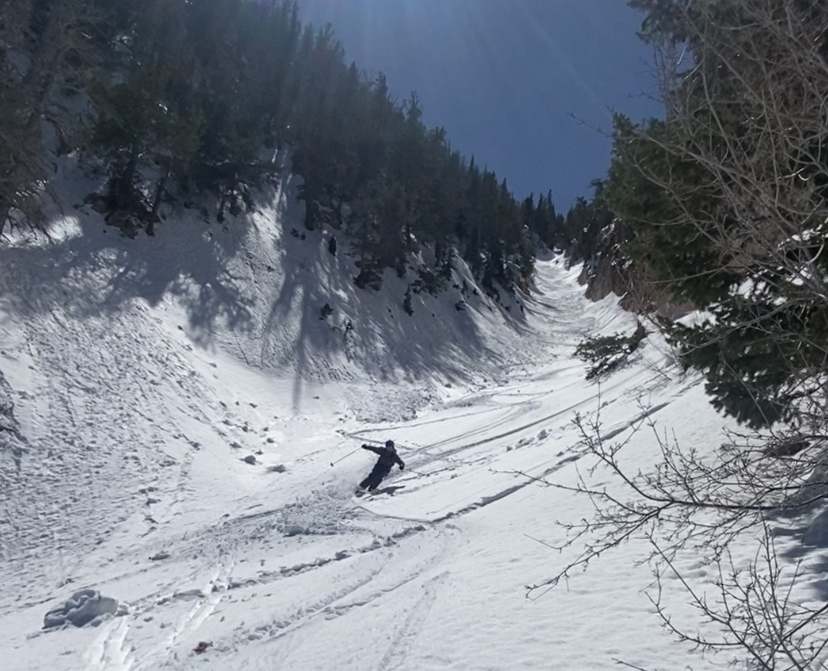 The snow at the top of the line was fresh and soft for about 200 feet and then at a certain point—like night and day—the snow flipped from fun, heavy pow to barely-skiable, super heavy cement snow that wanted to just devour your ACLs. 
But it was epic. Never have I skied an aesthetic couloir of this caliber with an arid desert and salt lake in perfect view from its belly.
Landon and I agreed that it felt like true backcountry out here in this clandestine, desert mountain range because it was weird, utterly desolate, and completely devoid of human activity. 
At the bottom of our line, we were both fired up—especially after skiing the apron, which was slushy and made for some pretty decent turns.
We started the ski back through sticky slush, looking at further wet avalanche activity in and around our originally planned line, and were satisfied with the day, its ski, and the decisions we made, despite nearly botching our entire tour by driving an hour the wrong way. 
It was a six-hour, 11-mile day because backcountry access in this part of Utah is always challenging. 
But the bike ride back to the car was arguably the most fun part of the day.
Multi-sport season is upon us! 
Avalanche Forecast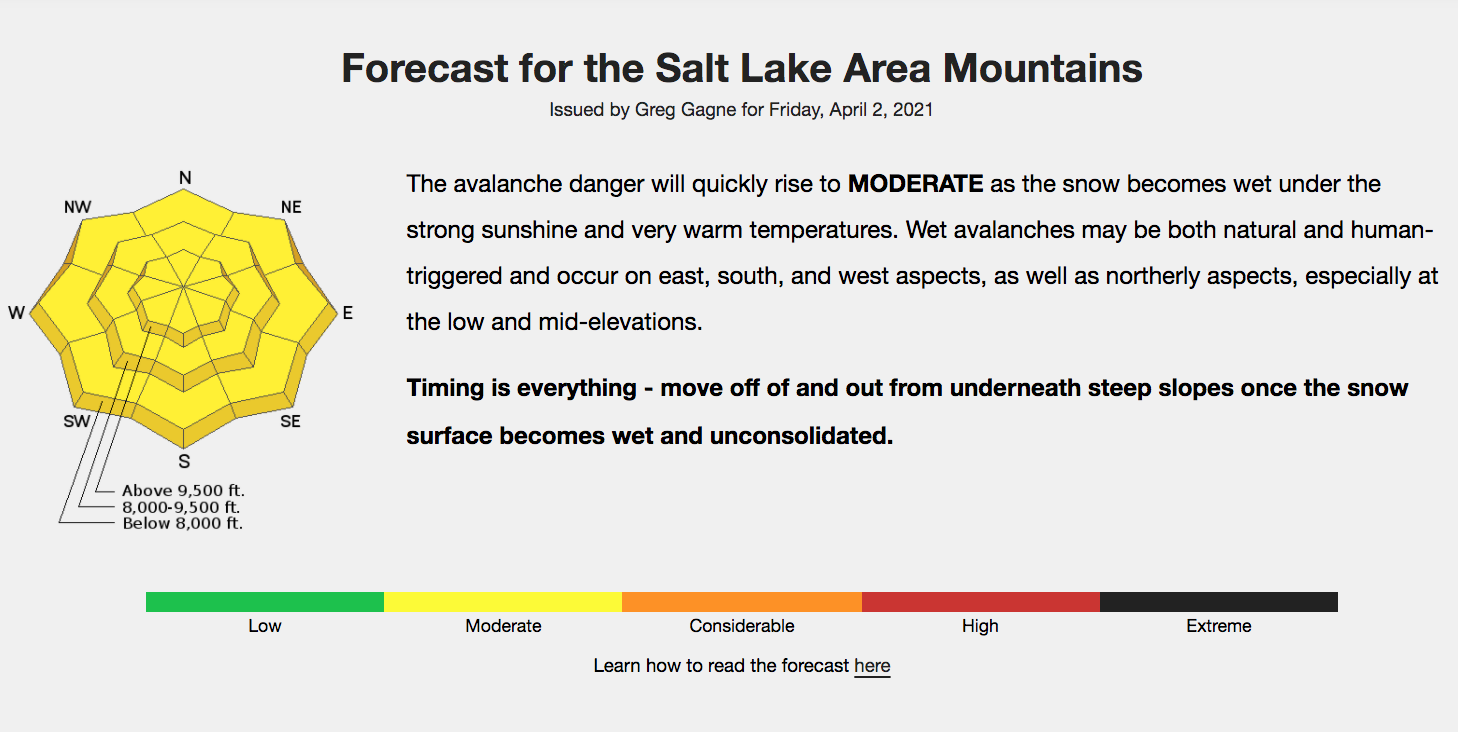 Photos Courtesy SnowBrains