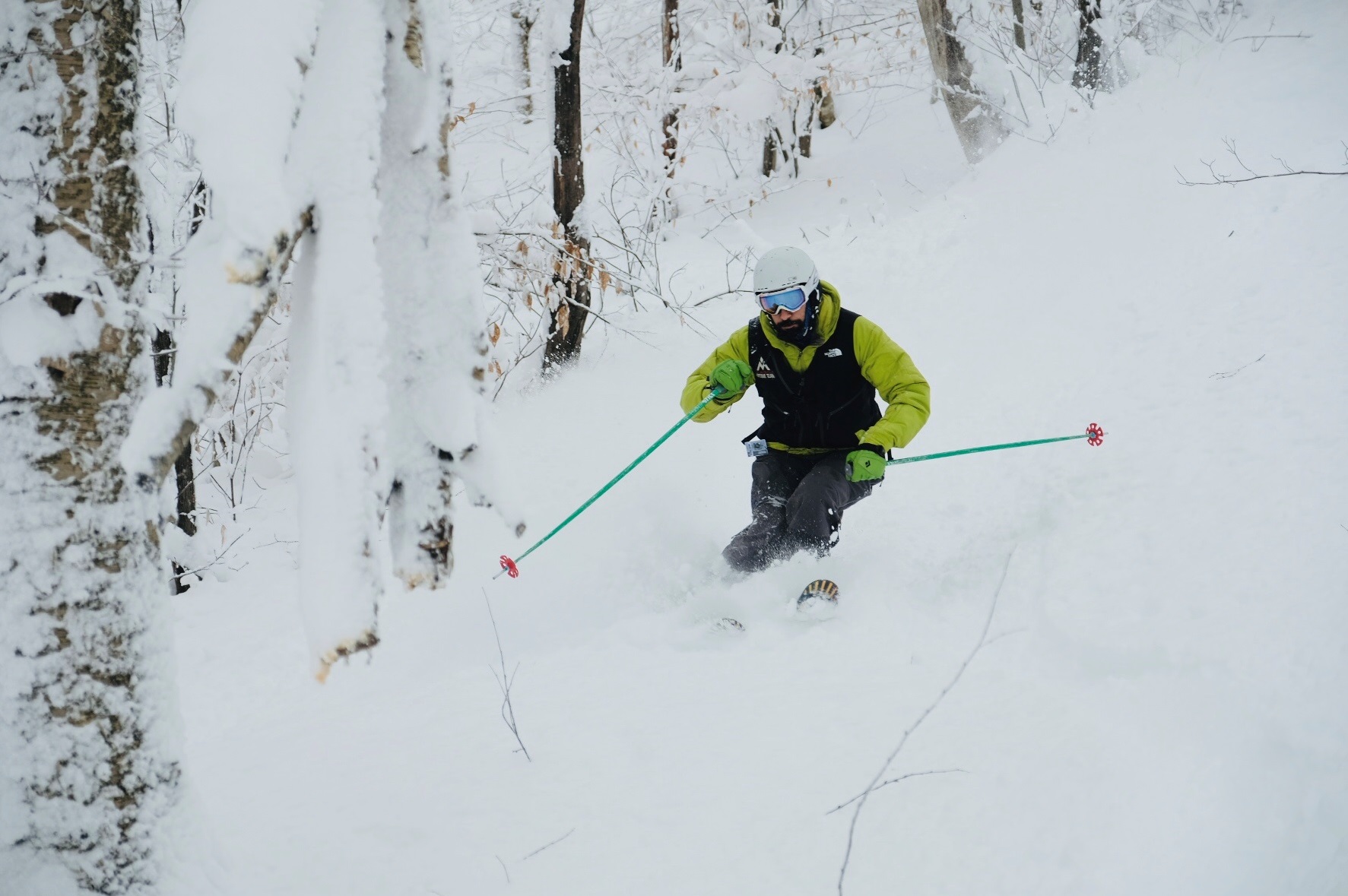 Brought to you by The Vermont Department of Tourism and Marketing
Vermont has been my home away from home for nearly twenty-five years. I was immediately captivated by the place, a wide-eyed girl from central Ontario, Canada. There is something special about this, one of the smallest, and least populated states in the union, that stays with you. 
Vermont has its very own distinct vibe. Its beauty, and the conviviality of its locals, are unparalleled. This is the place that gave us Senators Bernie Sanders, Patrick Leahy, President Calvin Coolidge, the only US President to be born on the 4th of July. It is an American state with a touch of Canadian flavor, sharing Lake Champlain to the north with La Belle Province de Québec and the same founding explorer Samuel de Champlain. They called the region 'Vert Mont' – Green Mountain. Vermont was the first state to abolish slavery, give women the vote, and legalize same-sex marriage. 
And then there are the mountains that have been drawing outdoor adventurers and winter sports enthusiasts to the region for nearly a century. Vermont is the birthplace of many American ski industry firsts, the first rope tow, the first t-bar, the first certification program for ski instructors, the first US ski patrol, indeed the first method for photographing the uniqueness of each snowflake was invented by Wilson A. Bentley of Jericho, Vermont. Burlington, Vermont, is the home to Burton's headquarters, and Stowe, Vermont, where Donna and the late great snowboarding pioneer Jake Burton Carpenter raised their family and the community of snowboarders that grew up around them.
Vermont's world-class ski resorts, from Jay Peak, Stowe Mountain Resort, and Smugglers' Notch in the northern region along the Canadian border, to Killington and Sugarbush in central Vermont, and Stratton and Mount Snow to the south, are well-known throughout the ski and snowboarding community, and around the globe. The little green state boasts 22 ski resorts, including the legendary Suicide Six and many other pioneering places, perhaps not as easily spotted on a map. So what about those off-the-beaten-path places, those voluntary detours, the places built on a solid base of history, community, and that one-of-a-kind Vermont vibe? 
The Goods: 
71 trails

Vertical Drop: 1,704'

Base Elevation: 1,146' 

Summit Elevation: 3,150' at Vista Peak 

300 Skiable Acres

Over 5,000 acres of Nordic and backcountry terrain

100km of Nordic and backcountry trails, including 26km of groomed Nordic terrain

Average annual snowfall: 312"

Ten trails open to night skiing and riding

3 Lighted Terrain Parks

$250 for a guided backcountry tour

Climate Action Business Association's Champions of Snow
Starting in the northern region, the first place you might encounter on an off the beaten path ski tour of Vermont is the breathtaking Bolton Valley, which begins with a white knuckle climb up the narrow, sometimes icy road to their parking lot (day in the life for the average Vermonter; four-wheel drive, and good snow tires are advised). Ralph DesLauriers founded Bolton in 1966 with a vision of making skiing accessible for all Vermonters. In the 1980s, he started an affordable after-school program that trained tens of thousands of future Vermont skiers and snowboarders. You may not have skied Bolton yet, but chances are you've met someone who learned to ski or ride there. A thirty-minute drive from the Burlington International Airport, Bolton is surrounded by over 5,000 pristine acres of high mountain forest. A guided tour of the backcountry offers expansive views of Lake Champlain. Bolton faces directly west across the widest part of the lake and lies in the middle of the front range of the Green Mountains' highest peaks. Most of its backcountry terrain lies on the leeward faces of its high west ridges, providing a northeast-facing, snow-accumulating zone that sits 3000 feet above the Champlain Valley, and keeps snow shaded, light, and fluffy throughout the winter. Guests can access over 12,000 acres of untouched wilderness on some of the highest faces in the Green Mountains. This is accomplished with a clean conscience. The Climate Action Business Association recognizes Bolton Valley as a 'Champion of Snow,' and the resort engages in various community and climate-friendly initiatives. The wind turbine installed near the top of the Vista lift in 2009 is an engineering sight to behold.
The Goods: 
Peak elevation: 918.6'; 262.5' vertical drop

0.7

mi of marked trails (46 percent for beginners, 38 percent for intermediate skiers, 16 percent for more advanced skiers and riders)

Two lifts

Annual pass for a family of any size is $295, for an individual $195
Starting in 1961, Mickey and Ginny Cochran operated their backyard rope-tow with support from the local community, a legacy that continues today. The couple's four children – including former World Cup alpine ski racer and Olympic gold medalist Barbara Ann, three-time national champion Marilyn, nine-time national champion Bob, and two-time national champion Lindy – became known internationally as the "Skiing Cochrans," and the family has placed several generations of athletes on the US Ski Team. Cochran Ski Area hosts weekly races and training for eight local high schools, shares the hill with 800 kids from elementary school programs, and facilitates ski racing training for the next generation of Olympic hopefuls in the Cochran Ski Club. In 1998 Cochran's became an official non-profit, the first in the United States of its kind, with a mission "to provide area youth and families with affordable skiing and snowboarding, lessons, and race training in the Cochran tradition."  
The Goods: 
Vertical Drop: 2,037'

Summit elevation of General Stark Mountain: 2,637'

Five lifts: 1 single, three doubles, one handle tow

The only single chair in the lower 48 states and one of only two in North America

Originally built in 1948; restored in 2007

53 marked trails (20 percent novice, 35% intermediate, 45%

expert

)

115 acres of trails, plus 800 acres of tree skiing access

Average annual snowfall: 228"
Mad River Glen first cranked up its now famous Single Chair on Dec. 11, 1948. Roland Palmedo, the mountain's founder, built the chair in the 1930s, disenchanted with commercial interests, and committed to developing a new ski area where sport, not profit, was the guiding objective.
Palmedo believed that "a ski area is not just a place of business, a mountain amusement park," as it were. Instead, it is "a winter community whose members, both skiers and area personnel, are dedicated to the enjoyment of the sport." Mad River Glen developed over the years with this community vision as its foundation. On Dec. 5, 1995, a new era began when the Mad River Glen Cooperative was formed, creating the first and only cooperatively owned ski area in America. It's also the only ski area in the United States on the National Register of Historic Places. Mad River has more than 1,800 individual skier-owners who have purchased more than 2,200 shares. The goal here is to maintain and preserve the pioneering ski resort experience rather than overhaul or upgrade it while offering members and visitors a one-of-a-kind combination of legendary terrain, a sense of community, and low skier density. Ski it if you can!
The Goods: 
Vertical Drop: 1,000′

Summit Elevation: 2,720′

Number of Trails: 17

Number of Glades: 11

Number of Chairlifts: 3

Number of Surface Lifts: 1

Skiable Acres: 600+

Average annual snowfall: 200″

$60 adult lift ticket, $20 for Middlebury College students, $10 uphill pass
Located on the north slope of Worth Mountain, the Snow Bowl rises near Middlebury Gap on land willed to Middlebury College in 1915. The third-oldest ski area in Vermont, and one of two remaining college-owned ski areas in the eastern United States, the Snow Bowl has hosted intercollegiate competitions since the 1930s, clearing the way for a legacy of champion ski teams and a host of Olympians. Middlebury Snow Bowl also has some of the best woods skiing and riding in Vermont. From gentle pitches to steep chutes, Worth Mountain has endless lines to explore, and there is always soft snow to be found.
The Goods: 
Vertical Drop: 360'

Approximately 12 trails on more than 35 skiable acres

Three surface lifts

Season's pass: $150, family season pass $315, full-day lift ticket $15
Founded by the Bradford Winter Sports Club and its president George Eaton in 1936, Northeast Slopes has endured tough transitions in the ski industry over generations and continues to be visited and revisited by locals bringing their kids skiing on weekends on natural conditions and riding up the hill all day long on the original rope tow installed by Eaton in 1936. Northeast Slopes has survived mainly by the dedication of its all-volunteer staff and by offering a skiing and snowboarding experience that is affordable to anyone. While a great place for families and young people, skiers and riders with more experience love NES because the main ski tow accesses a wide selection of groomed trails, as well as challenging steeps, glades, jumps, and a terrain park. 
The Goods: 
Base Elevation: 1,950' 

Summit Elevation: 3,284'

Vertical Drop: 1,334'

Average Snowfall: 145″

Skiable area: 178 acres, nine lifts servicing 47 runs, 37 percent intermediate, and 31 percent advanced 

Installation of a solar farm in 2020/21 that feeds back to the grid, and the local community
In 1935 John Perry, David Parsons, and Rolando Palmedo planned the 'Bromley Run' from an airplane. The following year the first trail was cut on the west side of the mountain, and Fred Pabst Jr. – son of famous Captain Frederick Pabst, founder of PBR beer – opened the Little Bromley Ski Area as part of his Ski Tows Inc. empire. In 1943 2 J-bar lift systems opened, and Bromley advertised a mile-long tandem lift serving 1,300 vertical feet, making it a major player in New England's developing ski industry. Today, Bromley – a.k.a. Vermont's 'Sun Mountain for its warm, southern exposure – is a family-friendly resort, with 47 trails that funnel to one centralized base area. Bromley is a giant playground with groomed trails, adventurous woods, and epic terrain parts for kids, and it's just the right size for parents. A local leader in green energy initiatives, and a 2017 recipient of Efficiency Vermont's Energy Leadership Award, in early 2020, the resort partnered with Encore Renewable Energy to install a solar farm of 1,632 panels that produce 1,127kW of energy annually and feedback to the community's power grid. In the spirit of their "All fun. No games." slogan Bromley offers a flat rate all-day lift ticket for $89; children five and under ski and ride for free.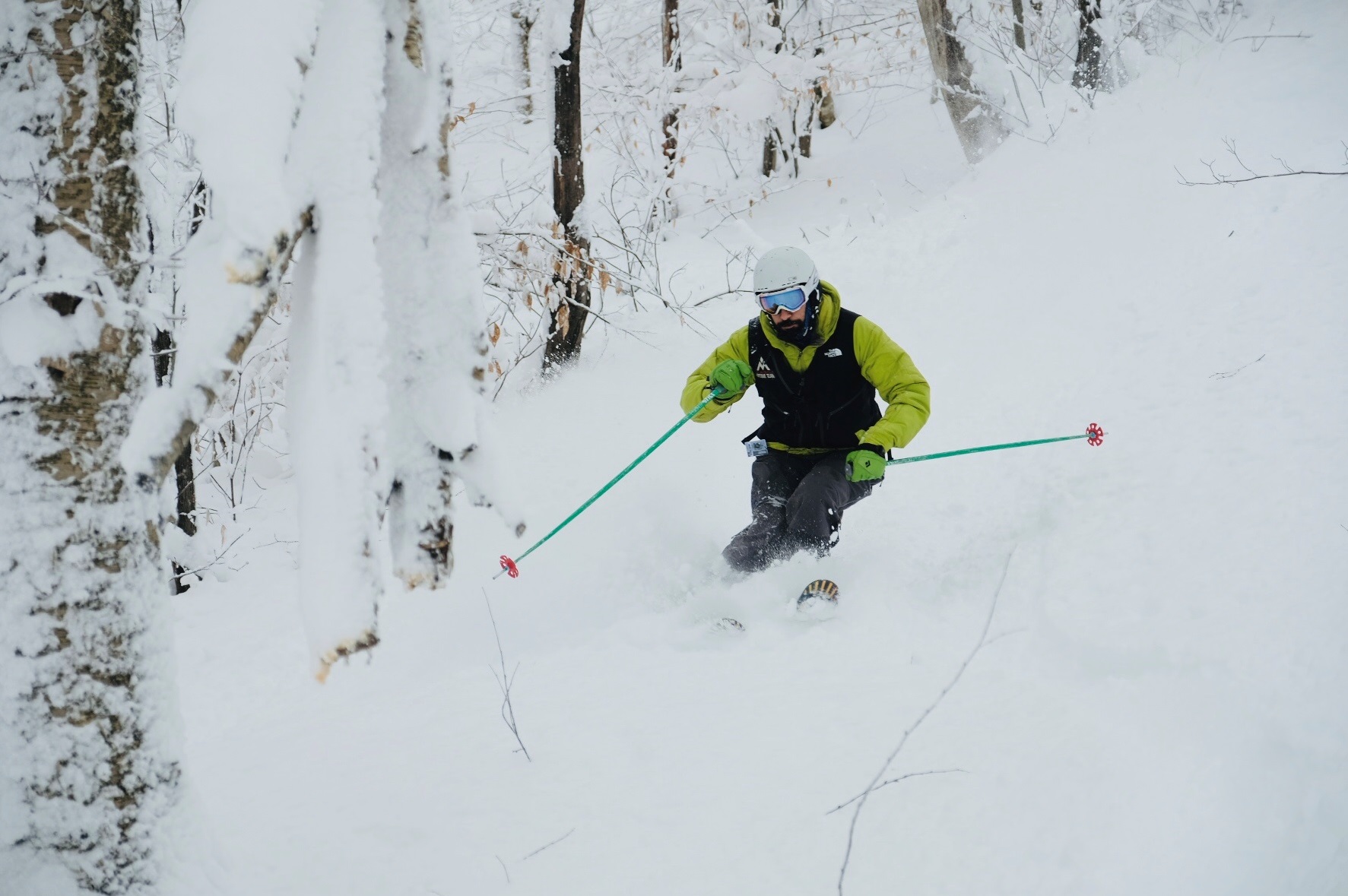 The Goods:
Base elevation: 1,350'

Summit elevation: 2,850'

Vertical drop: 1,500"

Average snowfall: 145"

Skiable area: 205 acres, six lifts servicing 39 runs

All-day adult pass: $74
In 1960 Swiss-born ski instructor Hans Thorner ended his search for "a little corner of Switzerland" when he selected Glebe Mountain in Londonderry, Vermont, for his new resort. By 1962 the first skiers were descending from Magic's peak. In the early days, Magic was famous for its nightlife, and each year Thorner would hand-select a fleet of ski instructors from Switzerland who lived on the mountain, creating what was arguably the best ski school in North America at the time. Thorner sold Magic in 1985, and in 1991 – following poor snowfall and a drop in real estate – the resort closed. It would remain dark for six long seasons before reopening in 1996 and progressing into what it is today, one of the East's finest and most challenging ski resorts. Expert skiers everywhere, including ski personnel from other mountains, flock to Magic on powder days. The trail system and a second hidden system of off-piste glades have become proving grounds for many of New England's finest freeskiers. Magic is currently one of four stops on the Ski the East Free Ride Tour and tests the best of the best on its infamous Black Magic Trail. In the spirit of its founder Hans Thorner, Magic inspires progressive skiing by offering clinics in everything from trees & steeps to bumps & jumps to uphill touring. Like so many of Vermont's originating resorts, Magic's vibe is based on the simple experience of turning snow and celebrating an adventurous day on the slope with friends. 
The Goods: 
Vertical drop: 650'

Skiable acres: 100'

Three lifts, 24 trails 

Average annual snowfall: 110"

Lift ticket $49, Military $29, Season pass $599, uphill travel season pass $29
It seems fitting to tie this tour up with another Vermont ski hill that inspired many firsts, retaining its local, pioneering spirit while updating and upgrading to open more terrain to more skiers and riders. Like all Vermont Ski hills, Suicide Six, the home to America's first rope tow, starts with a good story. Suicide Six opened to the public in 1936 with its first rope tow installed on Hill No. 6 by Wallace "Bunny" Bertram, a former Dartmouth College Ski Instructor. Wallace often joked that skiing down the steep pitch at Hill No. 6 would be "suicide," and the name stuck (though one misguided owner did try to remove "Suicide" from the name, and, well, it didn't stick). In 1937 Suicide Six held its first Fisk Trophy Race, known as the longest-running ski race in North America, and considered a right of passage for serious east coast ski racers. Past winners include Chip Knight, Jimmy Cochran, many other Olympians, US Ski Team members, and NCAA champions. Suicide Six was one of the first ski areas to embrace "snurfing," and in 1982 hosted the National Snow Snurfing Championships with roughly 150 riders competing, helping shape the sport we know and love today as snowboarding. While Suicide Six has stayed with the times, with many upgrades to its lift system, and amenities, it is still a low-key location for a taste of natural skiing and that distinct vibe that can only be found in the Green Mountain state.