Last Saturday, I and two other friends went on a hike to Round Top Lake in South Lake in search of my 35th consecutive month of skiing.
For our first lap, we skied a small patch of perennial snow just off the trail, on the north side of the pass just to the west of Round Top itself.
About 3″ of powder had fallen on a pretty icy base, and we had a lovely time scraping ourselves down the relatively short and mellow snowfield.
While Casey went down to Round Top Lake to film, Jamie and I traversed over to ski two lines we'd been eyeing from below off of The Sisters.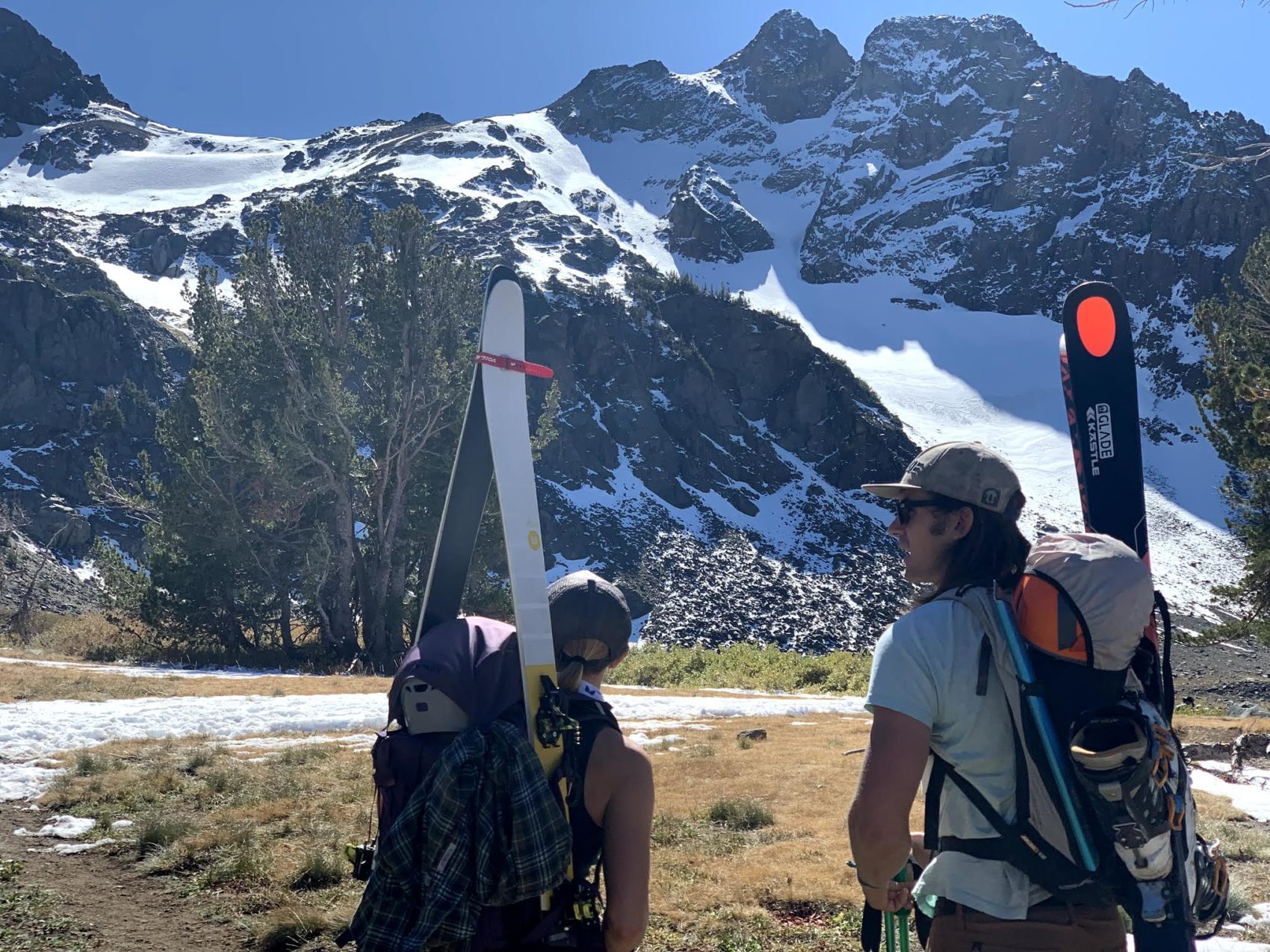 In the shade of the peaks, the snow was much deeper, and sat on top of an icy base of snow from the previous season.
I managed to sneak into the obvious lookers right line that choked down between two rock walls, while Jamie opted for a slightly pepperier line to the skiers right.
While the shallow base and desire not to end my season in early October prevented me from really opening the throttle up, it felt awesome to ski a fun line in "good" snow in early October.
What a great start to the 2020 season!