Report from Friday, January 20, 2023
An 18-wheeler buzzed by obnoxiously near. 
Then another one.
And another. 
We started touring from the Lambs Canyon parking area which is situated directly off to the side of I-80.
The East Face of 8,621′ Mt. Aire was the objective for the day.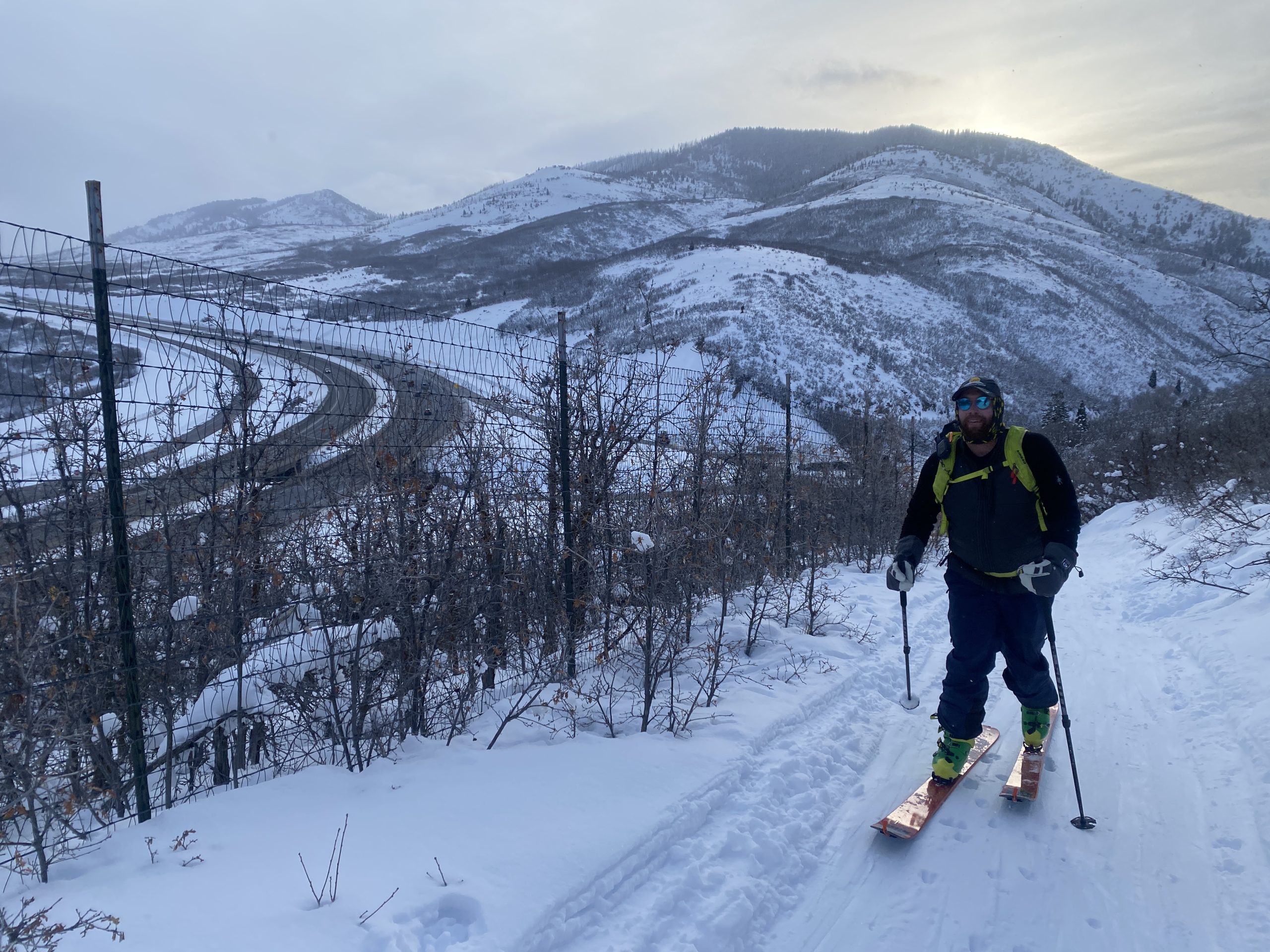 The East Face of Mt. Aire consists of three bowls that have steep starting zones that choke into chutes before funneling into a playful, powder-filled apron. 
At 8:40 in the morning, it was sunny and cold.
The skin track we followed was filled with deer tracks and the occasional coyote print. 
The parking lot was semi-full but we didn't see anyone until we were nearing the summit about an hour and a half in. 
One man was touring in telemark boots with an AT binding. 
"Comfy," he said. 
Another couple were out for a morning backcountry ski date.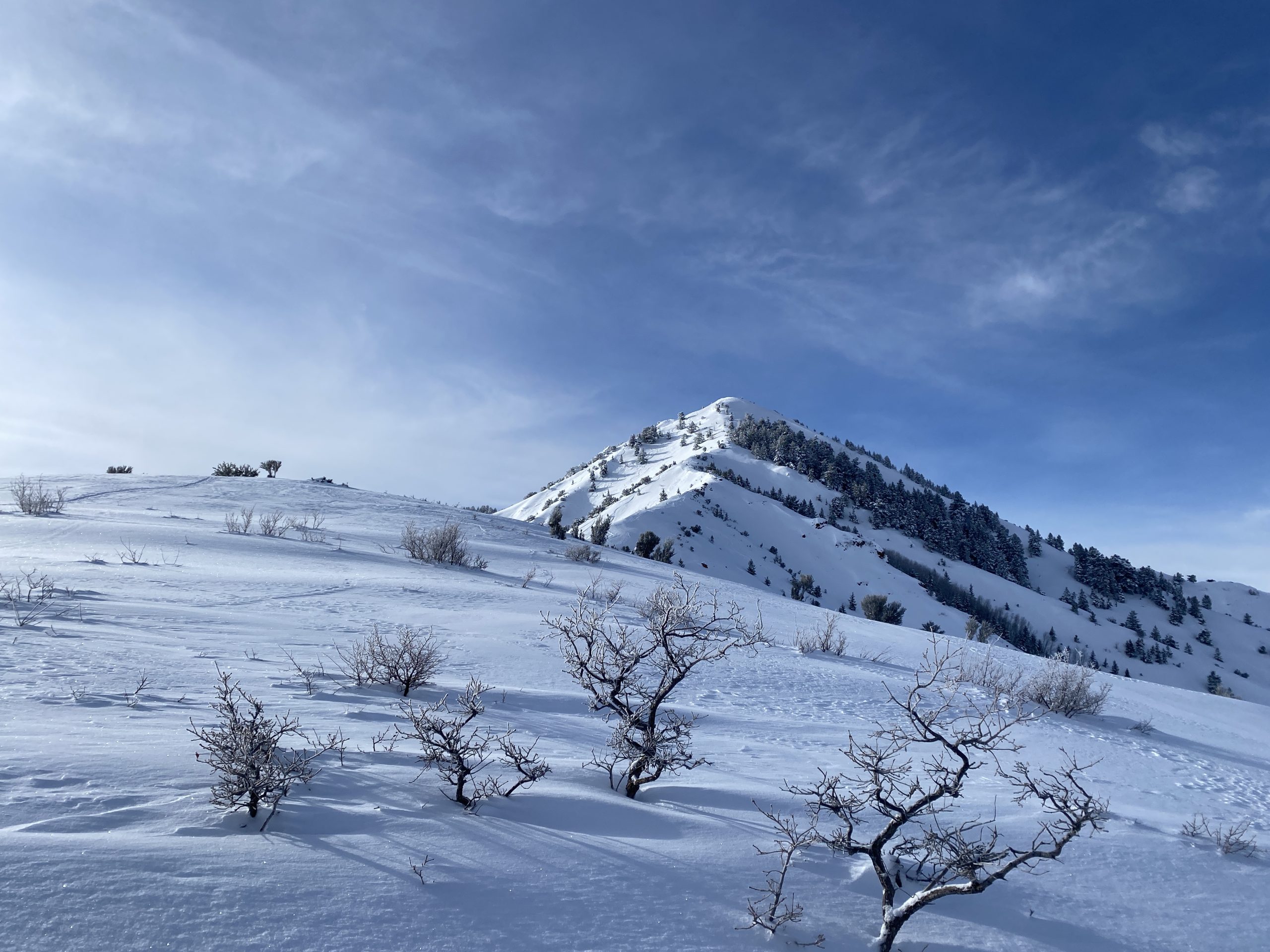 The clouds were coming and going; the rising sun's rays refracted through the snow with each individual crystal sparkling like one of the galaxy's rarest gems. 
Nearing the summit, the winds strengthened from a whisper to a howl.
Clouds rolled in. 
We transitioned and got socked in by an unfriendly haze. 
The sun was gone, so we waited…
10 minutes passed. 
15. 
We were freezing. 
As soon as the visibility improved only slightly we dropped; I went first, sinking turns into better-than-anticipated powder.
It was light and blower, the stuff dreams are made of. 
I popped a pointy rock over a tree, stomped the landing, and took the smooth curve around to the right, skiing the remaining 800 feet of vertical to the treeline below. 
Sensational.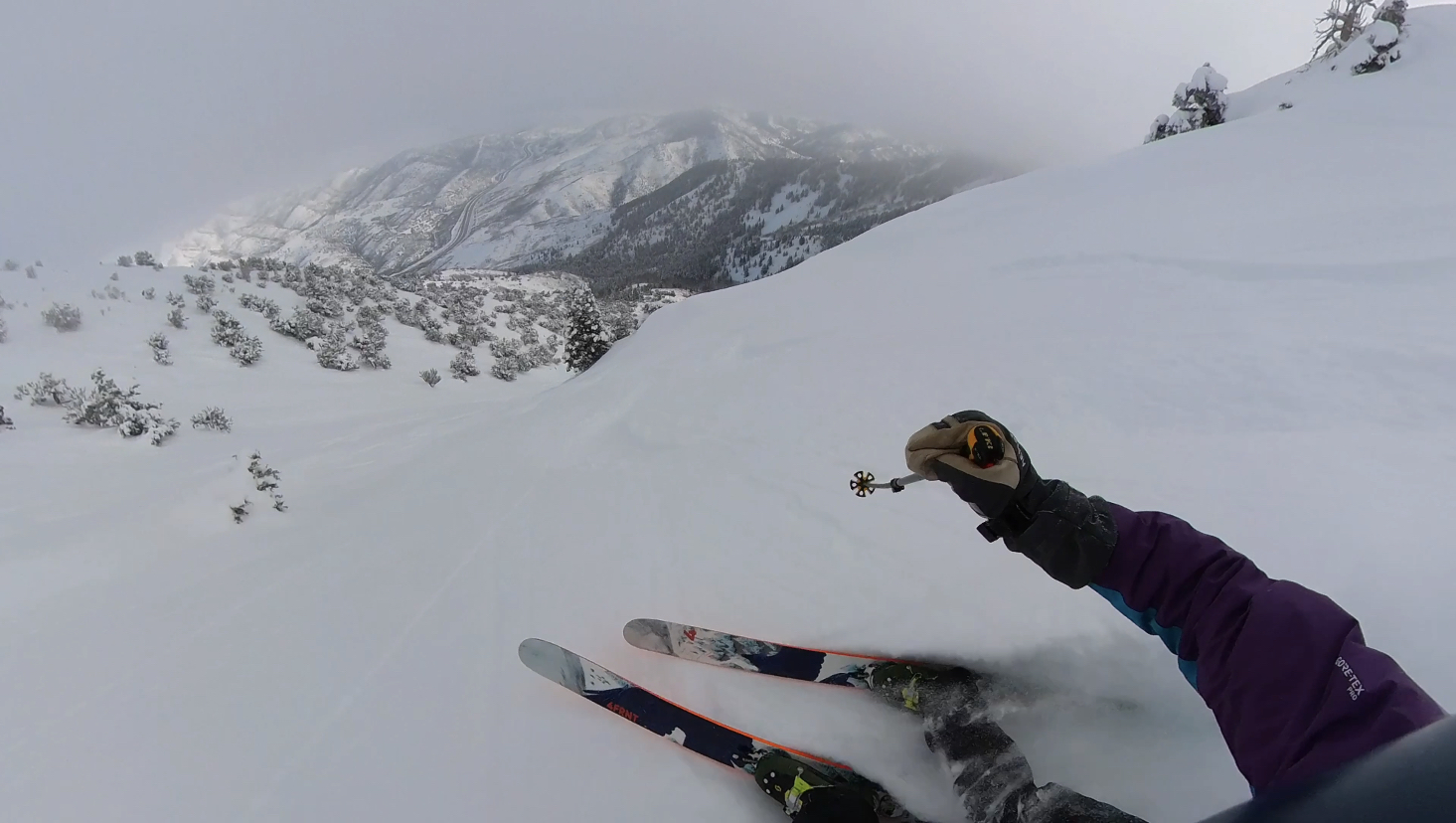 Connor went next, grinning bigger with every turn. 
The sun came back out.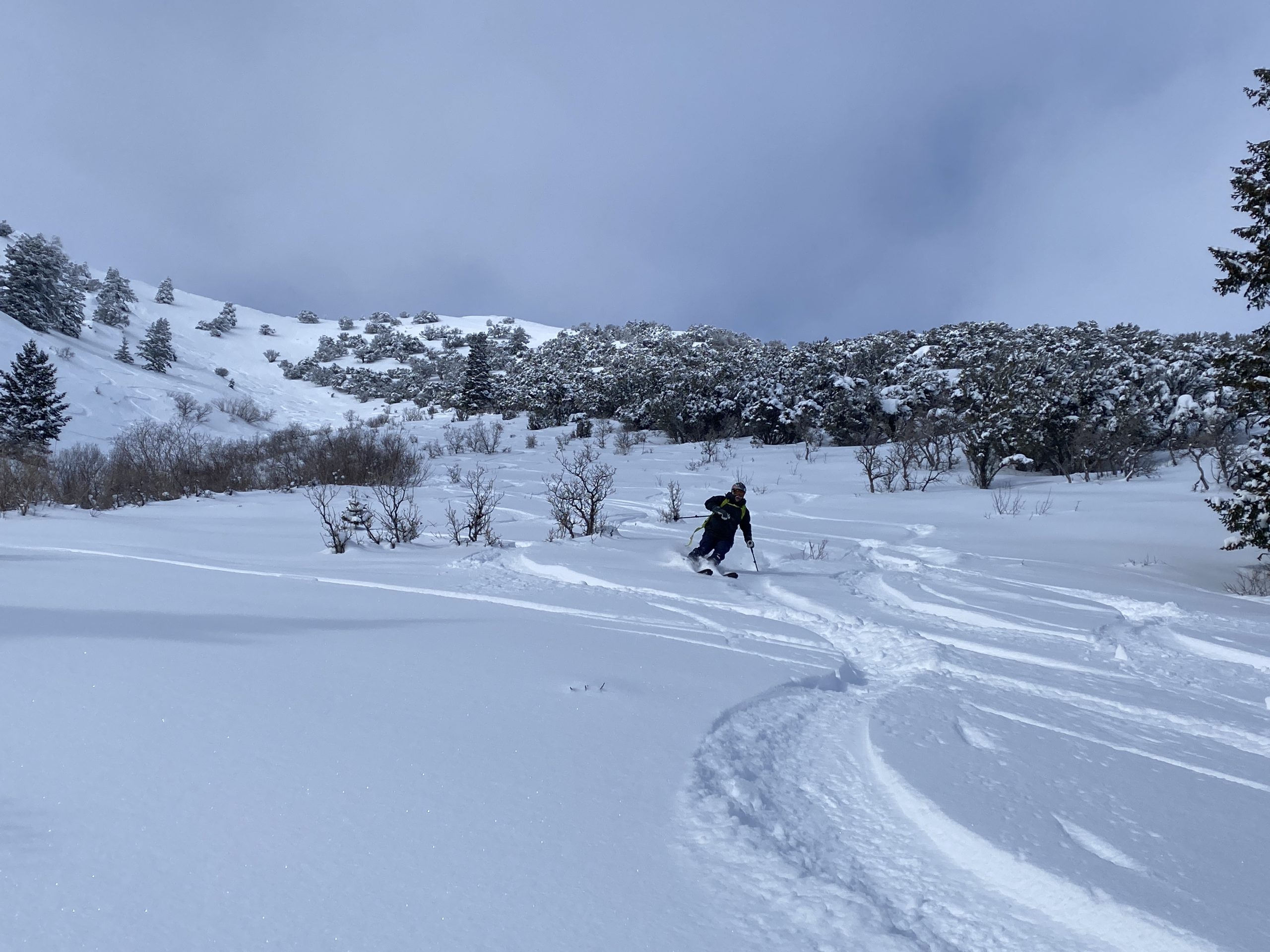 We skied through what felt like a tunnel in the snow-covered scrub oak forest.
It felt like a chapter out of Alice in Wonderland—weird but serene.
By noon we were back.
We packed up the car and drove home to the City just in time for lunch.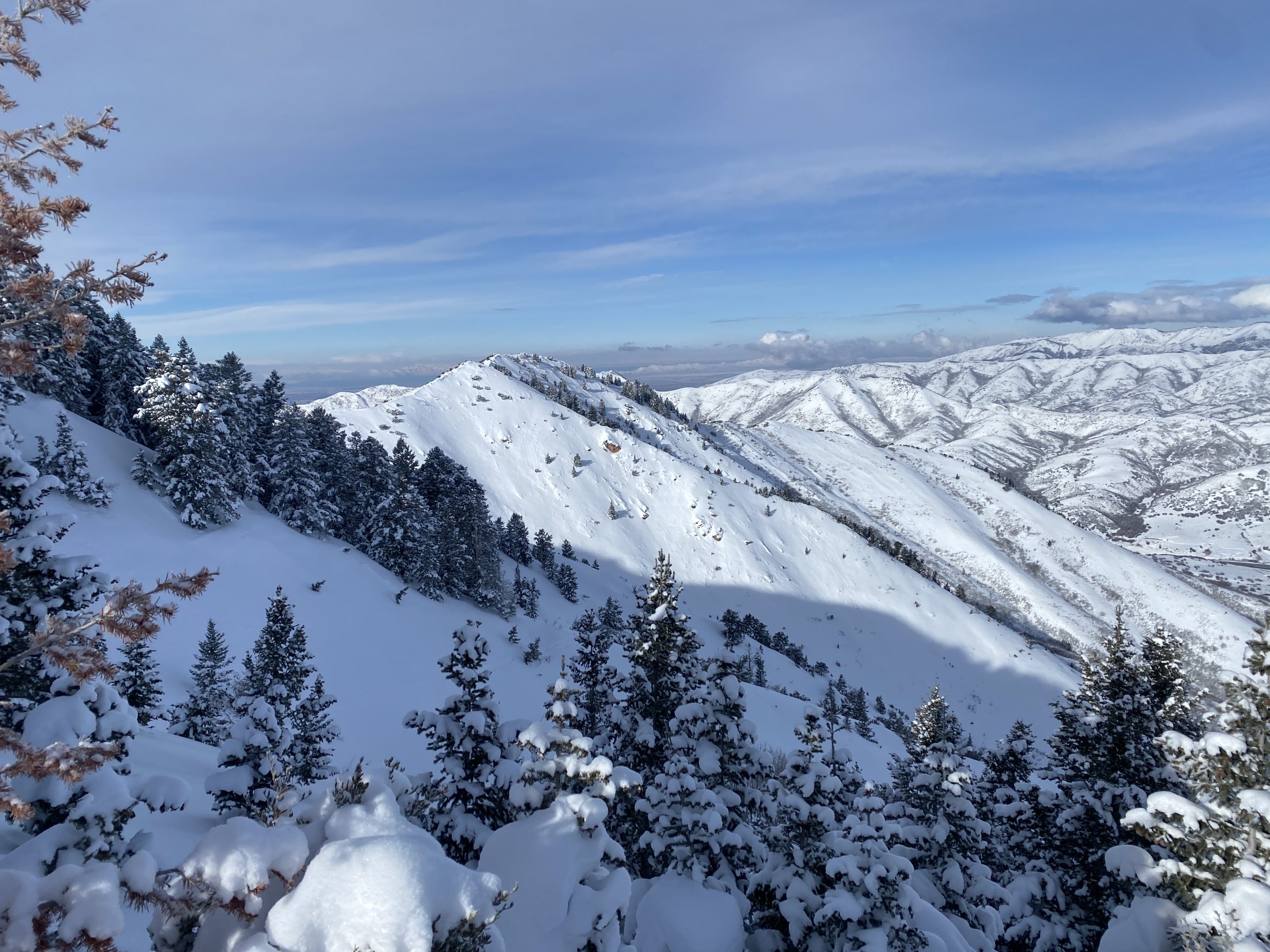 Avalanche Forecast 
Weather 
Photos (in chronological order)