Brought to you by 10 Barrel Brewing
Report from St. Patrick's Day, 2021
We took a stroll in Big Cottonwood Canyon, Utah, this morning for St. Patrick's Day.
It was crisp and clear, and we heard that north-facing terrain was skiing proper.
We set off from Spruces at 10:45 towards the sky.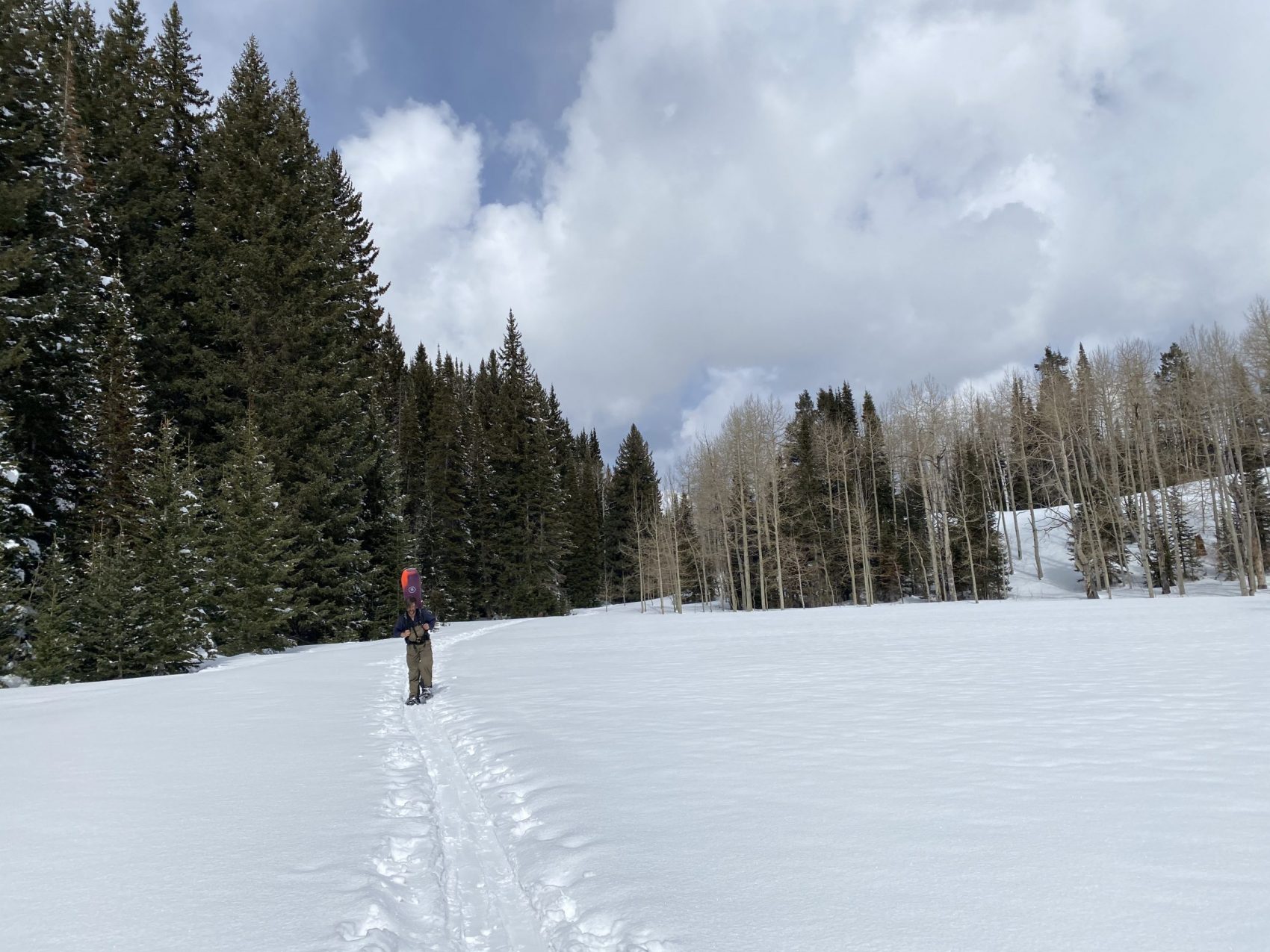 The more elevation we gained, the better the snow got.
The snow was hot and sticky at lower elevation, heavy pow at mid-elevation, and pristine powder above 9,500 feet.
We ripped a soft line in trees from an undisclosed peak at 9,700 feet and got our fair share of powder stashes.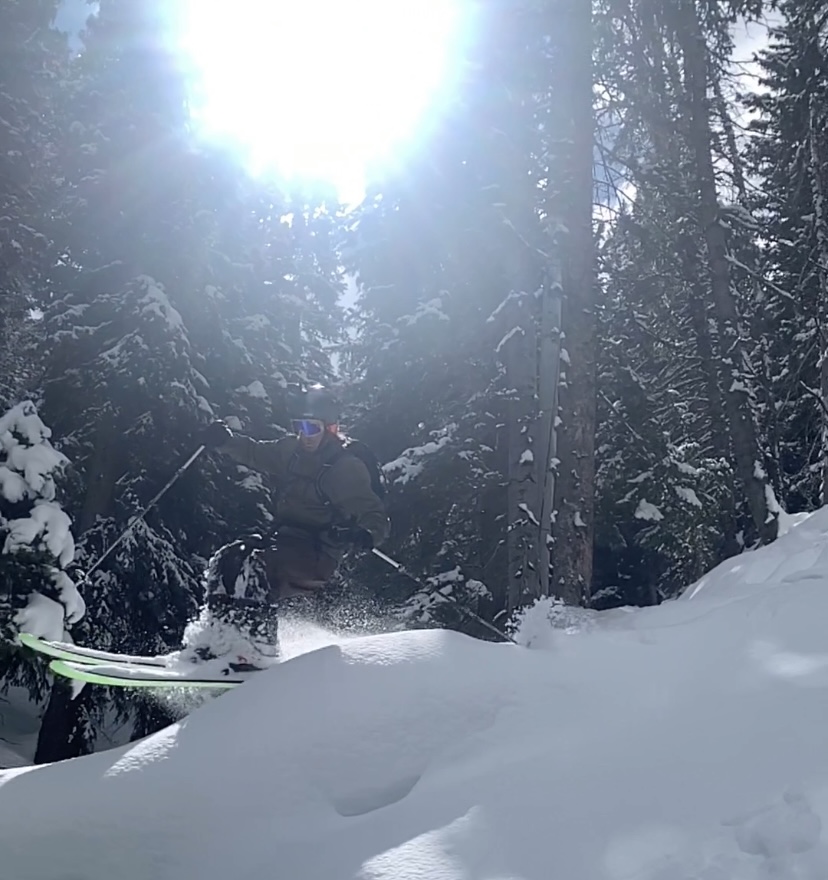 The north-facing, shaded snow up high was boot-deep in spots and was light, dry, and fluffy, giving us Déjà vu of mid-winter conditions.
We were up here for one word: pillows.
Pillow hunting paid off today, and we found lovely, rounded, snow-covered logs, trees, and rocks to pop on to and off of all day.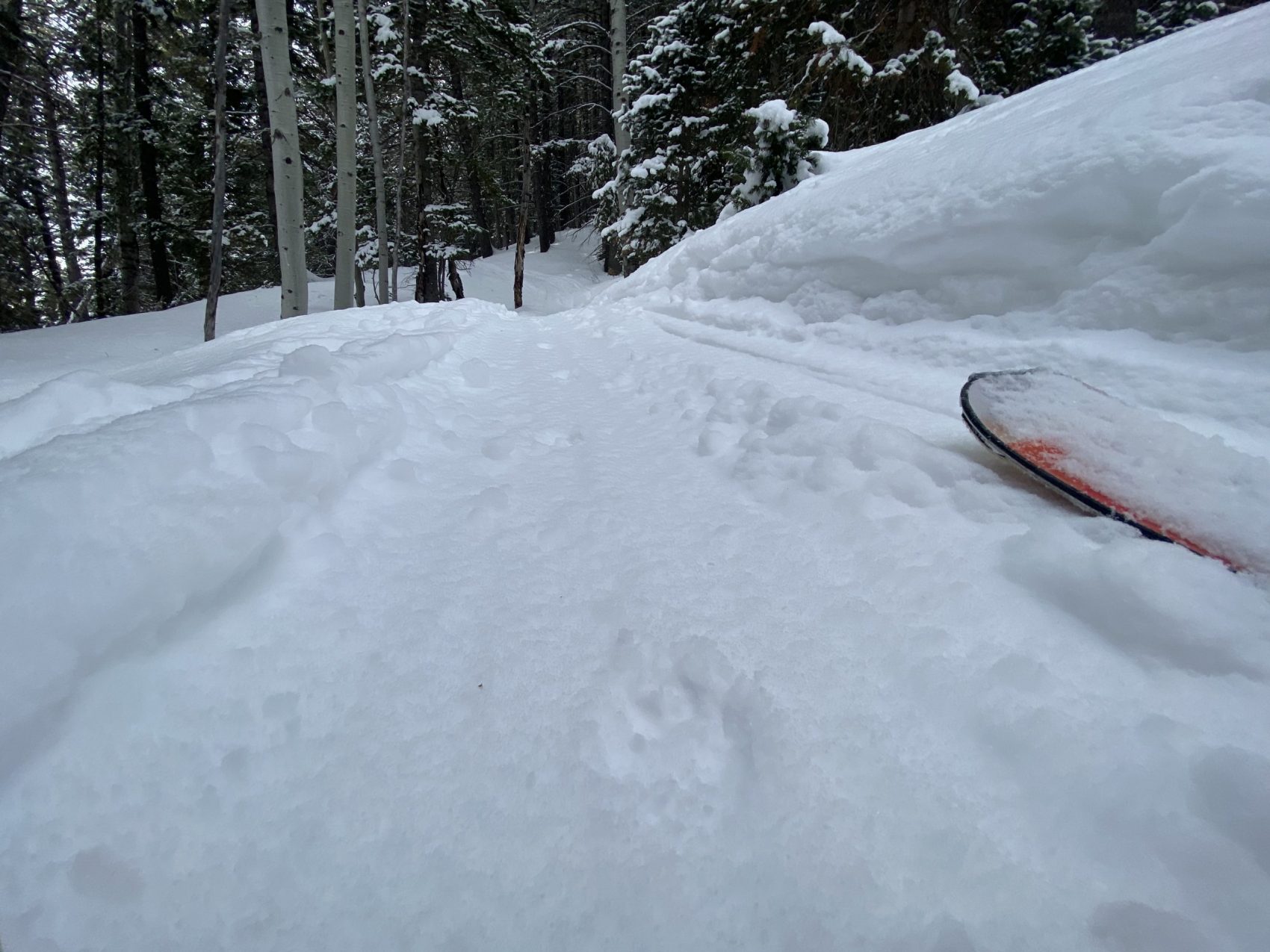 I know nothing better than pillow lines and powder stashes.
After we got done pillow-popping we skied thick, steep groves of trees back to the cars and got on with our day.
It's hard to beat mellow, springtime mornings in the Wasatch. 
Avalanche Forecast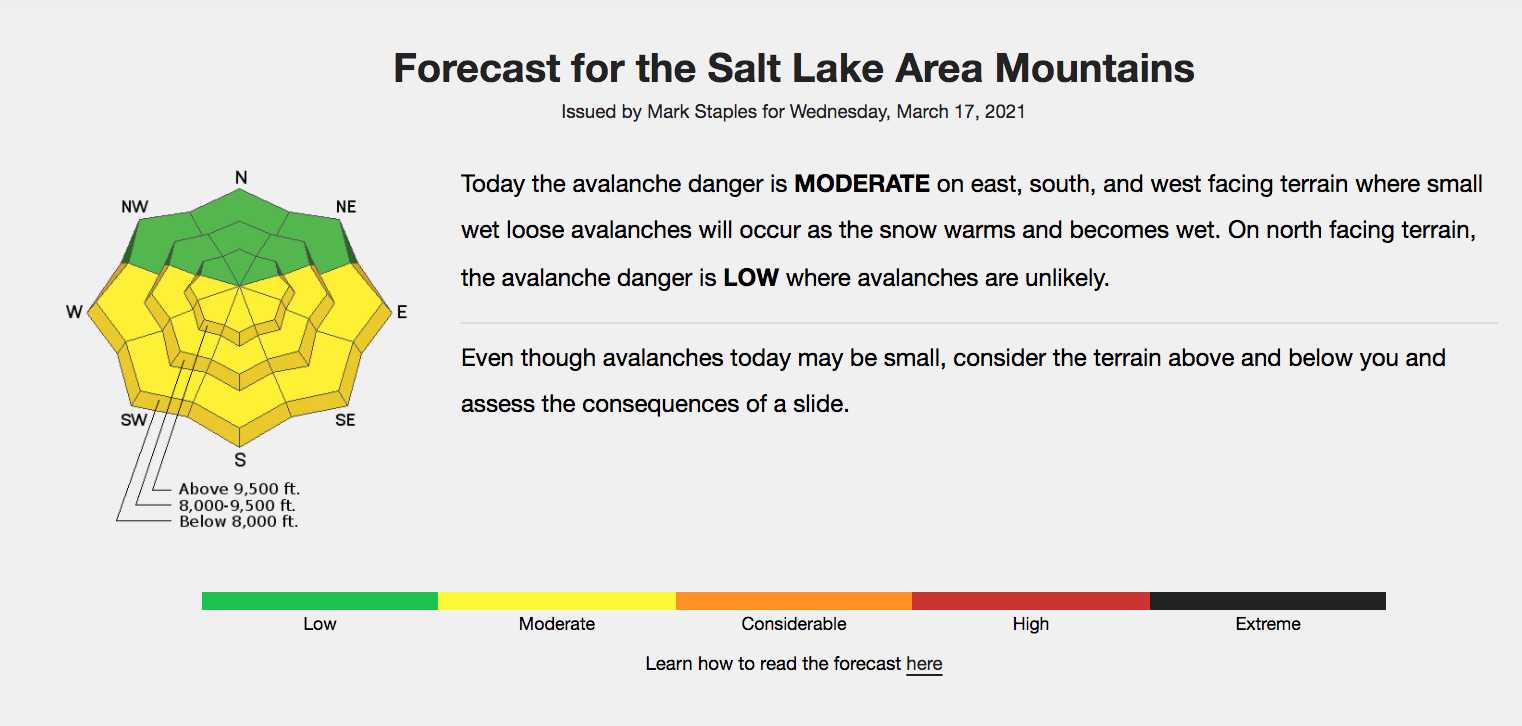 Snowpack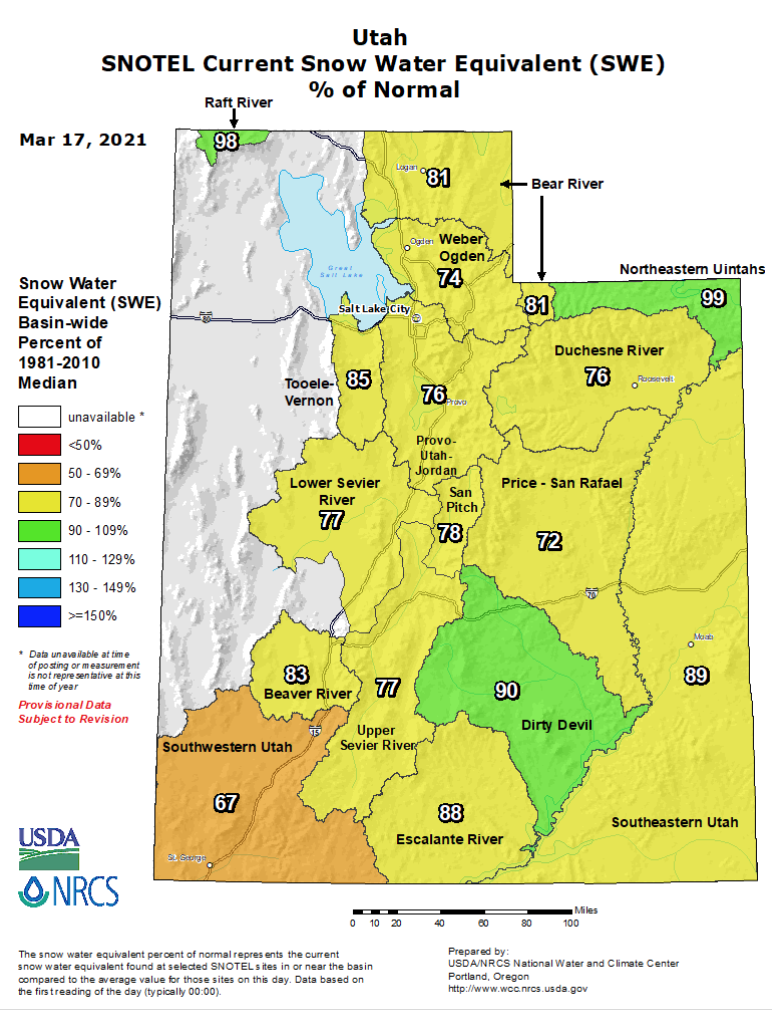 Snow Forecast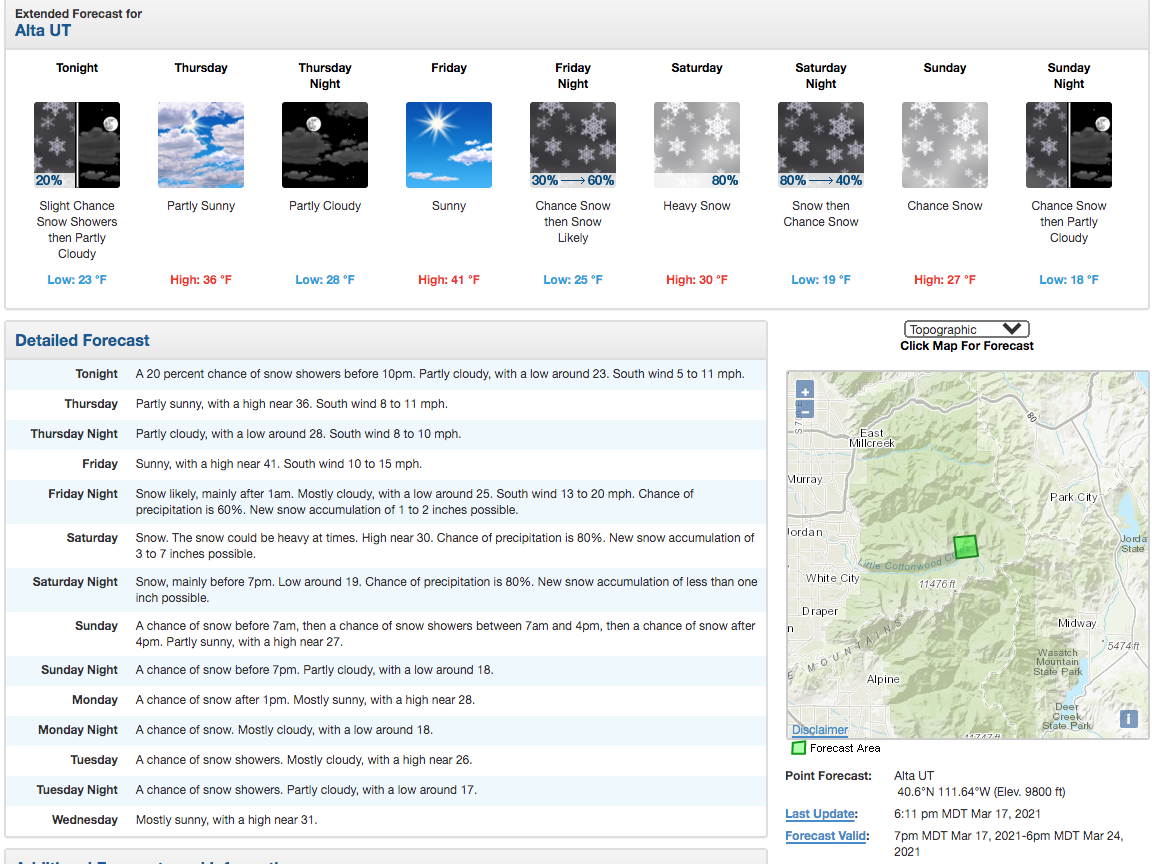 Photos