Brought to you by Alta Ski Area
Report From Sunday, April 18, 2021
We started at Alta. By 11 am we were on top of a 45-degree, 1,300-vertical foot couloir.
We were in Brighton by noon and back at Alta for last chair at 4:20.
Yesterday was a day that'll be etched in the walls of my mind for as long as I live. Two ski areas and a Wasatch-classic backcountry couloir—all within the confines of one closing day.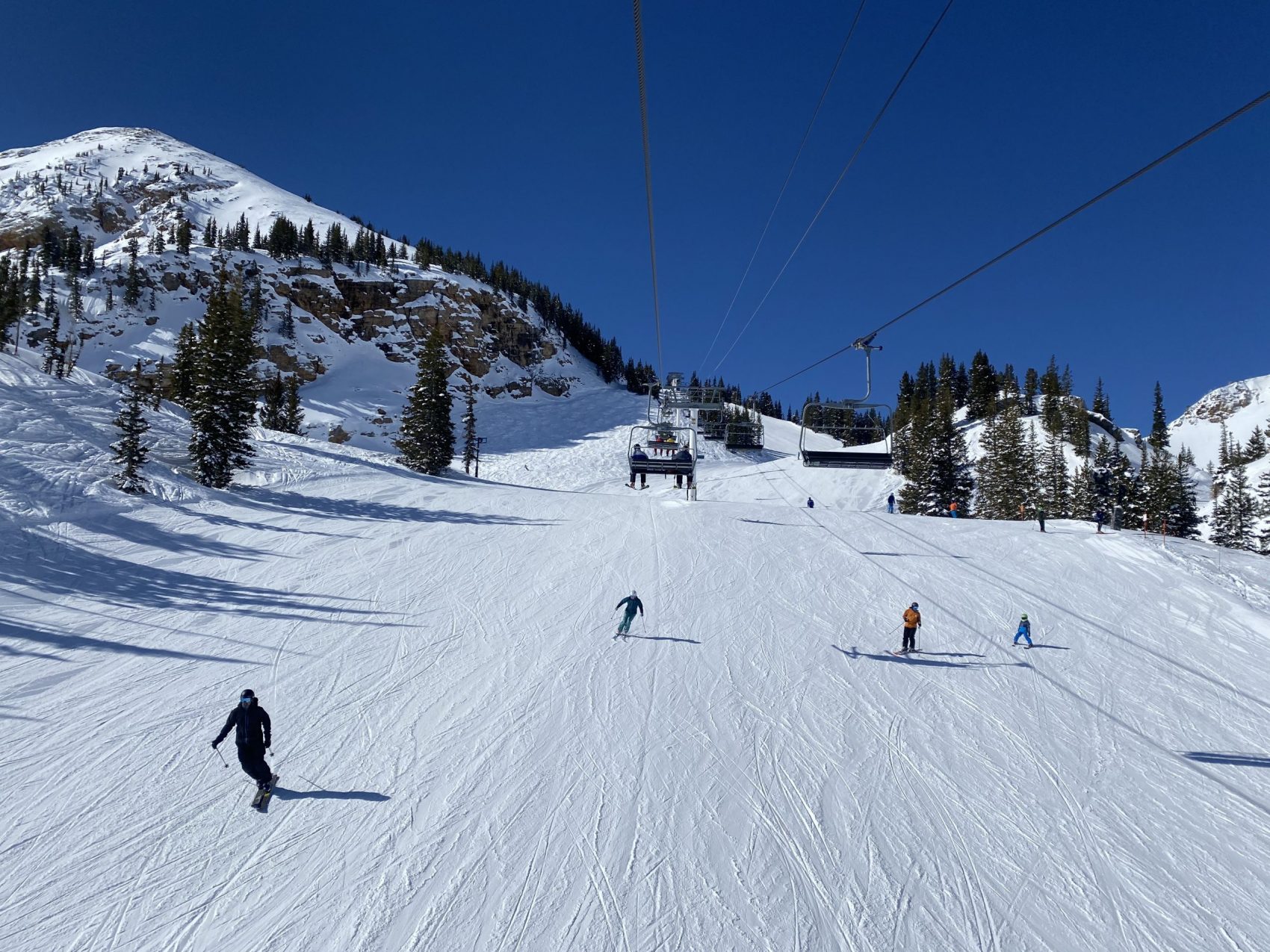 Sunday, April 18 was the closing day for both Brighton Ski Area and Alta Ski Area in Big and Little Cottonwood canyons (Although Alta has 'another' closing day next Sunday on the 25th).
To spice it up, we decided we'd ski Alta in the morning, ski a steep chute into Brighton, party there with some homies, then walk back to Alta for last chair.
It worked flawlessly.
At 9:15 we took Sunnyside up to Sugarloaf and skied a couple of corduroy laps down Extravert.
Extravert was smooth, fast, and the perfect firmness—too good to not ski at least a couple of laps on.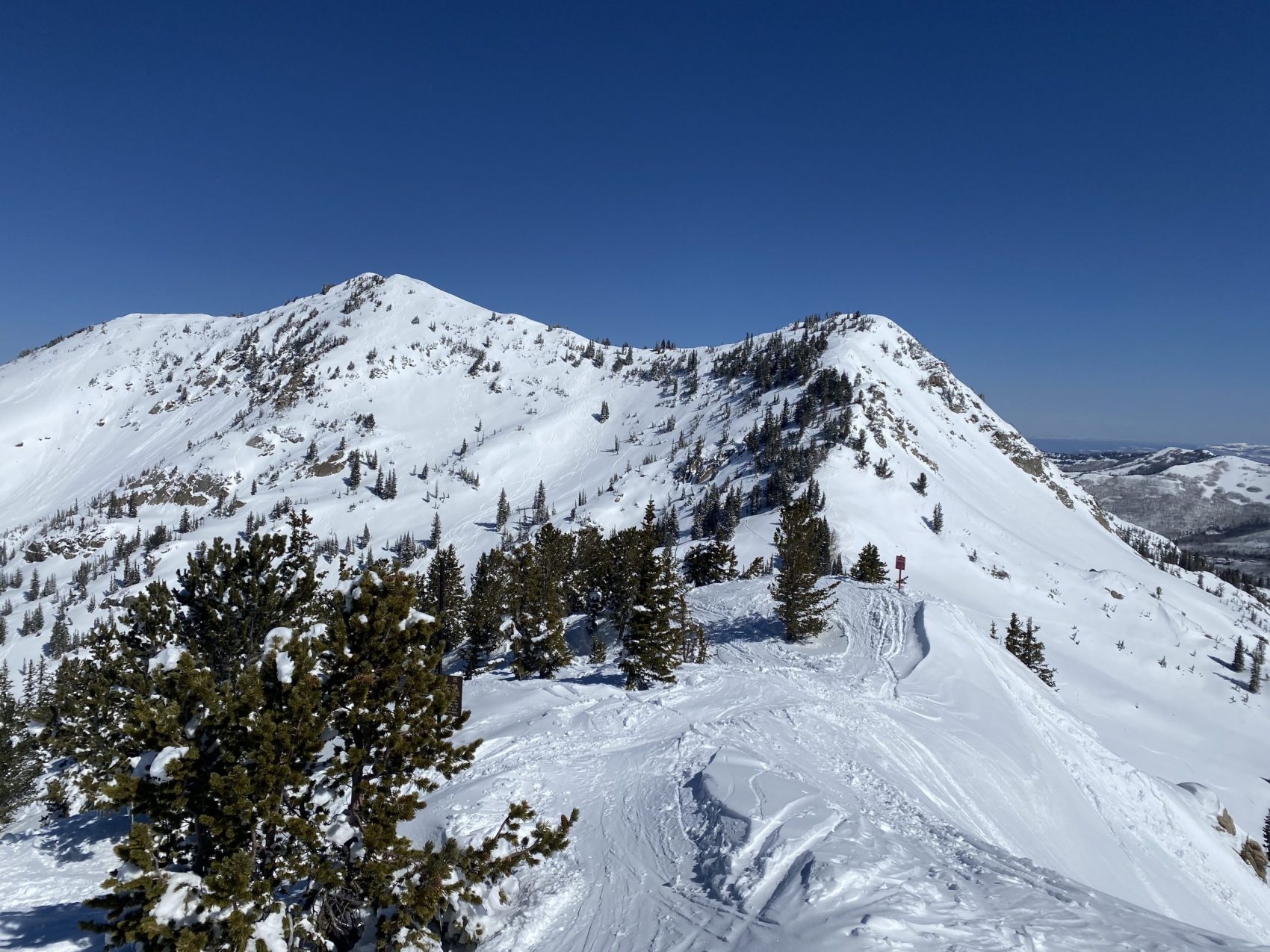 There was rumor that the Baldy Chutes were going to open so we waited for word on that as we skied. 10 am rolled around, they still weren't open, and there was already a line of skiers waiting at the rope so we scrapped that notion.
That's when Aidan and I took up Supreme and headed towards the ski area boundary at Catherine's Pass. We transitioned and set off for Mt. Tuscarora which sits on the dividing ridge between Alta and Brighton.
Our mission: The 1,300 vertical-foot 'Seagull' couloir—a Wasatch-classic Chuting Gallery line.
Andrew Mclean, author of the Chuting Gallery, describes the Seagull as:
"A chute with all the classic elements. Best seen from Brighton, the upper chute forms a backwards "3," or with a little more imagination, a vertical seagull."
The Seagull is a 45-degree, east-facing chute that starts at the summit of Mt. Tuscarora at 10,500′ and drops you into Big Cottonwood Canyon near Brighton. It's a quick 20-minute skin from Catherine's Pass at Alta with brilliant views of Devil's Castle, Mt. Baldy, Mt. Superior, Mt. Timpanogos, and Little and Big Cottonwood.
After a ski cut on the wind-affected top section of the couloir, we dropped in around 11 am. It was steep, tight, and wildly fun.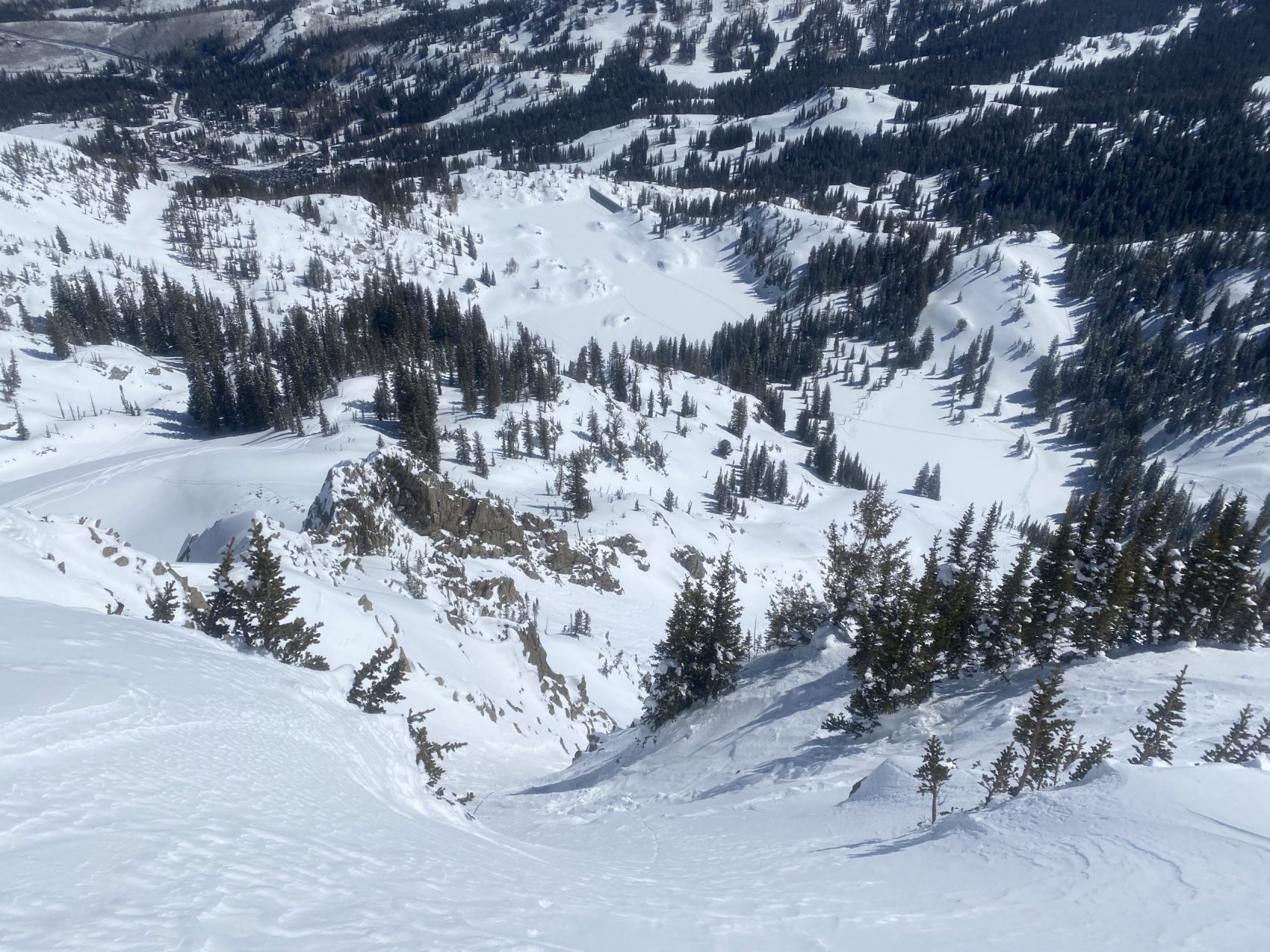 The snow was variable; pockets of soft powder with wind-affected crust, with hard crud here and there all leading to a smooth, chalky section of snow at the bottom—and a ridiculously fun apron. I did leg-burning hop turns for what felt like half the descent followed by stylish-feeling, steep turns in alright snow.
About two-thirds of the way down I stopped to let my sluff pass me by and also catch my breath.
Then the chute widened up into a chalky, powdery apron that allowed for long, fast, celebratory turns. At the bottom of the apron, I looked back up and watched Aidan ski it like an East Coast boss.
We admired our descent for a moment, then transitioned and set off towards Brighton. It was a relatively short, flat walk over to Brighton, where we skied down to the parking lot and met up with some homies for lunch.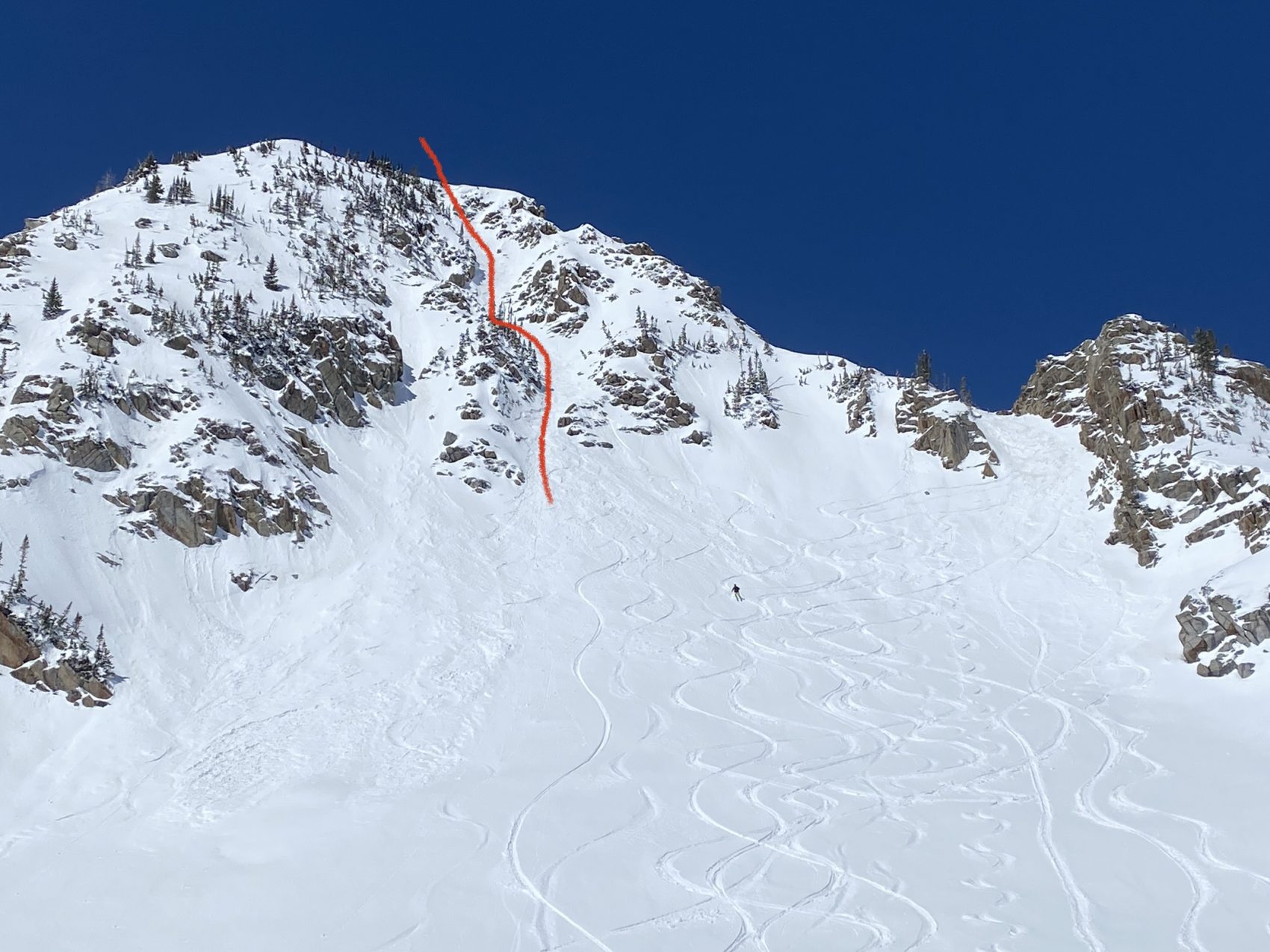 10 Barrel beers and brats were on the menu courtesy of Moriah, Rachel, Ella, and friends. It was the perfect refuel before taking the lift up and walking back to Alta. Everyone at Brighton was in costumes and partying—the parking lots were packed and alcohol and loud music were everywhere.
The vibes were high.
After a much-needed snack break, we took up the Crest chair at Brighton and started up the ridgeline to Pioneer Peak. We skied a steep, north-facing tree run off Pioneer Peak into Lake Catherine.
The snow here was chunky, afternoon spring powder that skied way better than we expected. At the bottom, we transitioned and toured up past the lake up to Rocky Point on the Alta ski area boundary.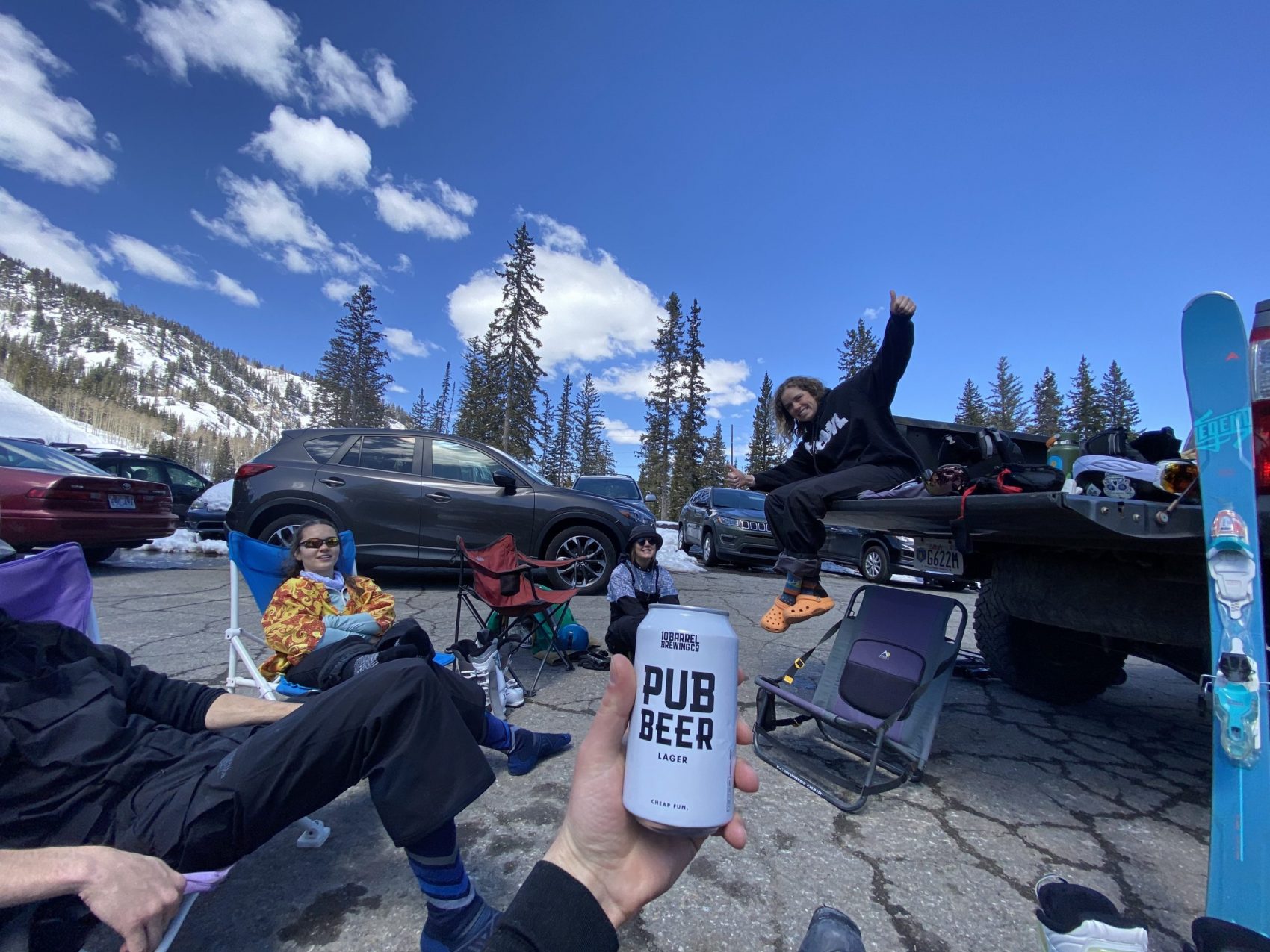 It was hot, sunny, and bluebird as we skinned up below big, snowy peaks in what seemed like pure isolation.
Everyone was at the ski areas partying so we were all alone. We made it back to Alta right at 4 o'clock when we ran into a ski patroller doing a sweep.
We thanked him and the rest of the Alta Ski Patrol for all their hard work this season. All three of us agreed it was a blessing that Alta managed to stay open the entire season despite the pandemic.
Then we skied down into Alta and arrived at the Collins chair to a familiar scene; costumes, partying, loud, funky music—and a ton of happy skiers. We had made it just in the nick of time to catch one last chair and mob over to High Boy.
By the time we got to High Boy, it was almost 5 o'clock and there was a rowdy scene of dressed-up, partying skiers on the top of a mountain. 
They were singing, dancing, drinking—absolutely loving life because that's the Alta way. We had to stop and just admire it for a second because there's no other closing day scene like this one—at least not one that I've seen.
"Only at Alta," I thought.
As the sun crept its way down towards the horizon and the High Boy party got livelier, we were tired.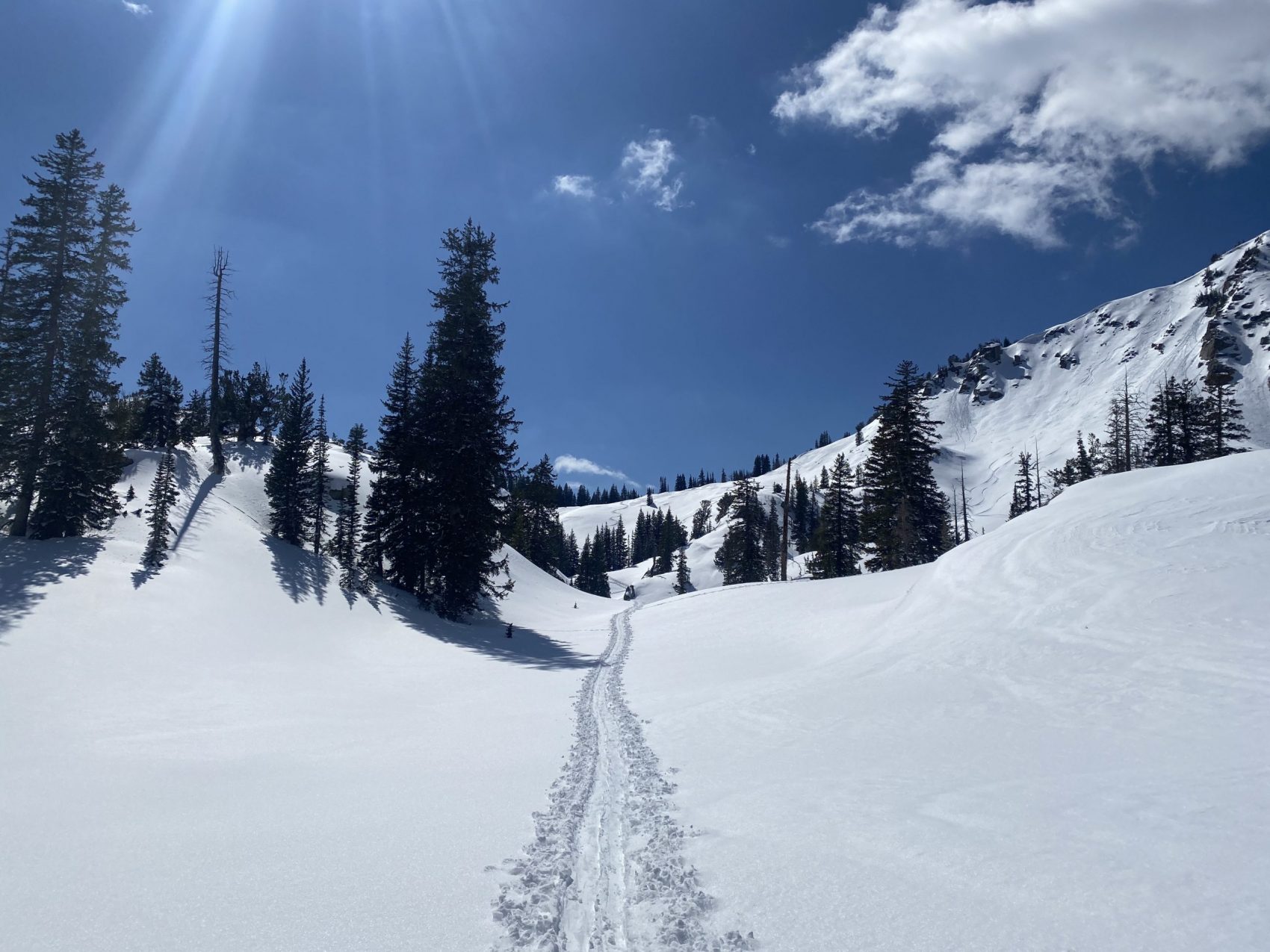 Tired, but accomplished. It's not every day you can ski a sick couloir and catch two closing days in one.
We were sunburnt, grateful, and above all STOKED.
Thanks again to everyone who made this season what it was, despite all the anxieties that it wouldn't happen.
Because it did happen—sure as hell—and it wouldn't have without all you lovely people.
Until next season, my friends!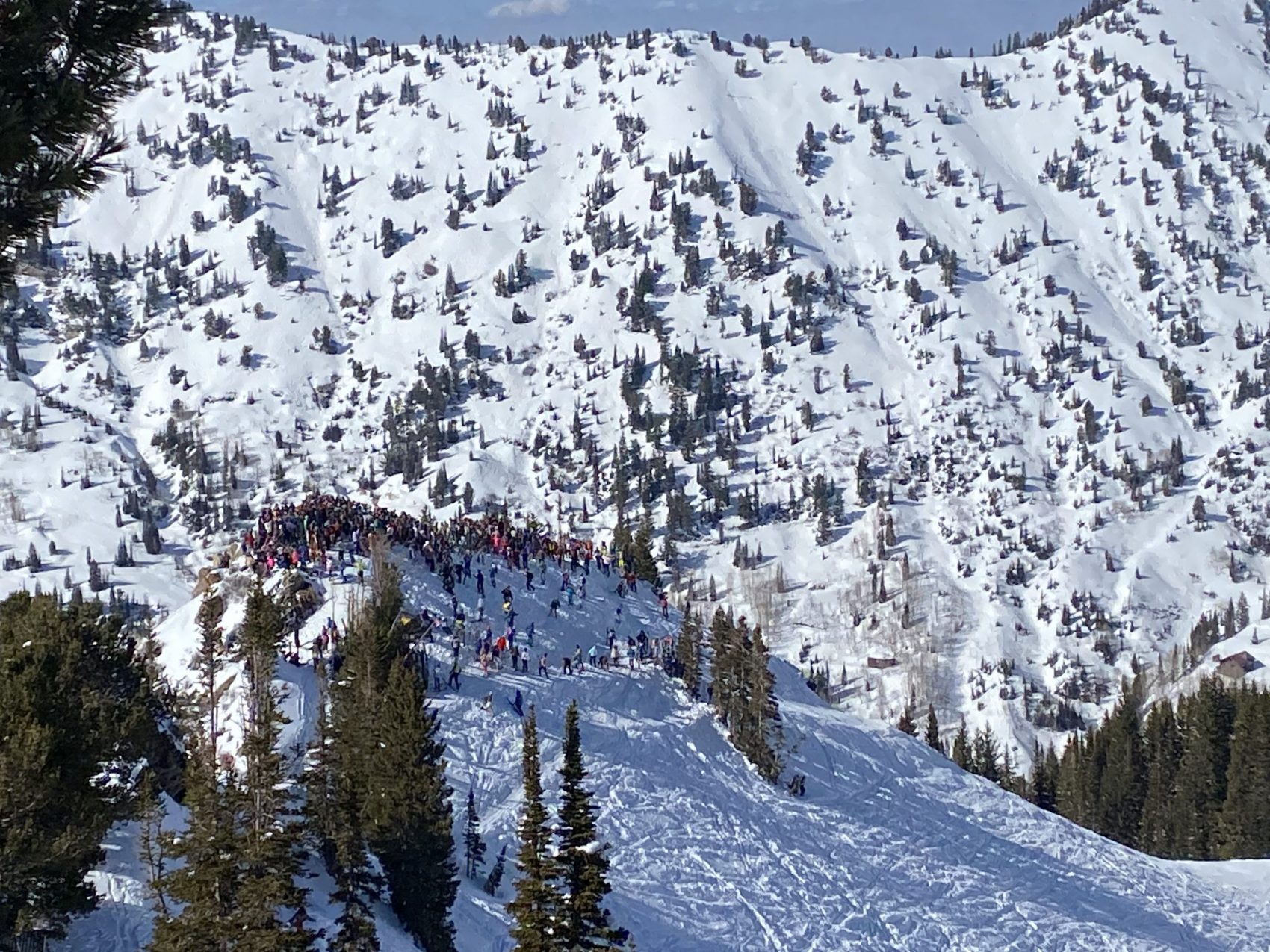 Snow Numbers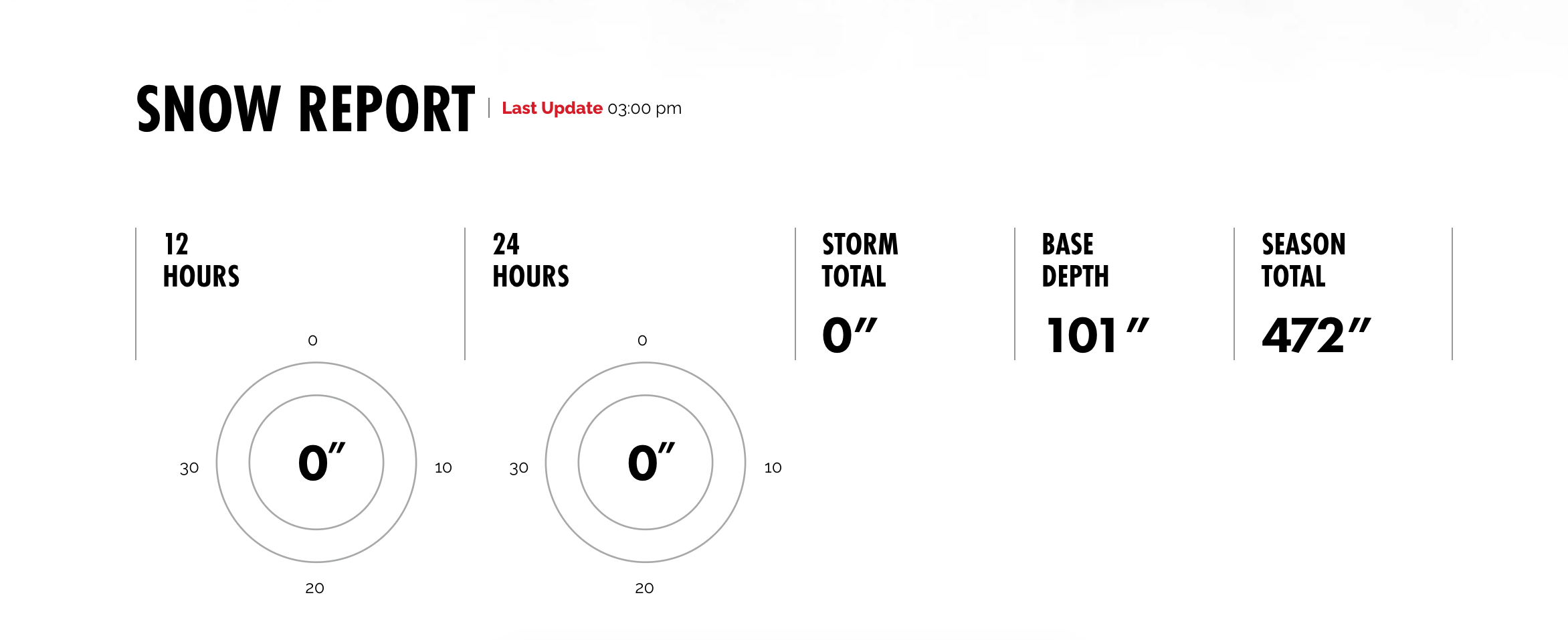 Forecast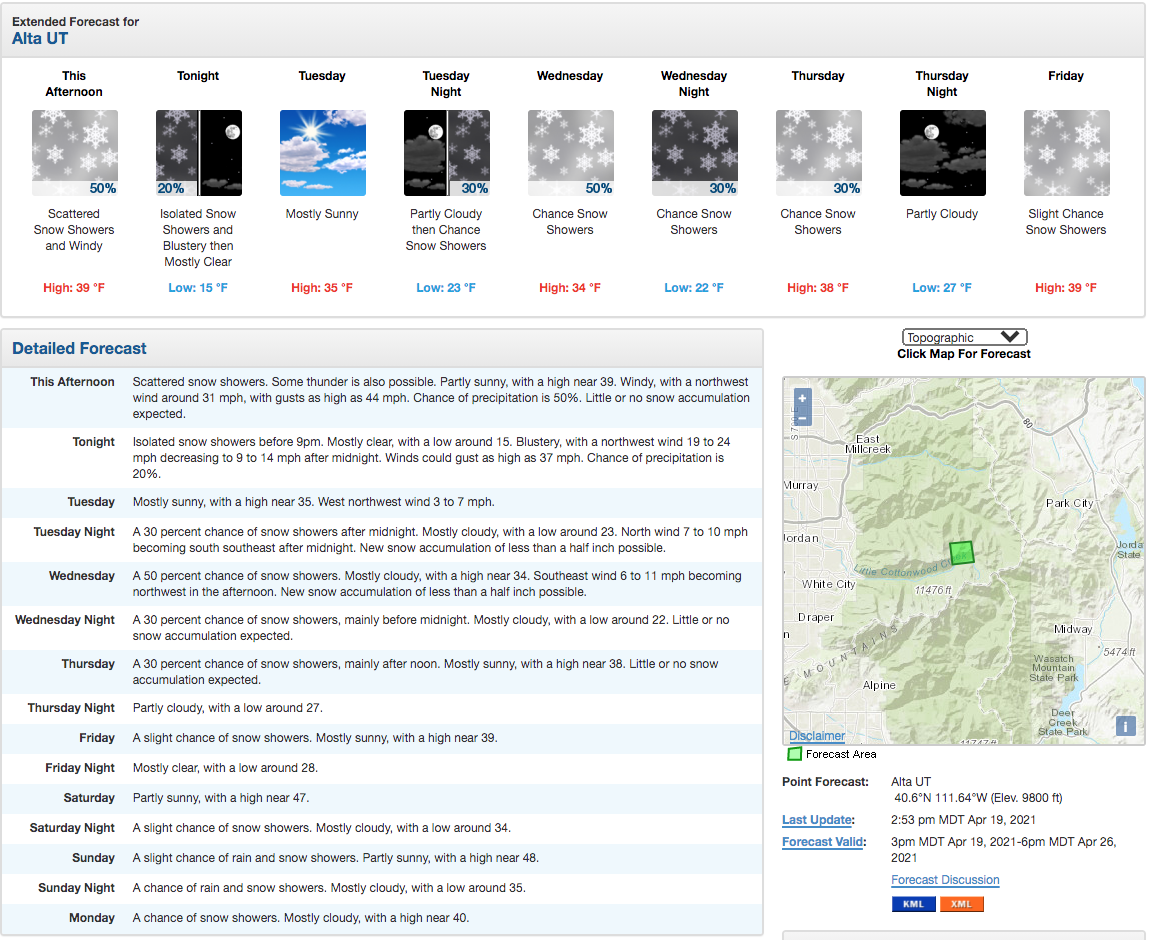 Photos (in Chronological Order)