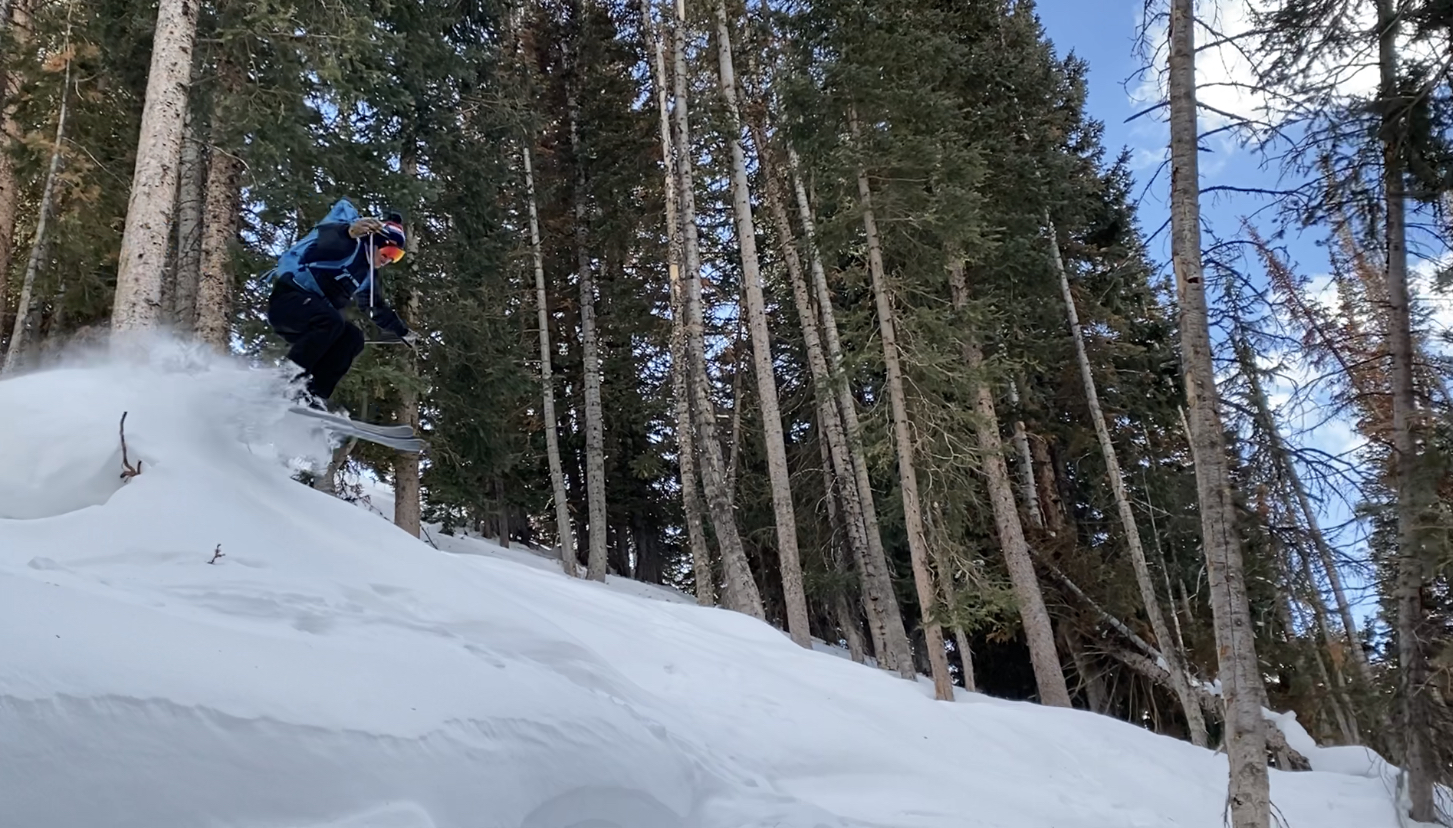 Report from Tuesday, February 1st, 2022
Tom and I went for a walk in Big Cottonwood Canyon the other day. The MO? Find the softest snow possible and ski it.
We ended up skiing No Name Bowl and Little Willow trees. No Name Bowl first, followed by the trees in Little Willow on the way back to the car.
It was partly sunny and very cold with a high of like 12, and the temperature dropped significantly when clouds rolled in halfway through the tour. 
The skin track up icy, south-facing USA bowl was absolutely heinous.
NE-facing No Name had soft, recrystallized powder that was grabby in spots. We found overall decent conditions compared to the conditions for the past couple of weeks in the resort.
The trees in Little Willow had even better powder as it was more sheltered and protected. Here the recycled snow felt heavy, sugary, and very faceted. But it skied great!
It was all worth it—as it always is. 
Avalanche Forecast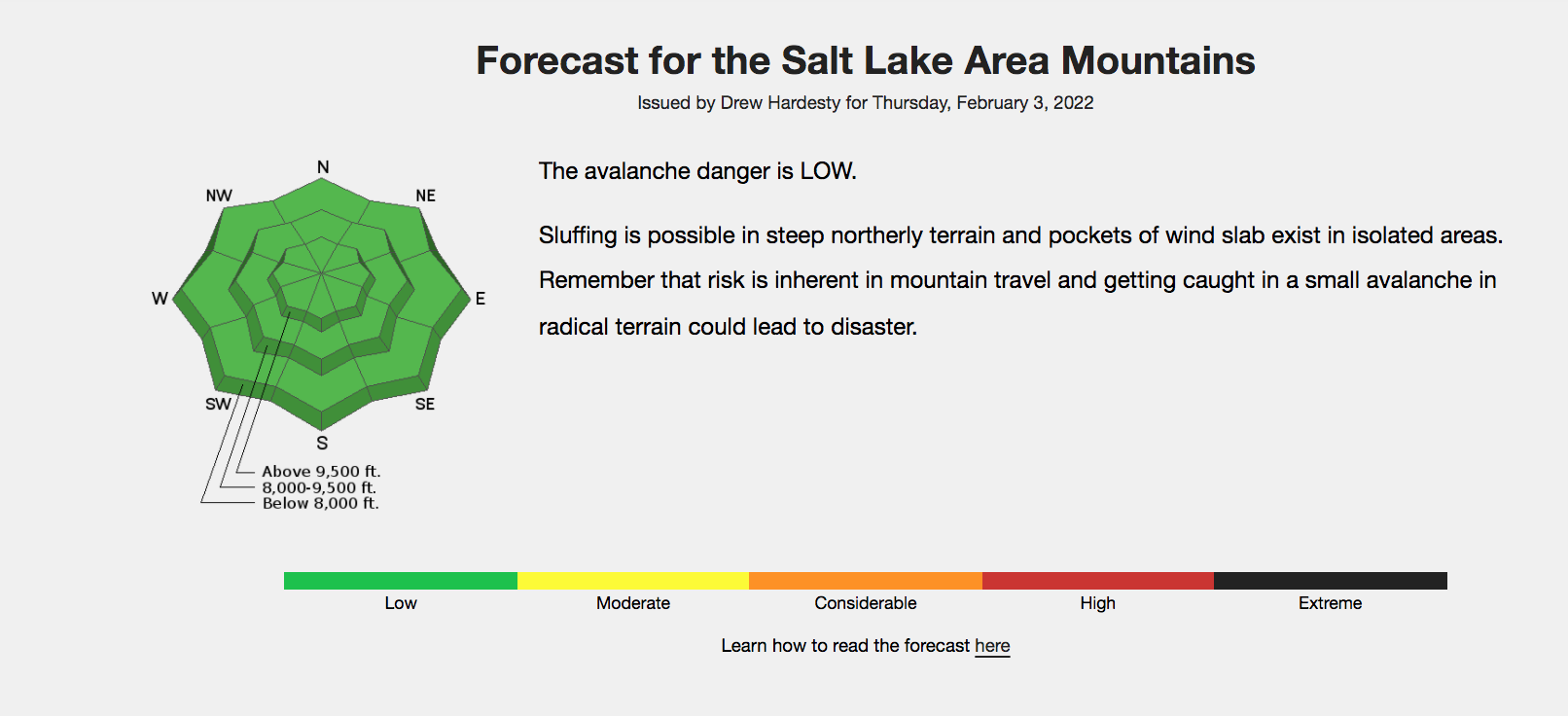 Weather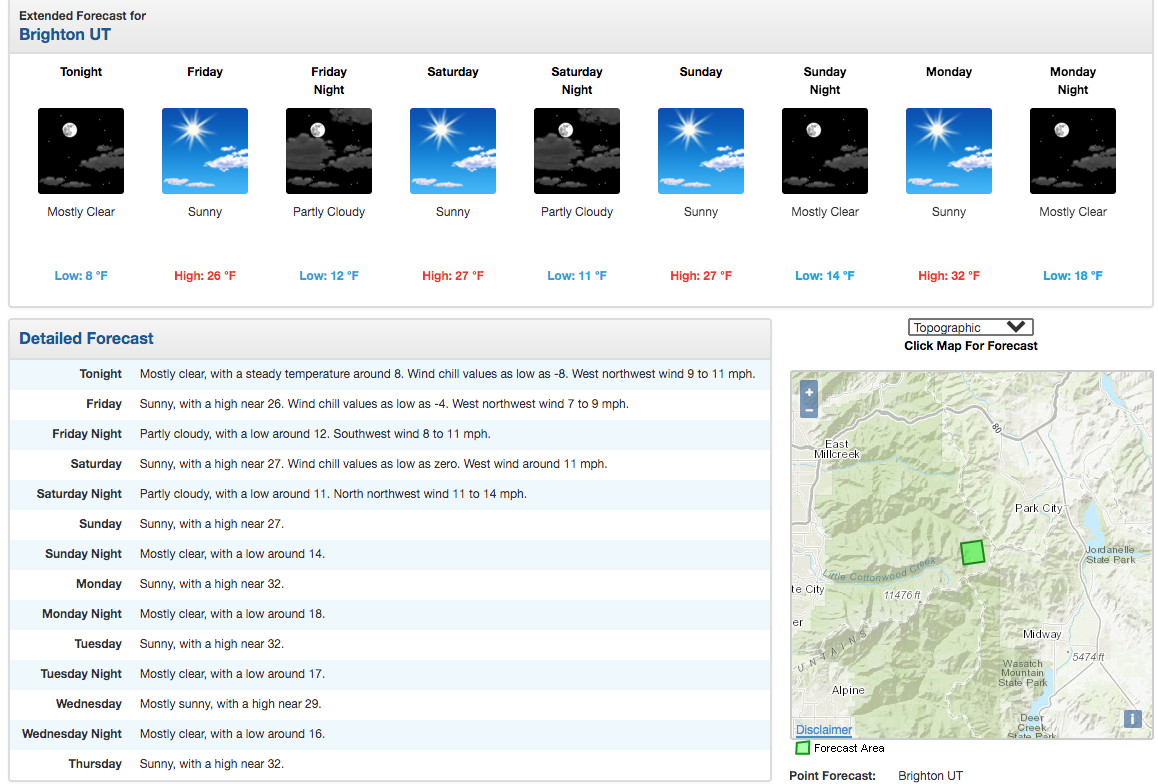 Photos