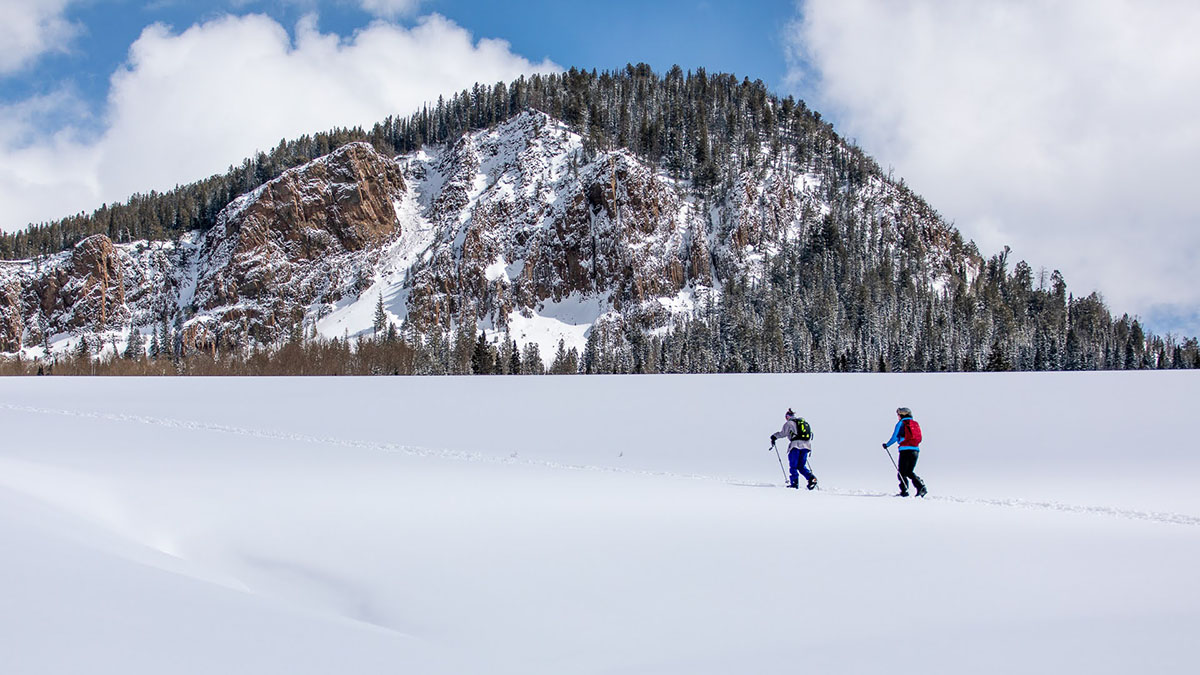 On July 10, 2023, it was announced that Bluebird Backcountry in Colorado would permanently shut its doors to skiers and snowboarders. The news shocked many since the ski area had only been running for three seasons and was initially very successful. However, Bluebird, unfortunately, announced that they would be shutting down their 1200-acre terrain permanently. As the only ski resort in the entire nation to have no ski lifts, Bluebird was a pioneer of the resort model. While the ski area had no chairlifts, many amenities were still available. These included ski rentals, ski patrol, warming huts, fire pits, restrooms, overnight accommodations, hot food, etc. These perks made Bluebird a much more enticing place to spend the weekend skiing instead of going to an overcrowded Colorado resort nearby.
The first reason Bluebird Backcountry shut down was its financial situation. The pool of investors for the ski area has withered in the past few years due to the current economic situation and unease about the future. While the mountain initially had a solid pool of investors for its first couple of seasons, that money was not enough to make the resort profitable. If Bluebird had a few more years, then the area would have been able to become profitable. In addition to this, the resort's location was quite challenging to get to. Bluebird Backcountry is 3 hours away from Denver or 30 minutes from Steamboat Springs. Not many other ski areas are close enough to Bluebird, so it would be hard to spend time here and go to multiple resorts. While the wide-open terrain and lack of crowds are a big plus, it's hard to justify the distance.
The failure of Bluebird Backcountry might be due to the fact that the number of visitors was low. In the years that Bluebird Backcountry has been open, it has hosted close to 20,000 visitors. That number is incredible for a backcountry-only ski area. However, in comparison to Steamboat Springs, around 100,000 skiers visit the resort annually. It seems as though Bluebird is trying to compete with mainstream ski resorts by offering various amenities, but cannot capitalize fully on the market. This can be seen in the ability to only accommodate 41 guests in various yurts in trailers. As one would imagine, these sleeping accommodations book up quickly, often months in advance.
If Bluebird was able to expand these on-site sleeping arrangements, I think the number of guests would increase drastically. Similarly, adding more permanent buildings and facilities would allow the resort to establish itself as a "real" ski area. This is what Bluebird seems to be going for on its website.
Building more robust infrastructure and increasing the guest count at Bluebird Backcountry would allow the resort to become successful and most likely profitable. Embracing the area's backcountry origins while offering great amenities and sleeping accommodations enables Bluebird to become a one-of-a-kind destination. These additions might even make up for its remote location. Bluebird Backcountry's lack of financial aid and remote location hinder the area from becoming a profitable ski area. However, if a few changes were made to expand the visitor count, I could easily see Bluebird becoming a destination.