Video: CBS Boston
A Kensington New Hampshire father set out Monday morning on what he thought would be a routine walk in the park with his two-year-old son.  Little did he know there were already several attacks in the area that morning by a lone coyote.
USA TODAY REPORTS 

"Kensington Police Chief Scott Cain said the man was walking with his family on Phillips Exeter Academy's Red Trail on the Kensington-Exeter line when the coyote appeared and attacked the family's young son."
Apparently the peculiar behavior of the coyote was noted first thing Monday morning by a passing motorist who claimed the canine began chasing after the car when it went by.  After a brief game of 'coyote and roadrunner' with the motor vehicle, it is believed by Kensington Police that another woman and her two dogs were bitten on their own porch by the wild animal!
Shortly after, the unexpecting duo of Ian and his son were enjoying a peaceful morning walk on the Phillips Exeter Academy's Red Trail when the solo coyote began to attack his son.  Kensington Police Chief Scott Cain told The Associated Press, "The coyote came out of the woods and grabbed a child by the jacket. The dad went into protection mode and strangled the coyote."  Luckily Ian had dressed his boy in a 'Christmas Story' type snowsuit and his son's skin was not punctured!
Father Ian O'Reilly apparently at first used his adrenaline to muzzle the animal with one hand after being bitten twice by the wild canine.  He was then able to suffocate it by pushing its head into the snow while covering its snout in one hand and strangling it with the other! O'Reilly believes the whole struggle lasted about ten minutes.  Ian is currently undergoing treatment for rabies while Fish and Game Officials await the tests being done on the corpse to come back from the lab.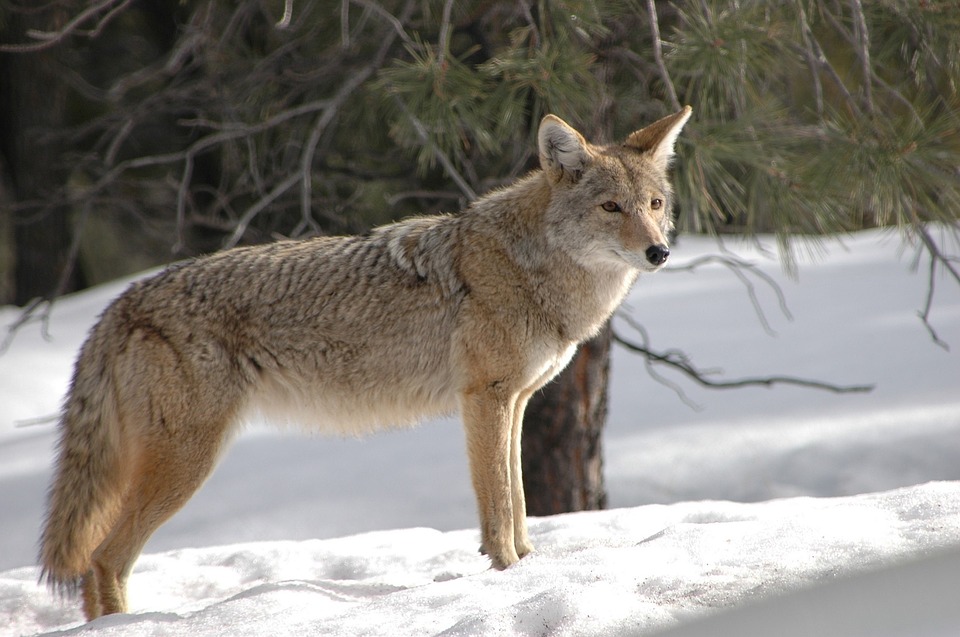 Coyotes have been known to take down animals as large as beef cattle and other livestock when hunting in packs on the East coast.  Some packs of coyotes can even take down full-grown elk or bison in the West.
Ian O'Reilly was certainly a hero to start off the week!  The ending of this story could have turned out far worse for all involved!  Please Keep Ian in your thoughts and wish him a speedy recovery from this incident!