Image: BDFjade
Between 2.2 and 2.4 billion years ago, big masses of land rose quickly from the depths of the sea, causing big changes on our planet. A new study published on May 24th in the journal Nature suggests that it was these changes that caused Earth's first snowfall 2.4 billion years ago.
Image: thegreatsummit.com
The study shows the findings of Ilya Bindeman, a geologist and professor in the department of Earth Sciences at the University of Oregon and a team of researchers studying shale from every continent. Shale, the most abundant from of sedimentary rock, is formed from the weathering of crust. This weathered crust can tell researchers a lot about exposure to light, air, and precipitation and provide a continuous record of such exposure.  The research team detected a shift in the chemical makeup of the shale around the 2.4 billion-year point. This shift coincides with the early land collisions that formed some of Earth's first high mountain ranges.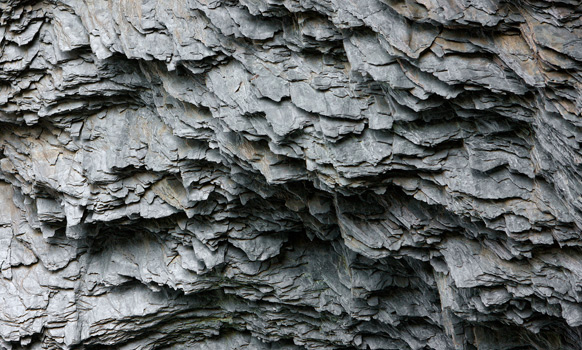 Shale. Image: rigzone
According to Bindeman, once the large continents emerged from the sea, more light would have been reflected back into space, triggering runaway glaciation and a change in flow of atmospheric gases and other processes, leading to Earth's first snow.