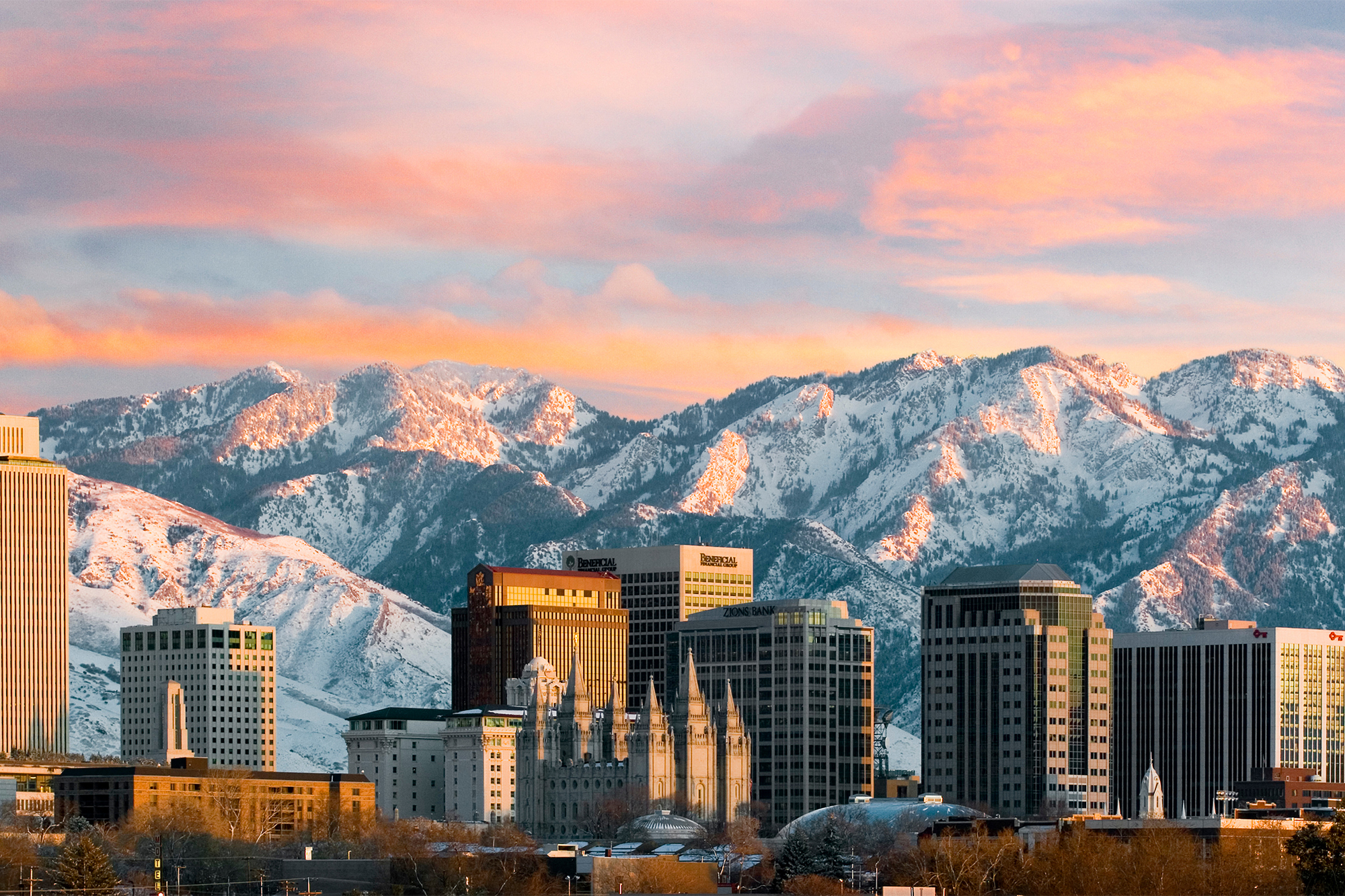 The thrill of powder days lures skiers and riders alike to unlikely locations across the globe in search of that sweet white gold that falls from the sky. So if scanning the forecast in search of powder days is your thing, it might be worth it to look into real estate in some of these towns. The following five cities are located within an hour of one or more ski areas that average more than 400 inches of snow every year.
5. Pagosa Springs, Colorado
Pagosa Springs, CO, is located just 30 minutes from Coloardo's snowiest ski resort, Wolf Creek Ski Area, which sees an average of 430 inches of snow every year. Wolf Creek Ski Area is often left out of the conversation of Colorado ski resorts, as it is much smaller and has fewer amenities than some of its big brothers like Vail and Breckenridge. Although the resort is located in a somewhat rural area, Pagosa Springs, named after hot springs in the area, is close enough to Wolf Creek to have locals riding pow within 30 minutes of getting in the car.
4. Driggs, Idaho
On the western side of the Grand Teton mountain range sits Grand Targhee Ski Resort in Wyoming, which sees more than 500 inches of snow every season. Just across state lines in Idaho is the city of Driggs. Although the city is situated west of the Grand Tetons, it still has just as good views and access to the mountains as Jackson, Wyoming, does, but at a much cheaper price to live, with the added bonus of proximity to Grand Targhee Ski Resort. Although Driggs is just a 20-minute drive away from lift-serviced terrain and unlimited access to incredible backcountry spots, the city is somewhat rural and far removed from civilization, so if you're looking for a good après-ski environment, Driggs isn't the spot for you, but otherwise, if you're okay with cows and quiet living, the city is a cheap under the radar access point to powder paradise.
3. Salt Lake City, Utah
Salt Lake City, UT, has long been considered one of the best spots to have relatively easy access to lots of good snow while also not secluding yourself from civilization. While in recent years, getting from Salt Lake City to the ski resorts has been more challenging, Salt Lake still remains one of the best hubs for skiing in the world as it is located less than an hour's drive away from four ski resorts, Alta, Snowbird, Solitude, and Brighton, that each sees more than 500 inches of snowfall every season.
2. Lynden, Washington
Lynden, WA, is located a little over an hour away from Mt. Baker Ski Area, one of the snowiest resorts in the world. Mt. Baker Ski Area gets an average of more than 500 inches of snow a year and is also the record holder for most snowfall in a single season at a ski resort when during the 1998-1999 ski season, the ski area received 1,140 inches of snow. There are many towns much closer to Mt. Baker Ski area than Lindon is, but all of these towns are very small and expensive to live in, with populations ranging from double digits to less than 500 people. Lynden is the closest city that is realistically affordable and has the infrastructure to accommodate a growing population to one of the snowiest places on Earth that will be sure to serve powder days many times over a season.
1. Alyeska, Alaska
Located approximately 30 miles from Alaska's biggest city, Anchorage, is Alyeska, AK, a small resort town right at the foot of Alyeska Ski Resort. Alyeska is close enough to Anchorage not to be "in the middle of nowhere," but the town still provides the feeling of secluded mountain living. On average, Alyeska Ski Resort receives an immense 640 inches of snow every season, making Alyseka the best spot in the country to set up base for a season full of powder days, just minutes away.
Although ski bumming and resort city living are often seen as a retiree and wealthy lifestyle, cities like Driggs, ID, and Pagosa Springs, CO, show that shredding pow all season long on an affordable budget is somewhat possible if you are okay with distancing yourself from civilization and limiting career opportunities. In contrast, cities like Alyeska, AK, and Salt Lake City, UT, provide access to some of the snowiest resorts on the planet while also staying connected to the world outside the mountains, but it comes at a higher price of living.