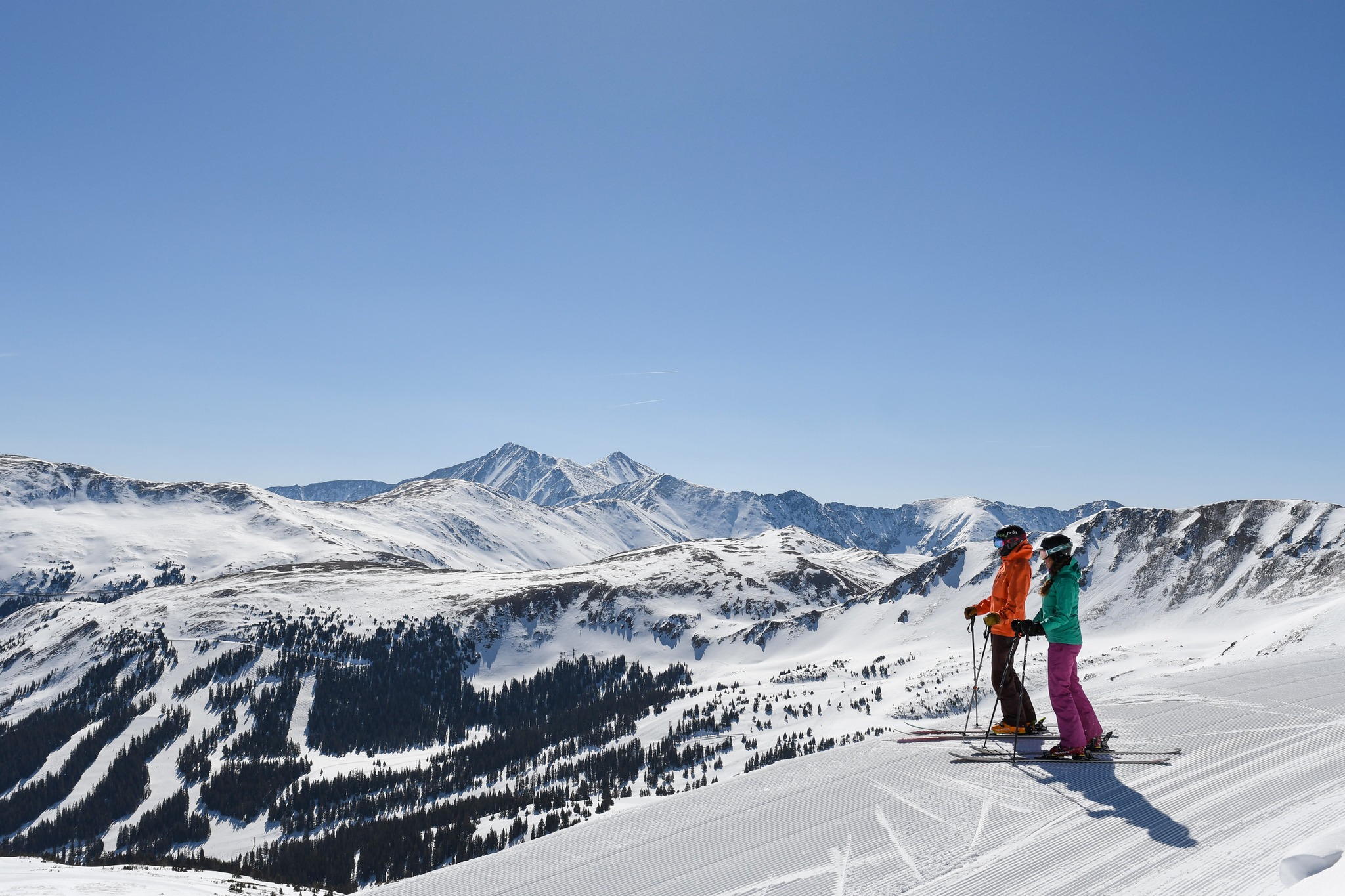 Ever wonder why the Rockies tend to have some of the best skiing in the world? Colorado dominates both base elevation and summit elevation at resorts in the USA. High elevation doesn't necessarily mean the most annual snowfall, but they manage to keep a consistent snowpack due to the elevation. If you bank on consistency when planning a trip, here are America's top 5 highest-base elevation ski resorts.
5. Silverton Mountain, Colorado – 10,400 ft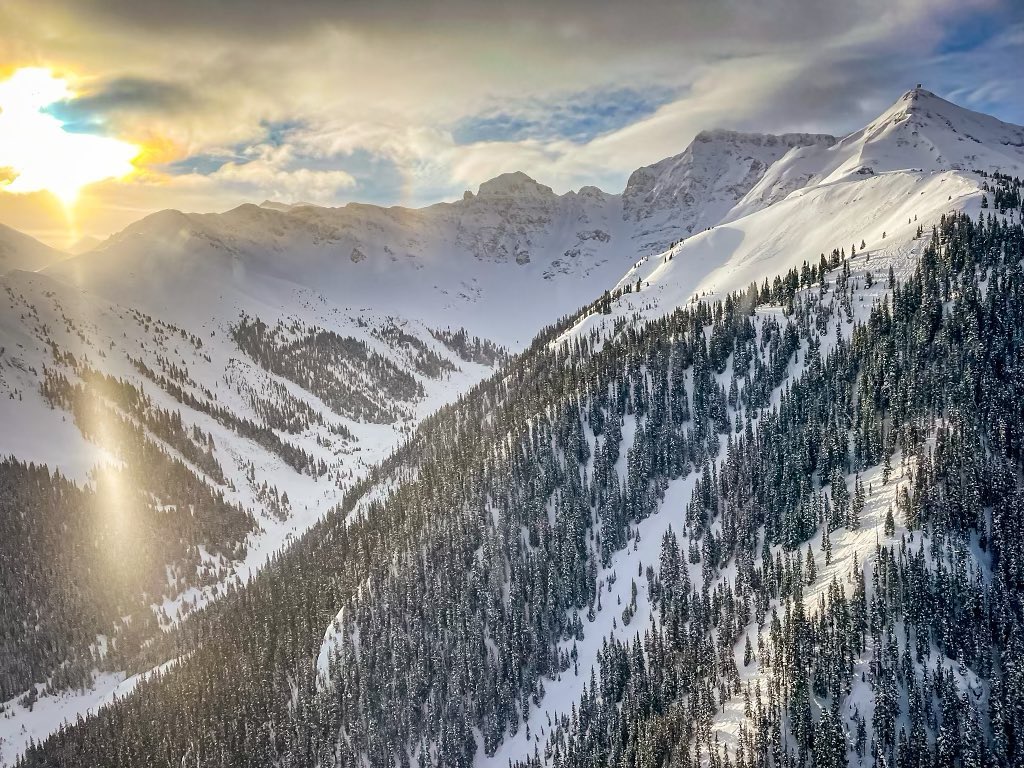 Silverton Mountain, CO, is unique due to having only one chair lift, and hiking for the goods is encouraged. The base elevation is 10,400 ft, and the chair lift reaches 12,300 ft; by foot, you can reach the top at 13,487 ft. Make sure to plan ahead with the appropriate gear and reserve a guide.
4. Ski Cooper, Colorado – 10,500 ft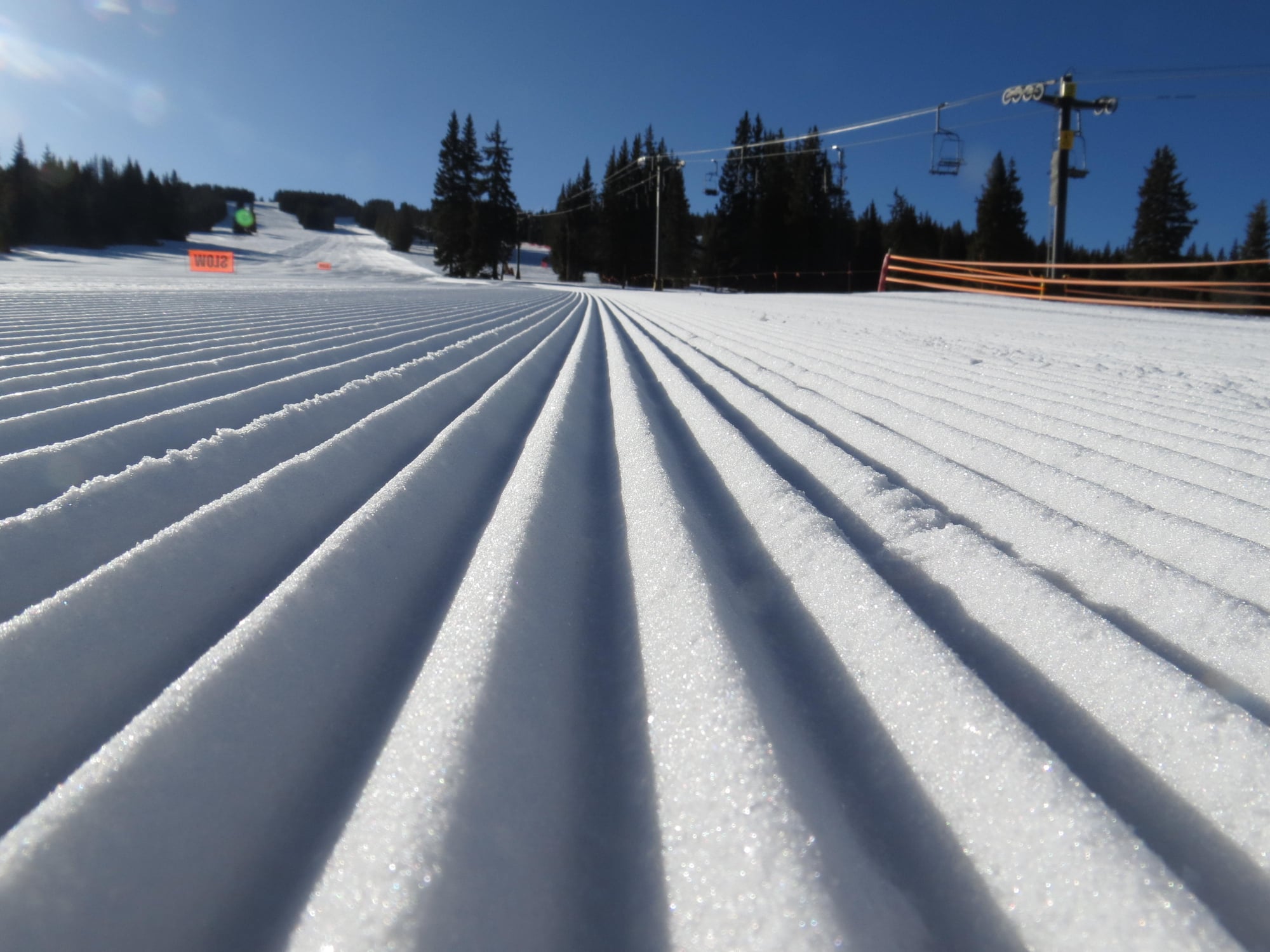 Ski Cooper, CO, is just outside Leadville, the US's highest elevated town. Having a ski resort at a base elevation of 10,500 ft makes sense. This ski area is small and family-friendly, and due to its location, it usually has fewer crowds. They offer cat skiing to more advanced skiers and riders on the weekends.  
3. Arapahoe Basin Ski Area, Colorado – 10,520 ft
Arapahoe Basin, aka 'A-Basin,' CO, has a base elevation of 10,520 ft and a summit elevation of 13,070 ft — a vertical drop of 2,270 ft. With Denver just over an hour away, this resort is very convenient to access. 
2. Monarch Mountain, Colorado – 10,790 ft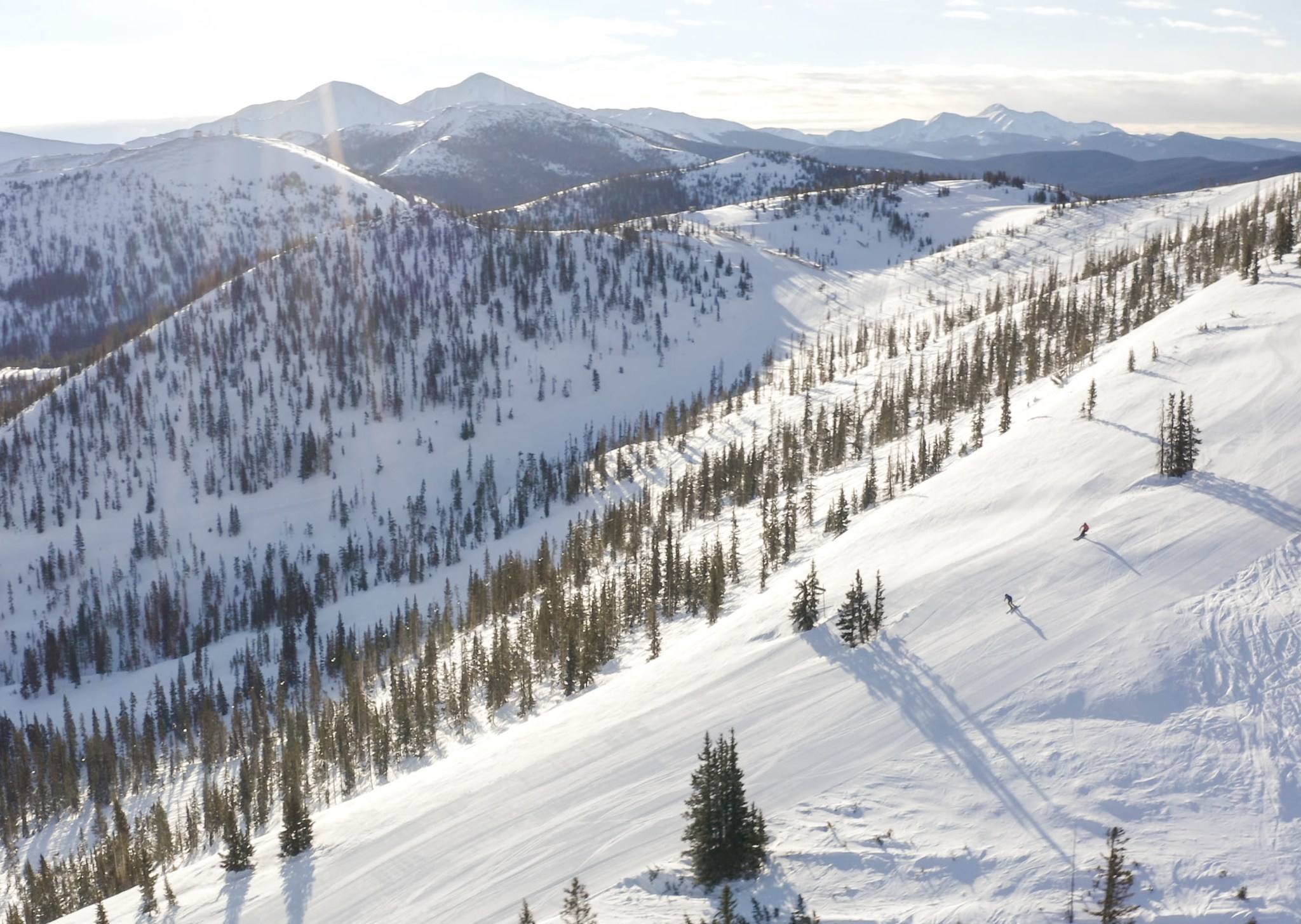 Monarch Mountain, CO, is a smaller independent mountain with a base elevation of 10,790 ft and a summit elevation of 11,952 ft. They offer 800 skiable acres and 1,635 skiable acres of guided backcountry. 
1. Loveland Ski Area, Colorado – 10,800 ft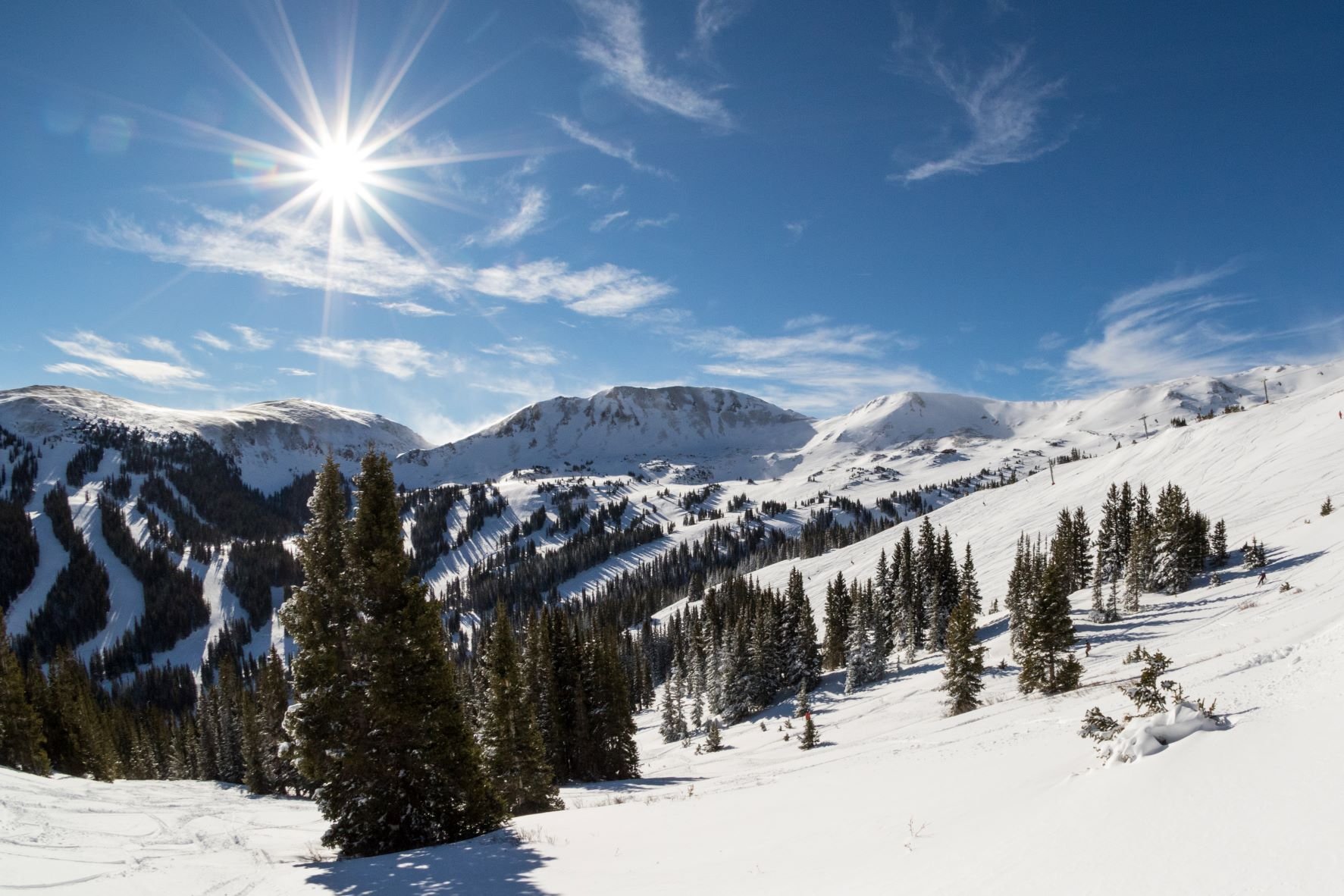 Loveland Ski Area, CO, has a base elevation of 10,800 ft and a summit of 13,010 ft. 1,800 skiable acres can be accessed by the lifts, and another 100 skiable acres by foot power. Loveland is located off I70, making commuting from Denver easy for a day trip out of the city. 
All five of the highest base elevation resorts are in colorful Colorado. Aside from the beautiful scenery, these resorts draw snow revelers thanks to their high elevations, which enable the areas to have an earlier start and a later closing date than many other ski areas. They are a vital part of Colorado's $4.8 billion ski industry, and the state's infrastructure is crucial to making these destinations so popular. Denver International Airport is a major aviation hub, so getting there and having I70 makes these resorts easy to visit.
If reliable snow and efficient travel are key factors for planning a ski trip, these five stunning Colorado resorts should be at the top of your list.