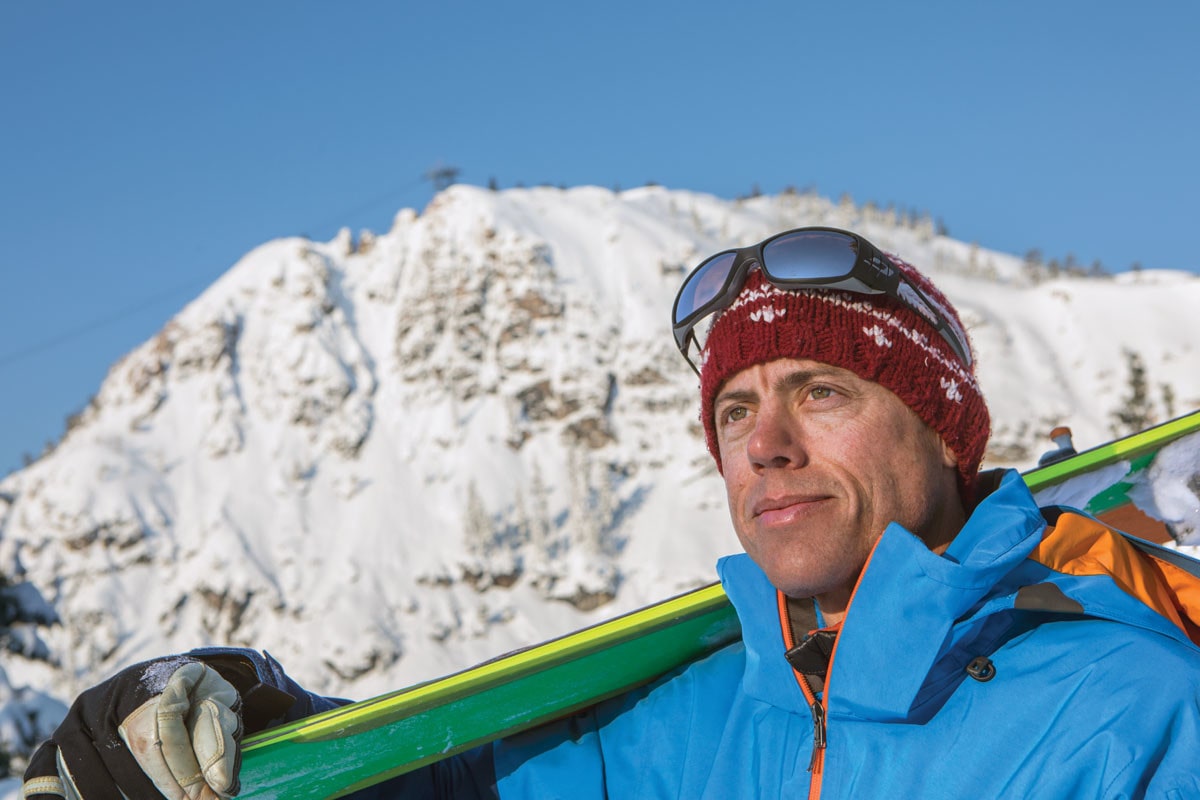 It is with a heavy heart and immense respect for Dr. Robb Gaffney—a local legend in the Lake Tahoe skiing community, author of the revered book 'Squallywood,' and co-creator of the beloved game of G.N.A.R.—that we share an update about his ongoing battle with acute myeloid leukemia.
Since his diagnosis in 2019, Robb has shown great courage and resilience, initially responding well to bone marrow stem-cell transplants and monthly treatments. Regrettably, recent developments have taken a turn for the worse, disrupting the positive progression he had been experiencing. The following is a deeply personal message from Scott, Robb's brother, updating us all on the difficult situation. We urge you to read it with the compassion and respect that Robb, an extraordinary individual who has touched so many lives, undeniably deserves.
Hello everyone, Robb's brother, Scott, here.
I wish I could be the bearer of exciting news after Robb finished his last correspondence on here with the hope of soon declaring, "I'm on the trial!" Unfortunately, it was not to be, and my news is something I've dreaded to deliver for four years now. 
After two weeks at UC Davis, Robb's body was not responding to the chemo. He surmised that his cancer had morphed into something that his particular chemo simply did not target. The pain was growing, the tumors more widespread, and his daily walks of the hallways were no longer possible. He was deteriorating rapidly. He was rejected by City of Hope for the trial, leaving him no real options. With that, Robb returned to Tahoe several weeks earlier than expected. He did not want to die in the hospital in Sacramento.
Hope remained to reduce his pain and loss of muscular function through radiation and other means at Tahoe Forest Hospital. But his decline has only accelerated in the last few days, essentially to the point of being irrecoverable. Yesterday, Robb and his family met with his doctor to discuss hospice. His doctor said calmly, "Robb, I told you I would tell you when it's time…" Then, nodding her head she finished, "It's time." Though devastated, we all knew it. He's given everything he has and then some; sadly, cancer doesn't care.
The doctors and nurses–with whom he's developed quite the relationship seeing as the cancer center has  pretty much been Robb's home away from home for the past four years–individually bid Robb heartfelt and tearful goodbyes. And so, after this long, courageous battle filled with incredibly low lows, spectacular highs and a ridiculous amount of love and support from all of you and others far and wide, Robb made the trip home one last time yesterday. We carried him to his bedroom where he will finish his days. 
Our brother, Steve, raced up from LA by car yesterday before even hearing about hospice, sensing the end is near. Our parents are still in town, and Robb's kids are home with Andrea. Like true champions, the three of them are powering through all of the requisite hospice duties until an actual hospice team arrives (hopefully within 48 hours).
In short, we aren't ready but we're all here, in place, for that final, painful goodbye.  Thank you all for being there, with us, on this brutal, awful, agonizing, surreal, enlightening, rewarding, wonderful journey.
We love you Robb!
While the Gaffney family was initially reluctant to seek financial assistance, Lou McGee, a close acquaintance of Robb's spouse, established a GoFundMe campaign to provide aid.