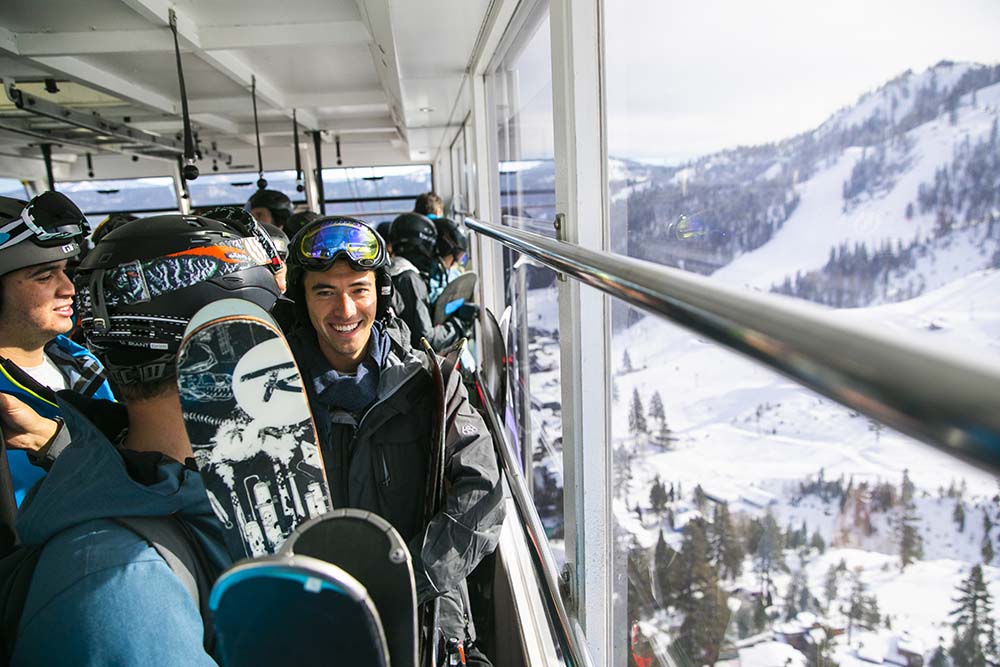 Most skiers have dreamed about skiing overseas and checking out what other mountains are like on different continents. To most Americans skiing both coasts and Canada would be an achievement, but going to Europe, Asia, South America, or Australia is, for most of us, a once-in-a-lifetime ski trip. Flying with "normal" luggage can be stressful, but traveling with ski gear for an international flight can be a nightmare—and expensive.
What if there was a way to "bundle" an International ski trip that combines both your flying and skiing arrangements into one simple package? Alaska Airlines and Mountain Collective have just made this a reality for skiers who have been wanting to ski overseas.
This new program will offer skiers and riders who are members of Alaska Airlines' Mileage Plan the ability to book their flight tickets and have the choice of 24 different ski resorts around the world in one package. Alaska Airlines Mileage Plan members will have the opportunity to purchase a seasonal ski pass via Mountain Collective that offers great ski destinations throughout the world. Alaska Airlines will provide flights to the Western U.S. and Canada and with the pass allowing days to Alta Ski Area, Big Sky Resort, Jackson Hole, Revelstoke, Snowbird, Sun Valley, and Taos Ski Valley. Flights to international resorts in France, Japan, Australia, New Zealand, and Chile will be provided by Alaska Airlines' global partners.
Brett Catlin, Vice President of loyalty, alliances, and sales at Alaska Airlines said in an announcement on its website: 
"So many of our Mileage Plan members are avid skiers and snowboarders. Our new partnership with The Mountain Collective is an excellent way to experience amazing resorts this winter and save money."
The Mountain Collective pass gives skiers and riders two days of skiing at their choice of 24 different resorts across five continents. This package is $630 for adults (13 and up), $500 for teenagers (13-18), and $200 for children under 12 and is offered from August, 3rd until September 25th.
One last bonus when you fly Alaska Airlines is that ski and snowboard equipment are considered normal checked bags. Only standard baggage fees and waivers apply with no additional fees. A Mileage Plan elite flyer or a person that is an Alaska Airlines Visa Signature Card holder can get bags checked for free.
For more information on this check out Alaska Airlines and Mountain Collective websites.