Utah is known for its steeps and deeps. I mean c'mon, the state claims to have the greatest snow on earth, even saying it on their license plate. Powder titans hidden at the end of Little Cottonwood Canyon, Snowbird and Alta, boast some of the nation's best skiing and most snow. The two resorts, only separated by a ridge-line, have been ranked as some of the best ski areas in North America many 'a time. And the friendly rivalry between these mountains is real.
Below is a comparison of the statistics of each mountain. We do not and will not formulate an opinion as to which resort is better. That is not for us to ask. What we will do, however, is provide the most accurate descriptions of these mountains by giving detailed information and mountain statistics. Which you deem more gnarly is entirely up for you to decide. Yet be warned. It is not an easy decision.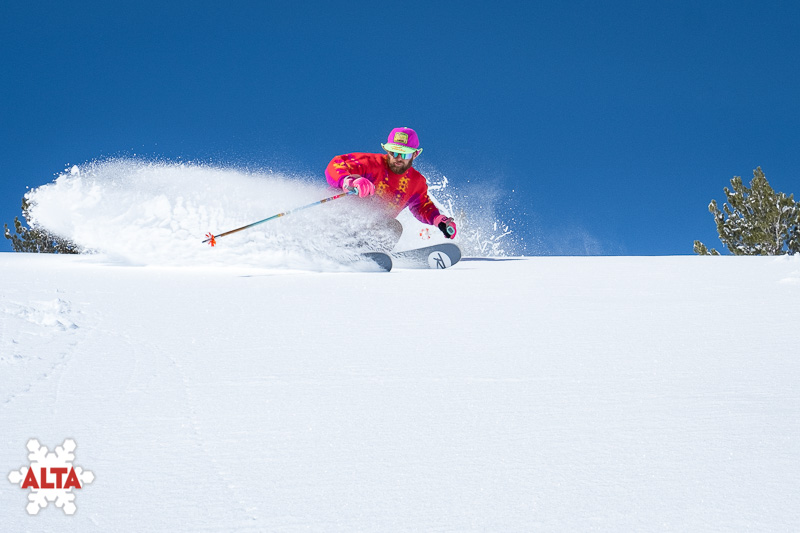 Terrain
Alta: 
2,614 skiable acres
116 runs: 15% beginner, 30% intermediate, 55% advanced
Longest run: 1.3 miles
6 lifts
Our favorite zone: The Mt. Baldy chutes at Alta. This includes classic couloirs Main Chute and Little Chute.
Snowbird: 
2,500 skiable acres
170 runs:  8% beginner, 22% intermediate, 70% advanced
Longest run: 2.5 miles
11 lifts
Our favorite zone: The cirque traverse.
Note: Alta Ski Area is one of the only 3 remaining "ski-only" ski areas in the United States. Snowboarders are not allowed to ride here during the regular season. Alta locals will claim that being a "ski-only" resort keeps the snow better for longer at Alta than at other ski resorts.
Top Elevation/Vertical Drop
Alta: 11,068 feet / 2,538 feet of vertical drop
Snowbird: 11,000 feet / 3,240 feet of vertical drop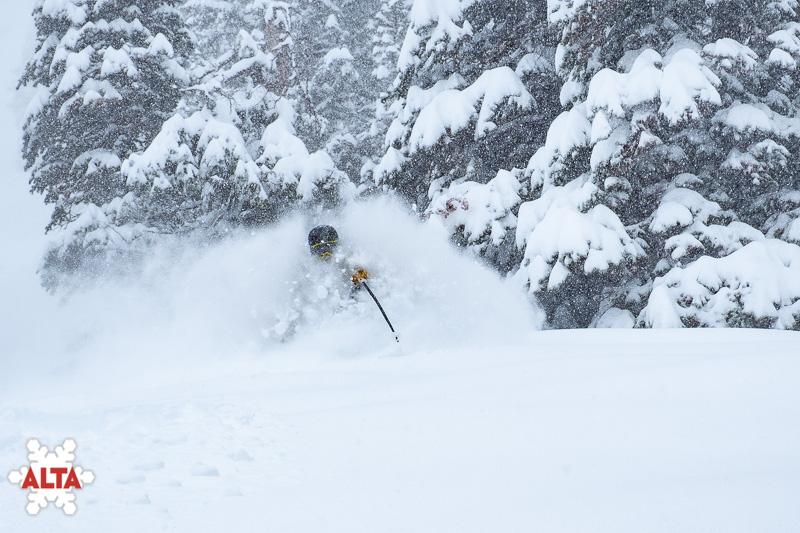 Annual Snowfall 
Alta: 545″
Snowbird: 500″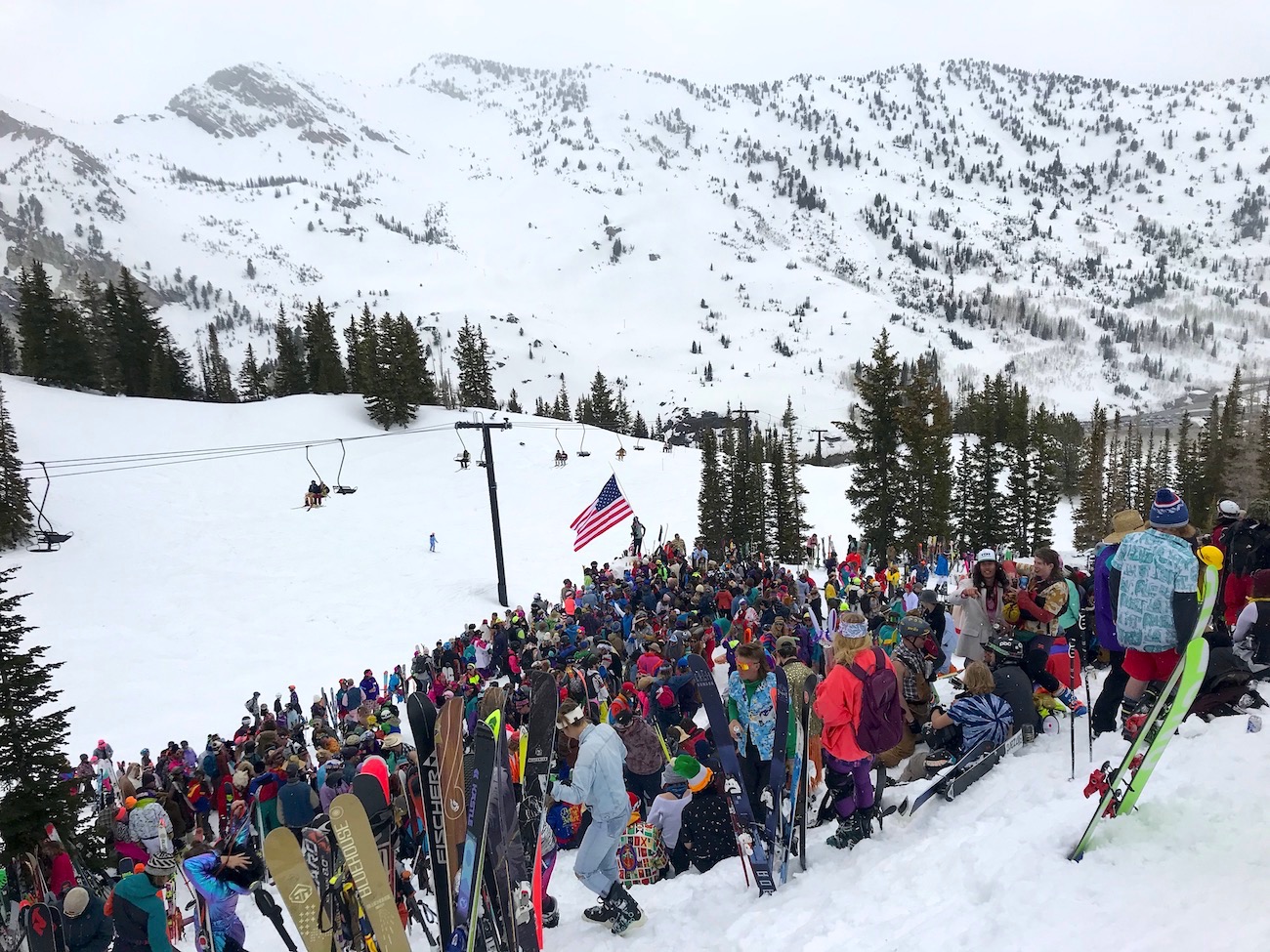 Resort Atmosphere
Alta is run by skiers, for skiers. It is an independent ski area and family-owned since 1938. Alta is proud to be a ski area and not a ski resort. The ski area is a local favorite and the crowd here can seem young and rowdy at times. It's not uncommon to see a train of locals all backflip a jump under the lift and then catch them again later sharing beers at the top of High Boy. Alta has a rustic feel with on-mountain facilities that have been around for decades and a scene of locals who have been skiing there for even longer. Just ask Alta-local George Jedenoff, who is still skiing at the ripe age of 101.
Snowbird actively advertises that its terrain is not for the faint of heart, attracting hardcore skiers from all over the globe. The resort has a modern corporate feel with a high-speed tram, fancy dining facilities, and hotels. Each spring, Snowbird has competitions like the IFSA Junior Nationals and an assortment of ski races. The resort can feel like a training grounds for serious skiers as well as a family-friendly ski destination in the heart of one of the Wasatch's most beautiful canyons.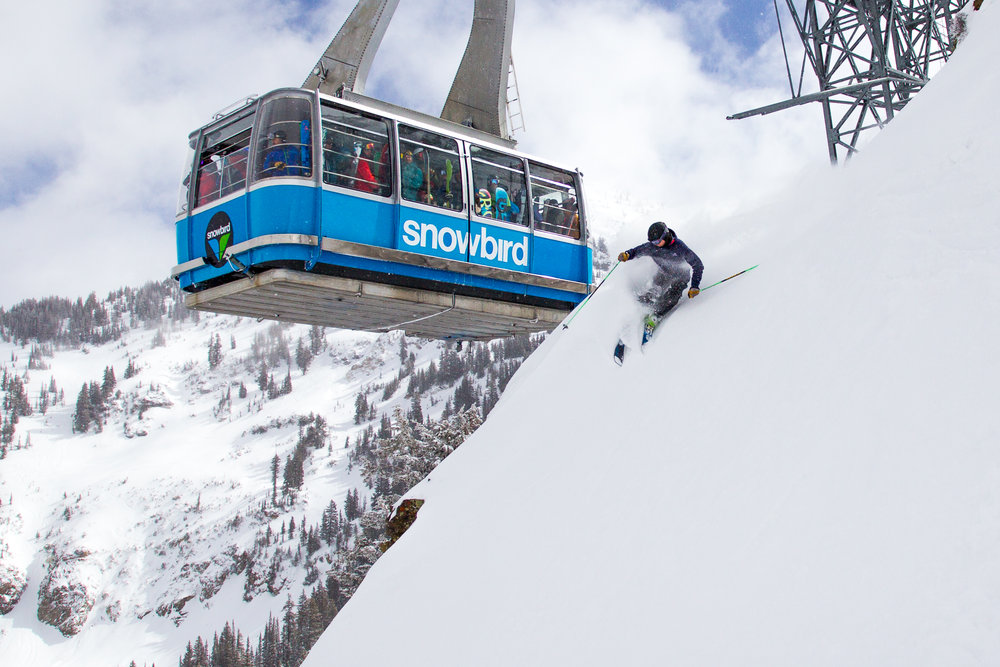 Additional Info
Snowbird boasts the longest season in Utah, often remaining open for a month or longer than other surrounding ski areas. Alta has a huge array of inbound hikes to lesser-skied, powder-filled zones as well as easy access to classic Wasatch backcountry areas like Wolverine Cirque. Snowbird has a massive backside called Mineral Basin that is a fan favorite for bowl skiing, while Alta's Wildcat chair is a staple in the ski community known for its skier-inspired jump lines and location of the Utah famous 'Frank' party in the spring. 
Can't decide which resort you prefer? Worry not. Dual-passes are available at both resorts giving you the power to ski between the two interconnected mountains. The dual-pass allows you to get the best of both worlds and ski the fun, hard-to-get-to zones located in between the ski areas. But be careful, because with great power comes great responsibility. And of course, both are available to owners of the Ikon Pass.