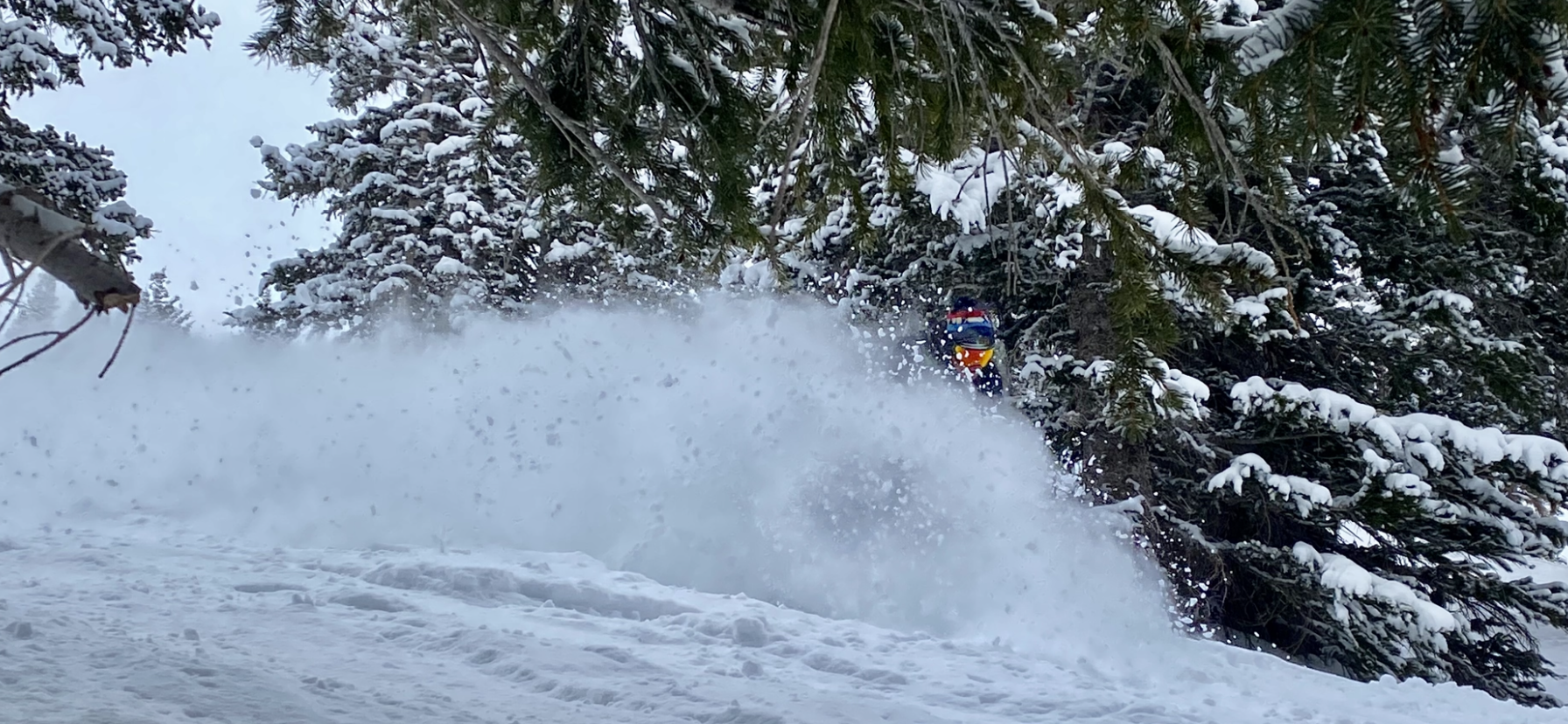 Report from 2/22/22
Brought to you by Alta Ski Area
I found powder snow at Alta yesterday afternoon;
not dust on crust
not just a little sprinkle of new snow—
powder!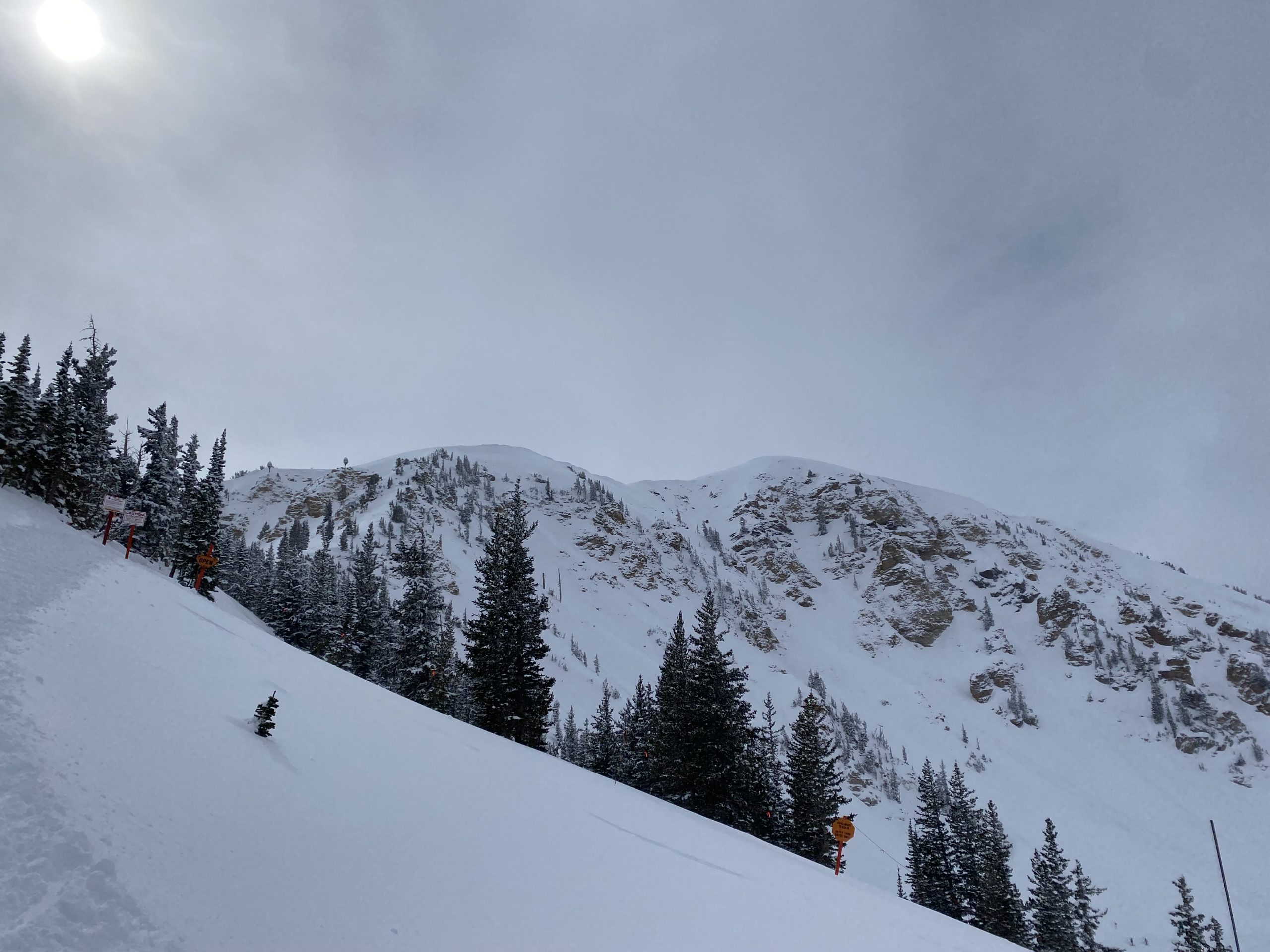 The trees at Alta yesterday skied the best they have in about seven weeks since the Wasatch saw its last significant snowfall. 
It was blistering cold, lightly snowing, and the winds were mild. 
Not all of Alta was powdered up yesterday, but the select tree stashes I hit were the cream of the crop.
A short sidestep through a lesser-traveled gate and I was floating on awesome low-density pow.
It skied way better than I had expected and I found myself making boot-deep turns in spots.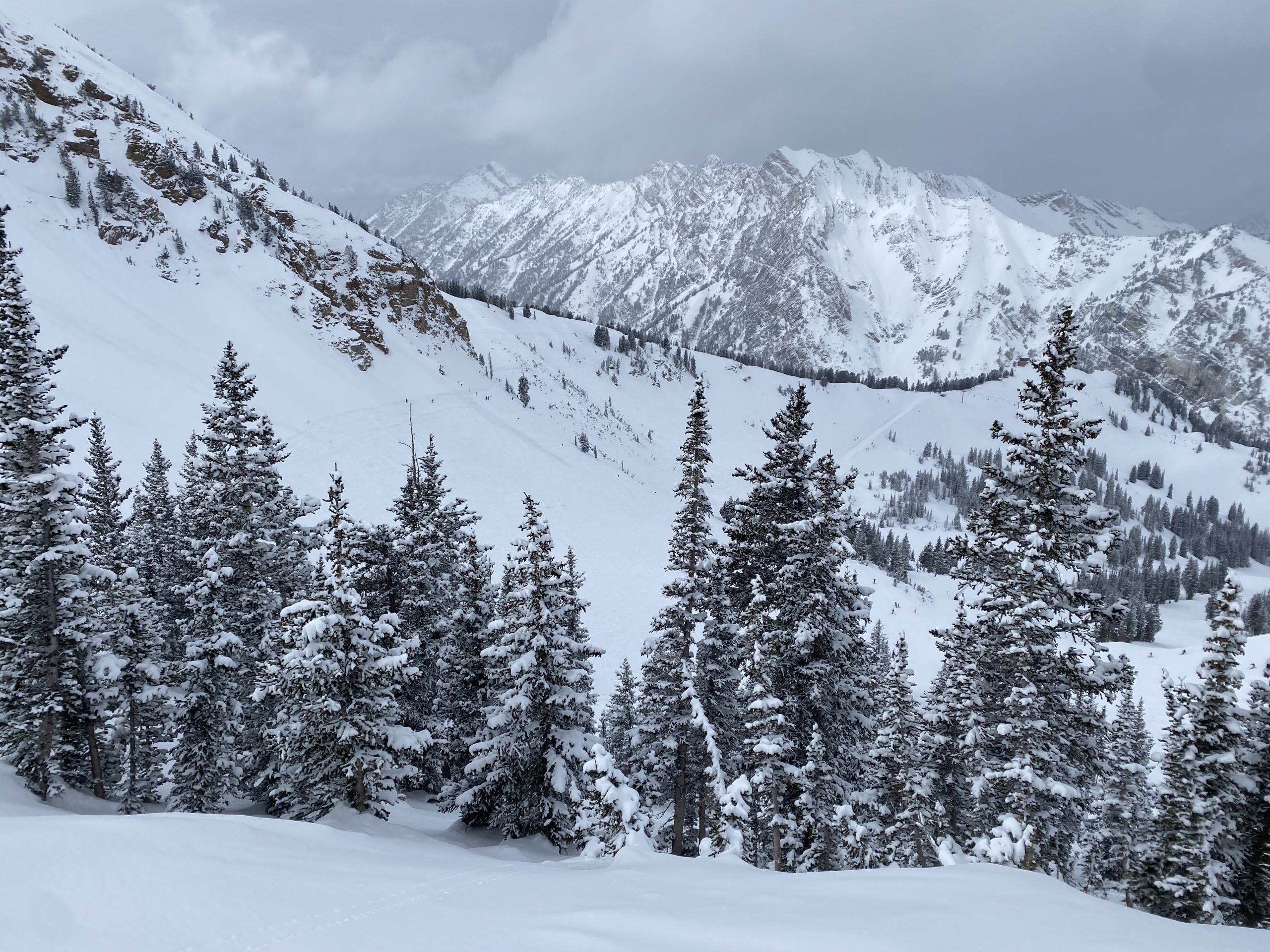 After a couple of laps on the Collins side of Alta, I took some laps on Supreme with Alta lifts foreman Tom.
We explored some more tree runs and found delectable, soft snow—about five inches of it.
But it felt like more.
Alta's groomed runs were fairly firm and icy in spots, and I was still hitting a crusty bottom in some off-piste areas. 
But in protected areas in the trees off Collins and Supreme there were loads of soft, powder turns to be found—it just took a little knowing where to look.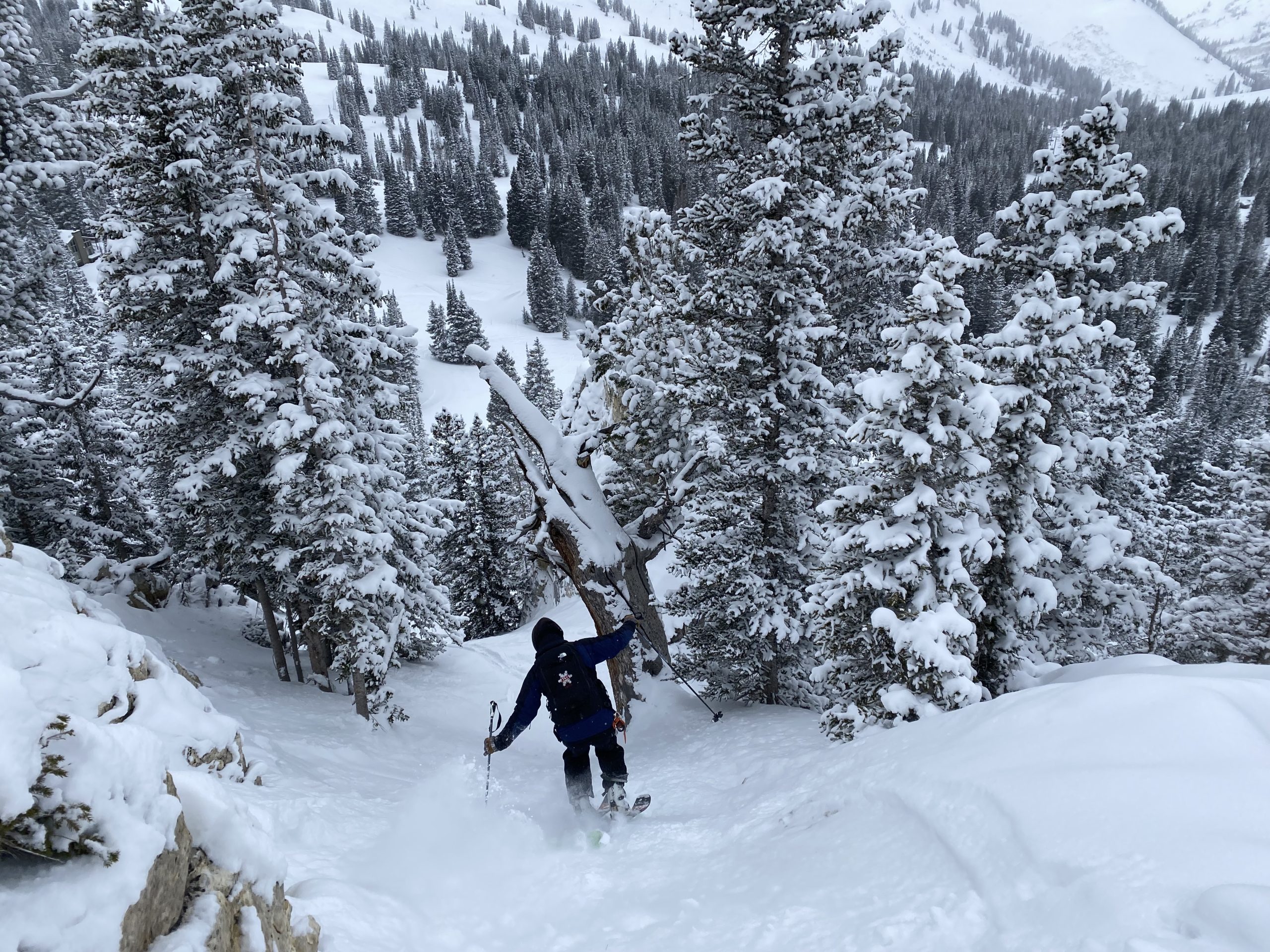 After a cup of hot chocolate in the Goldminer's Daughter to warm up my freezing toes, I hit a final lap in Eagle's Nest down to the tow rope.
I found soft snow and easy skiing in steep terrain sprinkled with trees and cliffs.
It wasn't too skied out and it was soft enough to arc long, fast turns through the trees.
What a way to cap the day.
As I was pulling out of Alta's parking lot, the winds were picking up and the snowfall was intensifying—I knew tomorrow was going to be a good day.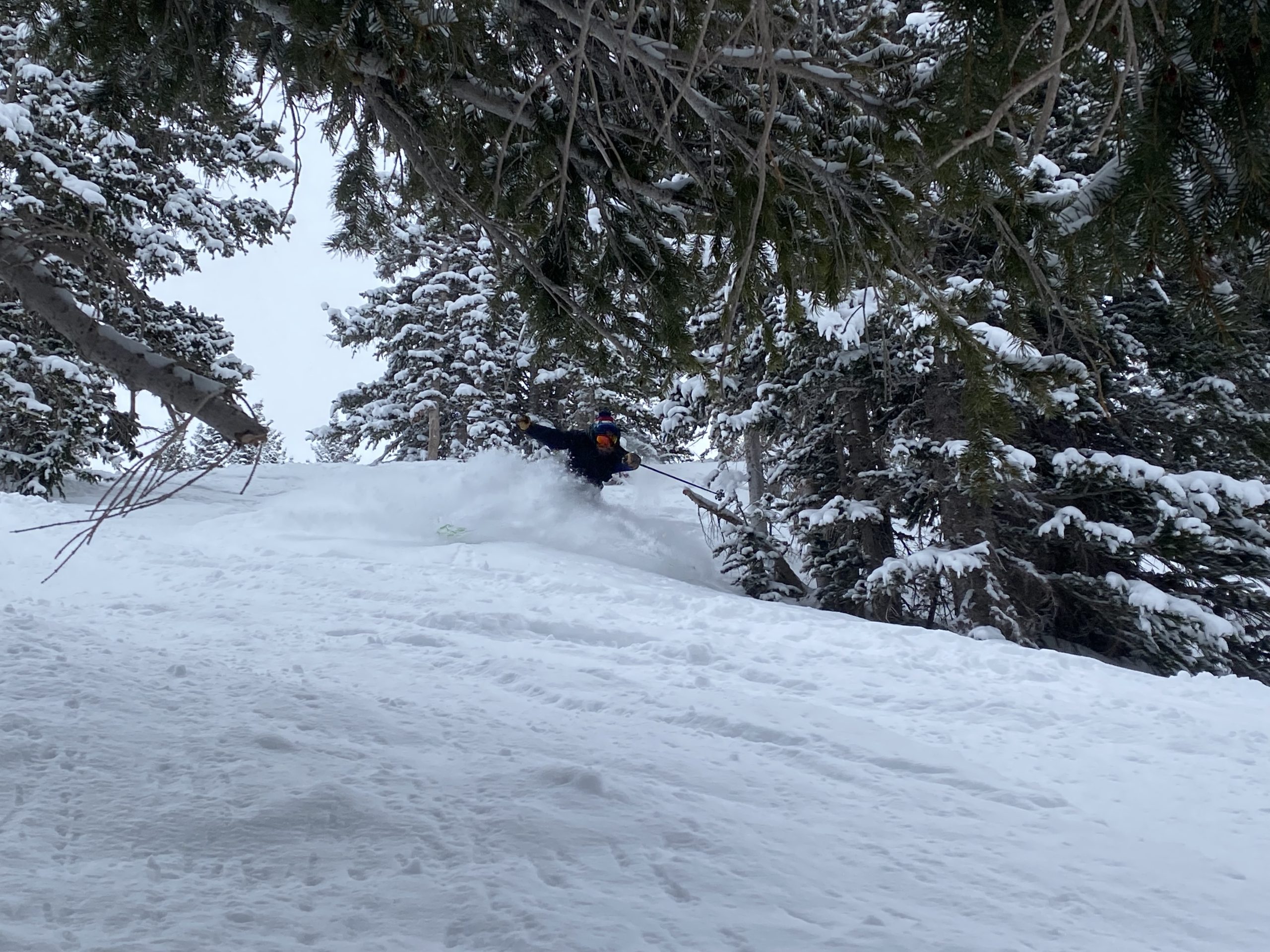 Snow Numbers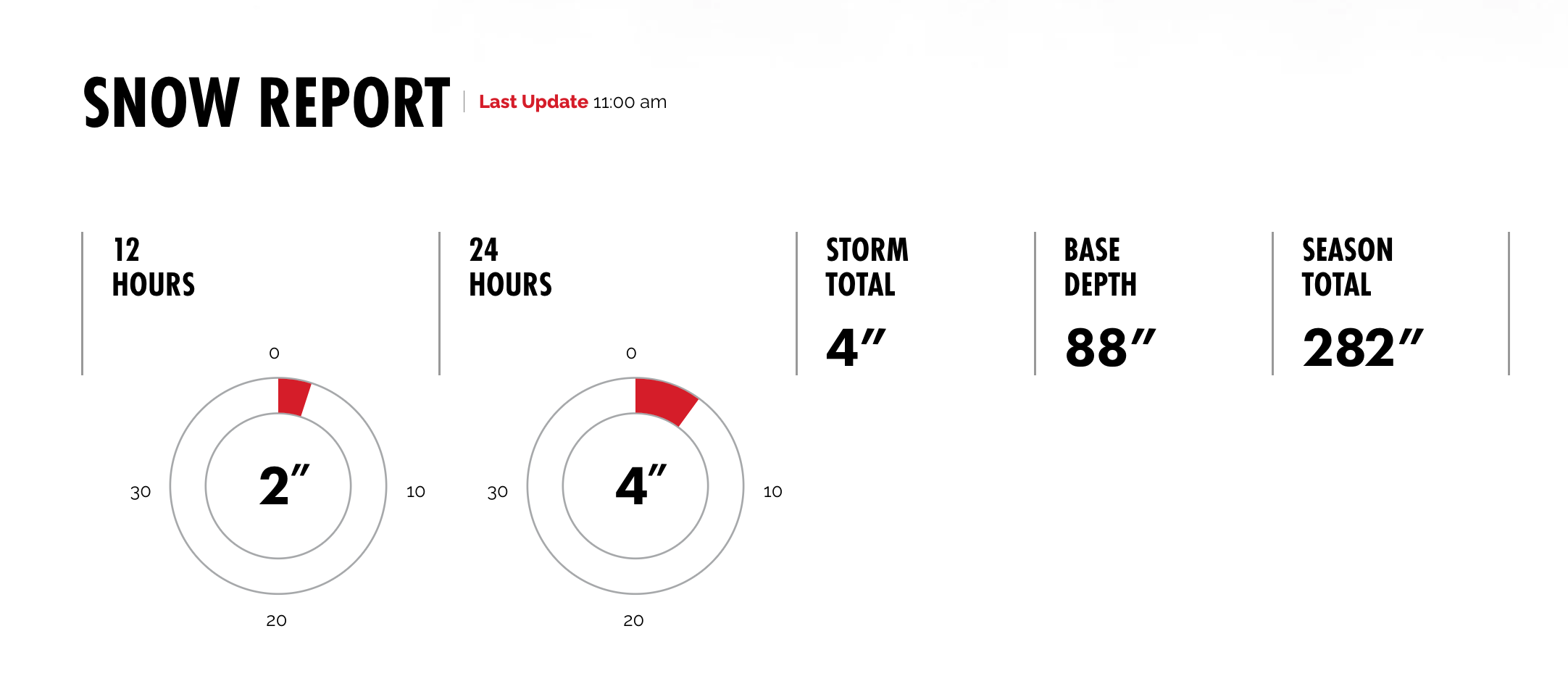 Weather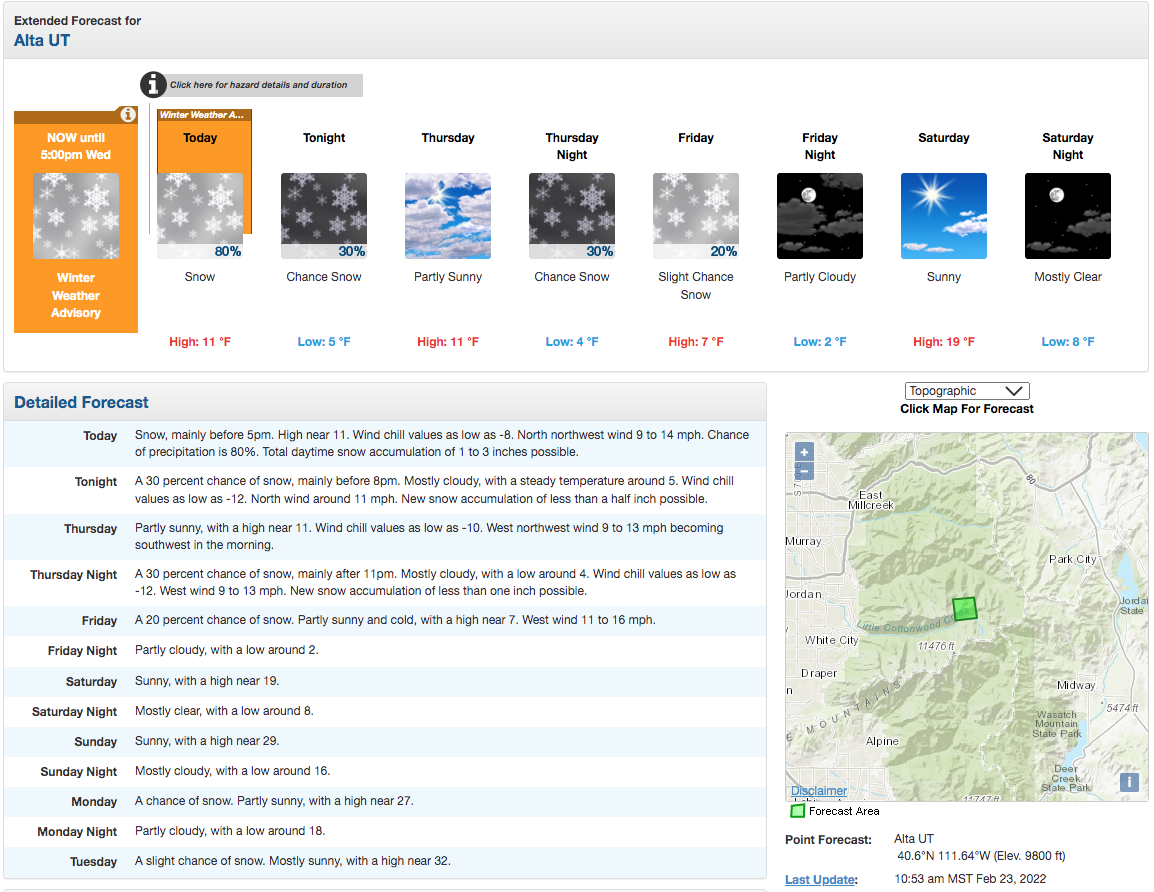 Photos