Report from April 19th, 2019
Big mountain skiing and wigglin' it on the same day?  
Yep, that's Alta right now.
Alta Ski Area in Utah opened legendary 11,068′ Mt. Baldy wall-to-wall yesterday for the 2nd day in a row.
The snow was still fun up there and the options plentiful.
I strolled up and cruised down "Little Chute" simply because the line is gorgeous.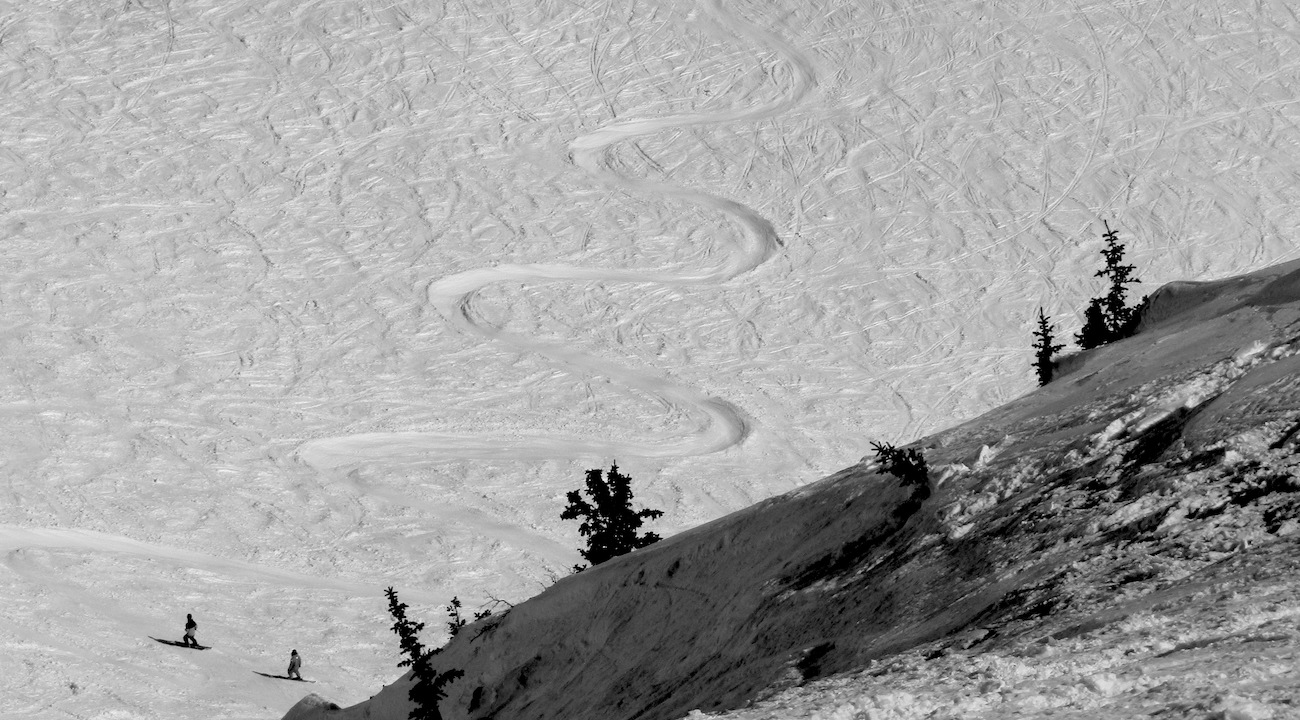 Little Chute was long, fun, and the snow was still wintery despite temperatures reaching 60F at the base area.
After Little, I spent the day on the wiggle and on the cruisy groomers off the Collins Chair.
Every chair ride I asked the strangers I rode with "How ya doin'?"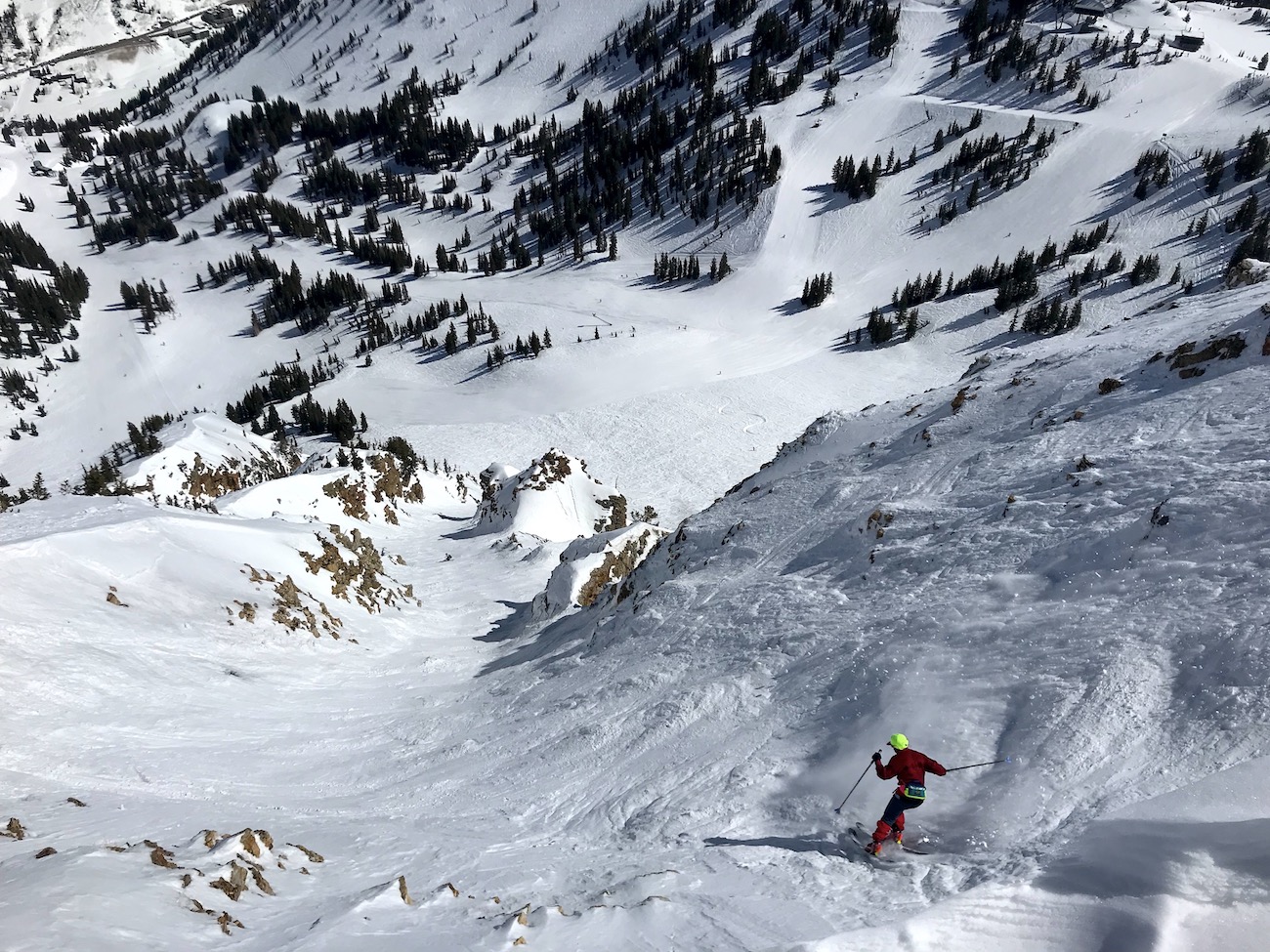 They invariably replied with upbeat remarks on what a gorgeous day it was and how happy they were to soak in some sun and warm weather.
Yesterday was a happy day at Alta.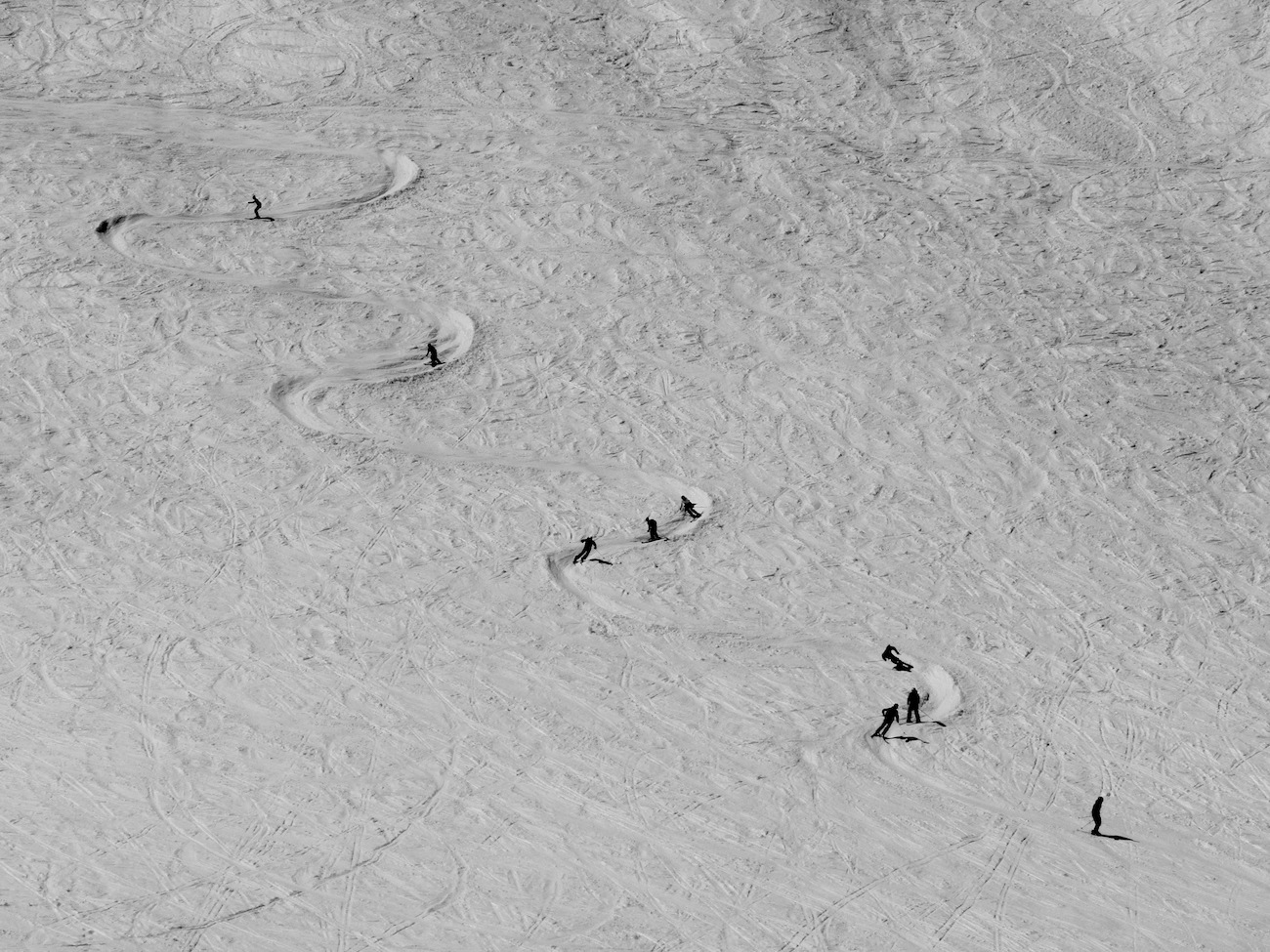 SNOW NUMBERS:
FORECAST:
PHOTOS: