Report from Thursday, April 14, 2022 
Brought to you by Alta Ski Area
"More January than January," is how friend of the Utah Avalanche Center Andy Van Houten described this wintery week the Wasatch is having.
It's been cold and snowy every day this week—I don't reckon I've seen the sun at Alta since last weekend.
But I'm not complaining.
For the first time since the storm started Monday night, Alta Ski Patrol opened up Ballroom and Backside today.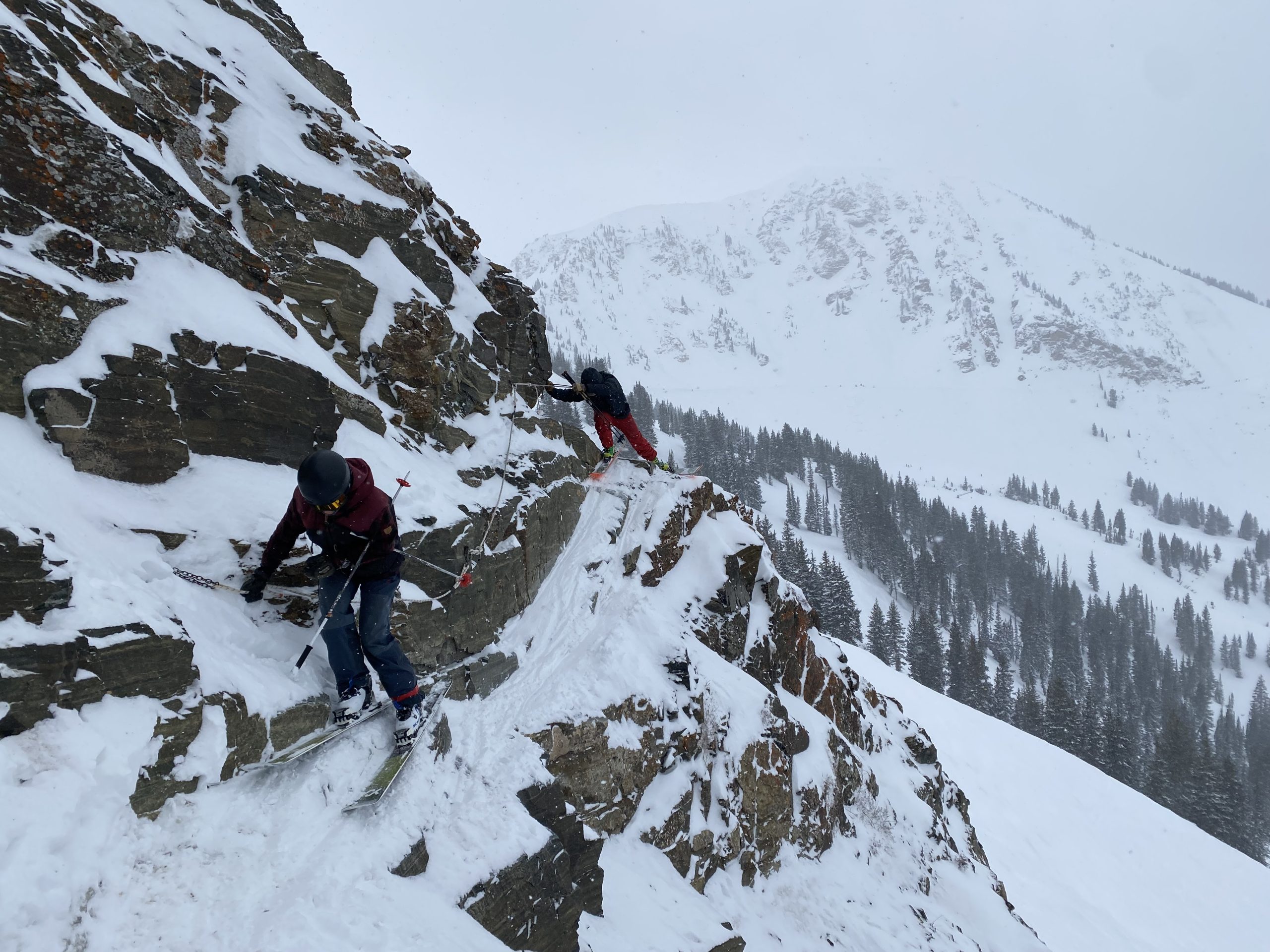 Over two feet of blower, winter powder was up for grabs this morning in those two zones.
Once I saw that the Backside gate was open, I started side-stepping up that way.
What I found when I got to the top of East Greeley was the best inbounds lap I've taken all season; two feet of beautiful, untouched pow for roughly 1,500 vertical feet to the flatlands below.
I surfed it, making wide-arcing turns in smooth, deep snow.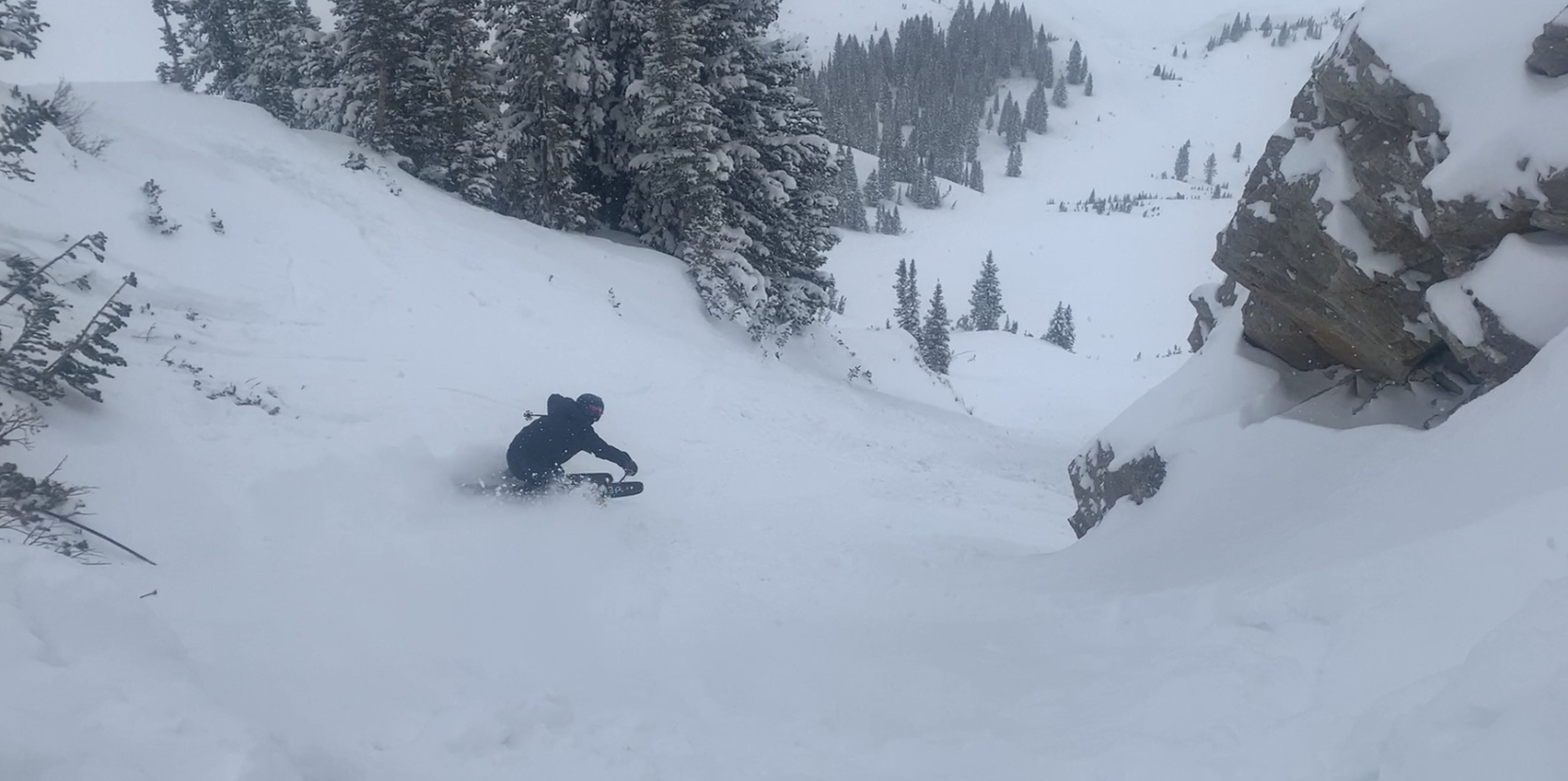 The snow was slightly heavier than it was yesterday, but you were still getting face shots.
Afterward, I linked up with friends Connor and Gavin and we went for a lap down High Eddie's on the Backside.
The roped traverse over there was spicy and the boot pack was slippery, but the snow in Eddie's was all-time.
We bombed it with ease—it was DEEP.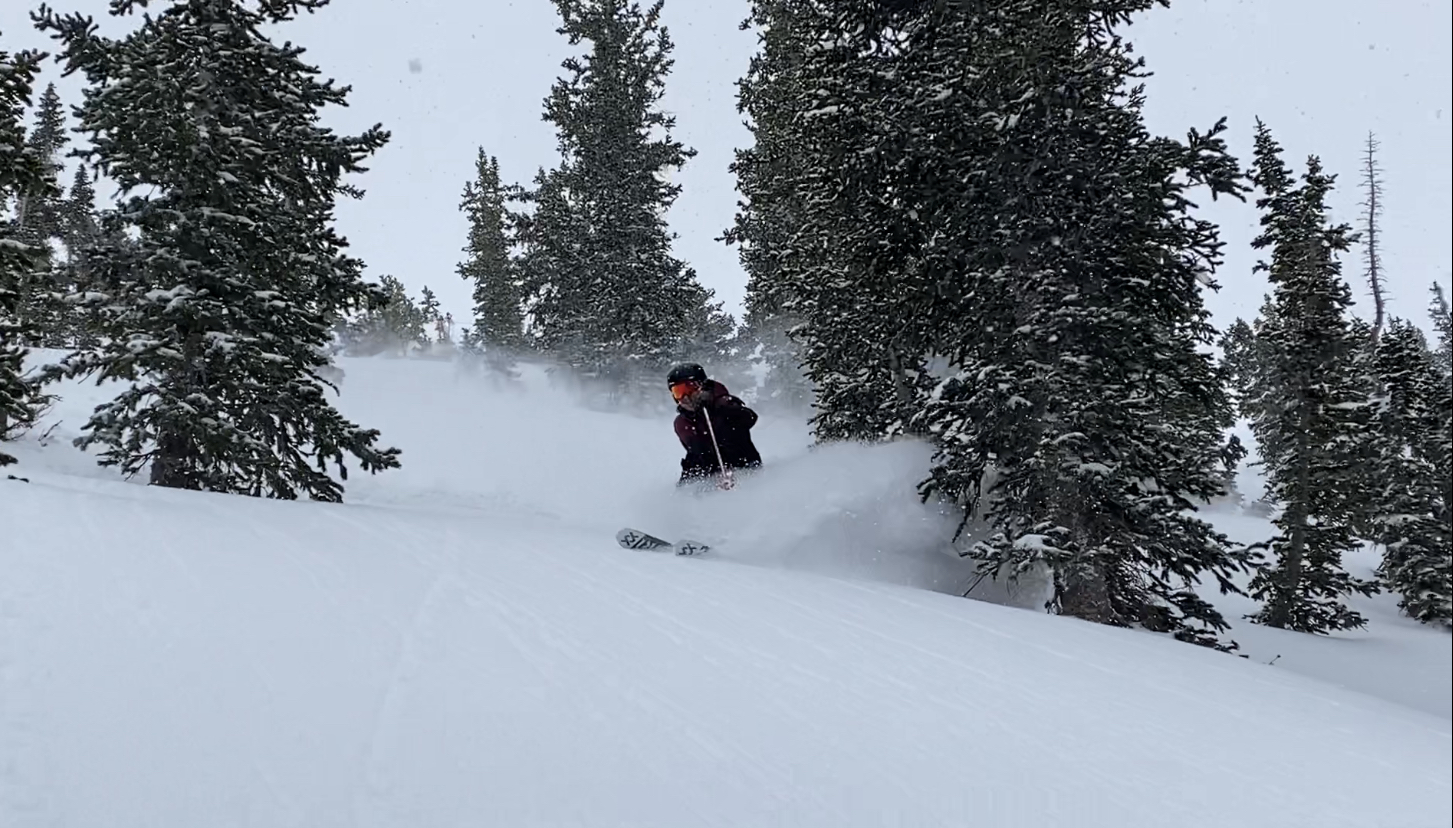 From there, Gavin and I took up Collins and hit our favorite secret sidestep that patrol had just opened.
We got first tracks in untouched, deep, protected powder in the trees that shot snow well over your head with each turn.
It felt like we were skiing backcountry lines but inside of the resort.
We were stoked (just keep the sound on in that video at the top of this report).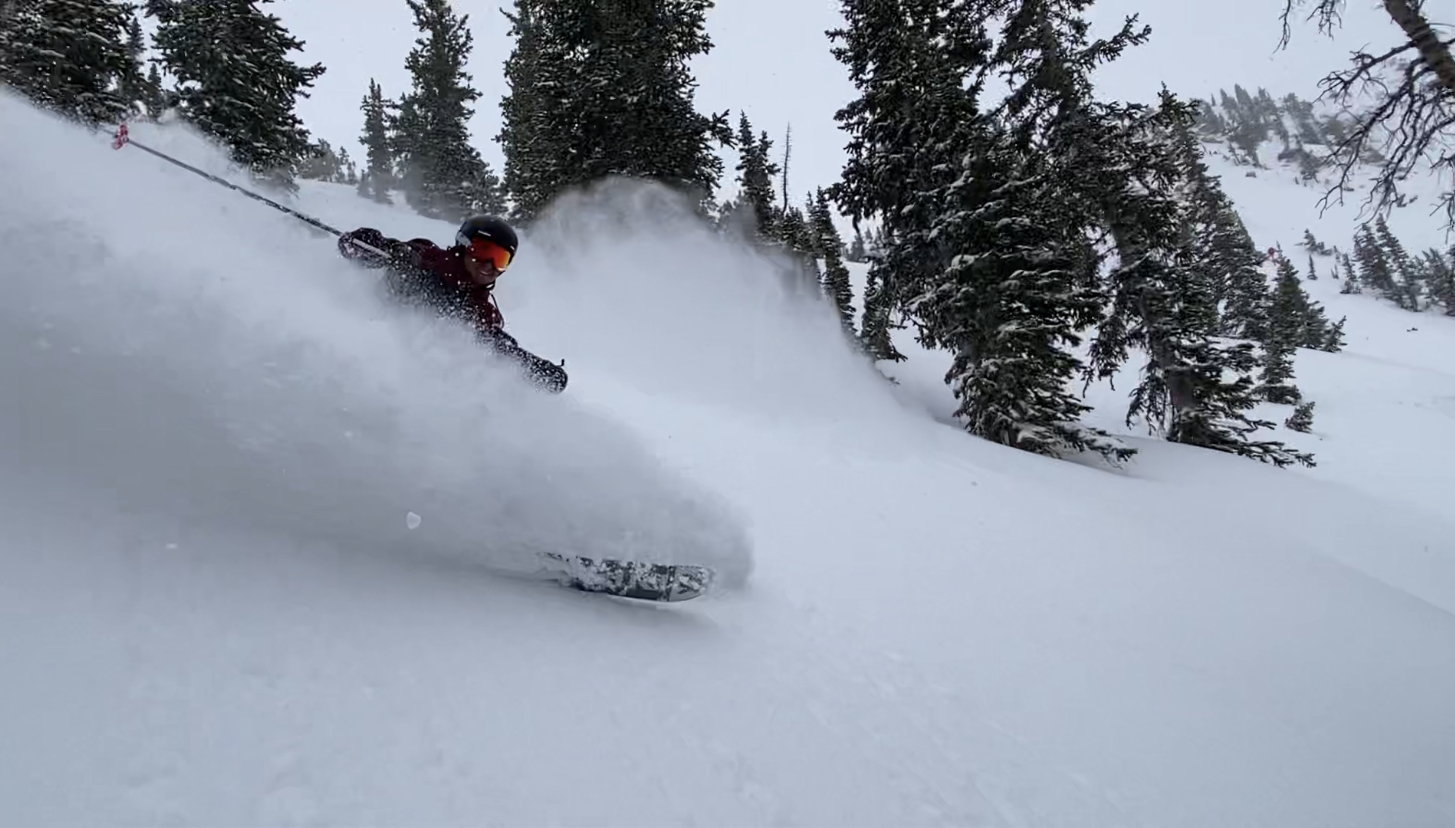 Somehow, the skiing today was better than it was yesterday.
I've been saying that every day this week.
I don't get it.
But I'm not questioning it, especially with another 4-8″ on the forecast for tonight through tomorrow.
It's not over yet.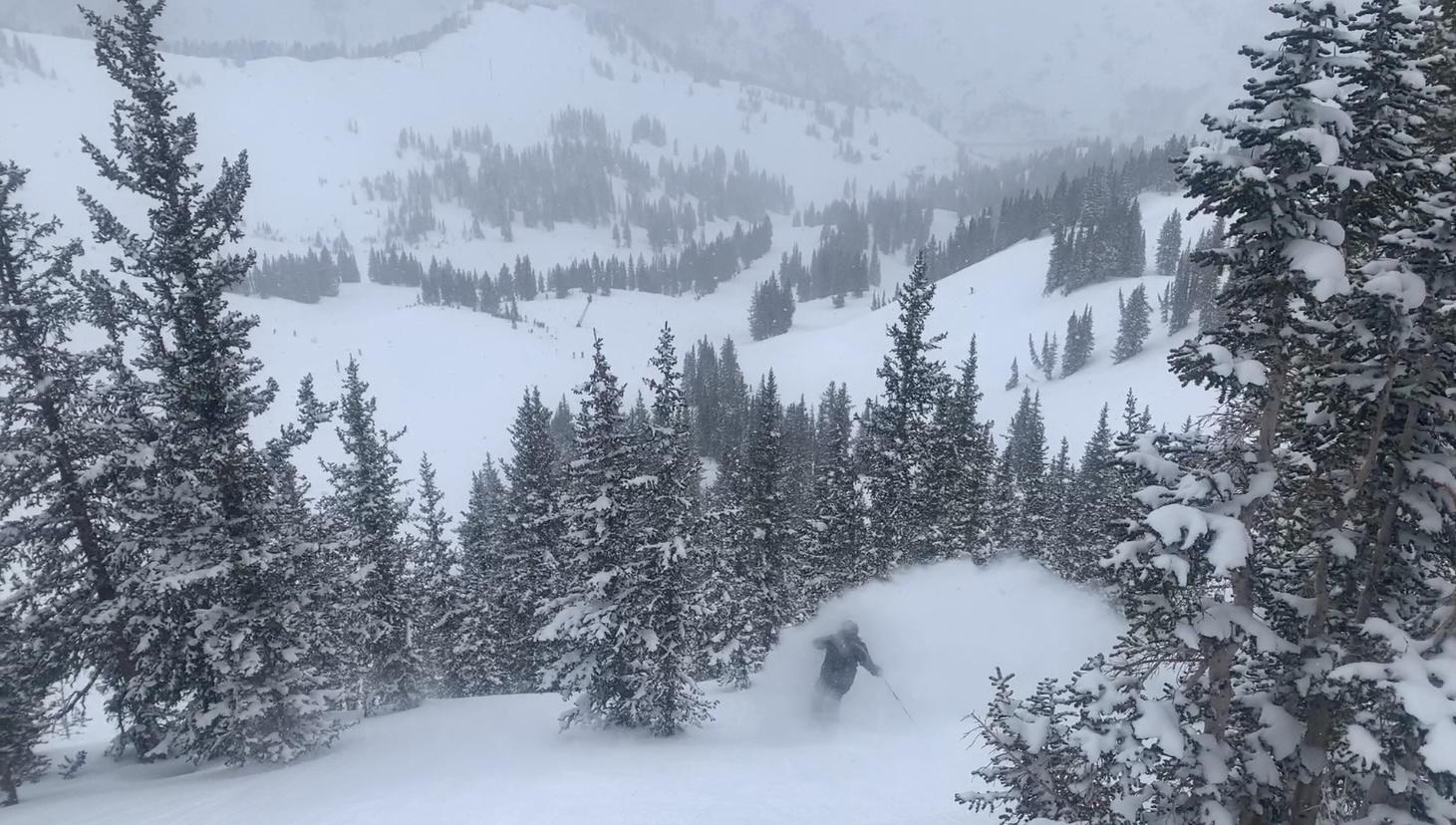 Snow Numbers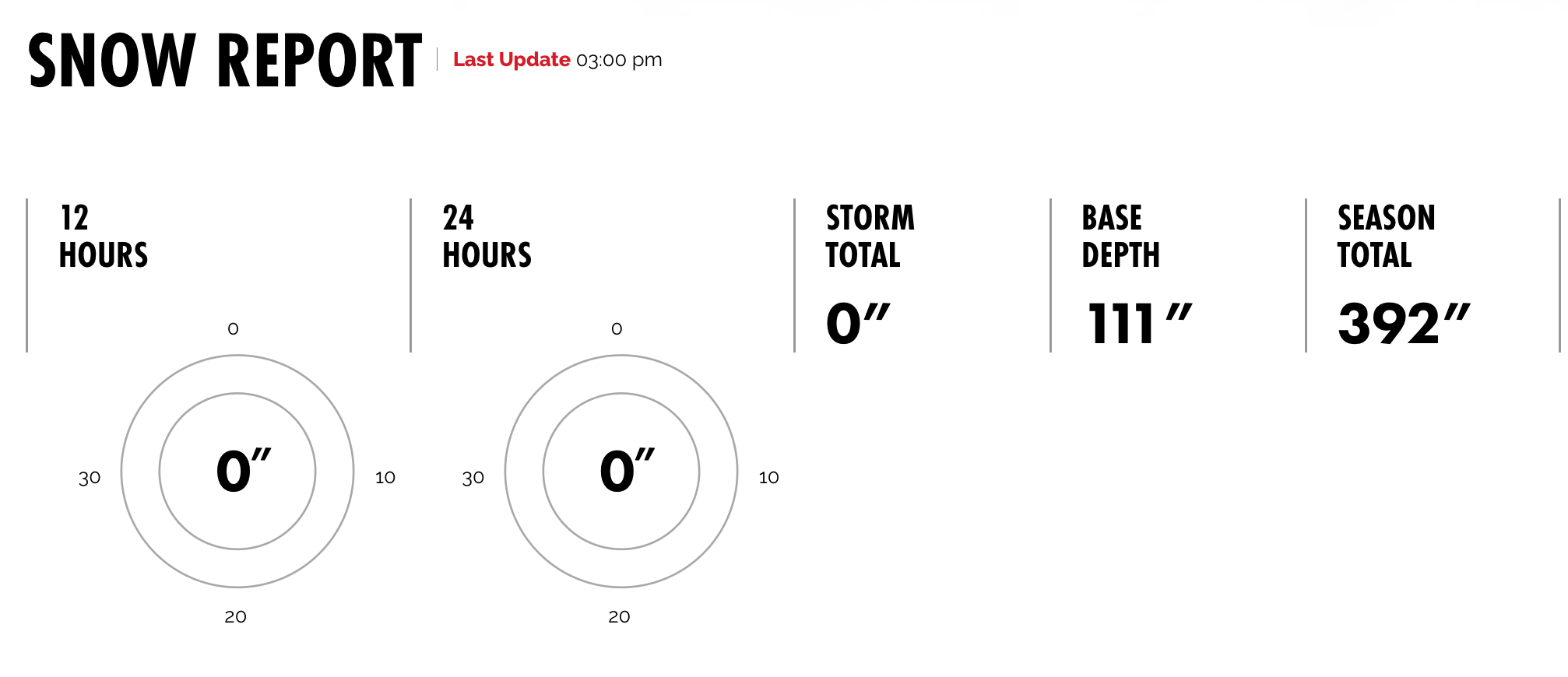 Weather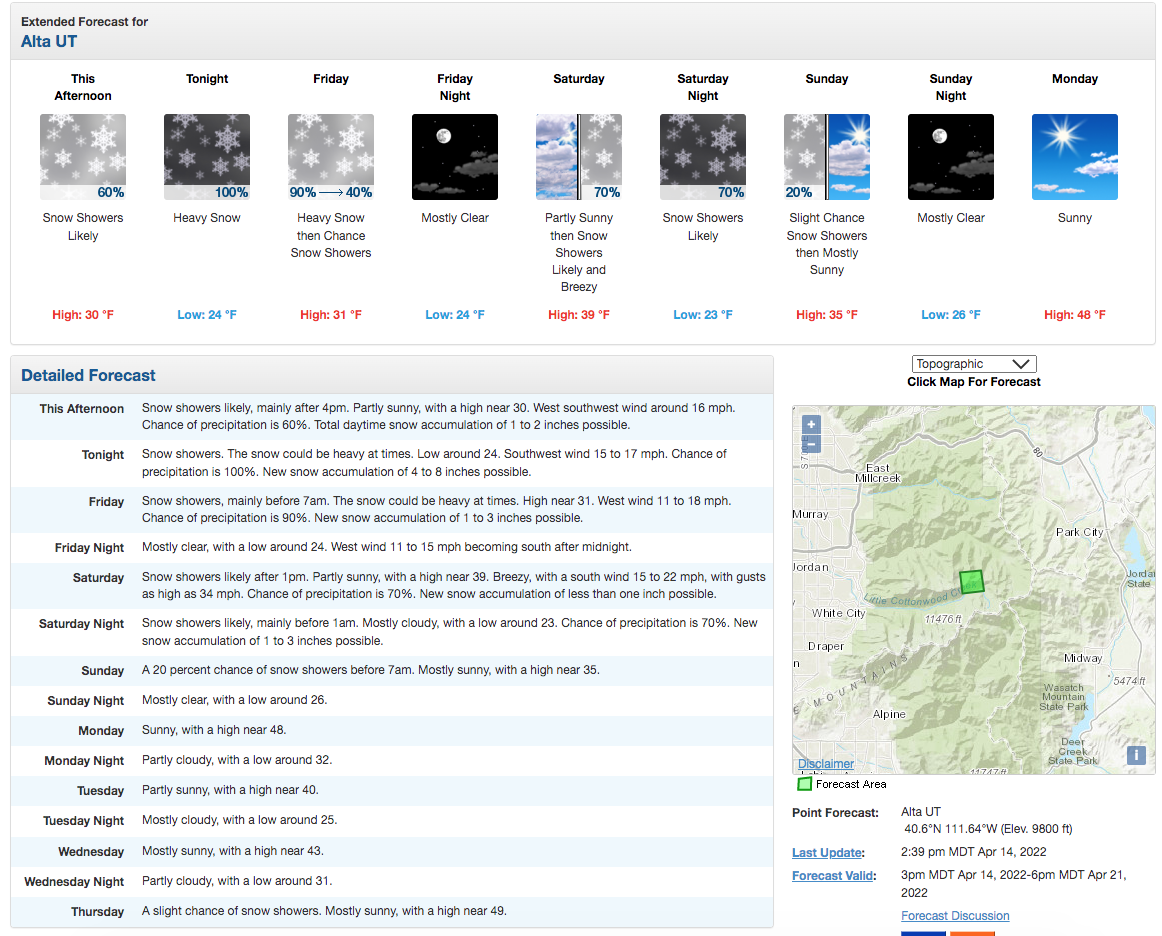 Photos