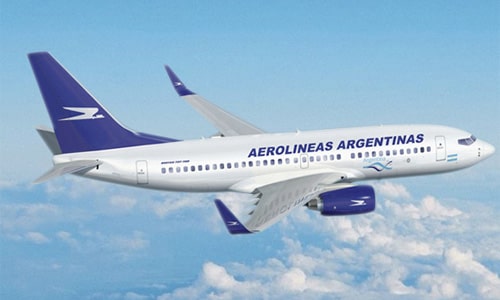 Argentina has banned all internal and international commercial flight sales until at least 1 September due to the coronavirus pandemic. Although we have yet to hear confirmation of South American ski resorts' intentions at this time, our own experience is that August and September are THE best months to ski there. With no flights being sold to or within Argentina, it looks like the season is essentially over before it has even begun.
The move is one of the strictest seen travel bans anywhere and prevents the sale and purchase of flights to, from, or within Argentina. The country's National Civil Aviation Administration issued the decree on Monday, adding that it was aimed at preventing airlines from ticketing flights not approved by the Argentine authorities.
"The problem was that airlines were selling tickets without having the authorization to travel to Argentine soil."

– a spokesman for President Alberto Fernandez said.
Argentina's severe measures, which follow the decision to close its borders to non-residents in March, mirrors similar actions from Ecuador, Peru and Colombia, who have suspended commercial flights but not gone as far as to impose such a lengthy extension.
Not everyone is happy though. Alta, a group lobbying on behalf of Latin American airlines, underlined the "imminent and substantial risk" to jobs, estimating that up to 300,000 jobs are now at risk and the decree was not "agreed with the industry".
President Fernandez has extended lockdown until 10 May, though areas with populations of fewer than 500,000 may see a return to normality sooner. Those smaller towns may see movement limited to half the population at a time, while limited recreational activities will be allowed within 500 meters (0.3 miles) of each home, reports the BBC.
Argentina has had 4,003 confirmed cases of coronavirus, with 197 deaths.
Argentina, officially the Argentine Republic, is a country located mostly in the southern half of South America. Sharing the bulk of the Southern Cone with Chile to the west, the country is also bordered by Bolivia and Paraguay to the north, Brazil to the northeast, Uruguay and the South Atlantic Ocean to the east, and the Drake Passage to the south. With a mainland area of 1,073,500 sq mi, Argentina is the eighth-largest country in the world, the fourth largest in the Americas, the second-largest in South America after Brazil, and the largest Spanish-speaking nation. The sovereign state is subdivided into twenty-three provinces and one autonomous city, Buenos Aires, which is the federal capital of the nation as decided by Congress. The provinces and the capital have their own constitutions but exist under a federal system. Argentina claims sovereignty over part of Antarctica, the Falkland Islands, and South Georgia and the South Sandwich Islands.