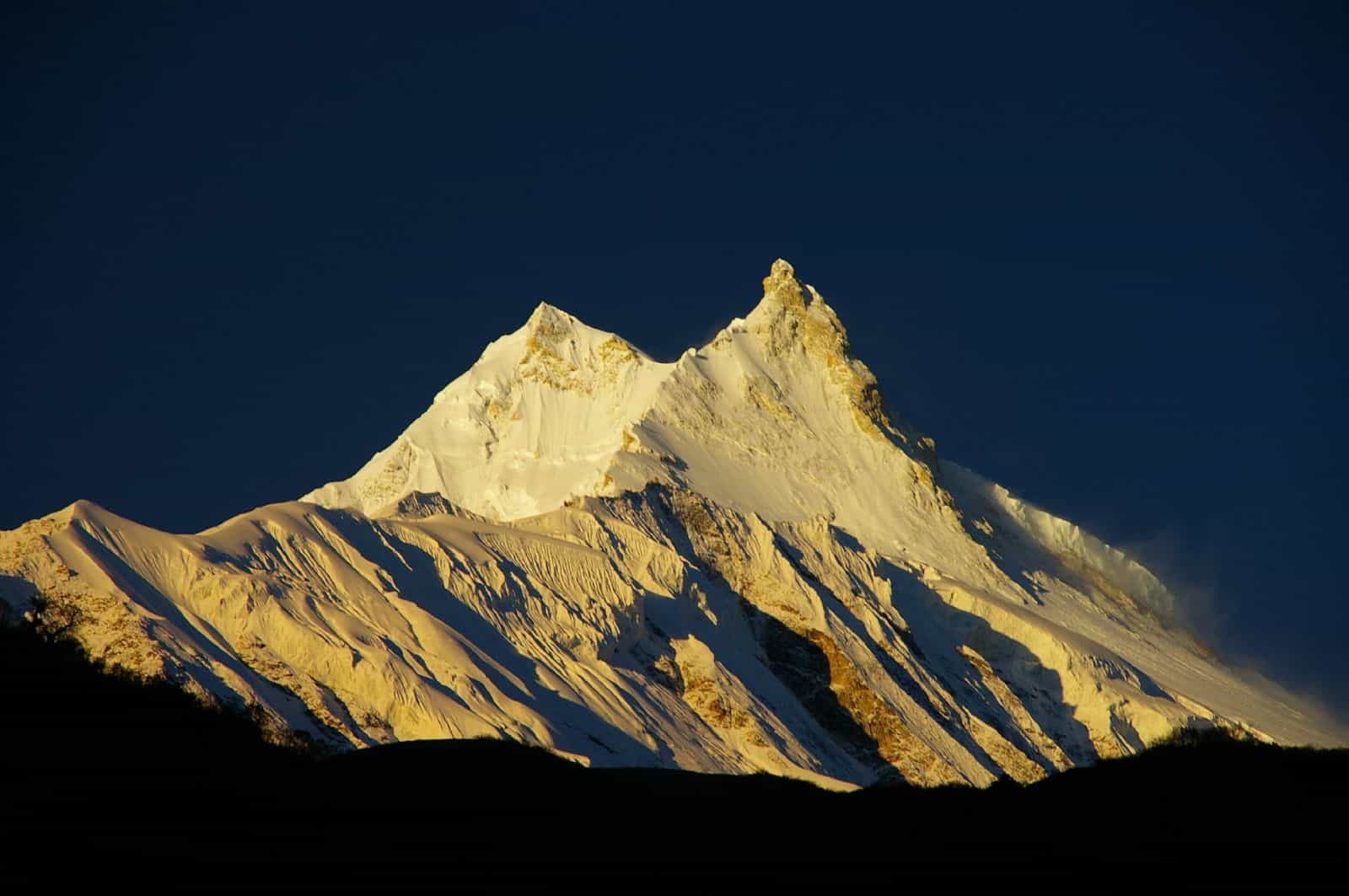 Local media reports that at least two climbers have been killed and as many as twelve injured after an avalanche tore through Camp IV on Nepal's Manaslu. Manaslu is the world's eighth highest mountain.
The avalanche struck the route while crews were transporting logistics to higher camps. A search and rescue operation is underway. Aerial searches by Simrik Air, Kailash Air, and Heli Everest are being conducted in the area, although bad weather is hampering search efforts.
Sherpa climbers from Seven Summit Treks, Satori Adventure, Imagine Nepal Treks, Elite Expedition, and 8K Expeditions are among the injured. After a snowy weekend, over 400 climbers planned to reach the 26,781-foot summit in the next few days.
Witness said there were two separate avalanches. A serac breaking on the upper ridge caused one and a second hit the lower slopes between Camp 3 and Camp 4. Conditions are still far from stable. Further avalanche risk, crowded sections along the fixed ropes, inexperienced climbers, and high stakes have made Manaslu a perilous place.
Almost ten years ago to the day (9/27/12), Glen Plake was caught in an avalanche on Manaslu while attempting to become the first person to ski from the summit without supplemental oxygen.
In an unrelated incident on the same mountain, there is a growing concern for American North Face climber Hilaree Nelson. According to The Himalayan Times, shortly after summiting Manaslu this morning, Nelson fell into a crevasse as she skied down.
According to Wikipedia, Manaslu is the eighth-highest mountain in the world, at 8,163 meters (26,781 ft) above sea level. It is in the Mansiri Himal, part of the Nepalese Himalayas, in the west-central part of Nepal. The name Manaslu means "mountain of the spirit" and is derived from the Sanskrit word manasa, meaning "intellect" or "soul." Manaslu was first climbed on May 9, 1956, by Toshio Imanishi and Gyalzen Norbu, members of a Japanese expedition. It is said that, given the many unsuccessful attempts by the British to climb Everest before New Zealander Edmund Hillary, "just as the British consider Everest their mountain, Manaslu has always been a Japanese mountain".
Manaslu is the highest peak in the Gorkha District and is about 64 km (40 mi) east of Annapurna. The mountain's long ridges and valley glaciers offer feasible approaches from all directions and culminate in a peak that towers steeply above its surrounding landscape and is a dominant feature when viewed from afar.