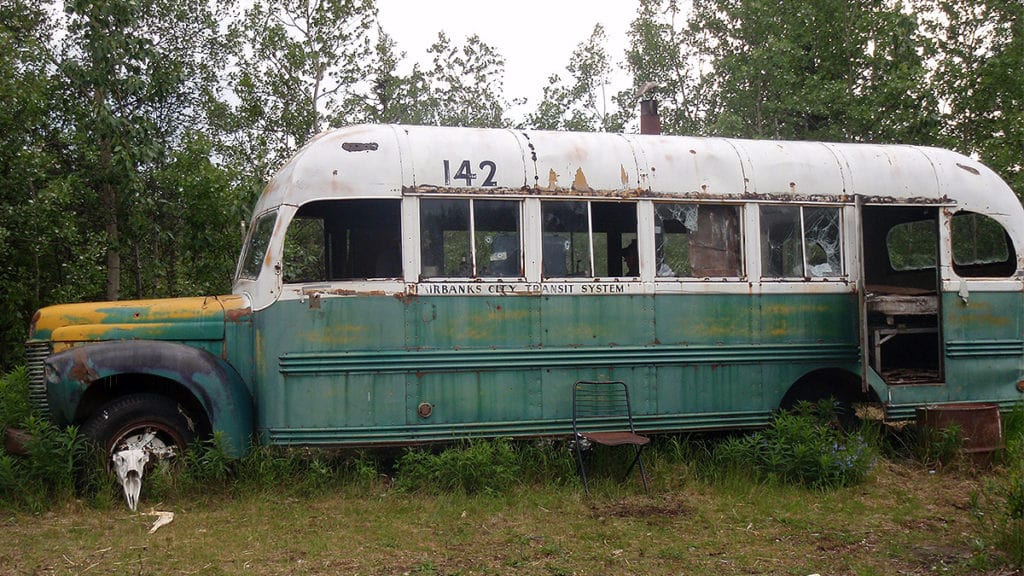 Another hiker has died in their attempt to reach the "Magic Bus," an abandoned city bus made famous by Christopher McCandless and Into the Wild.
24-year old Veramika Nikanava and husband Piotr Markielau, of Belarus, were attempting to cross the Teklanika River, just outside Denali National Park, AK on their way to the bus last Thursday. Nikanava lost her footing and was swept away by the current, Alaska State Trooper spokesperson Ken Marsh said in a statement. Markielau told authorities that he managed to pull his wife from the river about 75 to 100 feet downstream, but she had already passed away.
He was able to contact Alaska State Troopers just before midnight on July 25, and was retrieved by a police officer and volunteer firefighters on ATVs.
"Hikers rafters and others are encouraged to enjoy Alaska's outdoors and to come prepared for the challenging weather, water, and geographical conditions," Marsh said.
According to Ken Marsh, a spokesman for the troopers, the couple had been married for less than a month.
In 1992, Christopher McCandless spent 118 days living in the bus after hiking into the wilderness on the Stampede Trail, only to die there when the same river blocked him from returning. John Krakauer's novel (Into the Wild), and later a movie of the same name, telling the McCandless's story (which began as an article for Outside) made the bus a popular pilgrimage for tourists.
According to the Alaska State Troopers, search and rescue personnel responded to 15 calls involving the bus between 2009 and 2017. One, a 29-year-old Swiss visitor, died while crossing the river in 2010.
The investigation into Nikanava's death is ongoing.