The high elevation Beartooth Highway, US 212, connecting Yellowstone National Park with Red Lodge, Montana, has opened for the season, officials said.
The final section in Wyoming was cleared for summer travel on May 29, connecting with the opened Montana portion of the road. The opening comes as Beartooth Basin ski area, the nation's only summer ski area, opened on 1st June.
The 68-mile road, which peaks at 10,947-feet, typically closes from early Fall through April or May as a result of deep snow. After opening for Memorial Day last year, the road had to close for 5-days at the end of June due to snow. It then closed on September 11th for the winter.
The road was cleared on the Montana side on May 22, but a blizzard at the summit caused it to be reclosed. Crews work tirelessly through the spring to clear the highway, often encountering snowdrifts well in excess of 20-feet deep.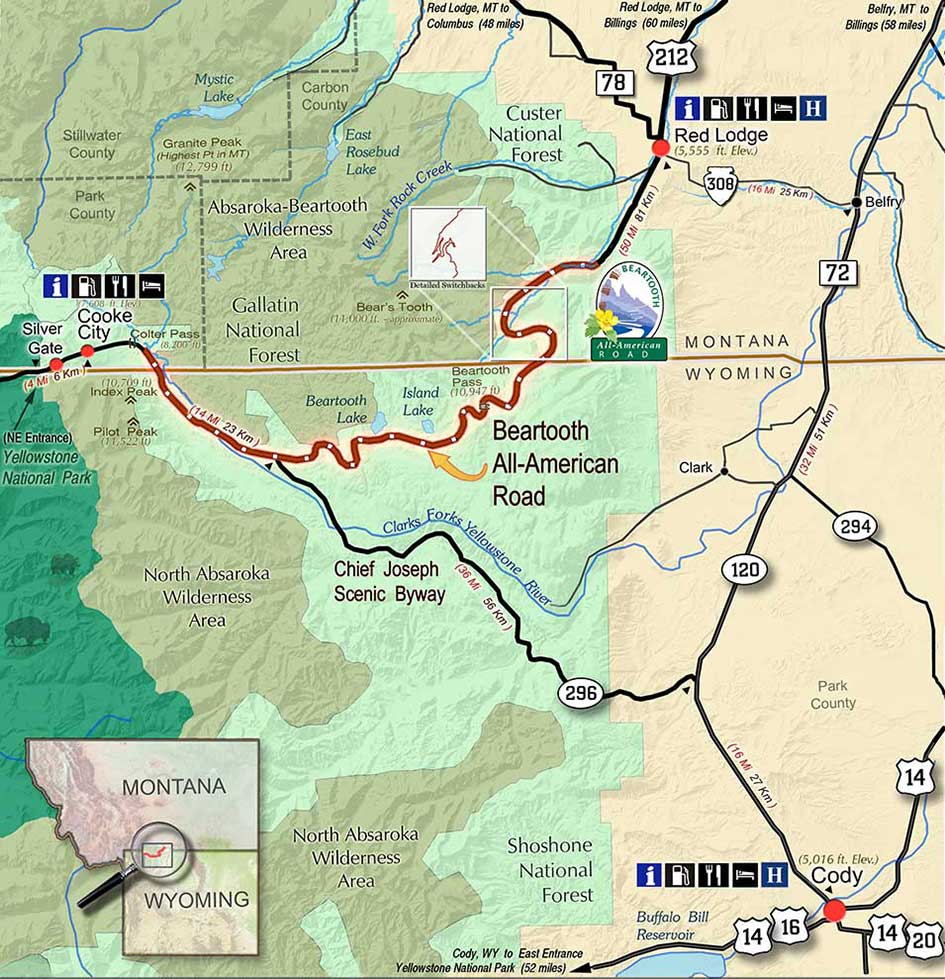 The Beartooth Highway is an All-American Road on a section of U.S. Route 212 in Montana and Wyoming between Red Lodge and the Northeast entrance of Yellowstone National Park, passing over the Beartooth Pass in Wyoming at 10,947 feet (3,337 m) above sea level. It has been called "the most beautiful drive in America," by late CBS correspondent Charles Kuralt. Because of heavy snowfall at the top, the pass is usually open each year only from mid-May through mid-October, weather conditions permitting.