Every skier, snowboarder, and hiker has that one mountain they have been drooling over to scratch off their checklist. For Bill Briggs, it was skiing down the Grand Teton in Wyoming. Over fifty years ago, on June 16, 1971, Briggs became the first skier to descend the Grand Teton. This peak reaches nearly 14,000 feet in elevation and is considered exposed and dangerous.
For Briggs, his descent was not only a remarkable personal achievement, it is also considered "a groundbreaking ski-mountaineering event in the U.S." For Briggs to ride out this line successfully he was required to climb ice on his 7,500-foot ascent, rappel down mandatory cliff faces, and ski through tight no-fall-zone areas.
Frequently referred to as the Father of Extreme Skiing, Briggs has been an enormous influence on the world of mountaineering and backcountry skiing communities. In addition to the Grand, Briggs was also the first to ski down other mountains in Grand Teton National Park and even led a 100-mile traverse through the mountains of Canada.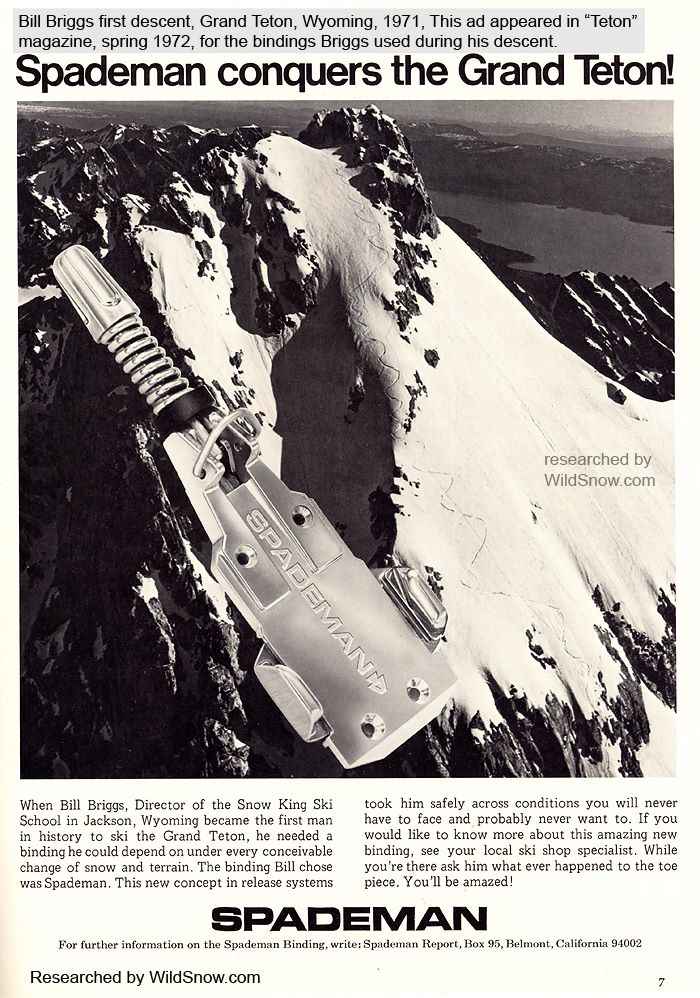 Even though Briggs is most commonly known for his gnarly descents and pioneering of the sport, he has also made a name for himself on the bunny hill. Since he purchased the Snow King ski school in the late 1960s, Briggs has dedicated his time to becoming the father of ski lessons and ensuring that anyone can learn to ride. Bill has been praised for being one of the greatest ski instructors:
"He's like an English professor giving a lecture, explaining theory with laser-like precision and demonstrating how to execute skills properly"
"His lessons are peppered with references to ski pioneers from the birth of the sport, mountaineers and racers, European and American"
"He's always patient. No matter how much you screw up, he'll say, 'That part was good'"
Bill Briggs has an unparalleled list of accomplishments in skiing, yet his most celebrated will always be that he was the first skier to ride down the Grand Teton. On the fiftieth anniversary of the feat, Stagecoach Bar in Wilson, Wyoming, celebrated with a party and reminded the mountaineering and skiing communities that legends are never forgotten.