Breweries across the country are pouring gallons and gallons of beer down the drain, as unsold kegs that would normally supply bars and restaurants are going 'out of code', brewer jargon for out of date.
$900 million worth of beer will be lost due to pandemic, says Bob Pease, president, and CEO of the Boulder-based Brewers Association reports the Denver Post. Many bars were increasing supplies in anticipation of March Madness, St. Patrick's Day, and Spring Break.
"We estimate there are over a million kegs (in the U.S.) right now that are sitting and going bad."

– Bob Pease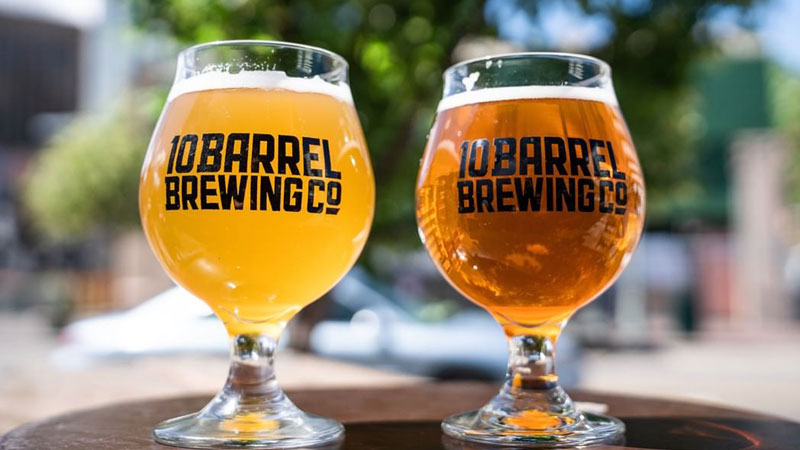 Typical kegged beer has a shelf life of up to 90-days. That is a 'best before' for when the beer remains at it's most flavorful and full-bodied. Drinking after this time period is not a danger to health.
"These beers aren't necessarily going to make you sick, it's more that they won't be the target flavor profile and they will taste off. Breweries determine their dates based off of styles and various different aspects of ingredients they put into the beer."

– Shawnee Adelson, executive director of the Colorado Brewers Guild
Although many of the larger breweries are also afflicted by this issue, they have the infrastructure and money available to switch processing to bottles and cans to sell in retail stores. Smaller breweries, however, cannot turn this around so quickly. 40% of their beer is sold on draft. One brewer in South Carolina revealed that his sales are down 70% on the same period last year. New Glarus Brewery, in Wisconsin, is dumping up to 10,000 kegs to be turned in to farm fertilizer, and Crescent Crown from Arizona will have to dispose of 20,000 kegs at a cost of $3-million.
Median sales for the craft-beer industry have plummeted 77% since the coronavirus closed bars and restaurants last month. A new survey now shows that most breweries say they can't survive three months under current conditions, the National Brewers Association reports.