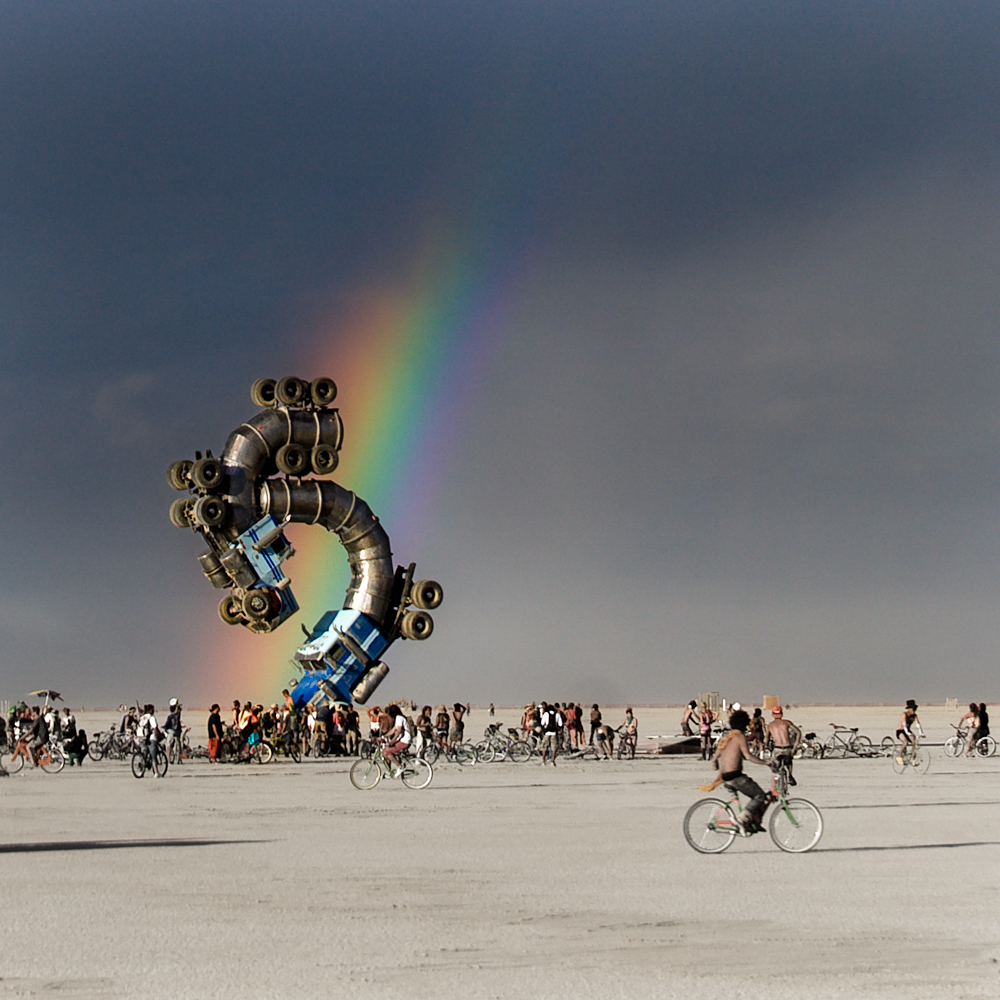 ***Article was originally written in 2013***
What you must know is that Burning Man is a VERY SOPHISTICATED POLICE STATE, EXTENSIVELY PATROLLED and MONITORED by State and Federal Officers. They literally motor by your camp every twenty minutes looking for someone, 'anyone', to bust. Not to mention Camp Spies in costume and Special Operations sporting night vision goggles and underage shills. And their interest is simple – they're dying to give you a citation. They could care less about what you're doing, what they're keen about is the 'enormous' amount of money generated by these citations, more citations = more money for State and Federal coffers. If you go, check out their equipment, it will all be brand new and state of the art. And who do you think pays for all of that personnel and equipment?  Ding! Ding! Ding! You guessed it, the 'Burners'.
Federal Law always trumps State Law. Since the federal police are at Burning Man, you'll still get busted for pot:  State vs. Federal Law: Who Really Holds the Trump Card?
Now how does ol' Mota Bota know about this?  Well, my first Burn was in 1992, and there were both State and Federal officers around, but they were kinda like us, enjoying the festivities and looking out for our safety, not our wallets – what a concept!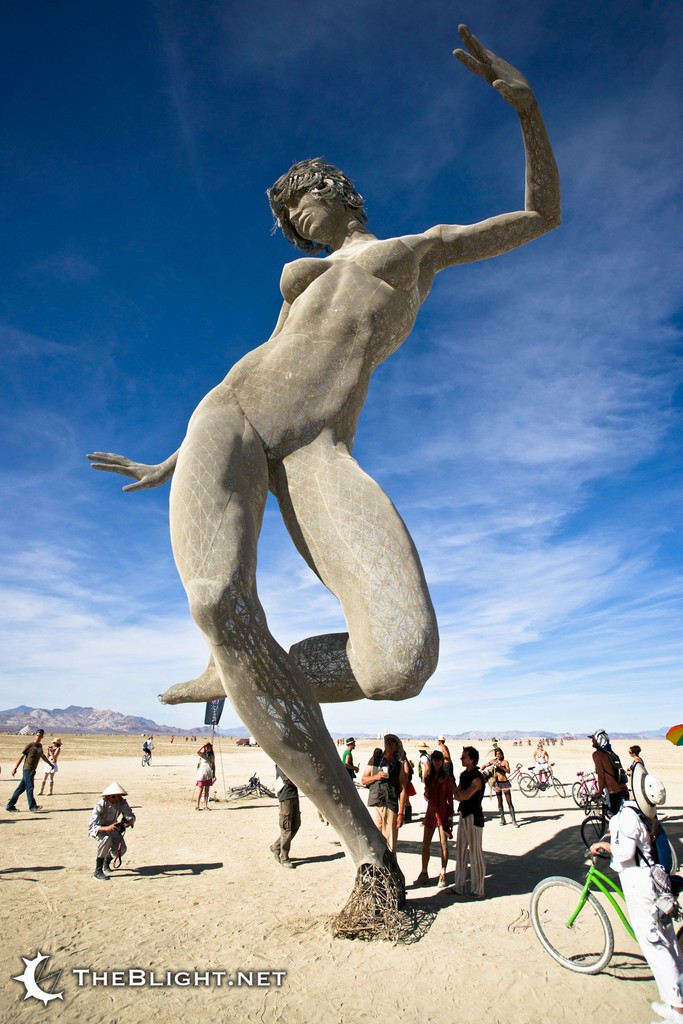 Now fast forward to my last Burn in 2009.  In my camp alone a gentleman was busted for marijuana while driving within the Burning Man compound (the most dangerous place to drive). He had a faulty taillight on his trailer and a pot tin on his dash. The officers could've cared less about the taillight, but eagerly sighted him for the pot. That citation was $675., to be paid within 45 days, and if not, a warrant would be issued, the infraction amount increased, and the citation would be part of his permanent record. My lovely neighbors across the street, a young working couple of 40 with toddlers at home, offered (like scads of others) a free bar. They were visited by an underage shill from Special Operations and busted. That citation was $1,500, to be paid in full within 45 days, with the same scenario as above.
This was just in my camp and the neighbors across the road! They (Law Enforcement) are solely interested in the money, and can you blame them? Let's assume this year they bust a modest 500 people, with an average fine of $1,000. –  folks that's half a million dollars! – 'if' the fines are paid on time, if not, that number escalates substantially.
So What Do You Do?
1.  Make sure your vehicle is currently registered and all the lights are working properly.
2.  Never 'ever' go over the speed limit 'anywhere' (especially inside the BM compound).
3.  Don't 'at any time' ride on top or outside of your car, and wear your seatbelt at all times accordingly.  The art cars will be excepted once they're sanctioned.
4.  No open alcohol containers in your vehicle at any time, period.
5.  Never smoke pot in a public place – the world's easiest bust via odor.
6.  Never smoke pot in your car – even when parked, keep it in the tent.
 7.  If you're going to do a free bar, 'check IDs' if you're the 'least' bit suspicious of an underage drinker.
 8.  Know your rights, they still need probable cause to search your vehicle.
 9.  Never offer drugs to strangers – especially those two cute chicks, they're narcs!
 10.  Keep any drugs concealed en route to BM – party when you get there.
11.  Use common sense and trust your gut, if someone seems cool, they probably are;  if they seem flaky, they probably are.  The neighbors you camp with will be the most trustworthy.
 12.  REMEMBER, BURNING MAN IS THE MOST DANGEROUS PLACE TO DO OR SHARE DRUGS IN THE USA.
 13.  And lastly, go to 'jackrabbitspeaks' – this is the official e-mail site of Burning Man – and type 'law enforcement' in the subject column.  You can also check out 'citations' and 'arrests'.  Read what Will Chase and the Burners have to say about law enforcement because I'm sure I've missed a few things.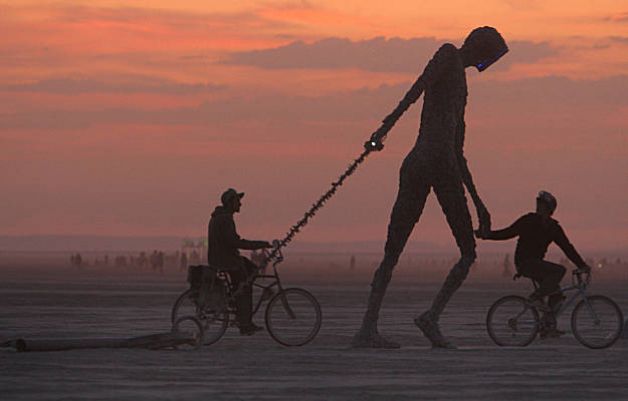 Burning Man is a cathartic experience like no other.  The people, the art, the machines, the music, the fire, the sharing, the shelters, the theme camps, and the costumes; all make for an unforgettable experience, just be smart and make it a great experience.
– Mota Bota 
PS: Mota will be at 'Symbiosis' this year.