TAHOE CITY, Calif. (July 12, 2023) – Nineteen miles of trail that travel through Desolation Wilderness from Echo Lakes to Lake Aloha are in desperate need of extensive restoration work due to high use, erosion, and extreme weather events. To address this critical need, the nonprofit Tahoe Fund is partnering with the Tahoe Rim Trail Association to launch a $50,000 matching campaign.
"In the last year alone, the section of trail that travels from Echo Lakes to Lake Aloha had over 2,000 trail users per week between June and September," said Morgan Steel, executive director, Tahoe Rim Trail Association. "With the support of Tahoe Fund donors, we will be able to undertake major restoration work to repair and fortify this popular section of the Tahoe Rim Trail system co-aligned with the Pacific Crest Trail."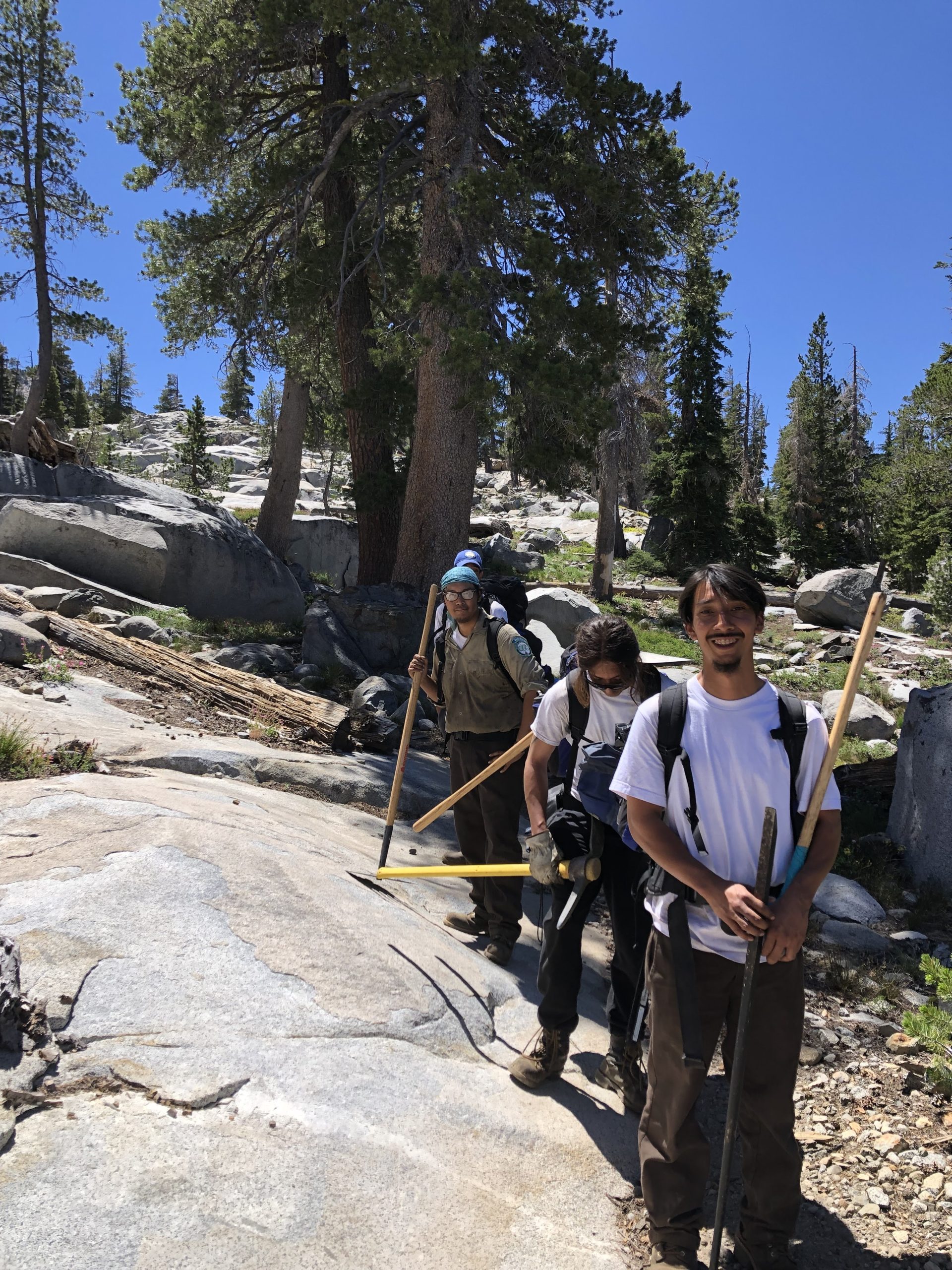 The work to be completed over the next two years will include re-establishing the trail tread, completing extensive rock work to make the trail surface safer for hikers and equestrians, and adding drainages to decrease erosion. Together, these trail restoration activities will protect water quality, prevent habitat and landscape fragmentation, and protect sensitive biological resources.
"This beloved section of trail takes you to gorgeous alpine lakes and through pristine wilderness," said Deb Howard, Tahoe Fund board member. "We're calling on our community to help fund this restoration work to give all trail users a safer, more enjoyable experience, while also reducing the impact on Tahoe's sensitive alpine environment."
All donations to the Echo Lakes Trail Restoration project will be doubled until the $50,000 fundraising goal is reached. Contributions will also be matched with funding from the Latrobe Fund and in-kind contributions from California Conservation Corps, the Pacific Crest Trail Association, and the US Forest Service.
Learn more about the project and donate at www.tahoefund.org/desolation.