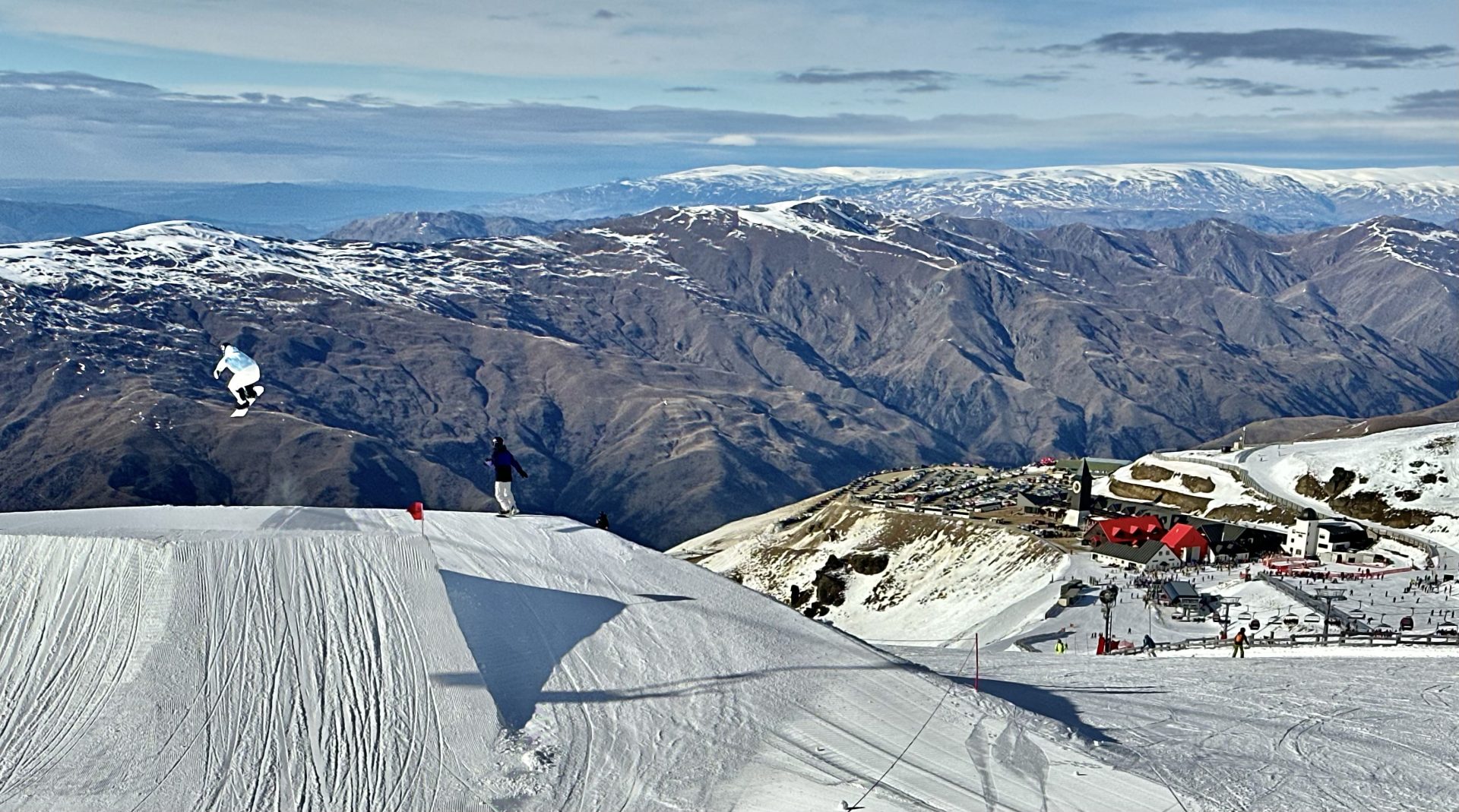 Report from August 23, 2023
A mainstay of New Zealand mountain culture, Cardrona Alpine Resort, outside sun-kissed Wanaka blends seamlessly the full spectrum of an experience on snow.
From beginner lessons to family picnics, hiking lines, or hot laps before work, Cardrona (Cardy's to its friends) offers razzle-dazzle to suit any interest.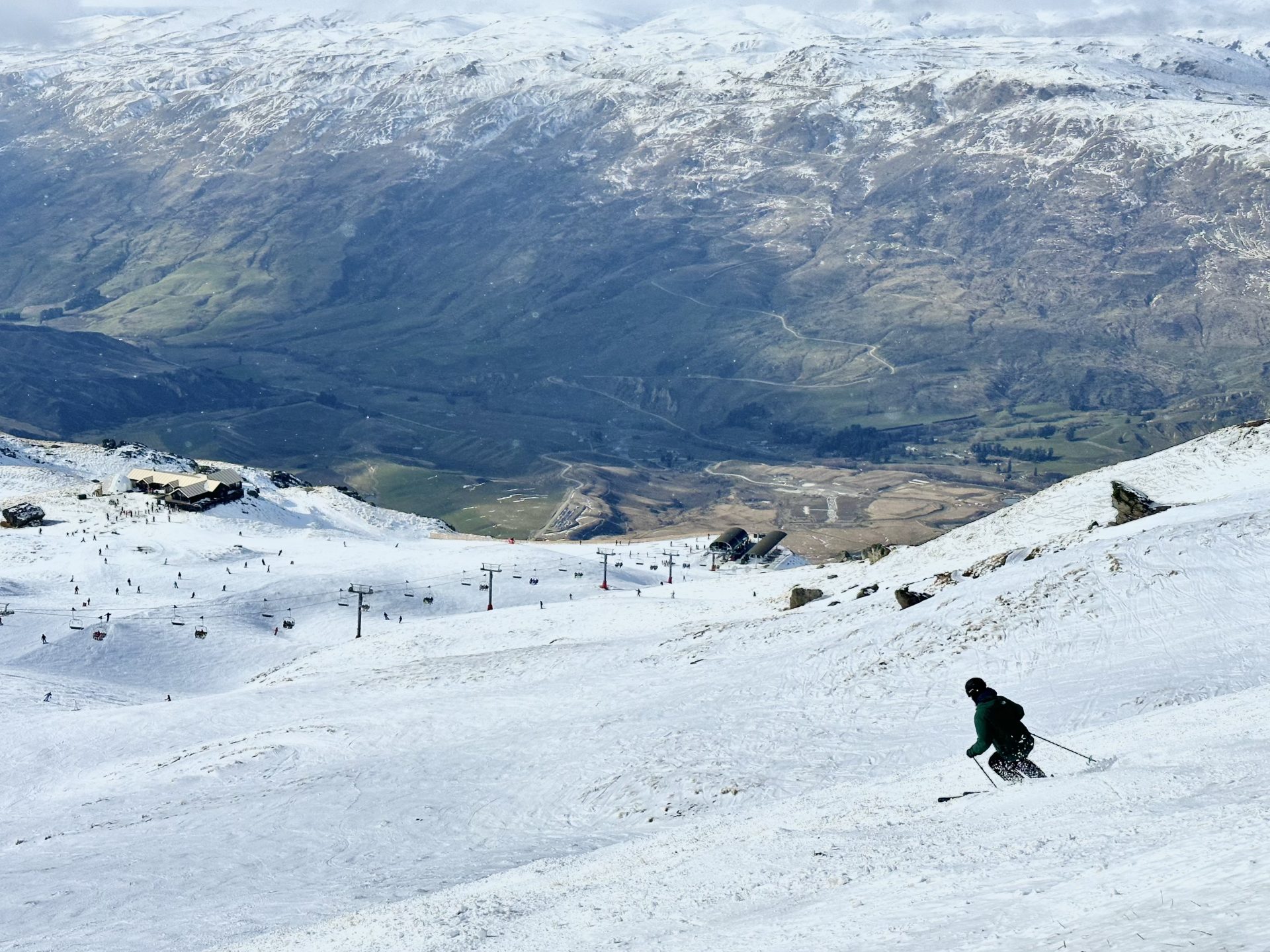 From its starburst start in 1980, the dynamic destination has proven a unique light in the snow universe. Designs called for the base area at Cardy's to roost in the middle of the resort–a rare move for an up-and-coming development. Added to that, an artful population of ski femme fatales made it their mission to grow a bra fence at the base of the Cardy's access road by hanging an upper-torso undergarment each or any time a ski lady left town. (it still stands, btw)
Cardy's unfurls a delightfully blank canvas for its guests. Families of all abilities enjoy dipping into the spectrum of lifts or programming options on offer at the resort while comp circuit heavy hitters go round-for-round among immaculately manicured terrain parks or the international standard halfpipe.
Naturally, gear hire and lessons are at the ready–plus Cardy's has tailored programming for micro groms, adaptive athletes, or specialized coaches for when those once first-timers turn freestyle fanatics.
Sightseeing is brilliant from the comfort of a Cardy's Chondola (chairlift-meets-gondola). There's no shortage of eatery options for empty tum or keepsake selections when it comes to a bit of retail therapy. And accommodation arrangements can be set up with ease.
Pinch us, but a bold and beautiful high-pressure system produced yet another diamond day for our Cardrona trip. Hardly a breath of wind nor a wisp of cloud was felt or seen.
Again and as always, the terrain of Captain's served up appeal from summit to drive station, with all manner of good turns in between. The snow surface is uniformly grippy as well as absolutely workable, and the terrain menu keeps it fresh across Cardrona's more than 1100 skiable acres and 6200 feet of elevation.
Seasonal tide dependent, Cardrona keeps it cranking for downhill action from late June through mid-October. And be assured, the Events Calendar is plain-ol-packed with thrills or tom foolery from first chair til final.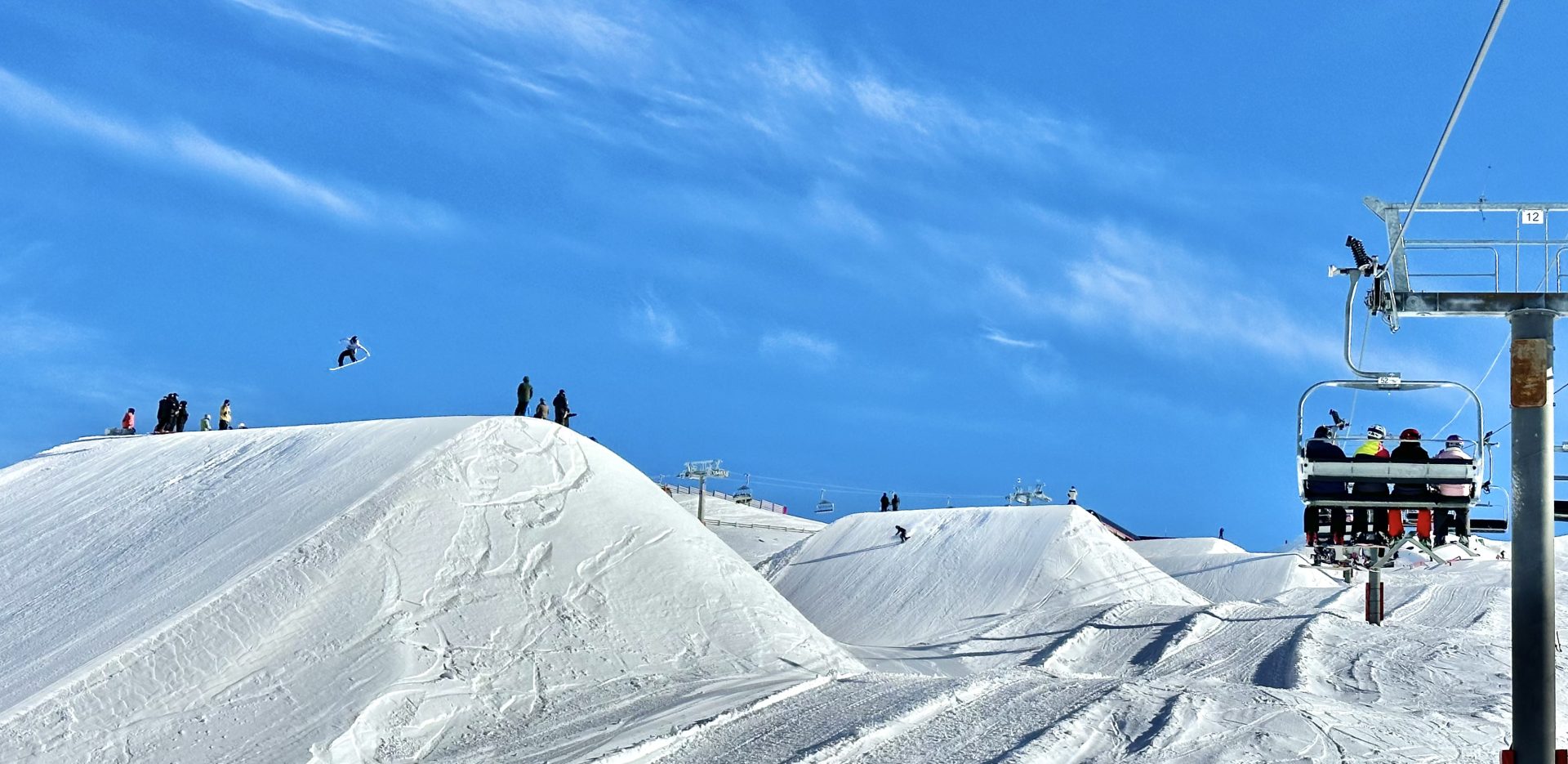 Arriving at Cardrona Alpine Resort requires little more than a picturesque, zippy drive from the super fun town of Wanaka or an even more direct slingshot from the hamlet of Cardrona proper.
Ample carpark space awaits those piloting personal vehicles. But a number of user-friendly options in on-mountain transport are also within easy reach and extend to include nearby Queenstown.
Cardrona Alpine Resort is a happy branch of the RealNZ family tree. The firm has set a new and rising benchmark in experience-forward, responsible tourism throughout New Zealand. Thanks to its guiding outlook, Cardy's continues to be a pillar among an already marvelous Southern Lakes region and a leader in on-snow mischief for the nation at large.
Skiing is believing, dear friends, and we look forward to seeing you at Cardy's soon!
Extended Forecast
Gallery