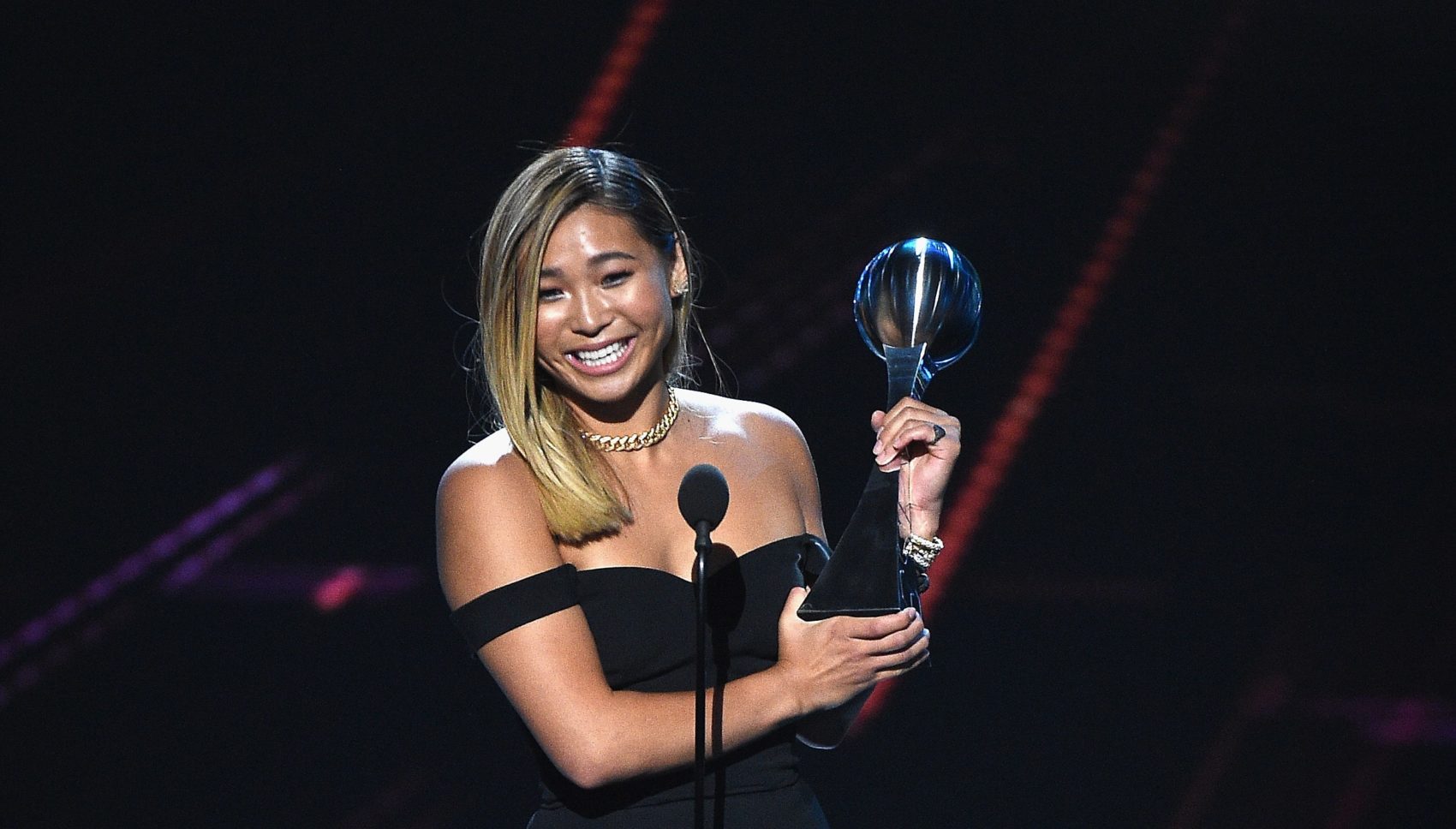 The 2019 ESPY Awards Ceremony took place Wednesday night and US Ski & Snowboard star Chloe Kim took home her second-consecutive Best Female Action Sport Athlete Award.
"I am so happy to win another ESPY and I just feel so humble and grateful to be in the same category as these other incredible athletes," Kim said.
The show was hosted by former Saturday Night Live comedian Tracy Morgan at the Microsoft Theater in Los Angeles, CA. The Awards show highlights the most significant moments over the past year in athletics and attracts some of the top personalities in sports and entertainment. The event celebrates athletes overcoming challenges, breaking barriers and pushing their sports.
The current Olympic and FIS World Champion Chloe Kim topped the podium at five out of six events she entered, winning at a rate of 83%. In doing so she completed over a full year of victories by winning every major competition she entered from the 2018 X Games to the 2019 FIS World Championships. If her prowess in the halfpipe wasn't impressive enough,  the motivated 18-year-old phenom plans to take on a new challenge this fall by starting her college academic career at the prestigious Princeton University.
Kim was not the only US Ski & Snowboard athlete nominated for a 2019 ESPY Award. US Alpine star Mikaela Shiffrin was nominated for Best Female athlete and for good reason. Shiffrin had a record-setting 2019 season including 17 FIS Ski World Cup victories, four World Cup titles and three World Championship medals – two golds and one bronze – including becoming the only athlete in the history of ski racing to win four successive World Championship gold medals in a single discipline (slalom).
However, the night belonged to Alex Morgan of the US Women's National Soccer Team, who took home the award. With the ESPYS following close behind the US Women's National Team World Cup victory, the sports world was still buzzing at the 27th Annual ESPY Awards ceremony. Morgan and the US Women's National Soccer Team also won the Best Team Award after a tremendous performance over the course of the past month of World Cup competition.
Kim and Shiffrin's ESPY Award Nominations solidify what was a very well rounded and successful season for US Ski & Snowboard teams and athletes. Click here for more highlights and milestones from the 2018-19 season.