Colorado Search and Rescue Teams have been busy this year—and there are no signs of letting up. People around the world have been turning to outdoor recreation during the COVID-19 Pandemic. Lake County Search and Rescue saw nearly a 300% increase in call volume between 2019 and 2020. Outdoor recreation is generally COVID-19 safe while other forms of recreation have been shut down. If you can't go to an amusement park, movie theater, or dine in at a restaurant, why not go hiking, skiing, biking, or climbing? This increase in outdoor recreation means increased backcountry usage, ultimately meaning more missions and responses for search and rescue teams.
Western Mountain Rescue Team (WMRT) in Gunnison, Colorado has seen nearly 50 missions this year, with the heaviest call volume during hunting season. Amy Allbritton, WMRT's Director of Operations says,
"Western's call volume is up 15% this year from our 5-year average. We have seen a much larger number of missions where we have had to field members, including one five-day period where we were paged to seven separate missions and had boots on the ground almost continuously. While winter is typically our slower season, I don't anticipate seeing the same lull in call volume that we normally do, with more people looking to the backcountry for recreation to escape the ski area restrictions. With that in mind, we've balanced our winter training schedule to keep our volunteers dialed on their skills for when a call does drop, but to also allow some recovery from the fatigue members are still feeling coming out of an exceptionally busy hunting season."
On top of the increase in call volume, training is complicated by COVID-19. WMRT's Training Coordinator, Austin Stryker, says:
"We are training as often as we can to still create strong rescuers. A larger emphasis is being placed on making sure team members are staying mission-ready and do not get burnt out. The mental fatigue of COVID is impacting everyone."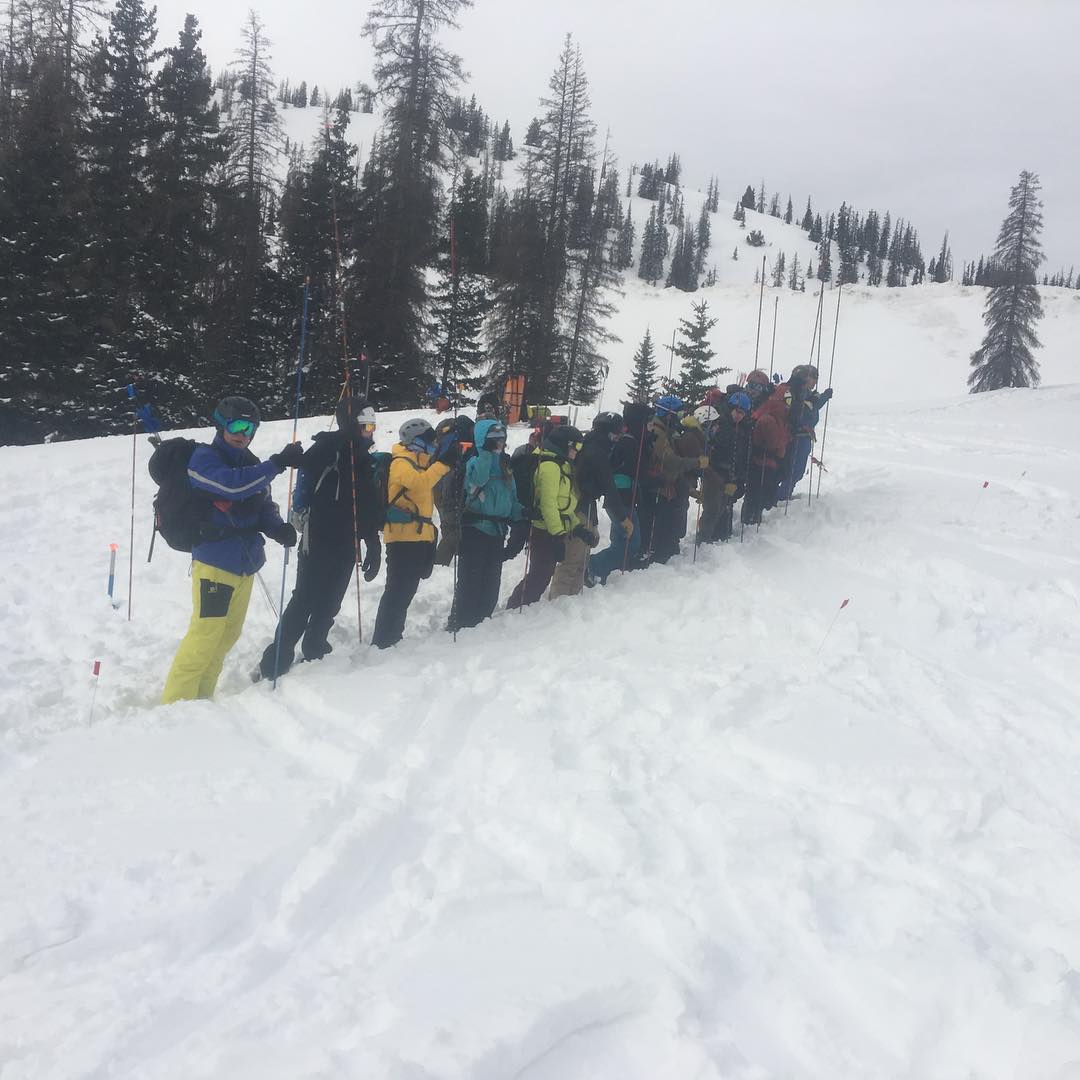 Please stay safe this winter and beyond! According to WMRT Mission Coordinator Dominic Gawel,
"It seems like there are four times the amount of people in the backcountry with a quarter of the experience. At a minimum try to learn what you don't know. An example of this is that avalanches exist – some people might not know they exist and enter the backcountry cluelessly. When people don't know what they don't know, that is when the worst accidents can happen."
Colorado recently hosted a Backcountry Safety Awareness week and is emphasizing safety the entire winter. Remember, the summit is optional, but getting back is mandatory. Recreating is important and encouraged, but do so safely and make good decisions!
Colorado Search and Rescue teams are in line to receive the vaccination in group 1B with all other first responders. Allbritton says
"To keep our members and subjects safe through the pandemic, Colorado Search and Rescue has secured and distributed PPE in order to keep us mission ready, and we are eagerly anticipating being included in our county's initial wave of vaccinations for COVID-19."
These are tentatively beginning approximately mid-January. Once team members are vaccinated, they will be able to train, respond, rescue, and save lives more effectively.