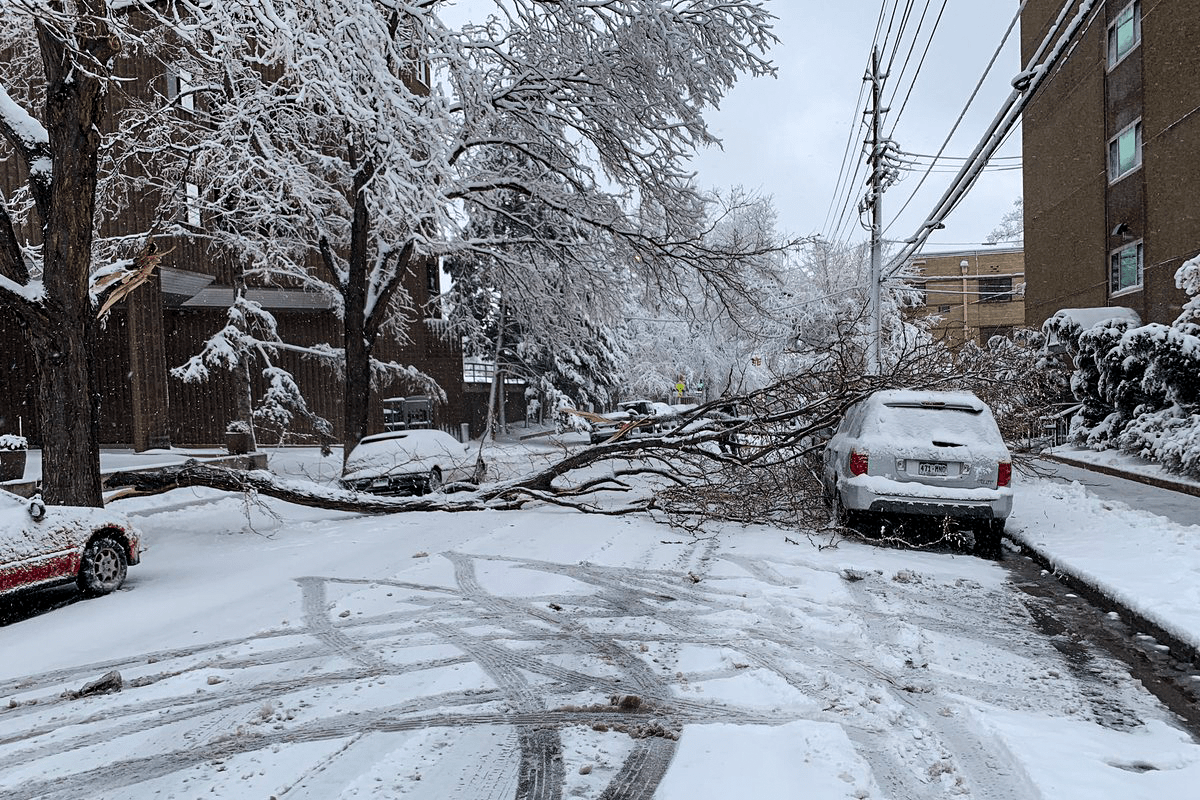 The latest storm to hit Denver, CO officially dropped 2.6″ on the city, bringing the season total (so far) to 80.2″. The season-average is 57″.
The season jumps into TOP TEN snowiest! With 2.6 inches of snow from last nights snow Denver is now at 9th snowiest season on record with 80.2 inches! Woooooooooo! #cowx #4wx @ChrisCBS4 @AshtonCBS4 @LaurenCBS4 pic.twitter.com/xl6dw5xGXi

— Dave Aguilera (@DaveCBS4) April 22, 2021
The snow that fell on Wednesday night was enough to make this winter the snowiest in 37-years and takes winter 20/21 into the top ten snowiest EVER for the mile-high city.
The overall record for Denver (albeit from a different site) is 118.7″ that fell in 1908-09 and is the only time 100″ has been exceeded.
There isn't any more snow in the upcoming forecast; the average date of last spring snow is April 28th, but we can never rule out a May snowstorm.