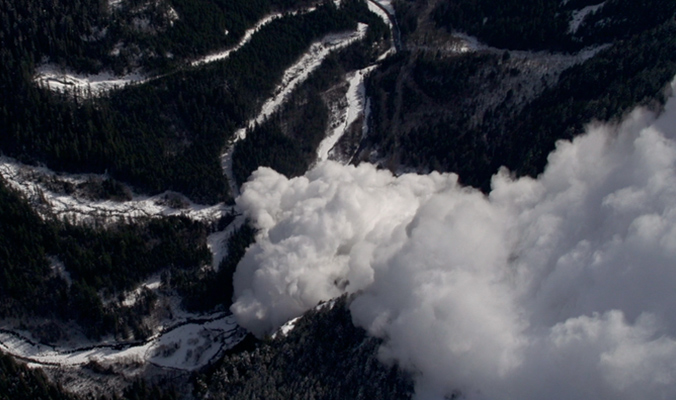 According to Avalanche Canada, March is one of the deadliest times of the year due to destabilizing effect that warmer weather has on the snowpack, which increases the likelihood of avalanches. Many people associate March with the first month of spring, so naturally they take advantage of the warmer temperatures and venture into the backcountry. These people venture out into familiar terrain without considering the snowpack change, so they are often caught off guard. This explains why march is the deadliest month of the year when it comes to avalanche fatalities.
"When that complicated winter snow pack heats up, especially when you have direct solar radiation, you dramatically increase the chances of larger, more destructive avalanche activity," explained Joe Lammers, a forecaster with Avalanche Canada based in Revelstoke, B.C..
Avalanche forecasts for Thursday March 3, 2016, show moderate to considerable risks above the tree line in the Rocky Mountains. Over the past 10 years there have been, on average, 12 avalanche fatalities a year in Canada. This season alone, there have already been eight. Seven of the eight individuals that have passed away this year in Canada due to avalanches have been snowmobilers out in the backcountry. Many of these snowmobilers assume that they could handle any situation because they've been snowmobiling for a long time, but proper training is key when dealing with avalanches.
"Over the past few years we've had 7,000-8,000 people taking avalanche training per year. But the number of snowmobilers taking avalanche training courses remains the minority at about 10 per cent of the total," Lammers said.
Most of the avalanches that occur during March are "cool-down avalanches," which occur when the temperature gets above freezing, the top layer begins to melt, and then rapidly re-freezes throughout the night. This rapid refreeze of the top layer separates the snow into two layers, which destabilizes the snowpack and makes it prone to avalanches. These avalanches tend to catch people off guard because they assume that the freezing temperatures have stabilized the snowpack and made it safe again. Despite the inviting warm temperatures, the backcountry still poses extreme risk for avalanches when March rolls around, so take necessary precautions and be careful out there!
"There's physical courage to hit cool terrain and hit the mountains hard, but there's also social courage. The kind of courage to stand up and say, 'Hey, I don't feel good about this' or, 'I think I'm over my head here, I don't know if this is safe of not," Lammers explained.