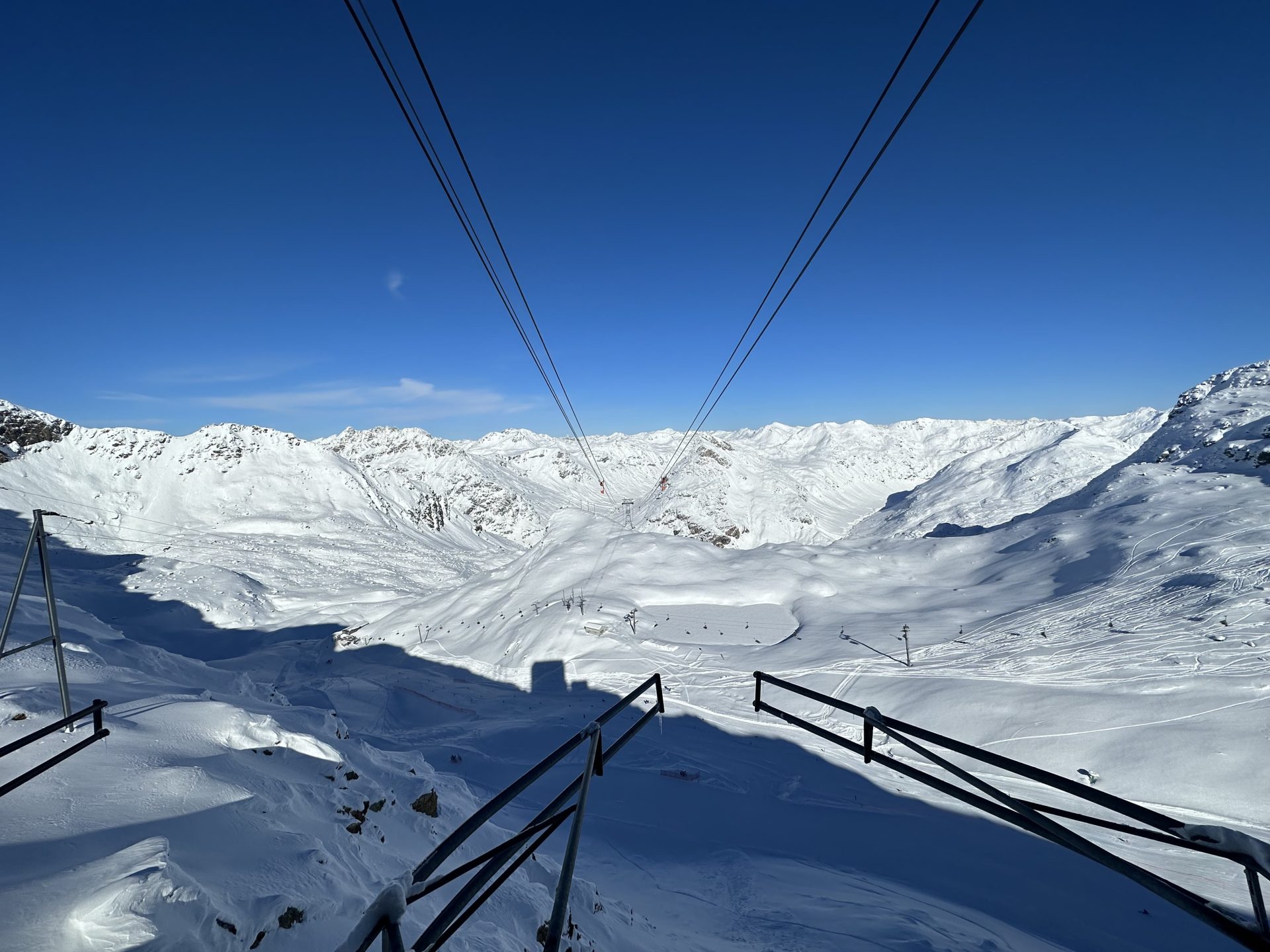 Report from Wednesday, November 8, 2023
Diavolezza is the first resort to open in the Upper Engadine area in Switzerland. Diavolezza is situated in the Bernina mountain range at an altitude of 2,958m (9,705 ft), and as you drive the pass road to the ski area, you cross the train line several times and you can often see the world famous Glacier Express making its way along the Bernina pass. Diavolezza is connected with Lagalb on the opposite side of the valley and offers a combined 45km (28 miles) of groomed runs. In addition, in peak season you can ski the longest glacier run in Switzerland which travels approximately 8km (5 miles) across the Morteratsch glacier on an ungroomed but marked trail. The combined ski area has two cable car, a chairlift and two surface lifts for beginners, but at the moment only the Diavolezza cable car and Firn chair is operating and only the Firn run up top is open on Wednesdays, Saturdays and Sundays.
As we arrived, the Swiss National Team was packing up and leaving. The Firn run has been open for training for several weeks and is popular with both national teams as well as regional clubs. We spotted the German National Team arrive for training later in the day. Of the two runs, only one is open to the public while the other one is reserved for gates training. This does not leave much open, but on a Wednesday when your choice is writing an article or going outside and doing some turns, I know what I am doing.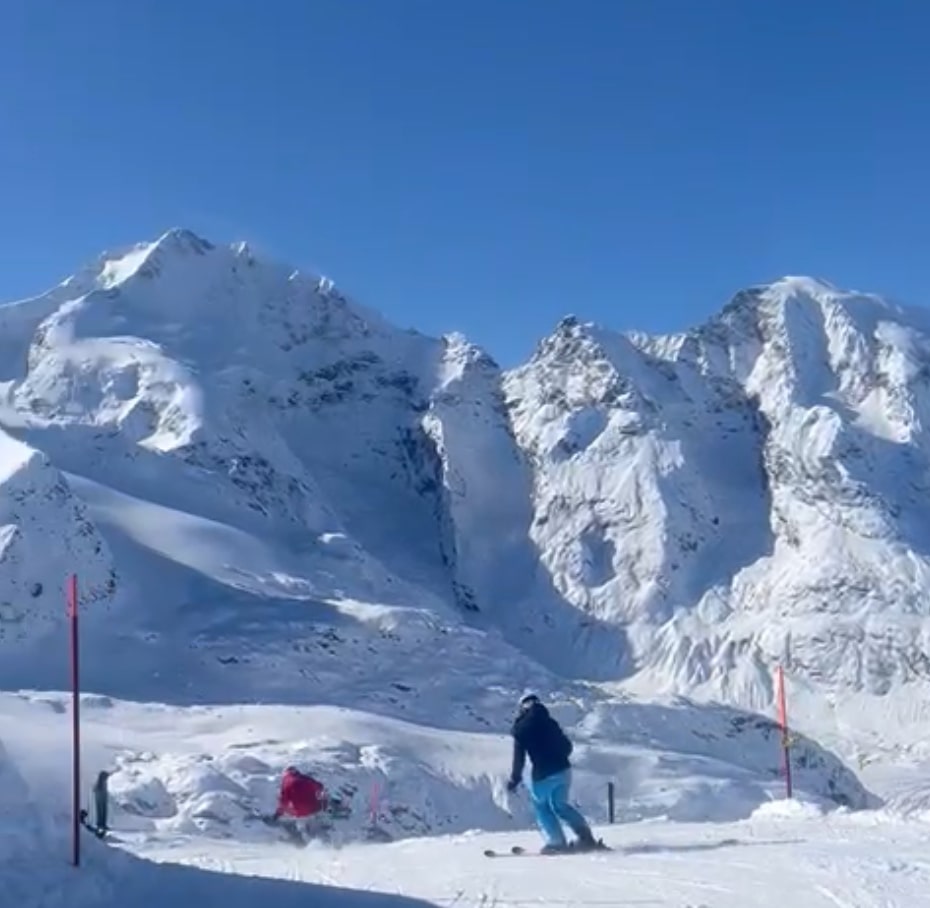 Recently, the area has seen some early season snowfalls and the hard packed piste is currently covered in a nice top layer of powder. Some backcountry skiers/riders have opted to traverse up the entire way and ski or board down back to the valley but the runs are not officially open and yours truly was demo-ing a pair of Stöckli Laser WRT Pro, so there was no way I was going to attempt any off-piste skiing. There has been some grooming efforts and with the great cover and cold temperatures the mountain could possibly open the entire run to the valley, however, I am not sure staff levels would allow that at this point.
There is currently about 5.9 inches of snow in the valley and 45.3 inches on the upper mountain.
PHOTOS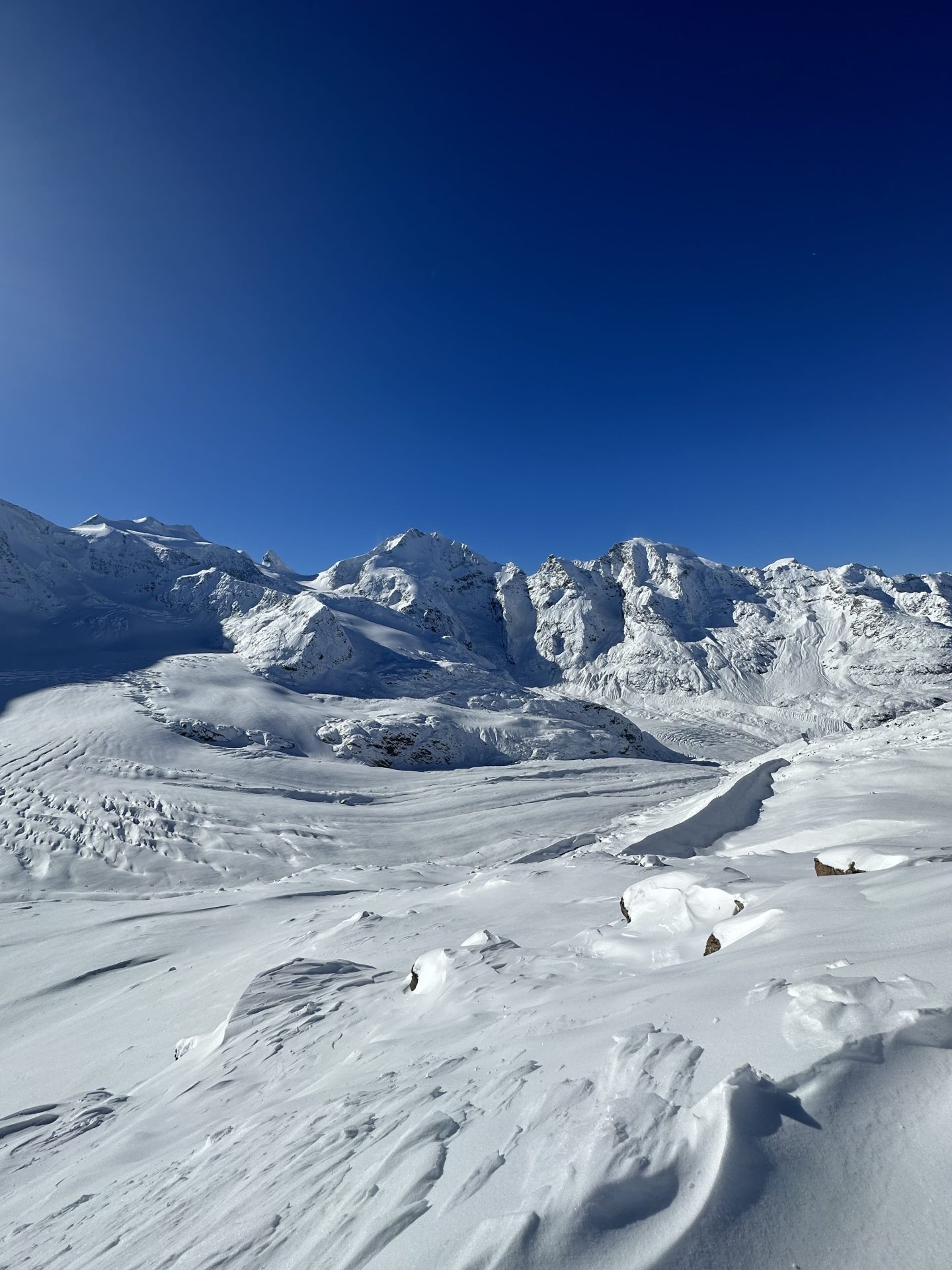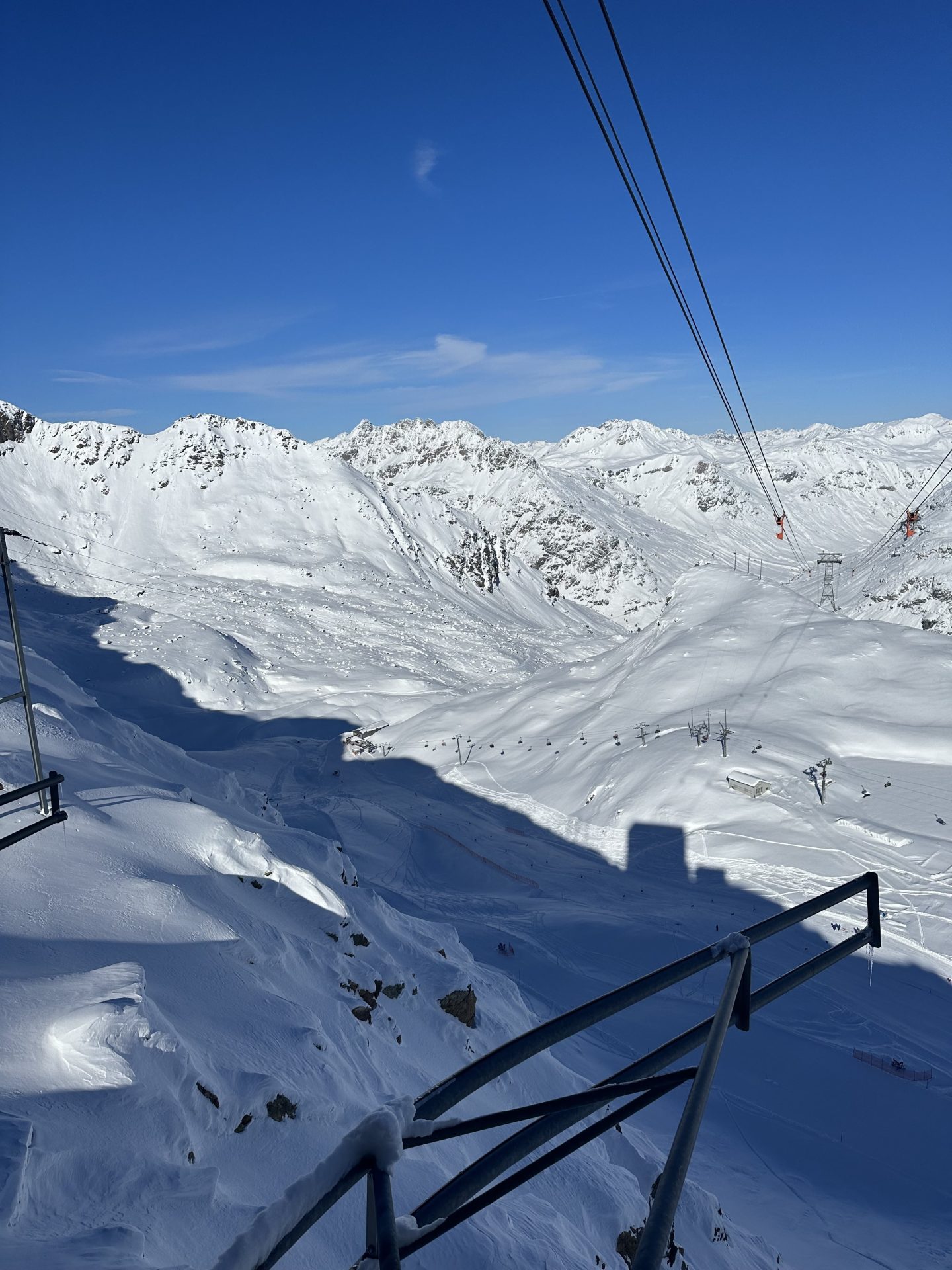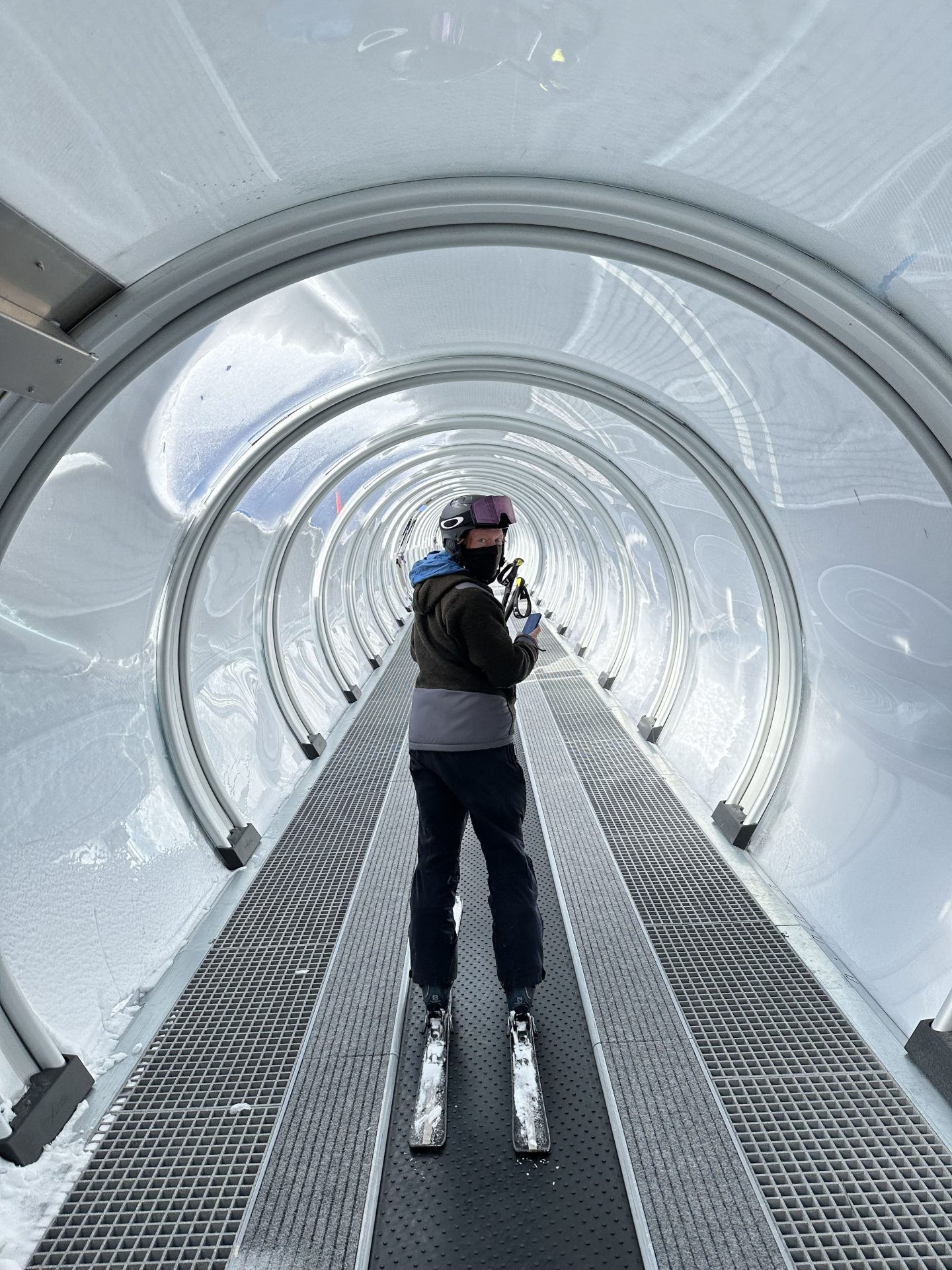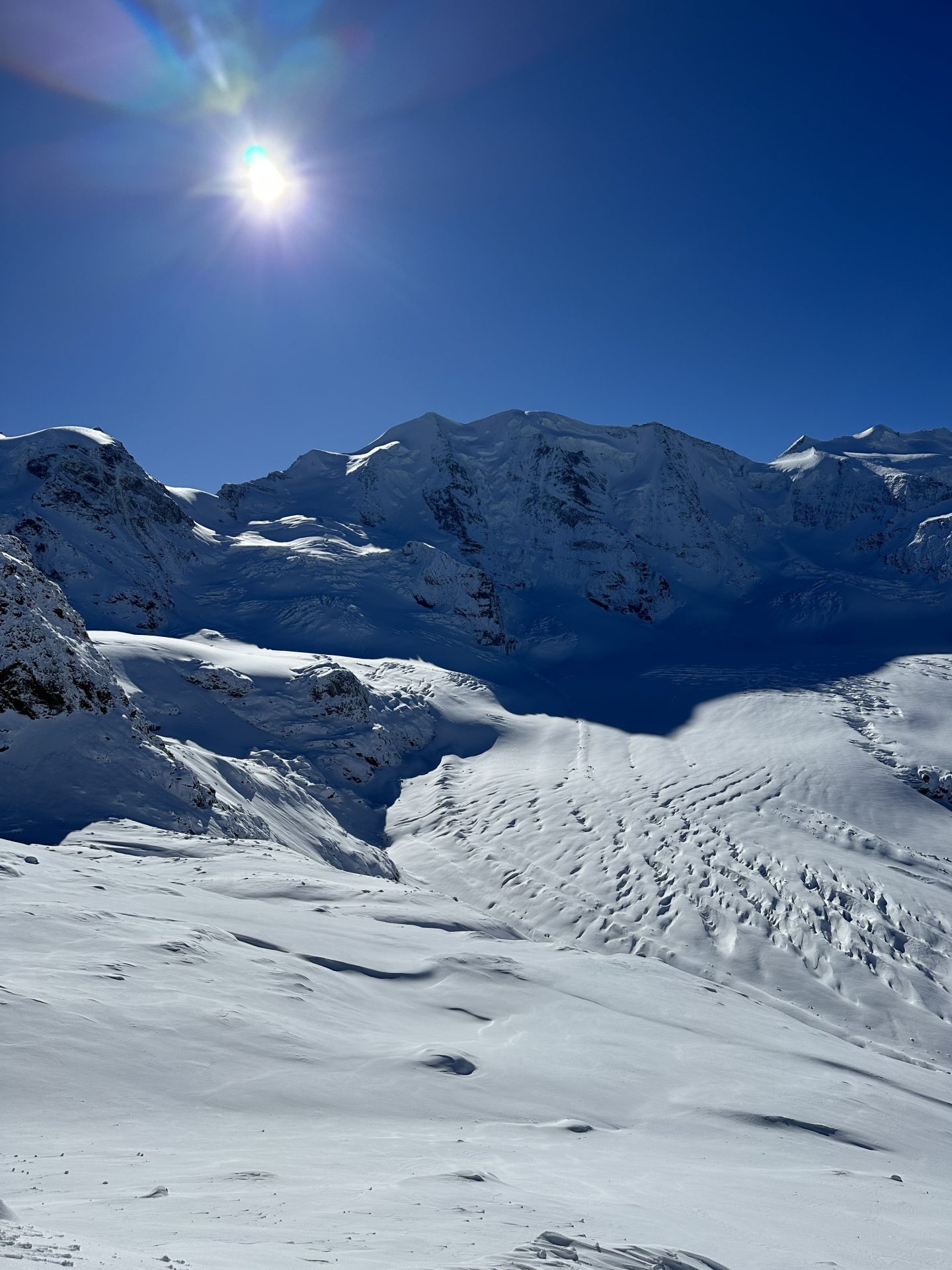 Weather Forecast