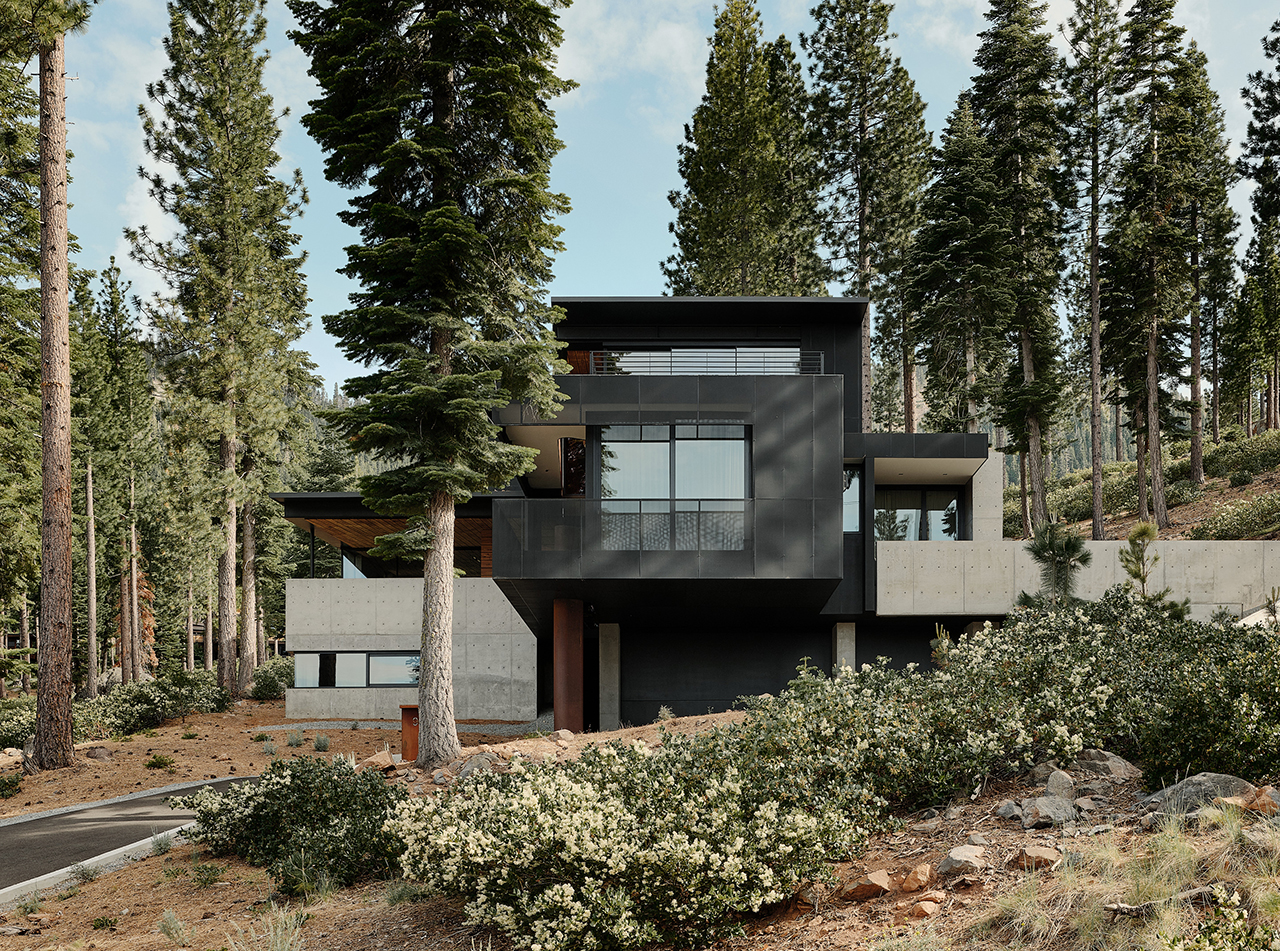 The Lookout House is a Truckee, California property with a ski run built into it on top of a high-class modern feel and absolutely stunning location. The property was designed by Faulkner Architects with a modern, minimalist feel amid gorgeous views of the Sierra Nevada mountain range.
The ski run is "a narrow slot within the house's massing that is partially concealed by a steel plate for privacy," Emily Engle with Design Milk wrote. 
Engle also wrote that "the site itself had a significant influence on the design of the home, as it is built on a 20-degree slope at 6,300 feet above mean sea level. The area sits at the base of a three-million-year-old volcano and is home to second-growth Jeffrey Pine and White Fir trees."
PHOTOS (Provided by Joe Fletcher).