The history of skiing goes way back to when one of the first homo sapiens strapped two pieces of wood on their feet to get around easier in the winter. Since then, the sport has evolved through many cultures throughout the last century. What began as a classy, elegant way for the wealthy to enjoy the mountains has evolved into a huge community of outdoor adrenaline-seeking adventurers. Like the sport itself, the equipment has changed equally as much. Here's a flashback of fashion trends from the previous decade. 
The 1910s
At the start of the decade, everything was wool. Men wore thick wool trousers paired with long jackets. Ladies wore knee-length wool skirts over their pants and long jackets for added warmth. Instead of carrying two poles, as one would today, it was customary to have just one giant stick.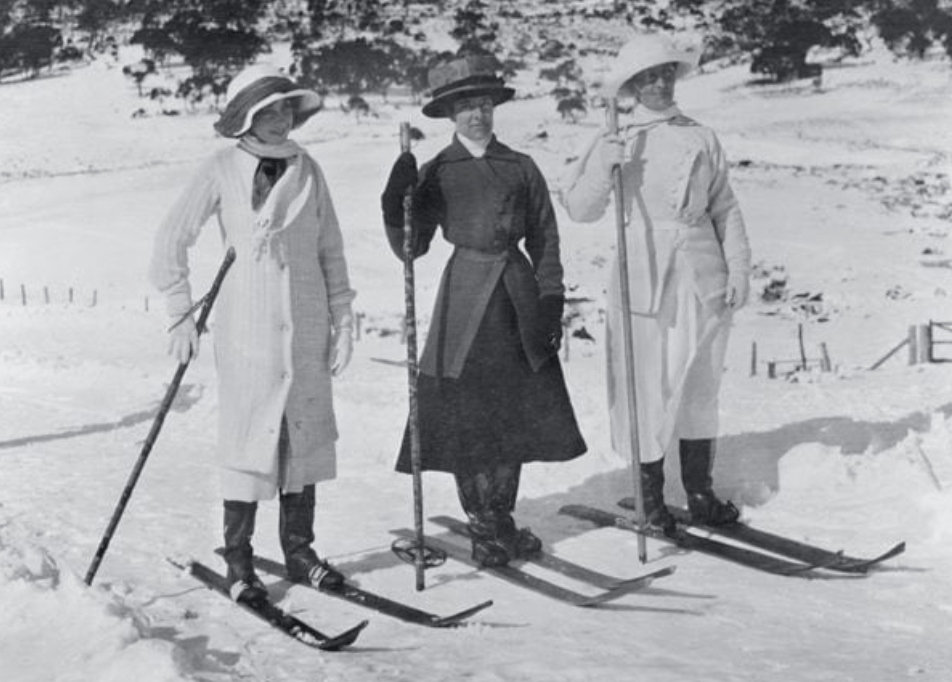 The 1920s
Much of the ski fashion during this decade was influenced by what was being manufactured during WWI. The wool trend continued, and men wore flat caps instead of beanies. Women were now finally able to ditch skirts and transition towards large wool trousers. It was socially acceptable for them to ski in trousers but still unacceptable to wear anything other than shirts anywhere else. Zipper technology was also introduced, allowing for more layering and making it easier to put on and off.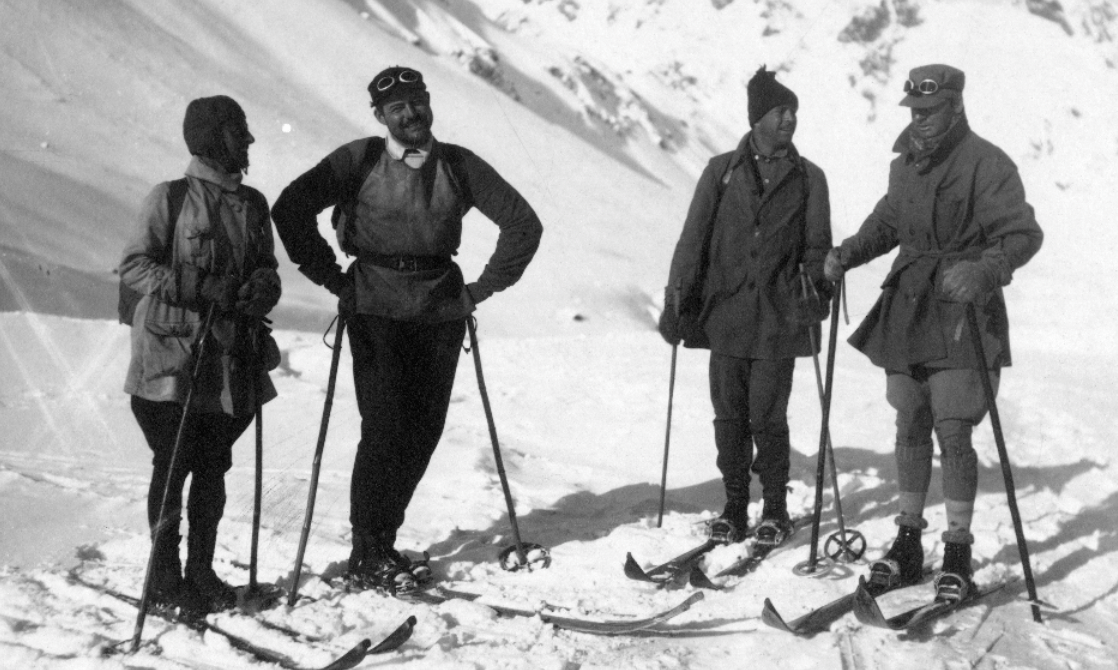 The 1930s
Wool's dominance in the industry began to decline after Eddie Bauer introduced the first goose-down jacket. The production of synthetic materials for better waterproofing and warmth was also being advanced.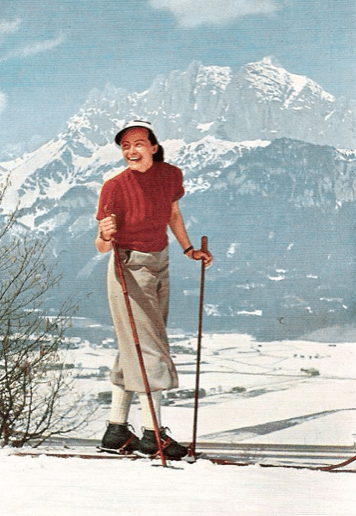 The 1940s and 50s
With the new production of synthetic materials, they began to replace previously 100% wool outfits. As a result, pants got tighter and shirts looser for more mobility. In the 50s the first "stretch pants" were invented. They were very similar to leggings but were made out of a thicker material.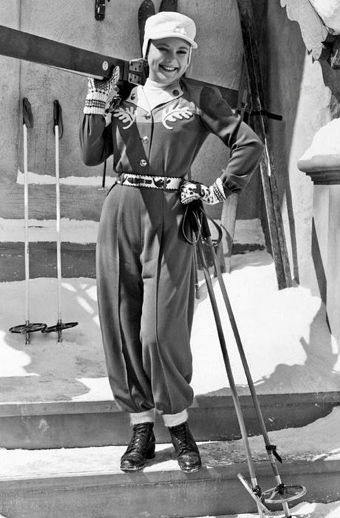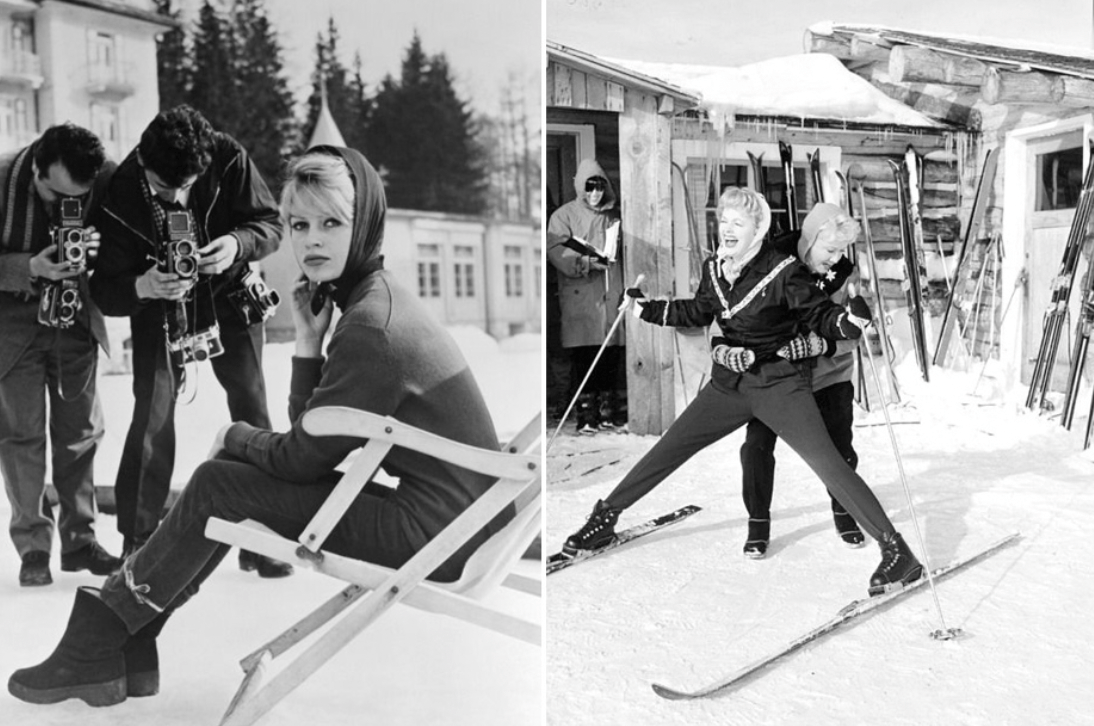 The 1960s
The 60s were a very pivotal decade with the introduction of double lens goggles to prevent fogging and plastic ski boots to replace leather ones. Puffer jackets and brightly patterned sweaters paired with stretch pants were the most common looks seen on the mountain. Elegant and expensive furs also made a comeback. Beanies and ear-warming headbands were worn to keep heads warm. The style was still elegant but gaining functionality.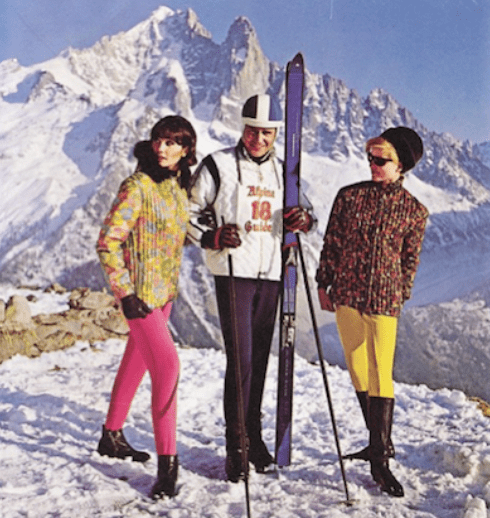 The 1970s
The decade that brought bright colors, fitted jackets, and matching pants. Neon colors grew in popularity as synthetic ski clothes were all the rage now. Fleece was introduced for the first time allowing for more effective layering.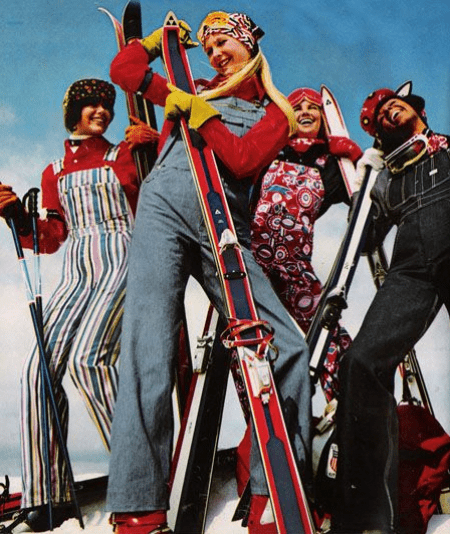 The 1980s and 90s
The 80s were the decade of neon onesies and spandex. Lightweight but warm materials were being used to replace bulky layers. It was the beginning of technology now known as gore-tex, a material that is lightweight waterproof but also maintains warmth. Neon jackets could be seen paired with a nice pair of levis and some gaiters. Onesies and bibs were still all the rage. Neon colors were as bright into the 90s. Lightweight waterproof materials were continually being advanced upon.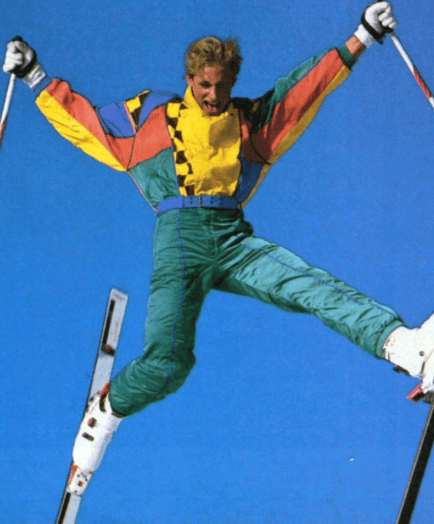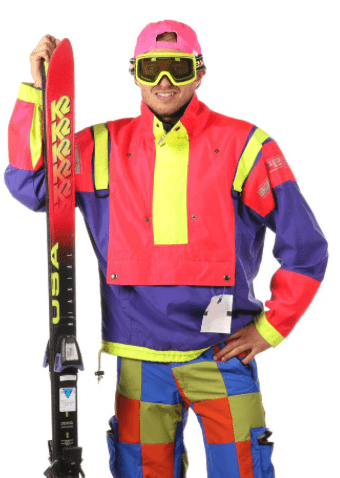 The 2000s
Trends began to get baggier. Loose-fitting outer layers paired with synthetic fleeces resembled a snowboarder style. Neon colors died down compared to the 80s and 90s.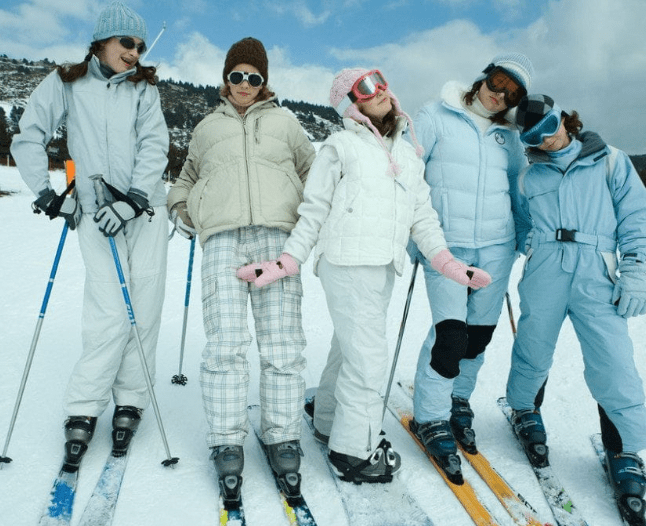 2010
Fur made a strong comeback in the 2010s, along with many puffer coats of all colors, even shiny and metallic ones.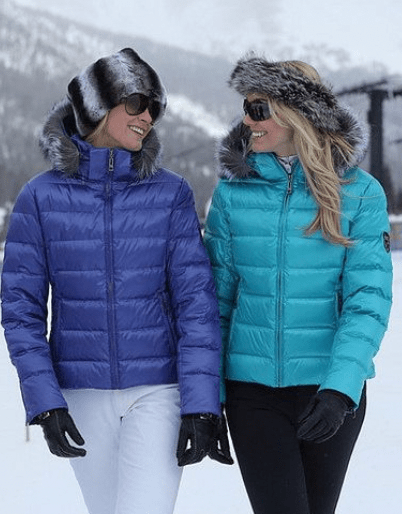 Present Day 
Present-day trends are a happy medium of trends from the past. The popularity of bibs and even onesies are on the rise. Onesies have always been popular for spring skiing and gaper days but have become more prevalent in previous years. Two-piece kits made up of bibs and matching color scheme jackets are also popular. Baggy gear is still more popular than fitted equipment as it allows for more mobility and tons of layering.
The skiing industry is constantly evolving. The past decade is visual proof of how trends come and go and sometimes even resurface. Many trends have resurfaced in the form of the resort "gaper days" or "retro days", allowing skiers and riders to relive glory days. Fashion reflects the culture at the time and a great way to see how far society has come.