After a long walk up Snowbird late this Tuesday morning K2/Scott athlete McKenna Peterson, Kyler Roush and myself were ready to take a few turns down one of our favorite runs at Snowbird. The snow was deeper than expected, so we decided that we could take a chance and ski a more aggressive line than Kyler had sampled the day before. Being back on skies felt really really really good:)
The turns up top were surprisingly deep and fast and the rocks were not an issue for the upper faces we skied. Here Kyler shows you how to make an October pow turn. It is pretty much like a mid season pow turn, just less deep to stay above the sharks.
 Mckenna shredded Chips like a boss!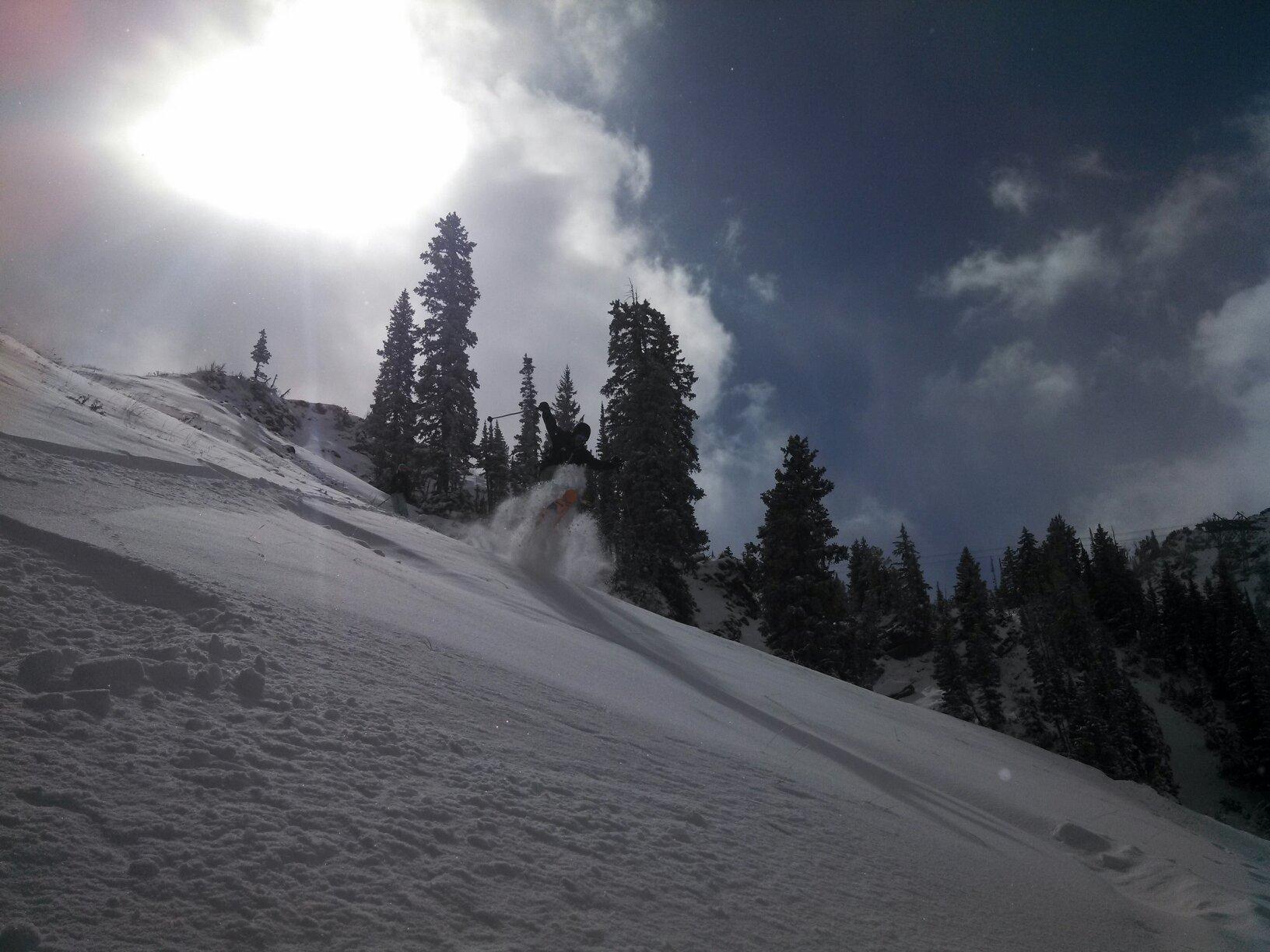 There was just enough snow for the first mini-air of the year. There were a few rocks in the runout, but it was worth it. I am thinking that the lines we skied are probably shot until the next decent storm and Snowbird may close to uphill traffic in the near future, so if you are looking to shuffle up a resort Alta is probably the move.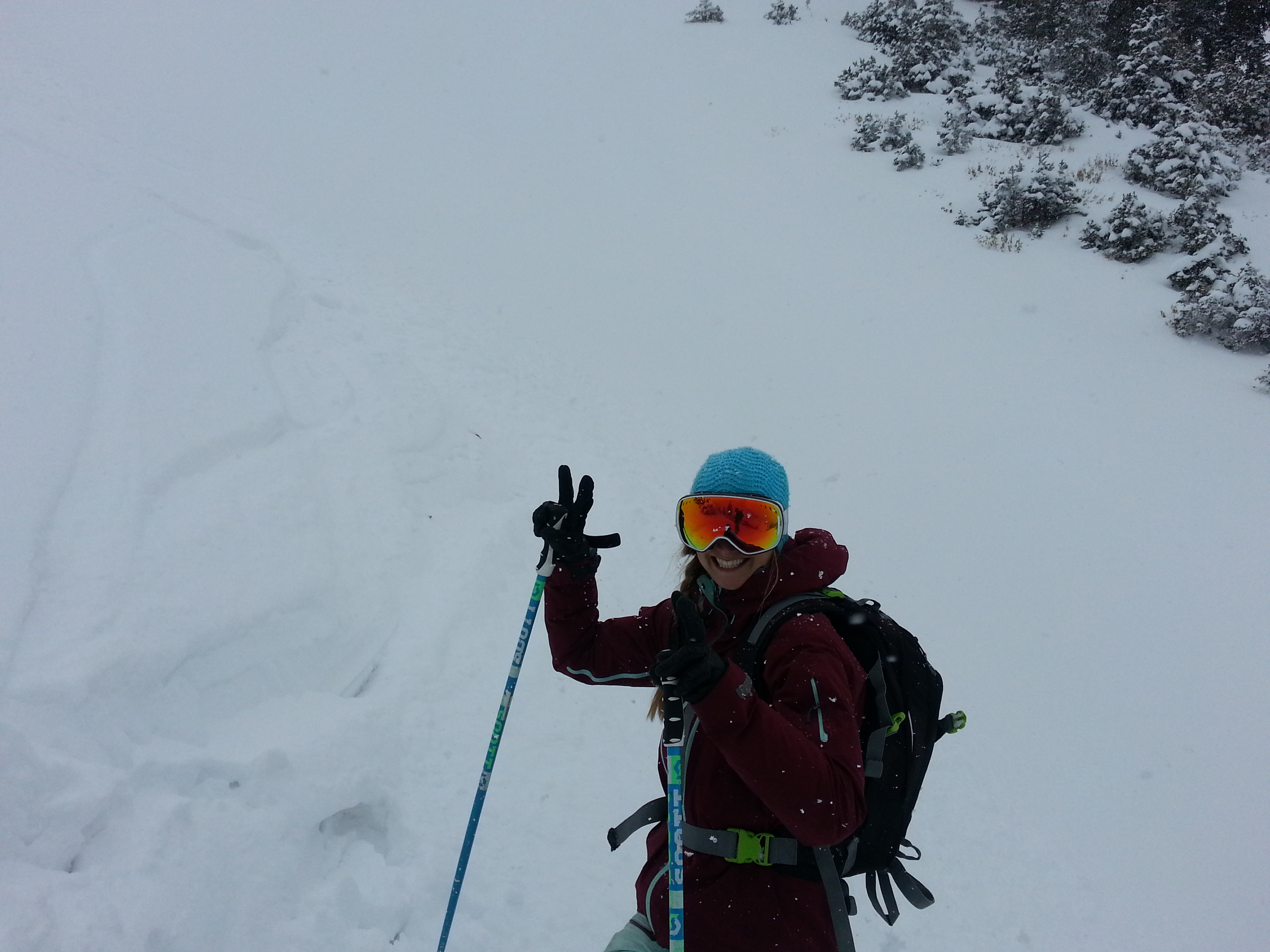 McKenna stoked on pow:)