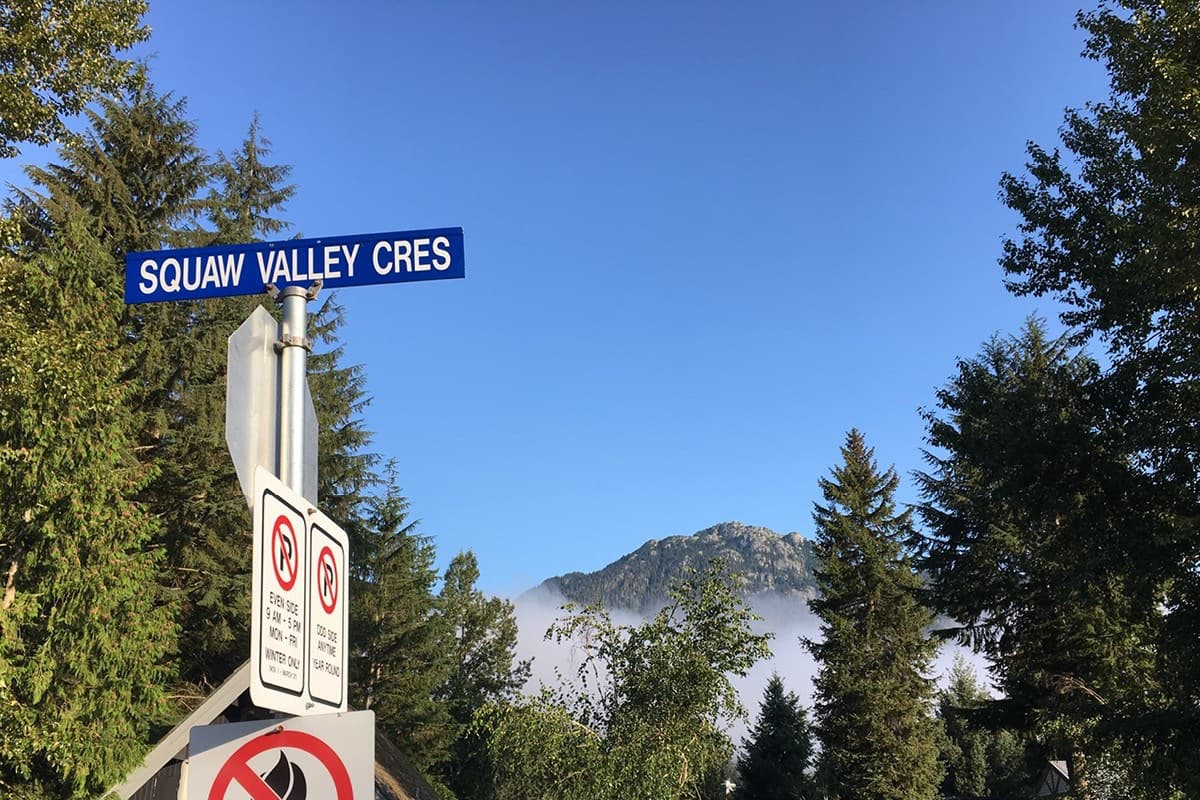 On July 6, the Whistler, BC, council is to deliberate on changing the name of Squaw Valley Crescent to Chamonix Crescent. Last year, residents of the street proposed three new names.
There were three names proposed to the Resort Municipality of Whistler (RMOW). One of the names was Cortina Crescent, which was the site of the 1956 Winter Olympics and the co-host of the 2026 Olympic Games. The next name was Grenoble Crescent, which was the site of the 1968 games. The final option was Chamonix Crescent which was the site of the first winter Olympics in 1924.
Chamonix Crescent received the most votes from residents of the street. If the council sides with the residents, the RMOW will proceed through the process of changing the name officially.
The territory of the Whistler community is shared with the Lil'wat people. Over the years, Whistler's mayor and council have received many requests to change the name. The term squaw is an ethnic and sexual slur that has been historically used to belittle First Nations women.
The council will decide the fate of Squaw Valley Crescent's new name on July 6.