Over the past few seasons, skiing and snowboarding have become just as much of data-tracking activities as they are enjoyable hobbies. New gear and countless applications allow riders to track their entire day, including altitude and vertical feet, speed, location, and so many other statistics. Based in Cincinnati, Ohio, Rekkie is bringing some fresh innovation to the table, pushing the envelope of skiing and riding. The company's best-seller is their fully automated Smart Snow Goggles which grant the rider a nice, wide field of view, but also feature a built-in screen that projects altitude, direction, speed, friends' locations, phone notifications, and other information directly onto the lens.
The Physical Build
Rekkie sent me a pair of Smart Goggles to test out, and I was impressed by their strong and solid build and the unique look that features a battery pack secured to the headband. The battery pack definitely adds some weight to the right side of the rider's helmet, but it is nothing excessive and it makes all of the awesome features inside of the lens 100% worth it. The included lens has a nice dark tint (23% VLT) that is perfect for sunny bluebird days, and the set also came with an Orange Lens that would be much better for flatter light, and cloudier days on the hill. In terms of the physical build, I was surprised at how simple it was to swap the lenses, something that might seem like a chore given the built-in screen. Since the electronics are not directly connected to the lens, though, it was just like swapping out a generic lens. Additionally, the technology used to project statistics onto the lens is small, very unnoticeable, and, surprisingly, did not distract me at all while riding. One thing to note when purchasing the Rekkie Smart Snow goggles is that they will not fit underneath a helmet, so they either go on top or with no helmet at all. Considering that I usually ride with my goggles over my helmet, I didn't have to make any changes when gearing up.
The Technology
The software within the goggles being simple to understand and having a user-friendly interface was an absolute game-changer for me. When I was waiting on the set to arrive, I was skeptical that I would be able to effectively use them on the mountain when moving at faster speeds, or traveling through adverse conditions. I cannot emphasize enough how much this was not the case. Regardless of conditions, my speed, or any other factors, the goggles were responsive. First of all, they are one click away from being turned on or off, so actually accessing all of the features is as simple as one click, and makes it easy to turn the screen on/off when desired. The main dashboard shows direction, speed, altitude, friends' locations, badge notifications, and battery level. From here, clicking and holding the Rekkie button prompts the rider to switch through their stats, music, notifications, and the primary dashboard. I thought this was really cool because you actually turn your head left/right or look up/down to toggle through screens. Although I didn't have friends to track or join a group with this day, this is probably one of the crazier things the goggles do; on the compass, the goggles display your friends' exact distance and direction. In addition to all of the in-goggle features, Rekkie Goggles pair easily with the Rekkie App, so tracking location and groups, and being able to troubleshoot right at your fingertips is a nice added convenience.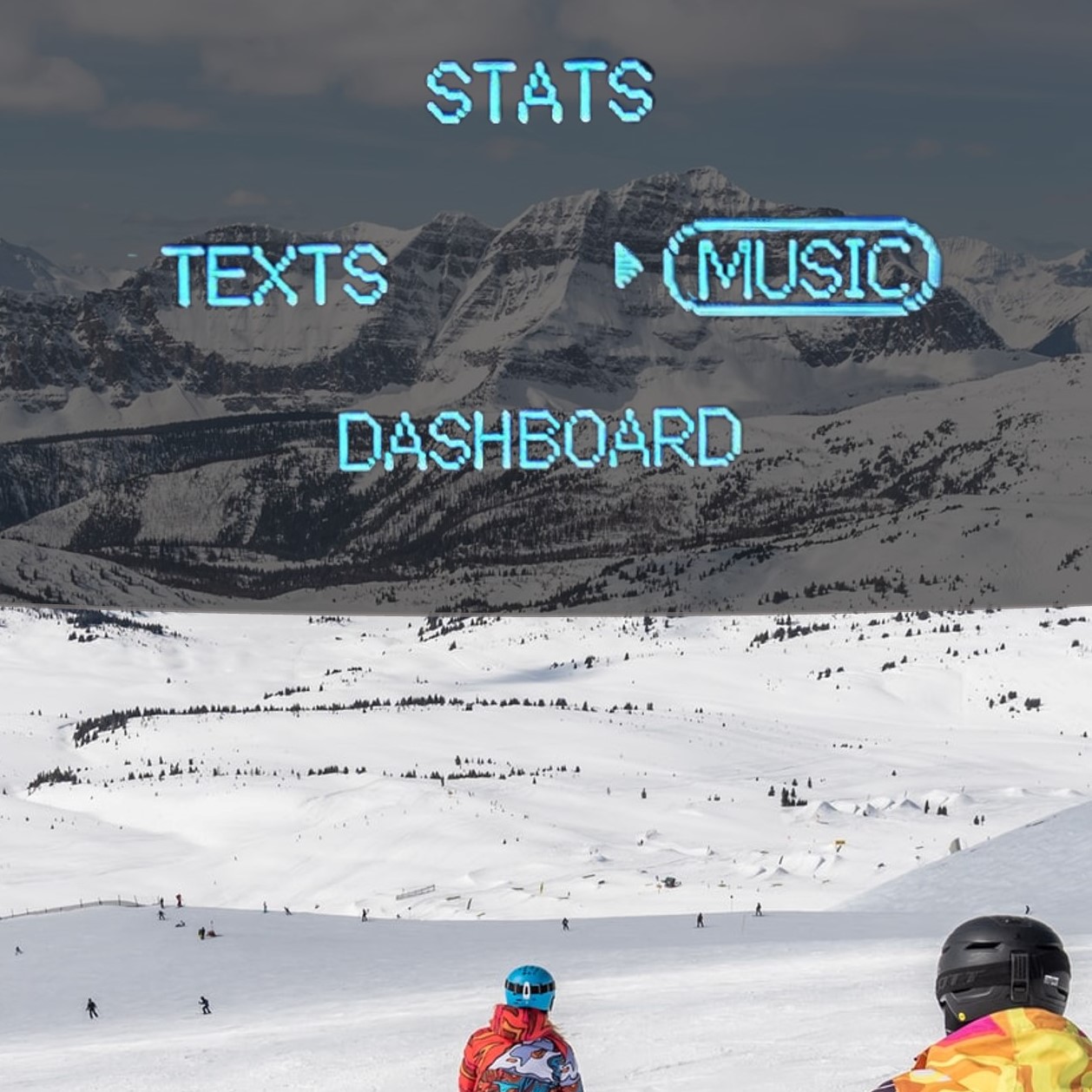 Pros/ Cons
By far, the best part of these goggles is the smart screen and how well it's user-interface is designed. Being able to know your exact speed and altitude on the groomers, in the steeps, or through the park is insane. The goggles are comfortable and offer a wide, uninterrupted field of view. Cold weather did not affect the goggle's function, and they seem to be durable for the long term. I could go on about the pros, but the single-handed greatest part is that these goggles work well and perform as advertised.
Rekkie Goggles are intricately designed and do not have many shortcomings. The price point is high at $350, but for what it's worth, Rekkie sets its riders apart from others on the mountain. The battery pack adds some weight to the right side of the helmet/head area but did not interfere with my riding, and the sticky inside of the headband is a sufficient support system. One might think that there would be a lot of obstacles in designing this type of goggle, but Rekkie did a fantastic job and is ready to outperform the competition.
Overall Impression
My first time wearing the Rekkie Smart Snow Goggles left me speechless; I will definitely be rocking them the next time I ride. For anyone who nerds out on tracking their riding stats as I do, these goggles are a must-have and will instantly level you up. They are comfortable, high-tech, and worth the price. The screen was never a distraction, and I thoroughly loved being able to conveniently glance upwards and see all of the day's statistics. For any gift-givers, these are a dead giveaway. Rekkie evidently spent a lot of time crafting the perfect goggle; "They have been designed, tested, and iterated with love and passion. We want these goggles to be the only ones you even consider packing for your next trip to the mountain." I would highly recommend these goggles to any level skier or snowboarder.
Connect With Rekkie:
Website – https://rekkie.com
Instagram – @Rekkieusa