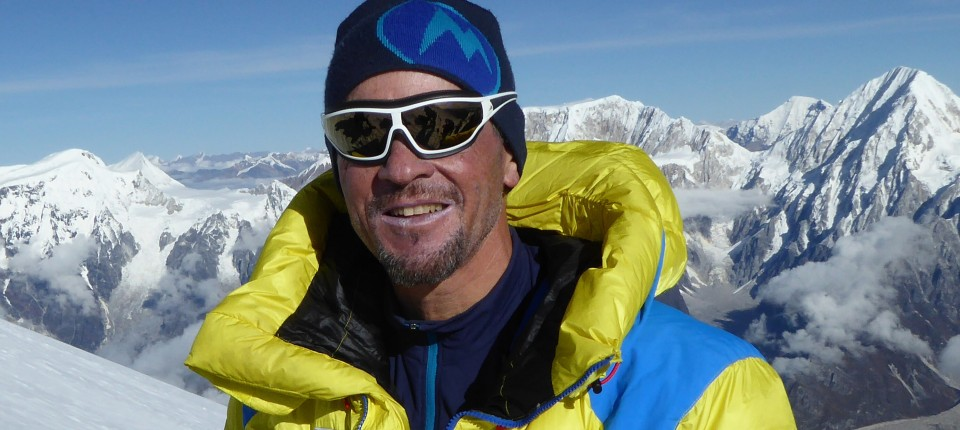 Luis Stitzinger, a world-renowned German mountaineer, was found dead last week on Mount Kanchenjunga in the Himalayas.
The climber had planned to ski from the summit of Kanchenjunga with no supplemental oxygen. Last Wednesday at around 6 p.m. Luis began his ascent to the summit from a camp at 24,934 ft. The climber reached the peak of Kanchenjunga the next day but lost radio communication around 9 p.m. Bad weather prevented rescue efforts.
The climber had originally planned to meet Flor Cuenca of Peru at Camp 4 and to keep in contact on the radio. "I crossed paths with Luis as I was on my way back from the top, and he was still going up. He gave me instructions to wait for him at Camp 4 and keep in touch on the radio. I thought it was a good idea because I was very tired, it was late, and I didn't want to go any further down than Camp 4." Flor Cuenca discussed their plan in an interview with ExplorersWeb.
Nepal is home to most of the Himalayas, the world's highest mountain range. Eight of the world's fourteen 8,000m+ peaks are in the country, either entirely or joining across the border with China or India. Kangchenjunga is a challenging climb for most climbers due to the inclement weather, avalanches, and high elevations. There have currently been 58 fatalities reported.
Stitzinger's impressive climbing resume includes multiple ascents of famous peaks, such as Everest, K2, and Makalu. He pushed his physical and mental limits, testing his endurance and strength against the mountains' harsh and unpredictable forces. His accomplishments were a testament to his commitment to mountaineering.